Mel B uses impulsive tattoos as proof of Murphy's commitment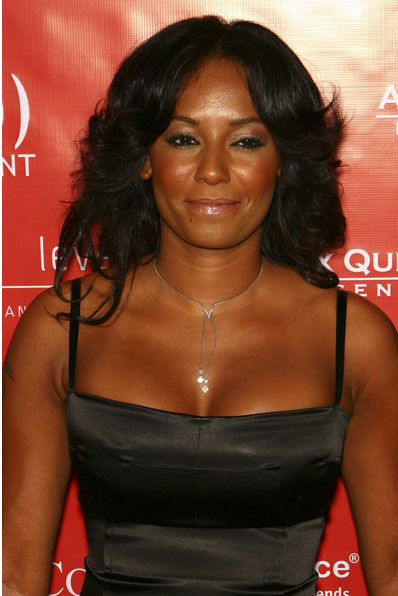 Mel B went on Larry King Live last night after postponing her scheduled interview due to "illness" to continue to talk well-deserved smack about her baby daddy, Eddie Murphy. Murphy broke up with her when she was five months pregnant by telling a Dutch interviewer he was being presumptuous for assuming Mel's baby was his, and she had to be told by her friends about it. Murphy was most likely already dating Babyface's ex, Tracy Edmunds, before he broke it off with Scary by proxy.
Mel said that Eddie's behavior was "extremely disrespectful" and that it's important their fourth month-old daughter, Angel Iris, "knows her dad."
Mel gave Larry King proof that her relationship with Murphy was no flash in the pan. She said their baby was planned, a claim Murphy denies, and that it must have been love because they have tattoos with each other's names on them.
TMZ reports that Mel didn't really answer Larry King's question whether she asked Murphy for a $9 million mansion, and that she went on to say that their tats are proof they were serious:
On last night's "Larry King Live," the suspendered one revealed that Eddie's people are claiming Scary demanded a $9 million mega mansion from the funnyman — a claim that Scary never outright denied.

After she was finished bobbing and weaving, Scary also revealed that she and Eddie tattooed their names on each other — and claimed that the ink proves that they were, "very much in love and wanted to have a family together" adding, "You don't tattoo somebody's name on your body if it's brief and unimportant, let's put it that way." Romance fades, tats are forever!
These two got tattoos with each others names on them less than two weeks after meeting each other, and were engaged after dating a little over a month. Getting inked isn't proof of anything other than the fact that they were having great unprotected sex and were both impulsive.
Meanwhile Scary's new husband, who she romanced and married quickly in a secret ceremony in Vegas in June, has a record of abusing women. Film producer Stephen Belafonte, who is not related to Harry Belafonte at all and changed his name to make you think he is, beat up an ex girlfriend, the mother of his daughter, at her home in Beverly Hills in May, 2003. Belafonte pled "no contest" and was given probation along with an order to attend a "domestic violence batterers' program." Let's hope for Mel's sake that the court-ordered education sessions had an effect on Belafonte.
The entertainment lawyer and seasoned divorcee over at Crazy Days and Nights points out that Mel B, who is at least $25 million richer thanks to the Spice Girls reunion tour, did not get a prenup with Belafonte, an unemployed movie producer. Is Mel B stupid and hasty in love or what?
In Belafonte's defense, his battered ex says "He's a changed person now," but she's probably talking him up hoping for some decent child support now that he's a hell of a lot richer for hooking up with Scary.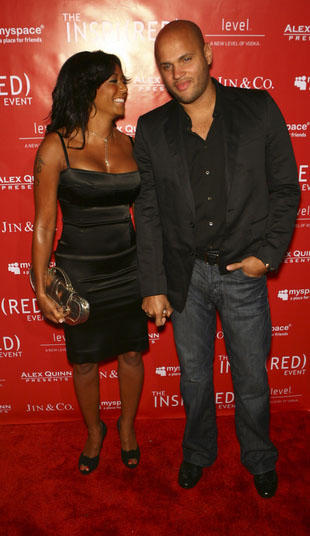 Written by Celebitchy

Posted in Babies, Breakups, Eddie Murphy, Melanie B

- Zach Galifianakis is awesome [Buzzfeed]
- Prince at the Billboard Music Awards [D-Listed]
- Bieber's Billboard look [Go Fug Yourself]
- Married to Medicine recap [Reality Tea]
- Celebrity first marriages [Pajiba]
- The last Mad Men baffled a lot of people [Lainey]
- Karolina Kurkova's crazy hot dress [Moe Jackson]
- Jennifer Garner on set [Popsugar]
- Kitten vs. Lizard [CDAN]
- Doetzen Kroes' great butt [Celebslam]
- Shameless star Jeremy Allen White [OMG Blog]
- RIP Ray Manzarek [Bossip]