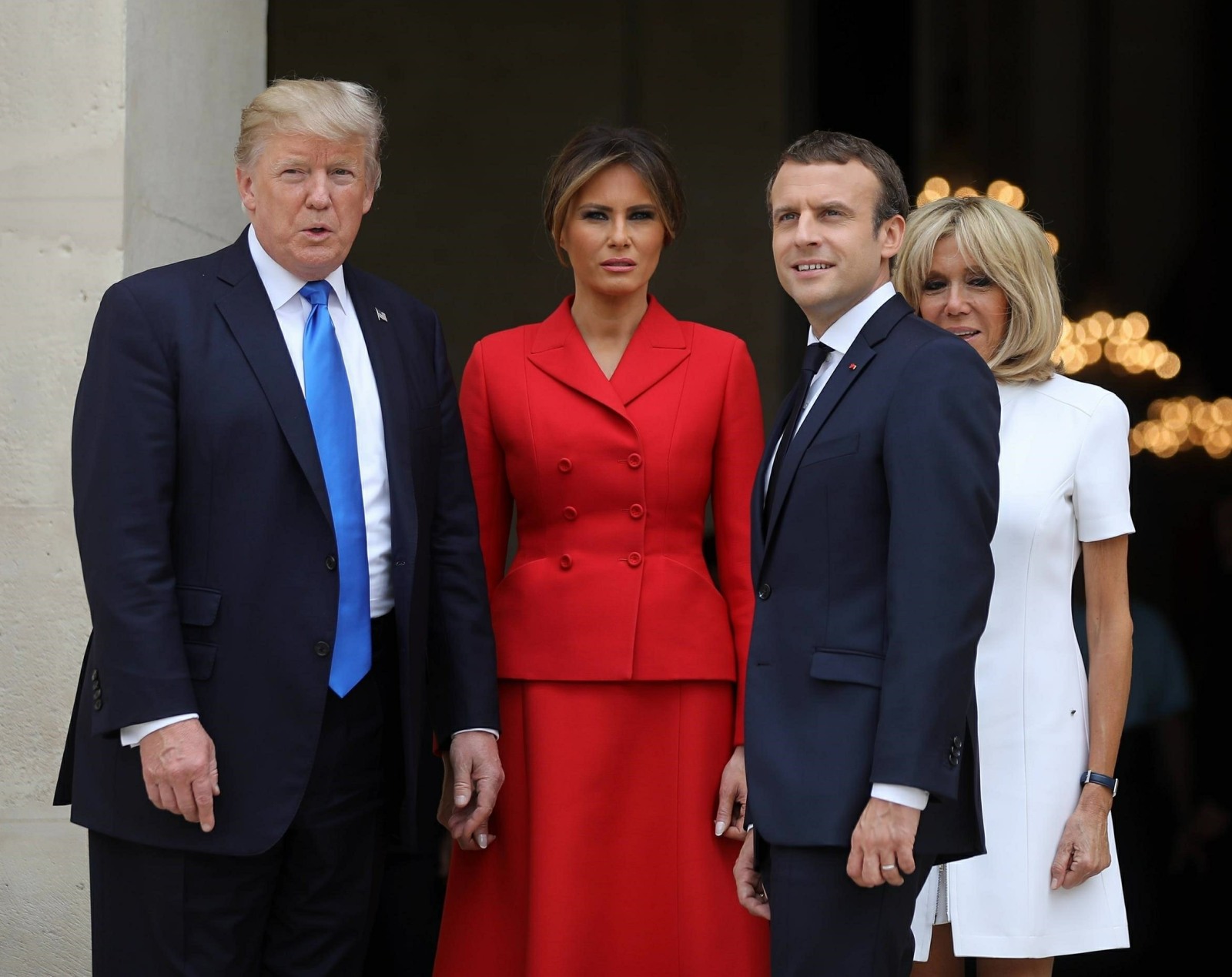 Donald Trump has met Emmanuel Macron and his hot-for-teacher wife Brigitte Macron before. They all met at the G8 conference however long ago (it feels like ten lifetimes ago). When Macron and Trump met for the first time, Macron crushed the Baby Fist and it was amazing. At the time, too much was happening to actually acknowledge the fact that we didn't hear any stories about Trump saying anything inappropriate, gross, misogynistic, ageist or appalling to or about Brigitte Macron. Brigitte is, after all, 25 years older than her husband. She's 64 years old, well past her "trade-in" age for a Trump man. Thankfully, we'll always have Paris.
On Thursday, the Trumps arrived in Paris (despite what his imaginary friend Jim said) ahead of Bastille Day (which is today) and they were given the standard red carpet treatment at the Élysée Palace. Emmanuel and Brigitte Macron happily greeted Melania and Baby Fists, which is where Bigly did his patented grab-and-jerk-and-shake with Brigitte's hand. But the worst part was when he made a comment about Brigitte being "in good shape." Watch:
"You're in such great shape," Bigly said to the piece of meat with astonishment. He turns to the meat's husband and owner. "Beautiful," he says of his friend's property. What's really painful is that Trump was actually trying to be "charming." He was trying to compliment the First Lady of France by objectifying her with an ageist side-eye.
Here's the awkward kiss and handshake with Brigitte and Bigly:
See Trump's awkward handshake with French First Lady Brigitte Macron as he tells her 'you're in such good shape' https://t.co/HUkgbffYLO pic.twitter.com/arAX2kRPsC

— People Magazine (@people) July 13, 2017
Of course I'm not a Bigly Apologist, but I feel like this "handshake" is the lesser controversy. Leaders and diplomats have awkward handshakes/hugs/kisses all the time. I actually don't think Bigly was trying to, like, authoritatively jerk Brigitte's hand. I think he just didn't know where to put his hands or how best to greet her. Probably because he's not used to A) kissing a woman that old and B) warmly greeting a woman and not following up the greeting with some kind of sexual assault. Donald Trump gives new meaning to the concept of The Ugly American Abroad.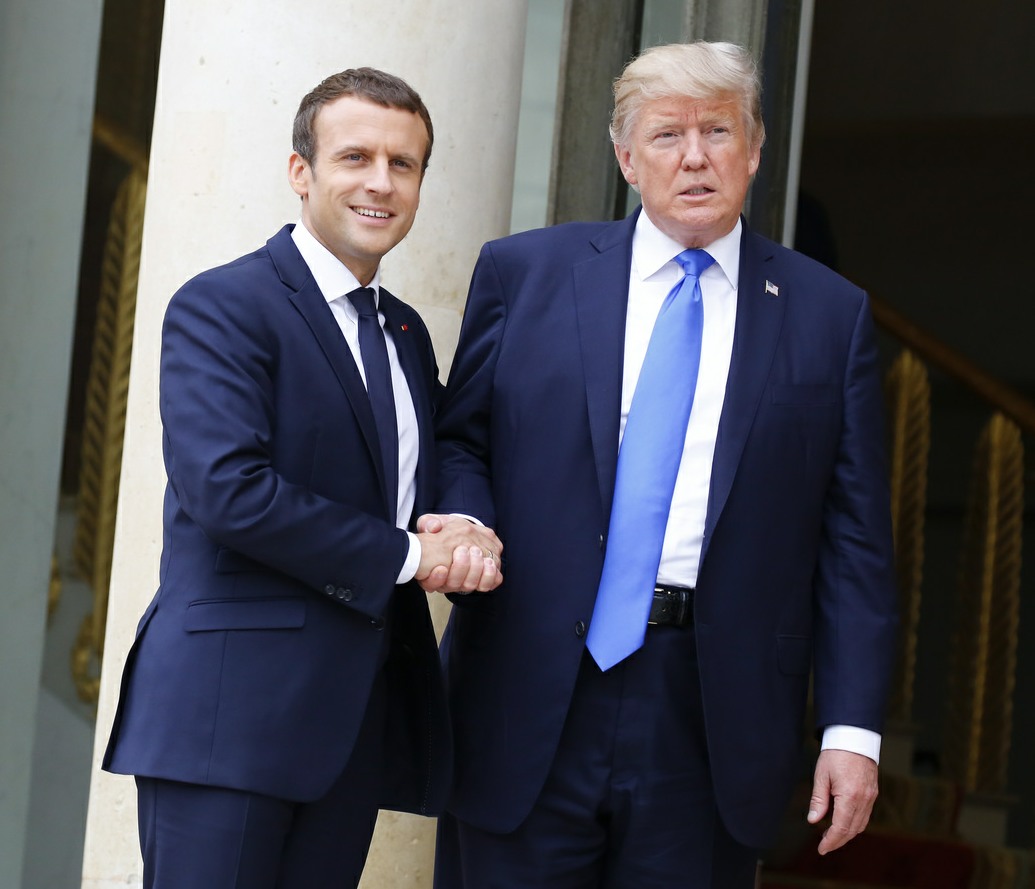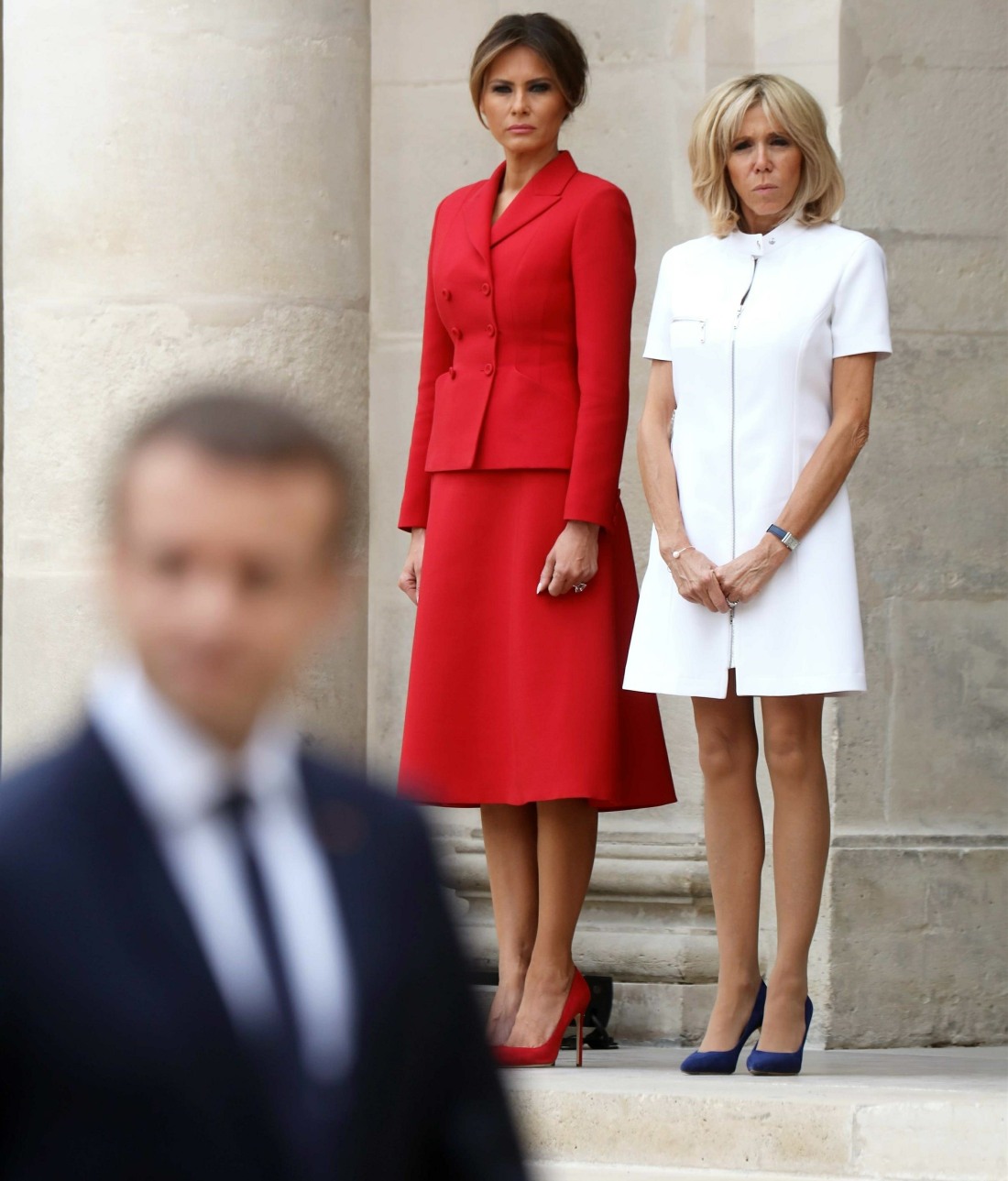 Photos courtesy of Pacific Coast News and Backgrid.