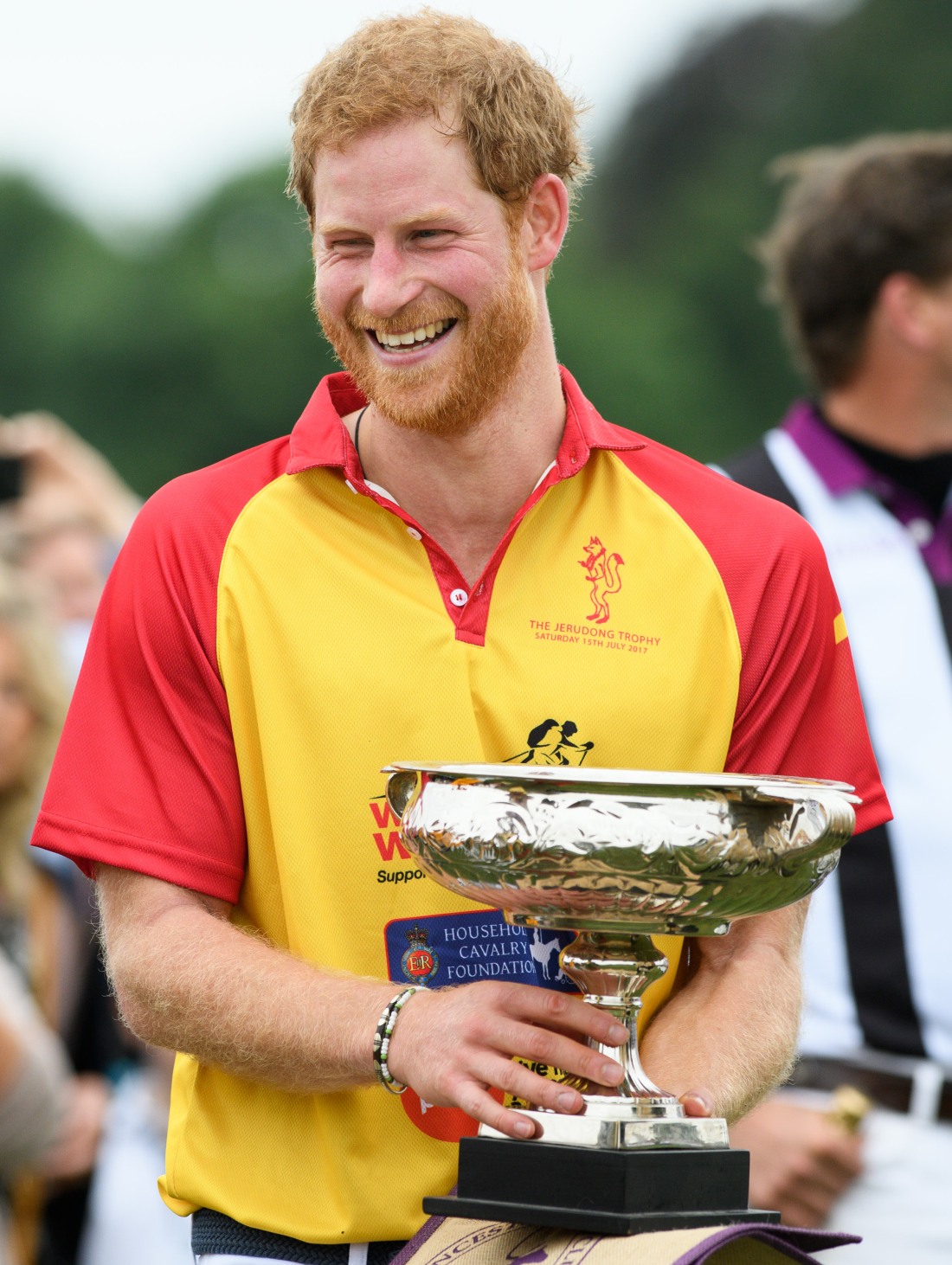 Here are some photos of Prince Harry and Prince William (mostly Harry) at the Jerudong Park Trophy polo event. The princes pretty much play polo for charity exclusively at this point, right? Like, I don't remember Harry or William playing a polo match just for the hell of it, or to win prize money or just be horsey and princey. They always play for charity, I think. And this weekend's match benefitted Walking with the Wounded and Centrepoint, two of Harry and Will's big causes.
Harry seemed to be having more fun at the trophy presentation. He was very smiley and giggly, and it made me wonder if Meghan Markle was there or something. She was not! He was just in a good mood, I suppose. Meghan is in Canada, working and hanging out with her mom. Some people claim that Meghan actually isn't crazy about the idea of being a princess. Which… if you believe that, I have a bridge to sell you.
Prince Harry is willing to stand up to the Queen and abandon some of his royal duties to sustain his relationship with Meghan Markle, a source has claimed. The young Prince is reportedly "adamant on leading a normal life", with sources claiming he will not think twice in shunning some of his royal responsibilities should he marry the US actress.

An insider told Life and Style magazine: "If it comes to it, he'll put his foot down and say no to some royal duties. Harry is strong-minded. He's adamant about leading a normal life."

Miss Markle has previously said she is not interested in becoming a Princess because she does not envision her future life to only entail "shaking hands, cutting ribbons and kissing babies in public". However, if she followed Kate Middleton's footsteps, friends have said she will not completely avoid the responsibility, the insider added.
I giggled at a few lines of this short report. "If it comes to it, he'll put his foot down and say no to some royal duties." If WHAT comes down to it? If Meghan comes to him and says, "I love you but can we please not be royal?" What are the chances she would ever say that? Zero. It's also funny because Harry is being painted as someone rather desperate for any excuse to not be royal. He brought that on himself. As for "Miss Markle has previously said she is not interested in becoming a Princess…" O RLY?
Speaking of Don't Call Her A Princess Markle, Entertainment Tonight reports that Meghan is rolling up with security wherever she goes now:
Meghan Markle is happily dating Prince Harry – but it's not always easy. The 35-year-old actress has had to tighten her security since beginning her relationship with the 32-year-old royal. A production source on the set of Suits tells ET that Markle has security with her "at all times" on set.

"Meghan used to have a driver like everyone in the cast, which is supplied by the studio, but now she uses her own driver. She has a security guard on set with her at all times," the source says. "She has someone who escorts her to and from home and there is someone with her at all times."

Markle was last spotted at the Suits 100th episode party on Tuesday, celebrating the series' milestone. The source tells ET that everyone at the event was in a celebratory mood and shared that the cast doesn't really chitchat "or mention Harry ever."

"[Markle] spoke about how she grew up going to TV sets with her dad," the source says. "He was a lighting director for Married With Children, and because of that, she has always appreciated the crew, especially on Suits."

The USA drama will wrap for most of August and resume filming in September. In terms of where her character on the show is going, the source says, "Meghan always wanted her character to be more than a sex symbol, someone who pranced around in underwear, or had major sex scenes even before her relationship with Harry started." The source added that last summer "she did have a chat with the creative team and mentioned this to them as well."
I'm sure she gets a lot of creepy attention when she's out and about in Toronto, although I find it hard to believe that she needs security while she's on the set. I wonder who's paying for this security? When William was just dating then-Kate Middleton, she got taxpayer-funded security, but only when she was with William. I wonder if Harry is financing Meg's security?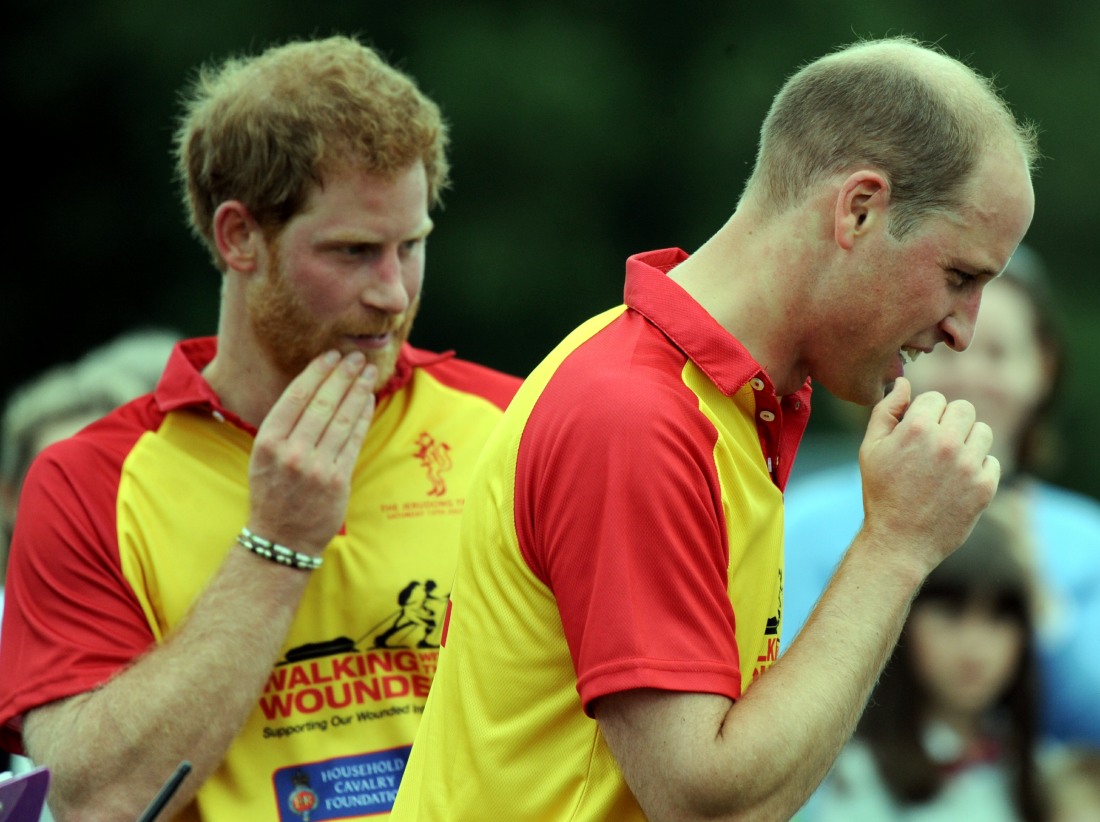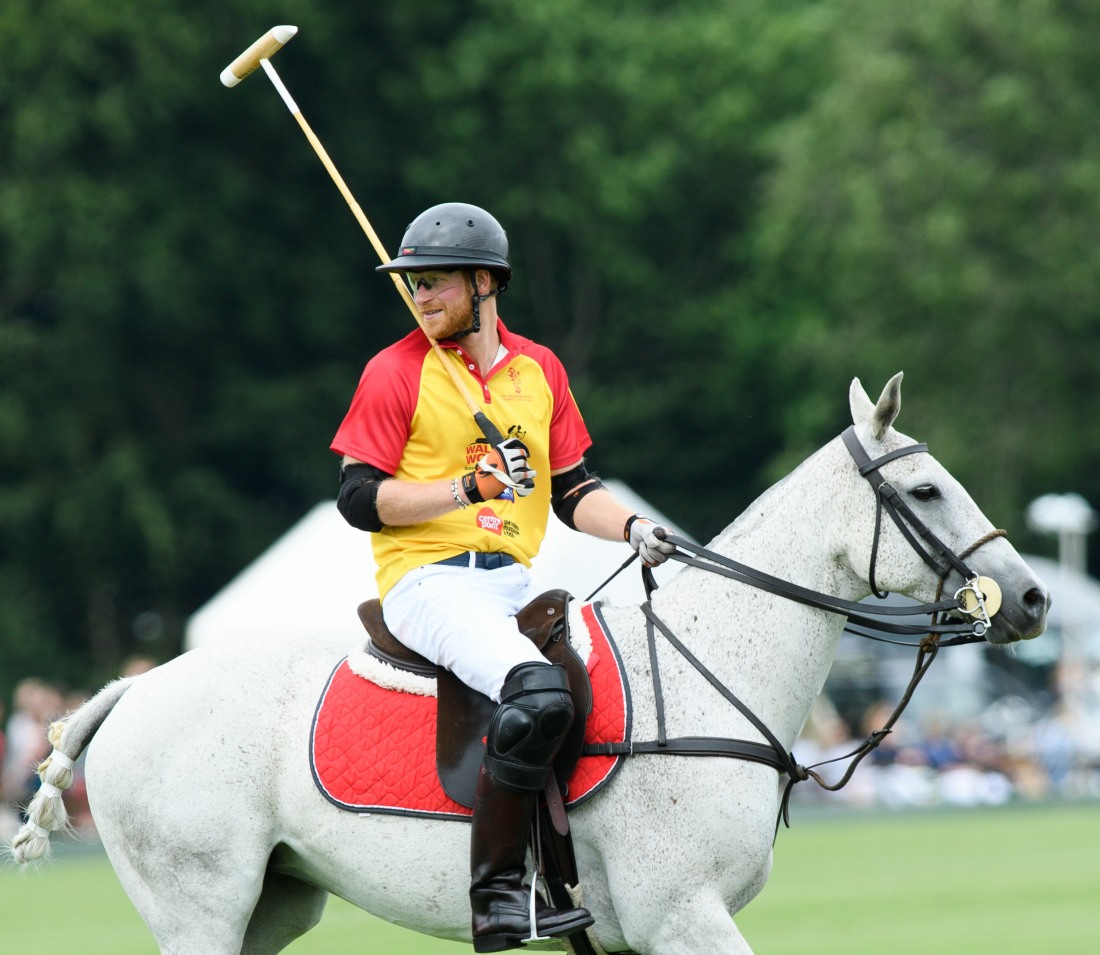 Photos courtesy of WENN.