Tributes pour in for Michael Jackson as the world mourns his death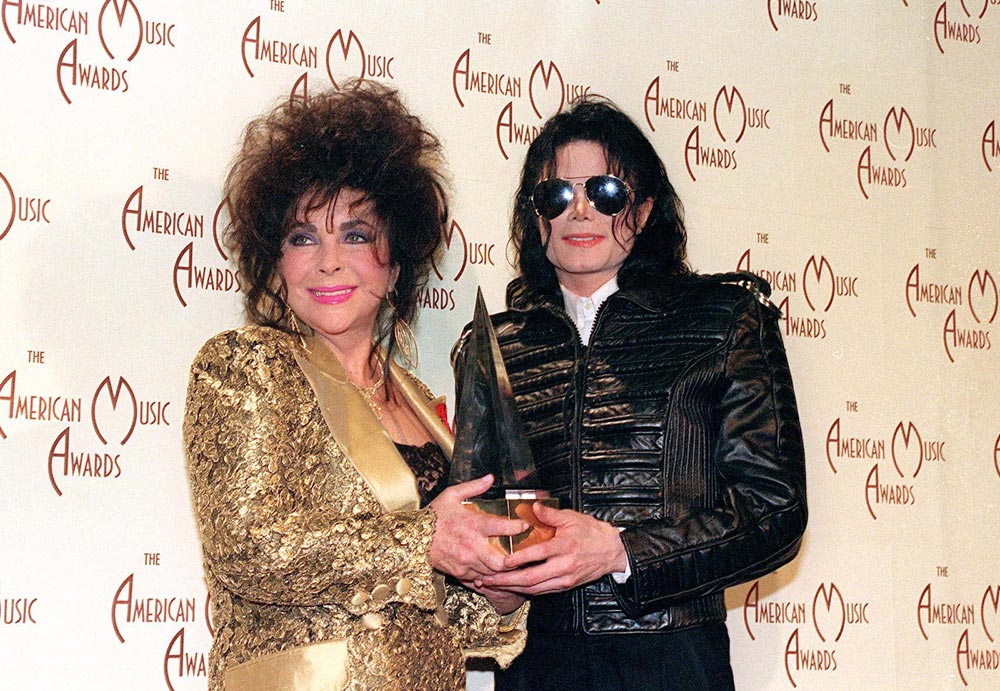 Michael Jackson has died at the young age of 50. He was about to launch a comeback tour and many hoped that the King of Pop, who put out the top-selling album of all time, would return to the stage triumphant after a long hiatus. Sadly it was not to be and the news that seemed like a hoax at first turned out to be true – Jackson had passed well before his time, like so many legendary musicians and artists before him.
Yesterday social networking sites Twitter and Facebook slowed to a snails' pace as people flocked to talk about Jackson's sudden death. Google received so many searches on his name that their software interpreted it as a denial of service attack. People are shocked and saddened that the complicated man whose music they loved will no longer record another song or dance to his famous hits.
Jackson's eccentric secretive life and the allegations against him made him a controversial figure, but it's clear from the tributes pouring in from everyday people and those who knew him that he was loved and will be greatly missed. OK! Magazine has compiled a list of quotes from celebrities. These heartfelt statements about Jackson really choke me up, and make me wonder what he could have achieved if he was well enough, or if the heart attack or whatever happened to him that lead to his death was caught soon enough:
Tributes to Michael Jackson are beginning to flood in from his many heartbroken friends.

"I can't stop crying over the sad news," Madonna was quoted as saying on CNN. "I have always admired Michael Jackson. The world has lost one of the greats, but his music will live on forever! My heart goes out to his three children and other members of his family. God bless."

Britney Spears has said this: "I was so excited to see his show in London. We were going to be on tour in Europe at the same time and I was going to fly in to see him.

"He has been an inspiration throughout my entire life and I'm devastated he's gone!"

"This is such a tragic loss and a terrible day," Beyoncé says of his passing. "The incomparable Michael Jackson has made a bigger impact on music than any other artist in the history of music. He was magic. He was what we all strive to be."

"Life is not about how many breaths you take, but about how many moments in life that take your breath away," she added. "For anyone who has ever seen, felt, or heard his art, we are all honored to have been alive in this generation to experience the magic of Michael Jackson. I love you Michael."

Justin Timberlake expressed his grief on TMZ. "I can't find the words right now to express how deeply sadden [sic] I am by Michael's passing," he wrote to the site.

"We have lost a genius and a true ambassador of not only Pop music, but of all music.

"He has been an inspiration to multiple generations and I will always cherish the moments I shared with him on stage and all of the things I learned about music from him and the time we spent together. My heart goes out to his family and loved ones."

Meanwhile, Will.i.am of the Black Eyed Peas had this to say about the star, who died today: "I am so grateful to have worked with the King. He was a gift to the world, he is a bright light and I wouldn't be surprised if the world stopped spinning tomorrow."

"I am so very sad and confused with every emotion possible," his ex wife Lisa Marie Presley said today. "I am heartbroken for his children who I know were everything to him and for his family. This is such a massive loss on so many levels, words fail me."

Michael's close friend, Dame Elizabeth Taylor is said to be so distraught that she can't put her sorrow into words yet: her rep simply said that her client "was too upset to issue a statement".

Legendary producer, Quincy Jones, who has collaborated with Michael on some of his most outstanding work, has already paid tribute.

"I am absolutely devastated at this tragic and unexpected news. For Michael to be taken away ..from us so suddenly at such a young age, I just don't have the words," he told Vibe Magazine. "He was the consummate entertainer, and his contributions and legacy will be felt upon the world forever. I've lost my little brother today and part of my soul has gone with him."

Usher issued the following words: "This loss has deeply saddened me, with a heavy heart I composed this statement.

"May God cover you Michael. We all lift your name up in prayer. I would not be the artist, performer, and philanthropist I am today without the influence of Michael.

"I have great admiration and respect for him and I'm so thankful I had the opportunity to meet and perform with such a great entertainer In so many ways he transcended culture.

"He broke barriers, he changed radio formats! With music, he made it possible for people like Oprah Winfrey and Barack Obama to impact the mainstream world. His legacy is unparalleled Michael Jackson will never be forgotten."

"My heart is overcome with sadness for the devastating loss of my true friend Michael. He was an extraordinary friend, artist and contributor to the world," Brooke Shields added to the outpouring of grief.

"I join his family and his fans in celebrating his incredible life and mourning his untimely passing."

Ne-Yo, who had been working with Michael on an upcoming music project said: "The energy of Michael Jackson will live forever thru the thing that he put all of his life energy into, his music.

"I will do my part to keep the melody alive, to keep the energy forever changing form, but never ever dying! Long live Michael Jackson."

Ed Hardy Clothing designer and close friend of Michael's Christian Audigier, gave these comments to OK!: "I'm very upset, and I didn't want to believe it. He was my friend and we were very similar in how we felt about being creative. He's been such an inspiration and a dear friend. I'm sad, I'm shocked by the loss and I will always remember him."

Audigier told us he was preparing to meet up with Michael very shortly in London. Christian said he had spoken to Michael a couple days ago and he sounded great and excited about the tour.

He added that Michael told him he was working on a series of numbers related to the concerts he was preparing to do at London's O2 Arena, including a fashion line.

Michael's former publicist, Susan Blond, who helped guide Michael at the height of his fame, said this to OK!: "I don't think it's really hit me yet.

"My biggest memory of Michael is that Michael loved the fans. When I would say to him, 'Do you really have to sign all these autographs?,' he would say he did and I told him, 'Andy Warhol just signs AW, can you sign MJ?' He said 'No, these are my fans, these are the people that made me." That man loved his fans more than anyone I've ever met.

"He had a fun spirit and a sweetness that people didn't see very much as he grew more guarded over the years.

"He wasn't meant to grow old I guess."
[From OK! Magazine]
There's already a slight backlash against the media coverage of Jackson's momentous death, and it's sure to dominate the headlines for days. It's only natural when someone so famous passes. There are also a lot of issues to be considered in his death, like what kind of debt and assets he left and who will care for this three essentially orphaned children. Debbie Rowe, the mother of Jackson's two oldest children, is still alive, but relinquished all parental rights and in a profile last year she said she was content living on her farm and caring for her animals, calling them her "babies". Jackson had a longterm nanny, Grace Rwaramba, but we haven't heard about her in some time and the rumors that she had married him turned out to be false.
I heard on BBC News radio this morning that Jackson left an "elaborate web of assets and debts." He was over 500 million in debt, but his shareholdings of the Beatles catalog were worth a huge amount of money and he supposedly wasn't as broke as it seemed. RIP Michael Jackson, we're sure to hear much more about your unconventional life as people try to make sense of your very sad, unexpected death.
Photos thanks to Fame Pictures.
Written by Celebitchy

Posted in Deaths, Michael Jackson

- Zach Galifianakis is awesome [Buzzfeed]
- Prince at the Billboard Music Awards [D-Listed]
- Bieber's Billboard look [Go Fug Yourself]
- Married to Medicine recap [Reality Tea]
- Celebrity first marriages [Pajiba]
- The last Mad Men baffled a lot of people [Lainey]
- Karolina Kurkova's crazy hot dress [Moe Jackson]
- Jennifer Garner on set [Popsugar]
- Kitten vs. Lizard [CDAN]
- Doetzen Kroes' great butt [Celebslam]
- Shameless star Jeremy Allen White [OMG Blog]
- RIP Ray Manzarek [Bossip]
33 Responses to "Tributes pour in for Michael Jackson as the world mourns his death"