Nick Cannon and fiance Selita Ebanks break up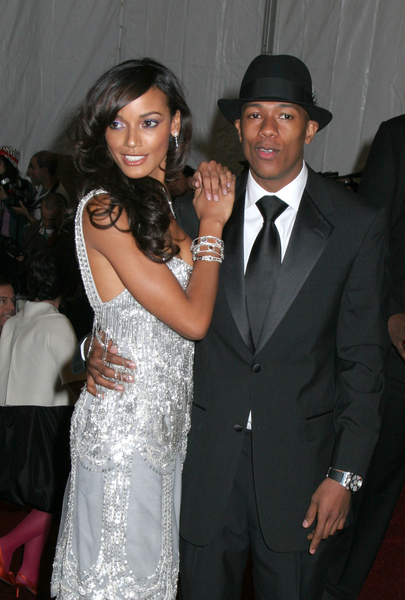 Nick Cannon (of "Love Don't Cost a Thing" and "Drumline" fame) has broken up with his abso-freaking-lutely beautiful Victoria's Secret model fiancé, Selita Ebanks. She's one of those models that is gorgeous but not in a slutty way. Such a shame. Maybe is she looked more like a skank, he would have stayed with her (you'll have to forgive me; I'm having bitter man issues today).
"Nick Cannon and Victoria's Secret model Selita Ebanks have called off their engagement and split up, Ebanks's rep confirms to PEOPLE exclusively. 'Selita and Nick are taking a break to focus on their careers but still very much love each other and remain the best of friends,' says her rep, Melissa Raubvogel. Cannon's rep declined to comment.

"The breakup comes just five months after the Drumline actor made a proposal that lit up New York's Times Square – literally – as he asked Ebanks to marry him with the help of a jumbotron. By August, Cannon, 26, was more measured when it came to nailing down wedding details, telling PEOPLE, 'We haven't really talked about a lot of that stuff. You've got to take it slow.'

"As for Ebanks, 24, she said earlier in the summer that the pair had some fundamental differences between their ideal ceremony. 'He's all about the bling and having a big wedding. Me? I'm all about the courthouse.'"
[From People]
Okay first off, the jumbotron? You're a semi-famous C-list type star, you've at least got a couple million to your name, and you propose on the jumbotron in Times Square? I can think of few places as unromantic as Times Square, and few visuals as unappealing as jumbotron. That must have been so romantic, as she's stepping out of the cab, horns blaring, into a pool of gum and vomit. Cannon takes her hand, and a bum starts screaming at them. Then she arcs her head upward to look at the jumbotron, and he drops to one knee, realizes his pant leg is now soaked in urine, and then asks Selita to marry him. Sounds like it got off to a great start.
I'm not sure that I buy the notion that he wanted a big, blinging wedding while she wanted the courthouse. That sounds like something someone would say so that she could have the big, tacky wedding and not be labeled Bridezilla. But like I said, I'm having a bitter man day, so don't listen to me. Listen to the girl who got proposed to with vomit on her shoe. I assume.
Picture Note by Jaybird: Here's Nick Cannon and Selita Ebanks at the 6th Annual GM Ten on February 20th. Header image at the Poiret, King of Fashion – Costume Institute Gala at The Metropolitan Museum of Art on May 7th. Images thanks to PR Photos.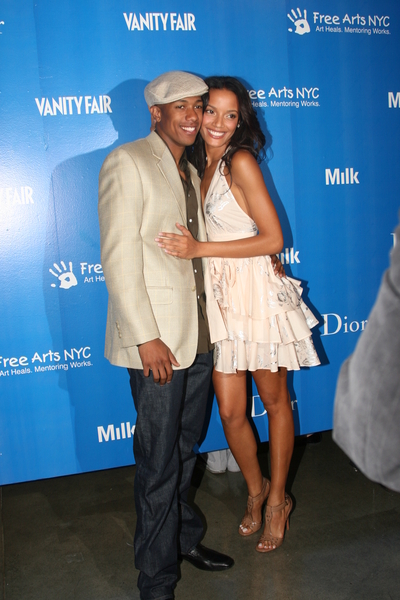 Written by JayBird

Posted in Breakups, Engagements, Nick Cannon, Relationship trouble, Selita Ebanks

- Mariah Carey lip synced on American Idol [CDAN]
- Colin Firth is looking good [Lainey Gossip]
- Internet celebrity charged with murder! [D-Listed]
- What is Paz Vega wearing? [Go Fug Yourself]
- New bachelors on The Bachelorette [Reality Tea]
- Goodbye to The Office [Pajiba]
- Bachelor Sean's fiance cheats on him [Evil Beet]
- Britney Spears out with her man [Popsugar]
- Nina Dobrev works it [Popoholic]
- Cindy Crawford needs to lay off the 'tox [Celebslam]
- Who said it: Carrie Bradshaw or The Dalai Lama? [Buzzfeed]