Jude Law doesn't want to talk about or see his new daughter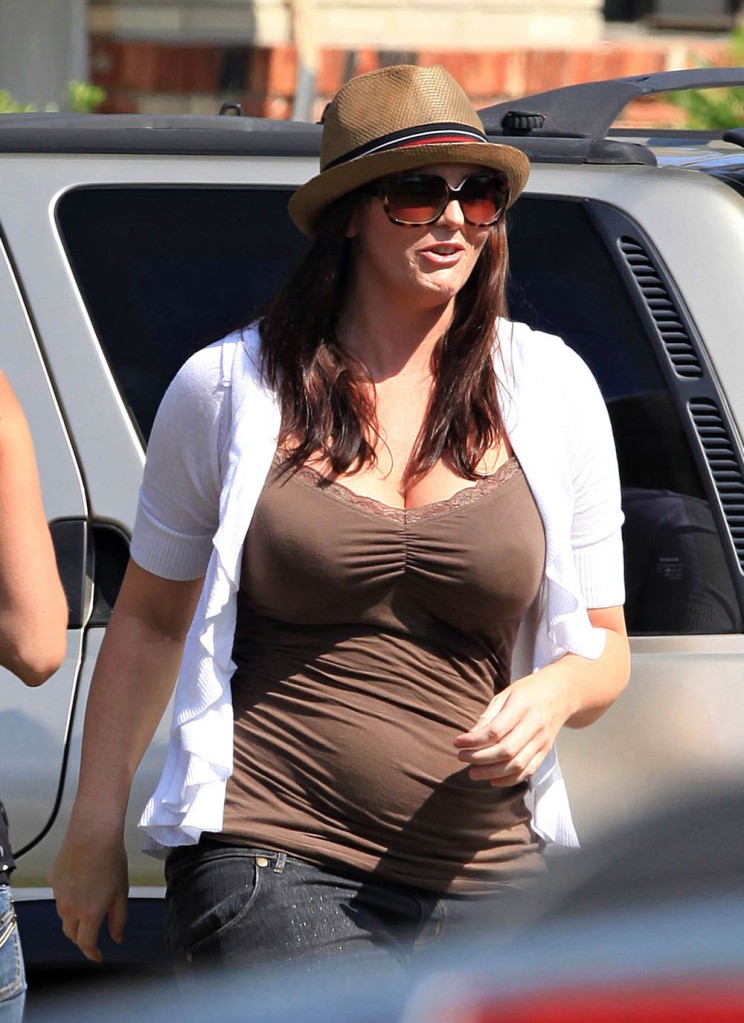 Part of this is old news, or news we just assumed a while ago, but it's still interesting to see it confirmed in any way. Last week, Jude Law's baby Sophia was finally born – Sophia's mother is Samantha Burke, and Sophia is the product of a glorified one-night (or perhaps two-night) stand. As soon as Samantha gave birth, a few strains of gossip started up – like, Jude was not in Florida for the birth of his baby. He was too busy on Broadway, playing Hamlet. At the same time, there were some whispers that Jude had no real plans to visit, but I actually thought he might fly down for a day when it was convenient for both he and Samantha. Turns out, not much.
Several days ago the Telegraph's gossip guy Mandrake reported that Jude wouldn't meet Sophia until December at the earliest. That's when the run of Hamlet ends. According to Mandrake's sources, "Jude thinks that if he goes to Florida immediately, it will be a media circus… He doesn't see why he should give the paparazzi the pleasure. Jude is keen to see Sophia and will make sure that he visits her before he returns to Britain." Well… maybe Jude sent Samantha a gift basket or something. A gift basket with cash.
The second part of this "Jude Law doesn't even want to think about being a baby-daddy" story is that it seems as if a media miracle has occurred! As Jude promoted the run of Hamlet in New York, it looks like no one is asking him about Samantha or Sophia, at all. Could it be that Jude will only go on "friendly" interviews where the interviewer has sworn not to ask Jude any uncomfortable questions?
At least one subject might be off-limits when it comes to Jude Law.

The star was on "Regis & Kelly" Friday morning, promoting his stint in the Broadway production of "Hamlet" — but one very obvious topic didn't come up. He was never asked him about his daughter, Sophia,who was just born to model Samantha Burke.

Our source said, "He has banned interviewers from asking about it before agreeing to sit with them." Law's rep called the claim "ridiculous" and said, "No subjects are banned."
[From Page Six]
"No subjects are banned." Uh… right. Because celebrity interviewers are so notoriously polite, and they never want to ask uncomfortable questions. Jude's rep sounds like a lying douche. Of course Jude makes deals – nice coverage, or no interview. It's as simple as that. And Kelly Ripa and others go along with it because they're not real journalists. Here's the thing, though – what would be so wrong with Jude getting a couple of questions about the situation? What's the worst that could happen? The question would still probably be phrased in a nice way, something like, "Are you happy to be a father for the fourth time?" or something like that. To which Jude could say, "Yes, I'm very happy." Scandal!
Samantha Burke is shown out on 9/27/09 with newborn Sophia in a carrier. Jude Law is shown on 9/23/09. Credit: Fame Pictures. Note by CB: I was huge like Samantha after I had my son, my first baby. I lost the weight. For those of you who will inevitably bash her for having a stomach after giving birth – if you are female and ever plan to have a kid, just wait.
Written by Kaiser

Posted in Babies, Jude Law, Media, Samantha Burke

- Mariah Carey lip synced on American Idol [CDAN]
- Colin Firth is looking good [Lainey Gossip]
- Internet celebrity charged with murder! [D-Listed]
- What is Paz Vega wearing? [Go Fug Yourself]
- New bachelors on The Bachelorette [Reality Tea]
- Goodbye to The Office [Pajiba]
- Bachelor Sean's fiance cheats on him [Evil Beet]
- Britney Spears out with her man [Popsugar]
- Nina Dobrev works it [Popoholic]
- Cindy Crawford needs to lay off the 'tox [Celebslam]
- Who said it: Carrie Bradshaw or The Dalai Lama? [Buzzfeed]
50 Responses to "Jude Law doesn't want to talk about or see his new daughter"