Kanye West sticks close to Lady Gaga & Amber Rose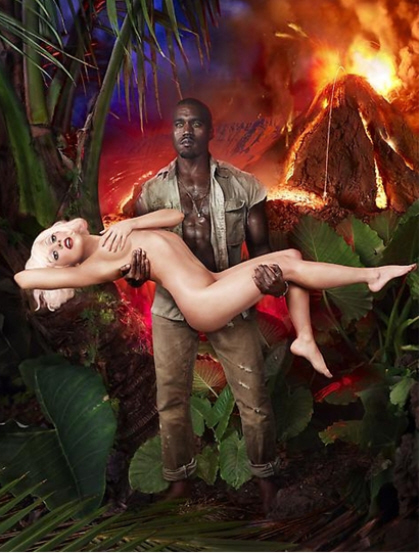 Remember those interesting Lady Gaga photos from last week? David LaChapelle photographed Gaga for the deluxe issue of her album The Fame Monster, and it seems Gaga's friend Kanye stopped by the shoot to pose for some photos too (photo above). This photo scares the crap out of me. I think it's Kanye's eyes. He borrowed Amber Rose's freaky pale blue contacts or something. Anyway, I found the photo on True/Slant, and they analyze its racial and political significance, something about Kanye being cast as Gaga's demonic savior or something. Read the analysis here if you care!
In other Kanye news, a few days ago I was wondering aloud if Kanye West and Amber Rose were still together. Allegedly, Rihanna had given Kanye a private, cheesy dance to Mariah Carey's "All I Want For Christmas Is You" while they were both in London, but I wasn't sure if I believed it. For one, there was the Amber situation. Two, there was the plausible Rihanna-Justin Timberlake situation. While JT is still up in the air, I know have visual confirmation on Amber Rose and Kanye! They were photographed exiting a movie theatre in Los Angeles last night. They had seen Avatar.
By the way, what the hell is Amber Rose wearing? Something from the Lindsay Lohan cracked-out leggings line, perchance? If you're going to wear pants or leggings, shouldn't you make sure half of your leg isn't exposed? Why not just wear a skirt?
Kanye and Amber exiting 'Avatar' in LA on December 22, 2009. Credit: WENN. LaChapelle photo courtesy of True/Slant.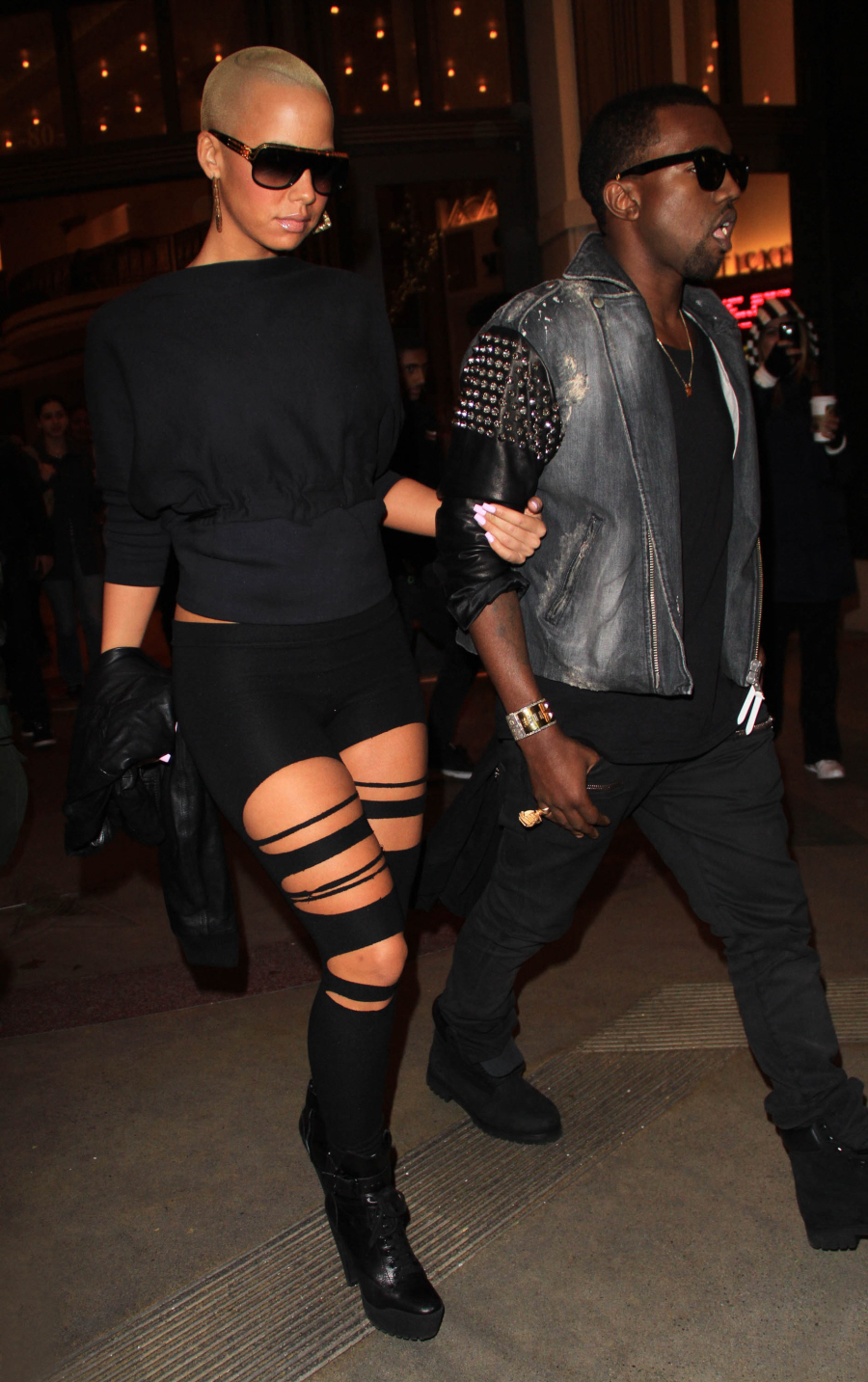 Written by Kaiser

Posted in Amber Rose, Kanye West, Lady Gaga

- The Blemish interviews Carmen Electra [The Blemish]
- Rumer Willis joins Pretty Little Liars [Lainey Gossip]
- Morgan Freeman falls asleep during interview [D-Listed]
- Fug or fab: Isla Fisher [Go Fug Yourself]
- Tamra Barney confirms spinoff [Reality Tea]
- Movie franchises that rebounded [Pajiba]
- Why Dylan McKay is the perfect boyfriend [Buzzfeed]
- Saoirse Ronan could have been a Lohan [Evil Beet]
- GIFs from Cannes [Popsugar]
- Cat massages a dog [CDAN]
- Heather Graham is so pretty [Celebslam]
- What is Lucy Hale wearing? [Moe Jackson]
14 Responses to "Kanye West sticks close to Lady Gaga & Amber Rose"