Is Tiger Woods hiding in plain sight in New York City?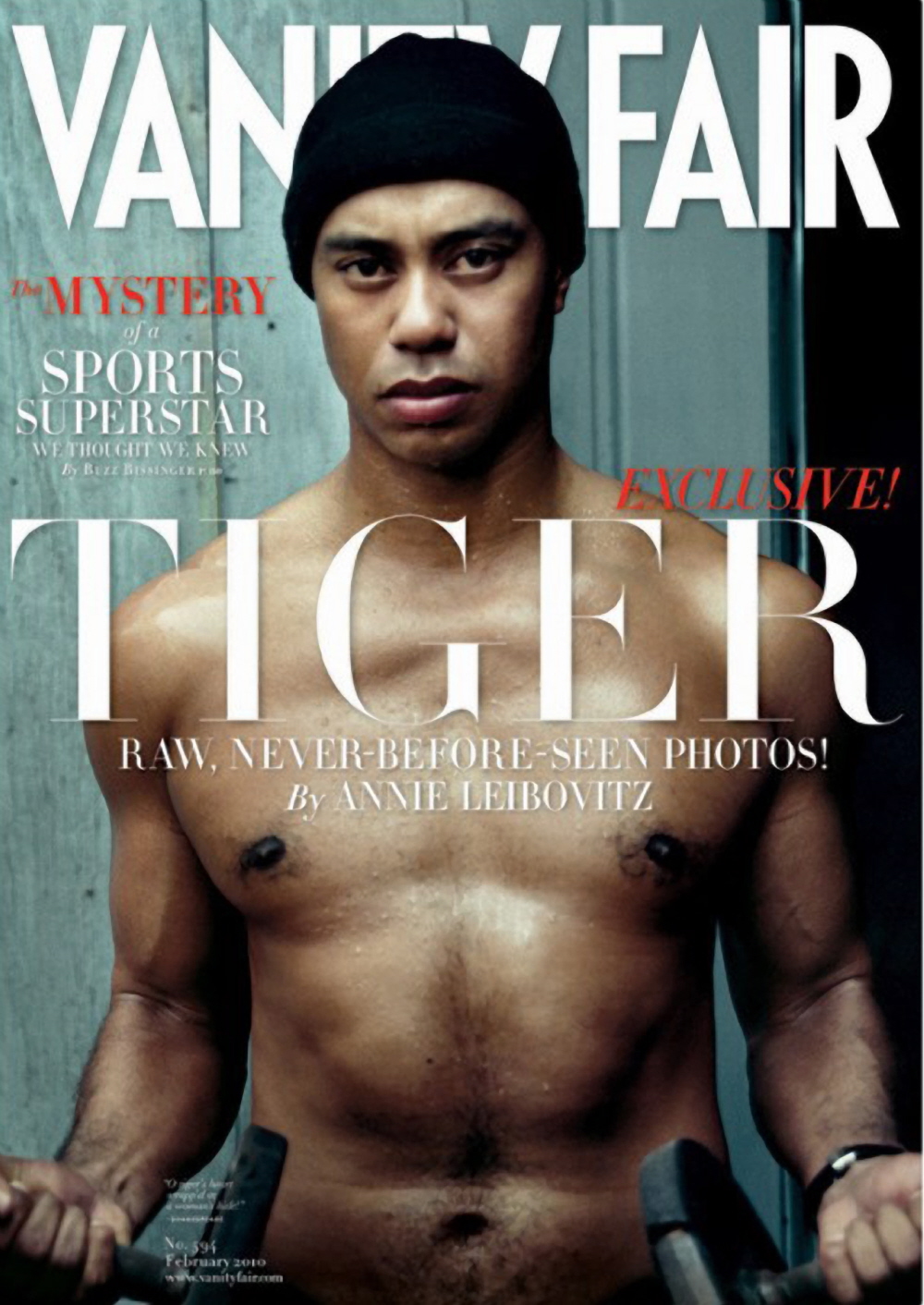 There have been a multitude of theories – most of them ridiculous – about where serial cheater Tiger Woods has been camping out since his numerous whores on the side have been all over the TV and tabloids. The first one to surface was that Tiger was in drug and sex addiction rehab. Another one said Tiger was hanging out on his yacht in Florida, having rendezvous with one of his mistresses, Rachel Uchitel. Another claimed he was in intensive marriage counseling with his wife Elin. There was a hoax e-mail saying Tiger was having major reconstructive surgery on his face after his wife smashed it with a golf club. Now, E! Online's gossip queen Ted Casablanca is insisting that Tiger – face intact – is staying at the Trump Hotel in NYC, behaving very much like a single dude.
Tiger Woods, hiding out, but not exactly saving face, in New York.

T-Dubya has been shacking up at the Trump Hotel at 1 Central Park West, sources confirm to the A.T. So has his wife, Elin, joined him?

Yeah right. The paps have been staking out the hotel like it's their job. Oh wait…

Sources inside the luxury towers tell us the missus hasn't come a knockin', and if we were Woods, we wouldn't be expecting her anytime soon, either. Not without her big-gun attorneys, that's fer sure.

T.W. has been doing his best to keep a very low profile there, which for him, means going back and forth between hitting the bar and barricading himself in his room. Supposedly, Woods has been boozing and fraternizing with some females there. Hardly the actions of a dude trying to woo his wife back.
I find it hard to believe that Tiger could be staying at such a high-profile place like Trump Hotel without being absolutely mobbed by the paparazzi. This is one of the biggest scandals in years – I'm sure the tabloids have mobilized their troops accordingly. Look at how they hounded Elin's twin sister in Europe, thinking it was her. But if it's true, it certainly doesn't sound like Tiger is interested in preserving the marriage. Does anyone else think "Where's Tiger" is the new "Where's Waldo?"
Vanity Fair cover courtesy of INFphoto.com.
Written by MSat

Posted in Affairs, Divorces, Elin Nordegren Woods, Tiger Woods

- Harry Styles & Kimberly Stewart going strong [Lainey]
- Demi Moore's new man is gross [D-Listed]
- Fug or fab: Emma Stone [Go Fug Yourself]
- Arrest warrant issued for Jenelle Evans [Reality Tea]
- Only God Forgives review [Pajiba]
- Hugh Jackman, scooter master [Buzzfeed]
- Who does Drew Barrymore call her sister? [Evil Beet]
- Cannes couples past and present [Popsugar]
- Arrested Development supercut [CDAN]
- Lea Michele's see through skirt [Celebslam]
- Cheating wife's lover escapes out of window [Movin925]
- Joe Francis is crazy [Starcasm]
15 Responses to "Is Tiger Woods hiding in plain sight in New York City?"