Heidi Montag might do Playboy again to show off her new DDD-cups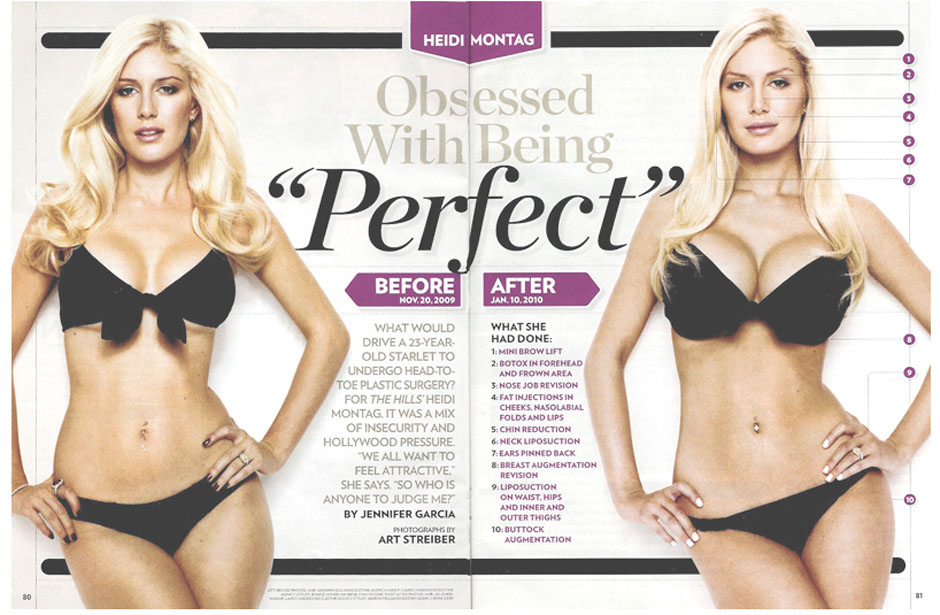 In an absolutely shocking development (rolling eyes), Heidi Montag is likely in negotiations with Playboy for yet another pictorial. Heidi posed last year, but that time it was with her old boobs – and apparently, she didn't even show much in that pictorial. Now she might want to show off her DDD-cup breast implants, and Playboy may be offering as much as $500,000 for the "pleasure". Reasons why it could happen? Heidi "could use the money." Ya think?
Heidi Montag didn't bare much in her 2009 Playboy pictorial, but now that she's undergone 10 plastic surgery procedures in just one day, she's planning to show off almost all of her new self.

According to insiders, the reality star has been offered $500,000 to debut her brand-new DDD boobs in a photo shoot.

"Heidi loves her new body, but she's especially happy about her breast implants," her friend explains. "She could use the money, and she's finally ready to pose topless, so she is negotiating with the magazine."
[From In Touch Weekly]
I think it's kind of gross to get Heidi to pose nude again. I mean, what's the point? Just to see her massive bozongas that aren't even real? And she just seems so… unbalanced right now. The whole thing feels disgusting. And I'm not even one of those people whose like "Oh, a girl must have issues if she's posing nude." Some girls just do it because they like their bodies and they're exhibitionists or whatever. But in this one particular case, it just seems like Playboy is perpetuating Heidi's mental illness.
Heidi Montag's Playboy cover courtesy of Google Images.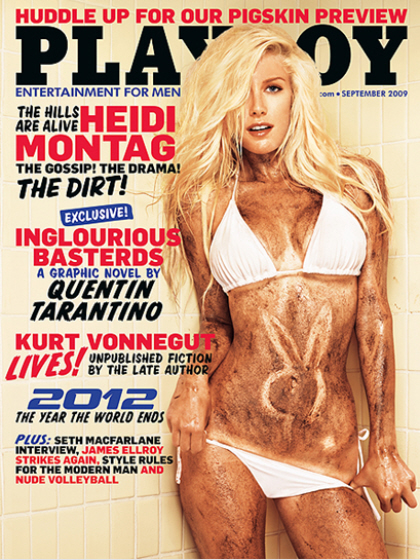 Written by Kaiser

Posted in Heidi Montag, Plastic Surgery

- Zach Galifianakis is awesome [Buzzfeed]
- Prince at the Billboard Music Awards [D-Listed]
- Bieber's Billboard look [Go Fug Yourself]
- Married to Medicine recap [Reality Tea]
- Celebrity first marriages [Pajiba]
- The last Mad Men baffled a lot of people [Lainey]
- Karolina Kurkova's crazy hot dress [Moe Jackson]
- Jennifer Garner on set [Popsugar]
- Kitten vs. Lizard [CDAN]
- Doetzen Kroes' great butt [Celebslam]
- Shameless star Jeremy Allen White [OMG Blog]
- RIP Ray Manzarek [Bossip]
26 Responses to "Heidi Montag might do Playboy again to show off her new DDD-cups"