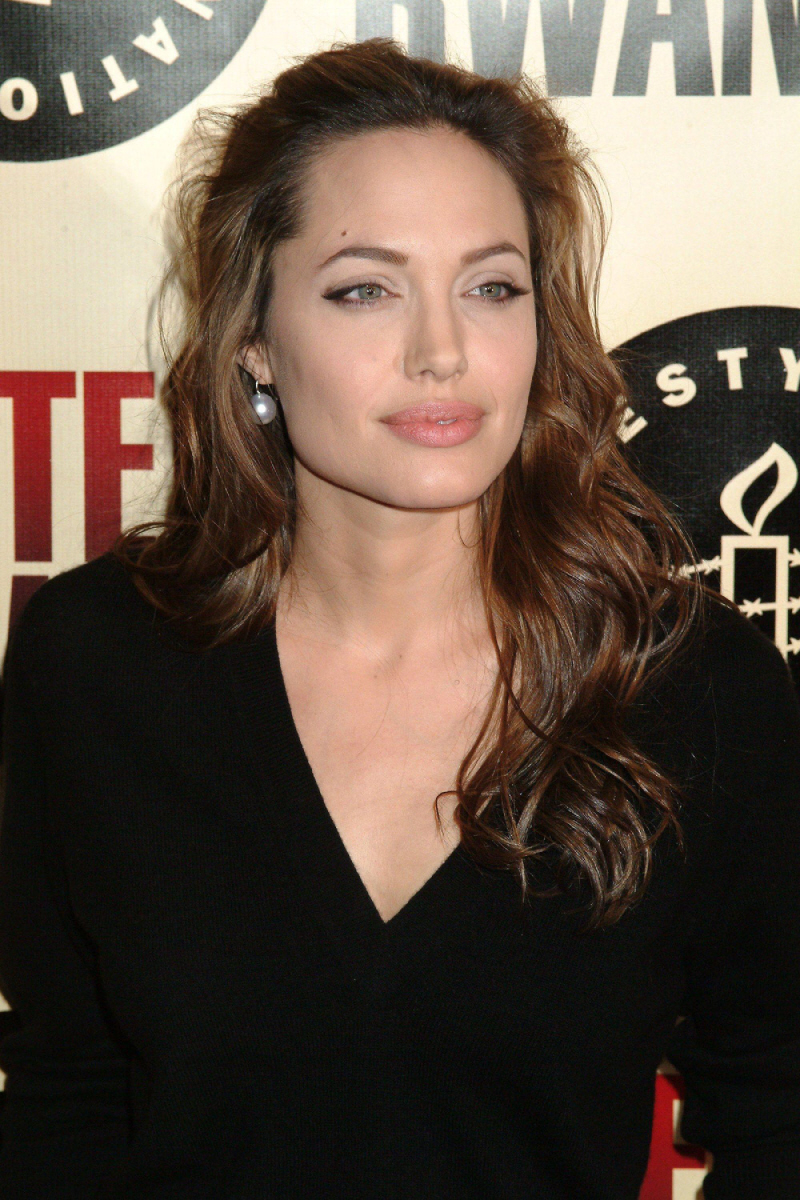 Last week, Life & Style revealed that there was yet another "tell-all" book being written about Angelina Jolie and Brad Pitt, and this one wasn't written by anyone named Halperin, or any miscellaneous gossipy gerbil. This one was being written by a British tabloid journalist named Jenny Paul, and the excerpts that she's already given away for free are absolutely priceless. Initially, the excerpts were about Angelina's affair with Mick Jagger back in 1997 (when he was married to Jerry Hall), and then again in 2003-04. Apparently, Angelina was also boning Ralph "Oh My God I Hope This Happened" Fiennes back in 2004, as she was continuing to bone her ex-husband Jonny Lee Miller.
According to Life & Style's excerpt, " the sources say Angelina was sleeping with Jonny Lee Miller and Ralph Fiennes when she met Brad Pitt and she'd just ended a four-month relationship with Colin Farrell, because he was becoming obsessed with her, and he drank too much and wasn't a good role model for Maddox. An insider claims that Angelina and Ralph Fiennes met for regular S&M sex sessions at a hotel in London. "They would order room service and watch the news together in bed afterward.""
After letting your mind wander through some S&M fantasies with Ralph Fiennes (mother may I), this new interview with Jenny Paul about her book is a little bit anti-climactic. Unless, of course, you already climaxed during your leather-clad Ralph Fiennes fantasy (raises hand). Here's more:
'Brad Pitt And Angelina Jolie: The True Story' comes out next week and asserts that Angelina slept with Mick Jagger when she was in her early twenties and that she and Brad plan to have 13 children, among other things. There were more than a few inconsistencies in the last Brangelina tell-all, so take what you will.

HuffPost exclusive: Author Jenny Paul gave the following details to Life & Style:

Angie's had a nose job: No, she didn't have her lips done. Paul claims in her new book that Angelina had a nose job when she was younger (which her rep has denied) and also underwent laser eye surgery.

They have five nannies for six kids: Each older kid has a nanny, and the twins share one, the book reveals. "They look after the kids and home-school them," Paul tells Life & Style.

Brad nearly got busted for pot: A report claimed Brad and Angie were so loud while having sex in Kenya in 2005, cops burst in. The real story, Paul tells Life & Style: Someone thought he smelled pot and tipped off police, who later raided the couple's room but found nothing.

Brad bought their French estate: The couple purchased the $60 million Chateau Miraval, Paul tells Life & Style. It was bought by Brad's Briarcliff Trust.
[From HuffPo]
Zzzz…. Whatever, nannies, gerbils, it's all the same in the end. More Ralph! I want more details about Jonny Lee Miller, too. He's always been my favorite of all of Angelina's men, and I want to know about their sex life, because that's who I am and I'm not ashamed. I always got the impression that Jonny and Angelina were very sexually compatible, and that's what kept their relationship/friendship together for so many years.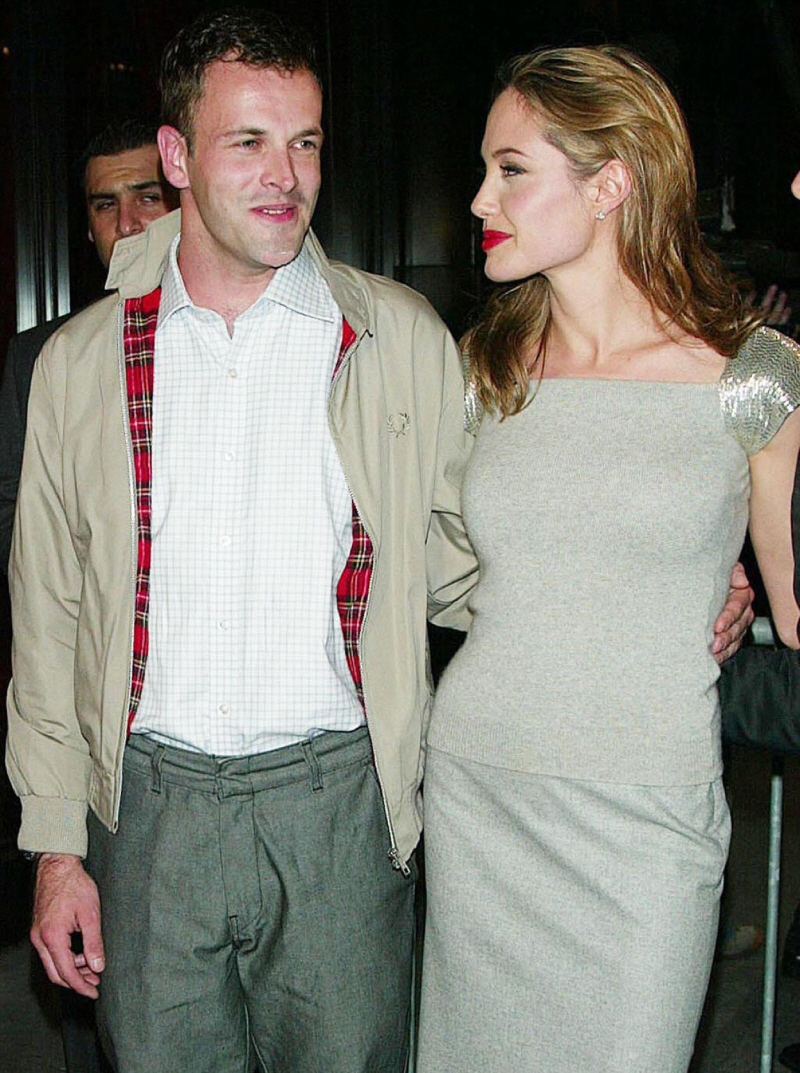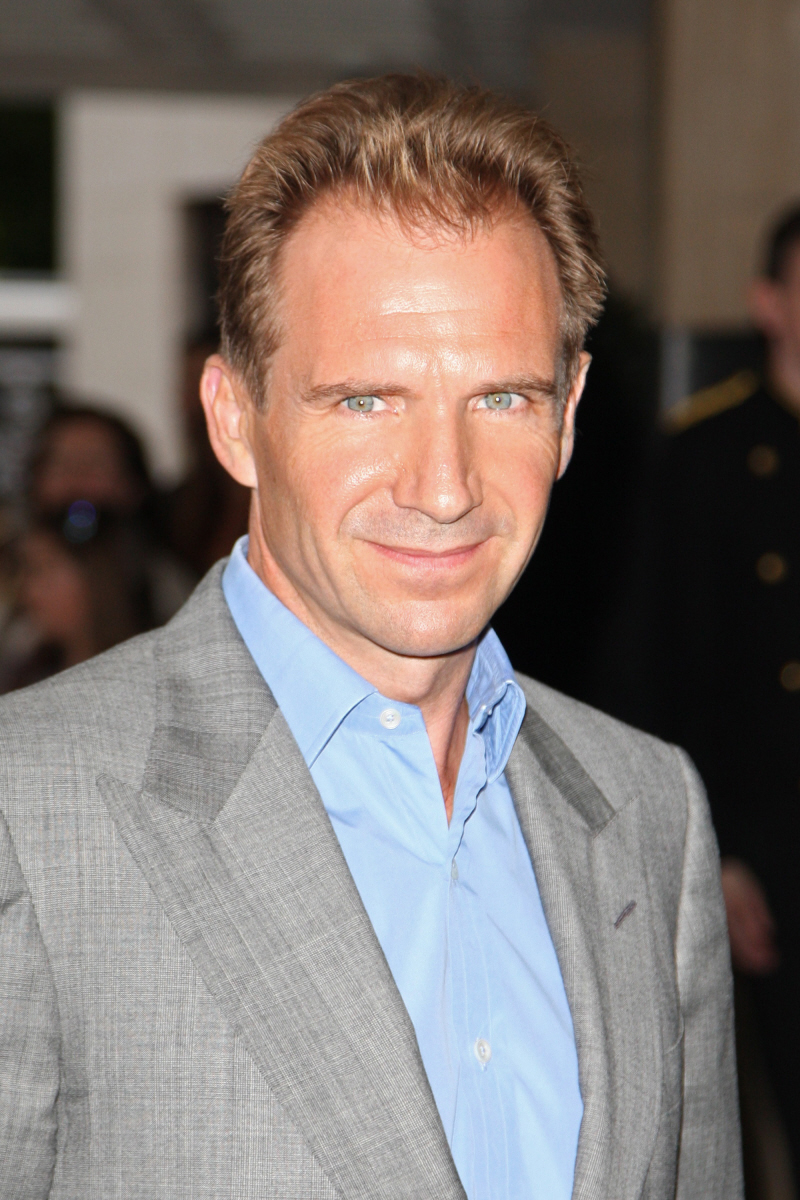 Angelina in 2004. Jonny & Angelina on September 20, 2005. Ralph on September 7, 2009. Credit: WENN.