Lindsay Lohan's family wants to move her home to fatten her up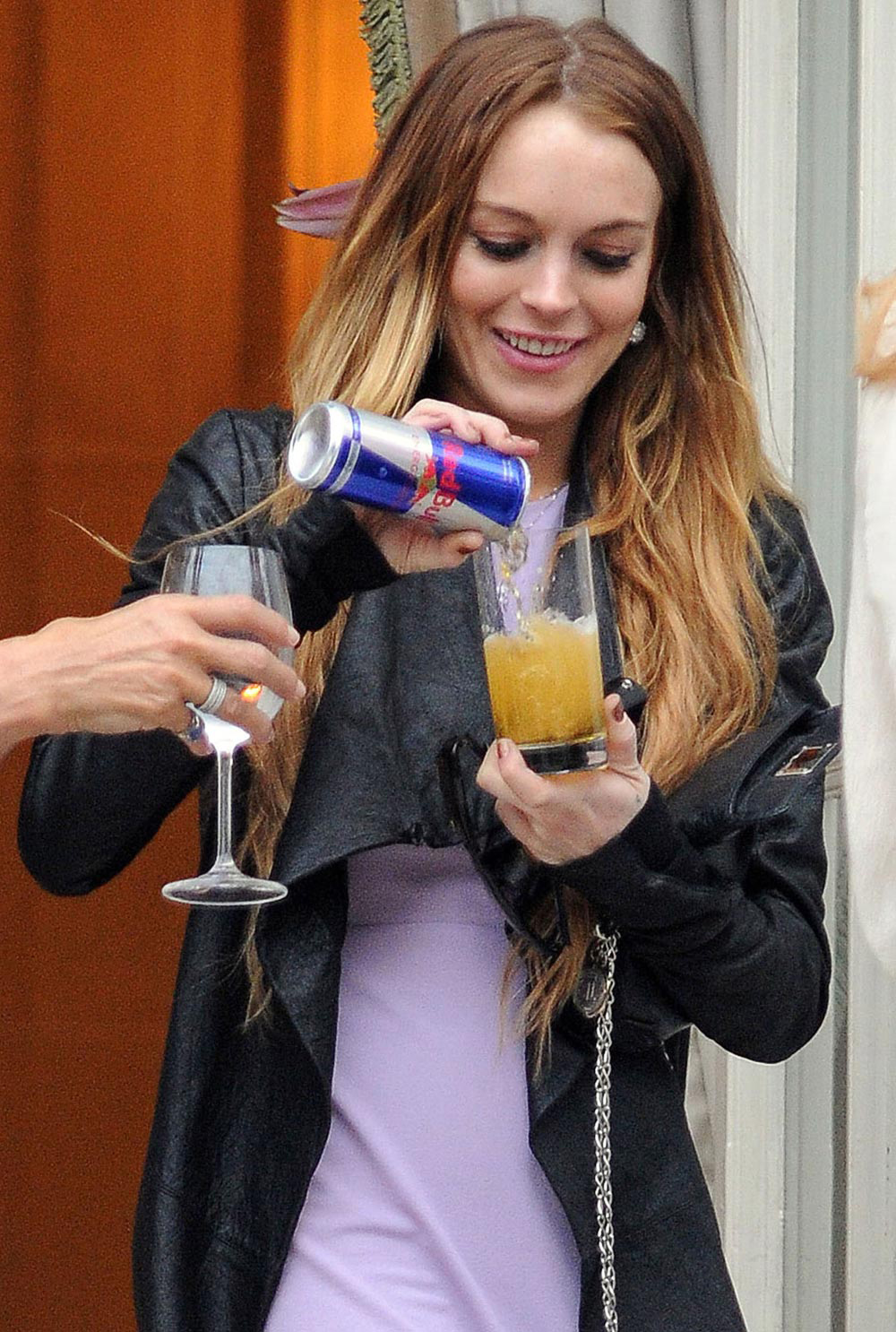 For a long time Dina Lohan engaged in that time-honored Lohan parent tradition – you know the one, where they make a bunch of excuses for their kid while also blaming the media and personally attacking anyone who had the audacity to point out that there was something imperfect about the kid. This time Dina was doing it about Lindsay's recent massive weight loss, saying she just needed to eat more McDonalds. Always the healthy solution for diet issues.
Well Dina is finally a little worried – and so is Lindsay's younger sister Ali. Apparently they're begging her to move home to Long Island so they can keep an eye on her and make sure she's eating, in an attempt to get her to gain weight and improve her health.
Lindsay Lohan's family has begged her to put on weight. The 'Mean Girls' actress' mother Dina and 15-year-old sister Ali want the thin star to return to the family home in Long Island, New York, so they can make sure she is eating.

A source said: "That way Dina and Ali can look after her and stop her skipping meals. It would be the best thing for her. We know it's stress behind the weight loss."

But the 22-year-old star – who has reportedly lost nearly 14lbs from her already-slender frame in the past two months – has reportedly refused to leave Los Angeles without her girlfriend, DJ Samantha Ronson. The source said: "She won't be away from Sam. She's too insecure."

Lindsay hasn't even been tempted by junk food bought for her by her worried sister. The source explained: "For a while, Ali was buying her pizza, fries, chips and all her favorites. But she just sits there, taking a few bites, then picking at the rest. She really isn't fooling anyone."

Lindsay's father Michael Lohan also recently revealed he is worried about his daughter's weight. He said: "Lindsay goes through her fluctuations in weight for different roles. I'll talk to her about it – I'll see what's going on." Michael expressed his concerns on social networking website Twitter. In the first of a series of posts seemingly aimed at Lindsay, he wrote: "Eat. please."
[From Celebedge]
Well If Michael Lohan says he'll talk to her about it, I'm sure it'll all be fine. Wait… no. But that's a great way to make sure Lindsay continues not to eat, in an attempt to piss him off. Hell I hate Michael Lohan so much that I can guarantee you I'd do the opposite of anything he ever asked of me, no matter how detrimental or ridiculous. And what the hell – instead of talking to her, he Twitters? Yeah, I'm sure that'll really open her up. Moron.
A lot of people believe it's a lot more than stress that's causing Lindsay to lose weight. Her past substance abuse issues make most of us think she's on drugs again. Rarely do I consider Dina Lohan a positive presence, but in this case moving home might be a good idea. If nothing else, Lindsay's family might finally notice it's more than stress, and maybe get her some help. I'm sure some of Dina's "home cooking" will get Lindsay back to her fighting weight in no time. Or whatever it is she does to comfort her kids.
Here's Lindsay and Samantha shopping for stockings at Wolford in London on Friday. Header of Lohan and her typical meal in London on Saturday. Images thanks to BauerGriffinOnline.

Posted in
Ali Lohan
,
Dina Lohan
,
Lindsay Lohan
,
Michael Lohan