Anderson Cooper may replace Matt Lauer: would you watch Coop on 'Today'?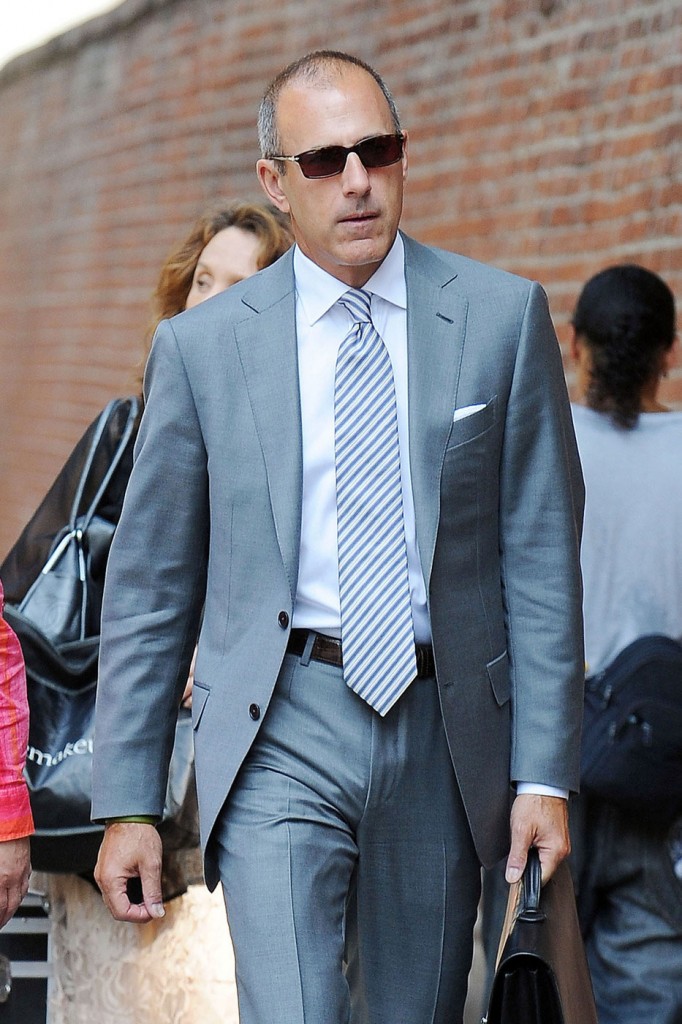 Matt Lauer continues his descent into self-perpetuated villainy at the hands of the "Today" audience for his (allegedly prominent) role in the ousting of Ann Curry. Do you think Ann has her popcorn readied for all of the recent developments in this mess? I hope she does. Most recently, Matt appealed to the Daily Beast about how "Today" is "a family," and it wasn't his fault that Ann had to leave the show. CB further reported that Matt's contract is about to expire, and that Willie Geist is the leading contender to replace him. But Matt isn't done trying to change the general public's mind on this matter, and now he's got a new cover story with NY Mag that spans eight pages yet has nothing new except for more whining from Matt about how he feels so misunderstood. What's next? Deadline says that someone new — Anderson Cooper — has been approached to replace Matt. Everyone dislikes Matt, and everyone loves the Coop. Let's do this: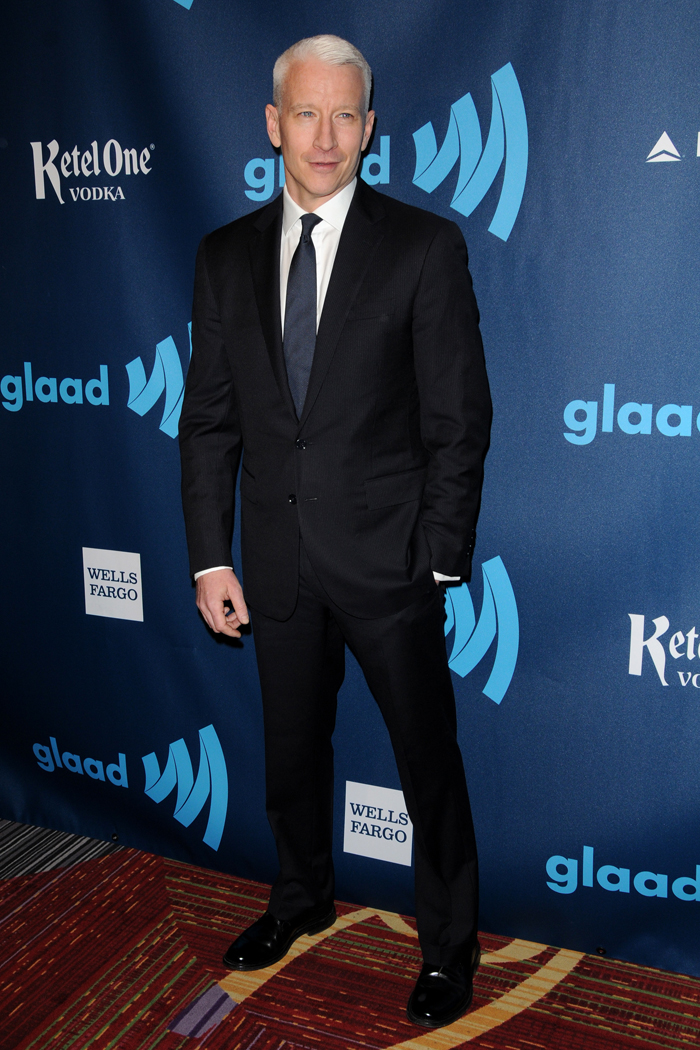 Embattled Today anchor Matt Lauer, already the focus of blistering criticism for the ouster of co-anchor Ann Curry and the ratings slide at NBC's morning show, has long been rumored to be on the chopping block – despite his $25 million contract and recent efforts aimed at rehabilitating his image. Here's the latest wrinkle: I hear NBC toppers recently reached out to CNN's Anderson Cooper to replace Lauer on the show before the end of the year. After their initial approach to Cooper, I hear NBC reached out to Lauer to get his blessing about the changeover. But I heard they got pushback from the Today veteran, who contacted Cooper to express his disapproval. I also hear that call caught Cooper by surprise, as he had assumed Lauer had been brought on board before NBC began making overtures. Cooper has been one of the leading faces at CNN, though I hear his contract has an out, and he previously was able to do his syndicated daytime talk show in addition to his CNN program.

Cooper's is just the latest name to be rumored to replace Lauer, who inked a long-term contract last year. Ryan Seacrest, current Today co-host Willie Geist and Meet The Press host David Gregory have all been reportedly considered by NBC. Lauer, meanwhile, has been tied to rumors (along with Cooper, Brian Williams and Dan Patrick) to take over for Jeopardy! host Alex Trebek when the longtime game show host decides to retire.
[From Deadline]
Indeed, the buzz over what Matt Lauer will do when (not if) he ends up leaving "Today" is that he'll take over hosting "Jeopardy!" Who knows when this will happen, but I think it's a good fit because no one really cares about the personality of a trivia game host, and Matt would essentially be working alone on the show as far as being "in charge" goes. No co-hosts, just contestants, and the program probably shoots a week's worth of episodes at a time like most game shows tend to do. That would free up a lot of time for Matt to attend to other duties, which will probably include a memoir (that no one will buy) about how everyone hates him.
Enough about Matt Lauer though … how about this silver fox for a "Today" show co-anchor?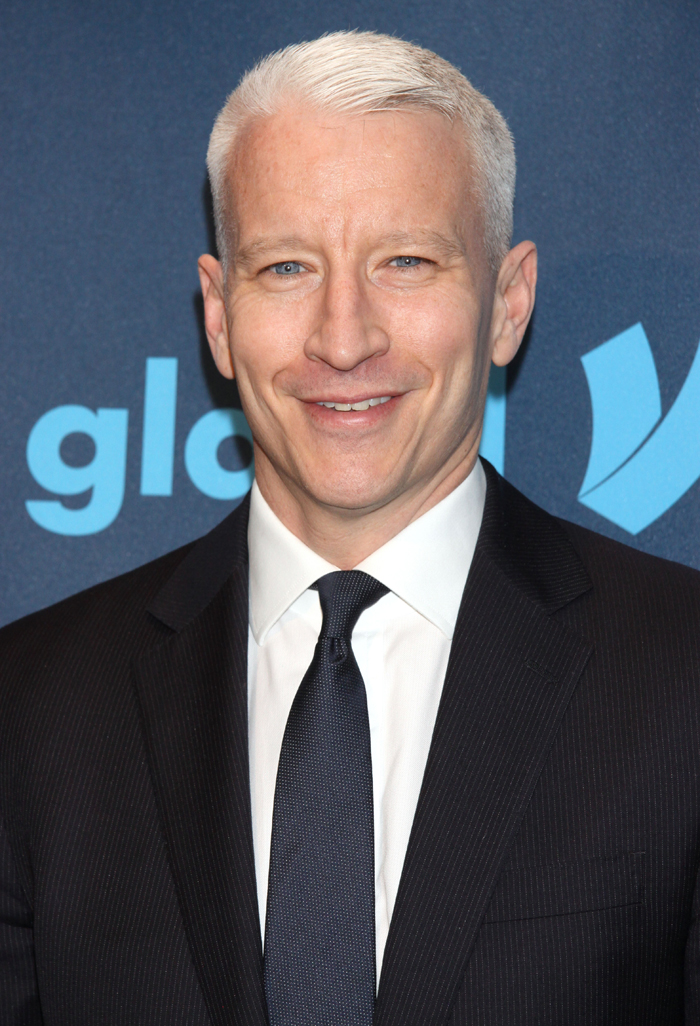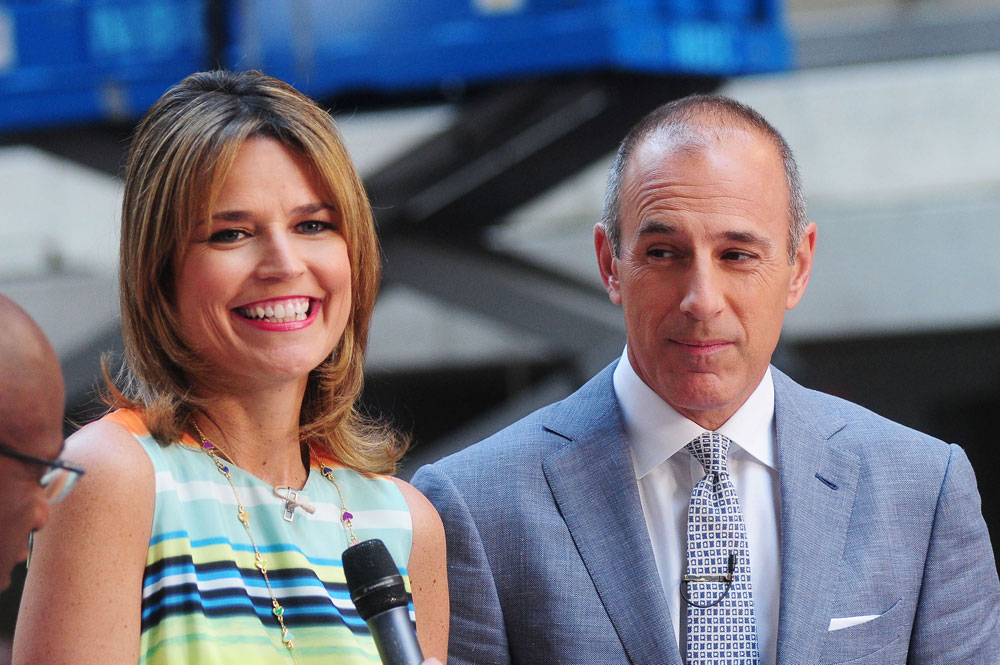 Photos courtesy of Pacific Coast News and WENN
Posted in
Anderson Cooper
,
Matt Lauer