Angelina Jolie "got lost" on Amazon.com, likes to shop with catalogs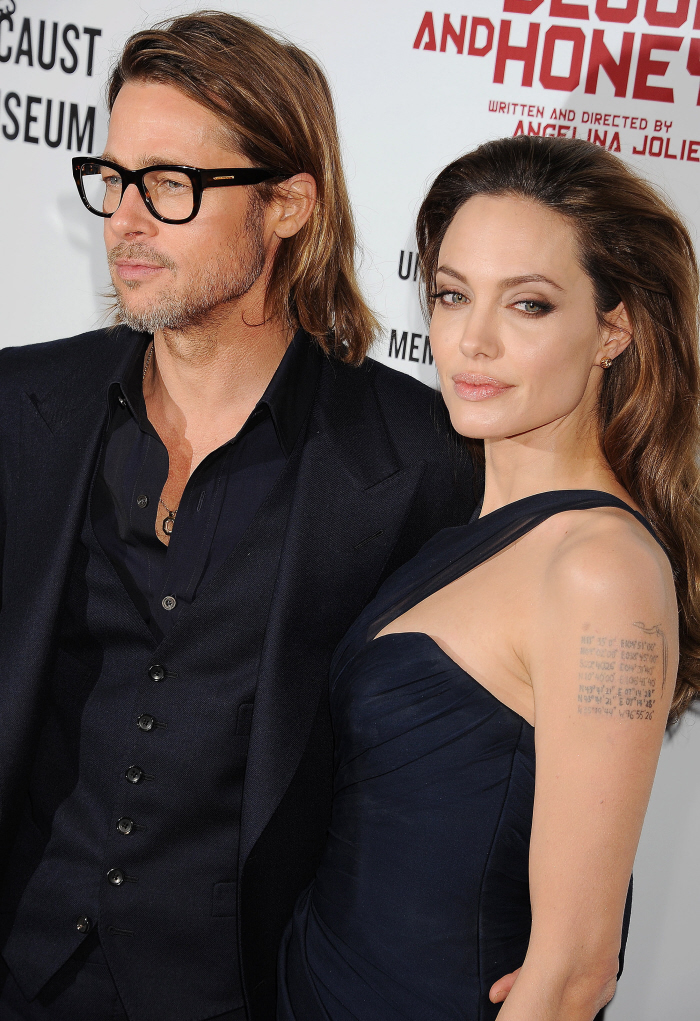 It's so sad, Angelina Week is over. Boo! Now we just have to content ourselves all of the photos from last week, plus tons of interviews which are still being released. On Friday, Angelina's longish USA Today interview came out, and I didn't get a chance to read it until the weekend. You can read the full thing here – she talks a lot about In the Land of Blood and Honey, of course, but she also throws in some personal details. Remember how In Touch Weekly's sources claimed that Angelina was seriously addicted… to online shopping? Well, Angelina claims that she can't even figure out Amazon. AMAZON! One of the easiest sites to navigate, honestly.
Angelina Jolie isn't the wild child she once was — and she's OK with that. Describing her younger self as "experimental, bold and a bit nutty," the now 36-year-old actress tells USA Today she was "absolutely self-destructive" early in her career.

"I think a lot of young people in this business lose their way. You don't know what is of value. You don't know where you are. And you know something's wrong, because it isn't life as it actually is," Jolie explains. "It's like living in some warped reality."

The actress — who shares six children with partner of six years Brad Pitt, 47 — finally settled down "once I started to learn about the world and I became grateful for everything that I certainly have. Since going through my first war zone, never have I woken up and not been simply grateful."

Once she adopted son Maddox in 2002, the In the Land of Blood and Honey director realized there was no going back. "I knew once I committed to Maddox, I would never be self-destructive again," Jolie says. "Now I have five more [kids], so I have to behave."

Given her multiple responsibilities as a mother, lover, actress, director and U.N. ambassador, Jolie has learned how to multitask over the years. "I always Christmas shop early in case we have to travel somewhere," she says.

"Brad and I were on Amazon.com for the first time a week ago. But we got lost. After an hour, we just shut it off," she tells USA Today. "My brain is too scattered and the wires go in different directions. I'll stick to catalogs."
[From Us Weekly]
"But we got lost. After an hour, we just shut it off…" Because Angelina Jolie is now your mom who asks you "What's up with all of this Facebooking?" Except that even my mother can navigate Amazon! So… Angelina and Brad just aren't good at technical stuff? Angelina has claimed that before, so I guess I'll believe her, but I thought more of Brad's skills. Turns out he sucks at technical stuff too.
Oh, and what catalogs are they ordering from? I want to know! I used to work the phones at a catalog company, and I would be floored if Angelina was actually calling up and giving item numbers and checking on availability. What if you were the one who had to tell Angelina that you no longer had the Empress's hoodie in pink?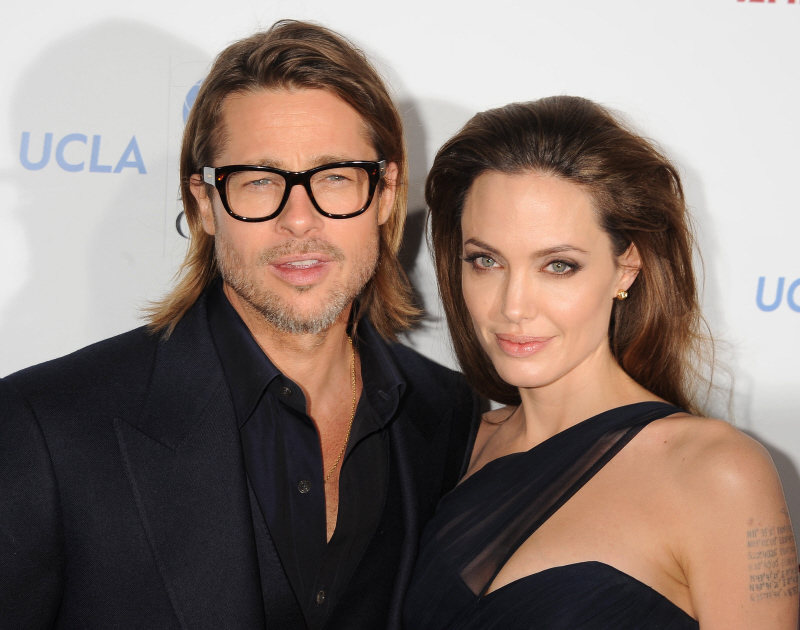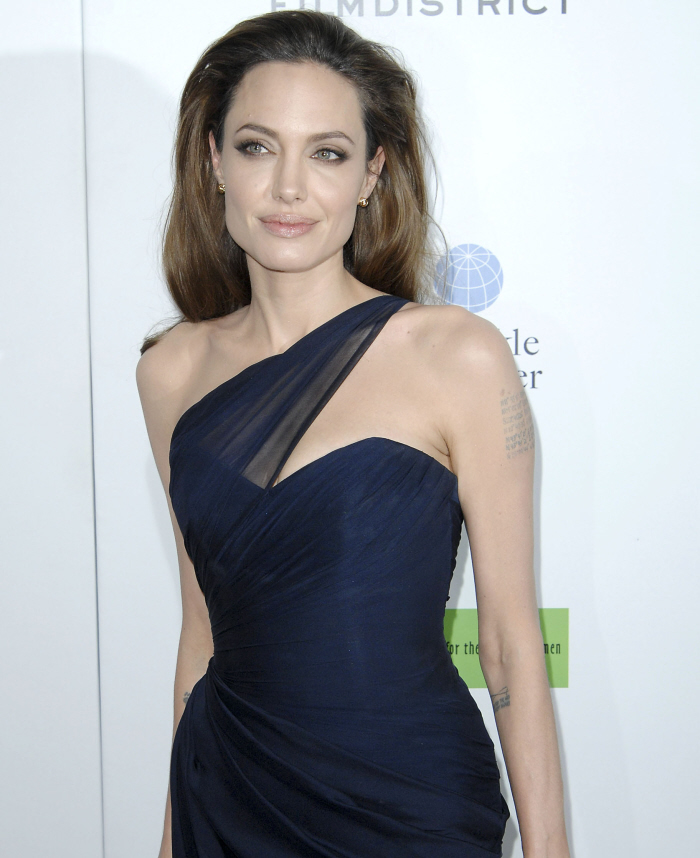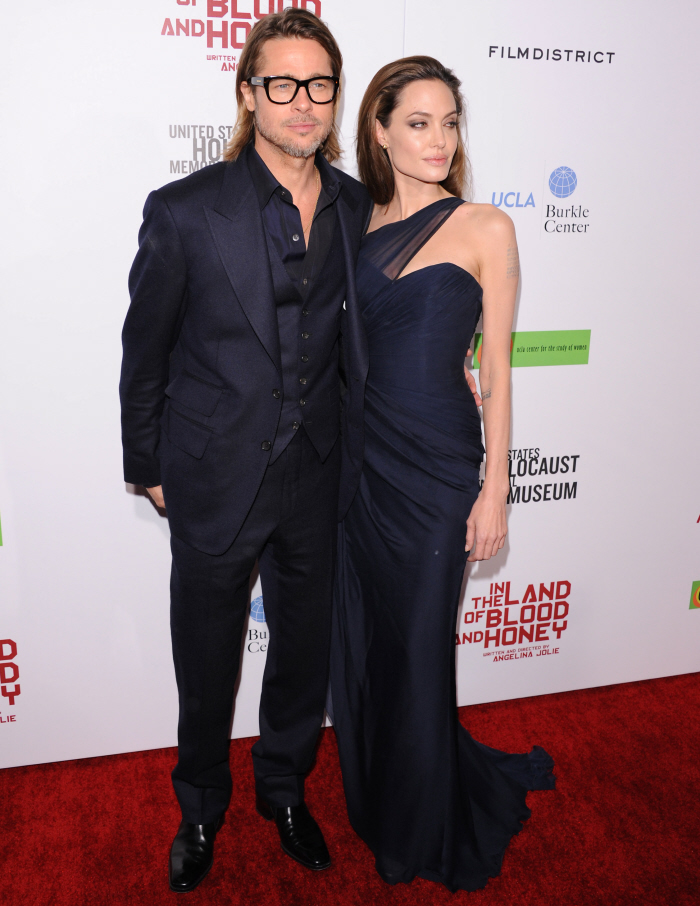 Photos courtesy of WENN.

Posted in
Angelina Jolie
,
Brad Pitt
,
Shopping