Sarah Jessica Parker in Giles Deacon at the Met Gala: awesome, ridiculous?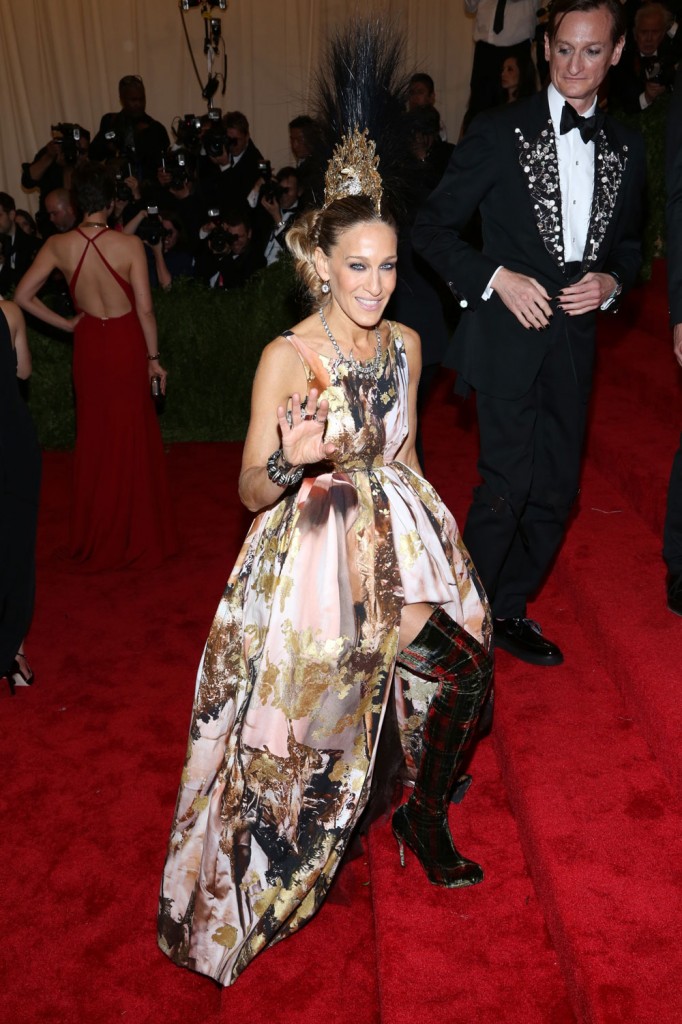 Sarah Jessica Parker was one of the decked out guests at last night's Met Costume Institute Gala, the theme of which was "Punk from chaos to couture." It was all about how the punk movement had influenced fashion, and few designers really captured that, in my opinion. In the livestream from the red carpet on Vogue.com (which you can watch there, it's still available, also the Fug Girls liveblogged it!), they interspersed the interviews with pre-taped segments with designers like Ricardo Tisci of Givenchy. The designers kept saying "pink is the color of punk," which sounded ridiculous to me. Isn't black the color of punk? It sounded like an excuse to create the same old gowns, although there were notable exceptions.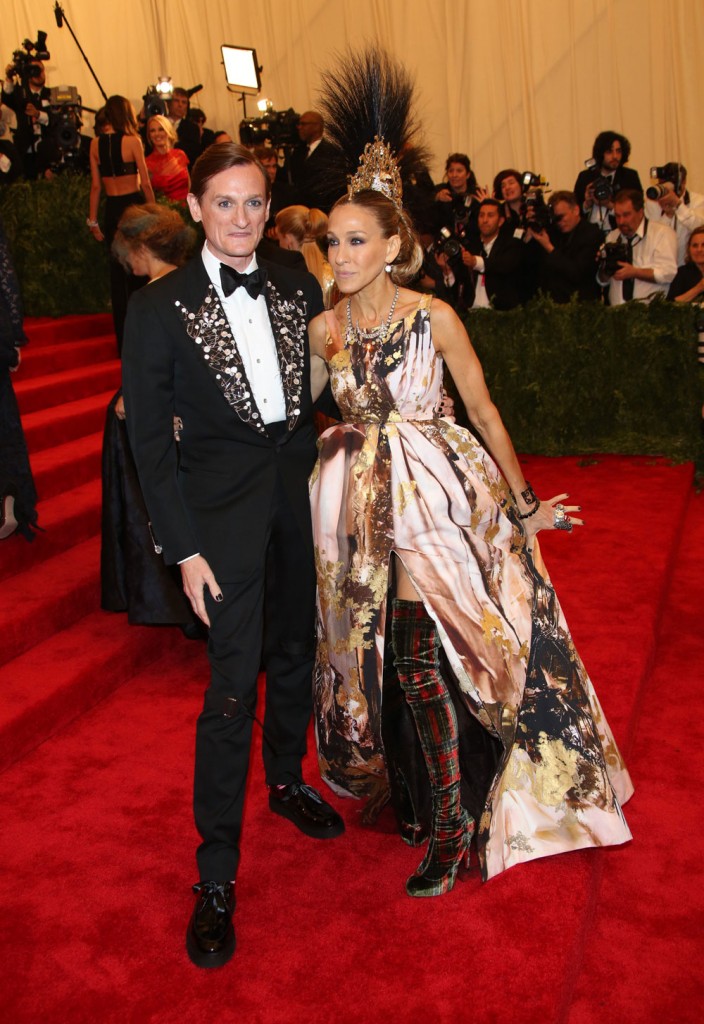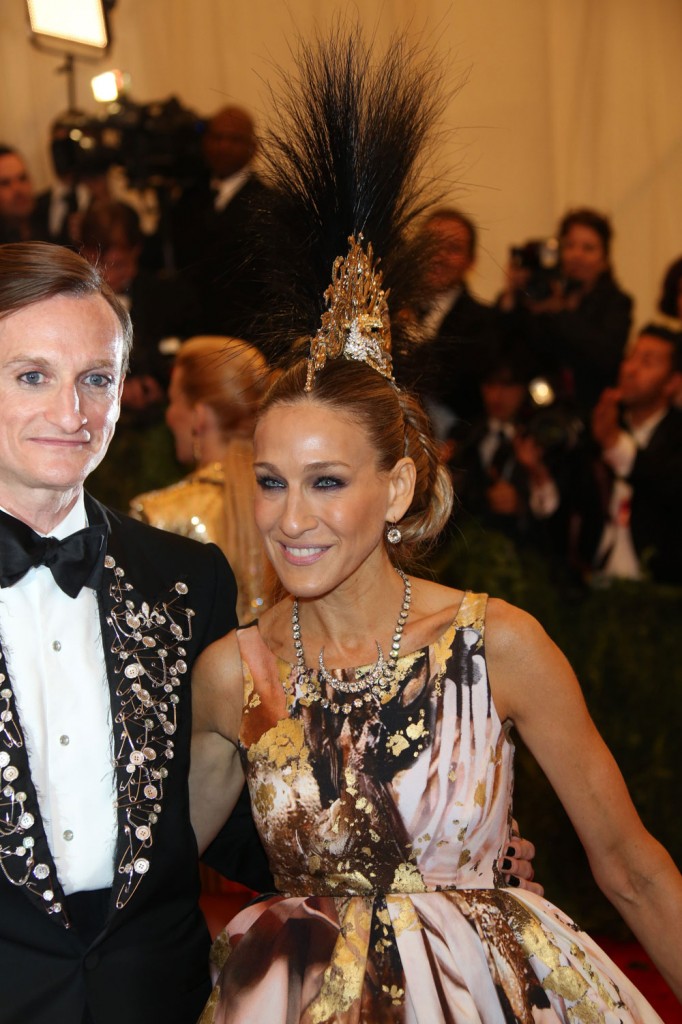 Out of all of last night's ladies, I give Sarah Jessica Parker props for really trying to work it, for trying to capture both high fashion and punk in her look. She was in an abstract print Giles Deacon dress paired with custom-made Louboutin velvet plaid shoes and a custom Phillip Treacy headdress. Some may say she looked ridiculous, but given the theme of the night she nailed it. She also looked like she was having a lotof fun. Her date was Hamish Bowles, the International editor of Vogue.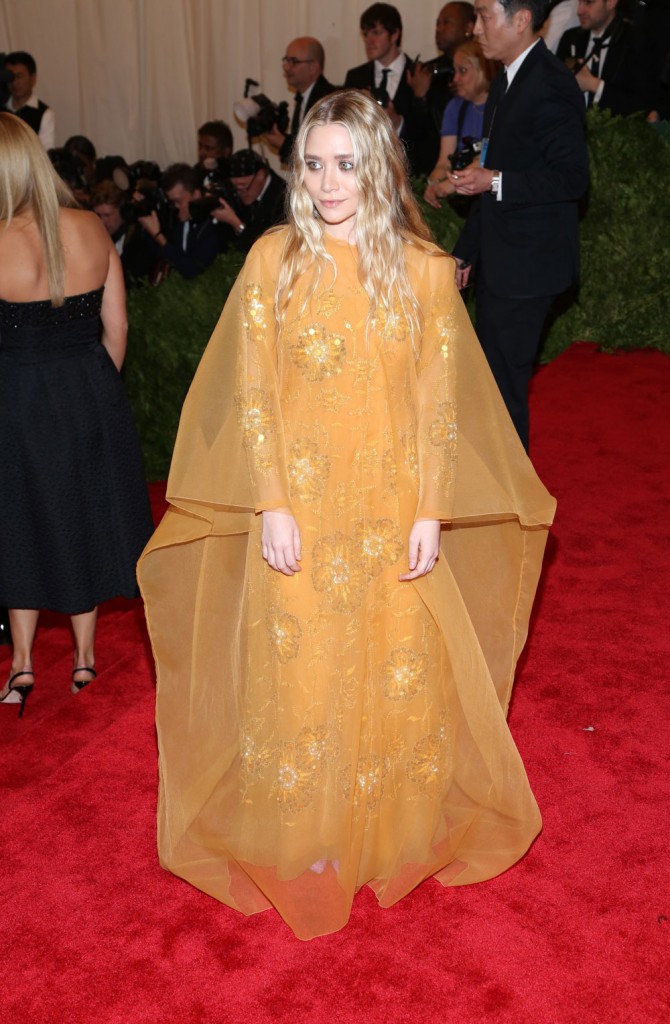 In contrast, here's Ashley Olsen looking like a yellow ghost in vintage Dior. This is not punk, this is just some bizarre fairy dream. How does this dress even translate to the theme? (We don't have pics of Mary-Kate, you can see her equally baffling look here.)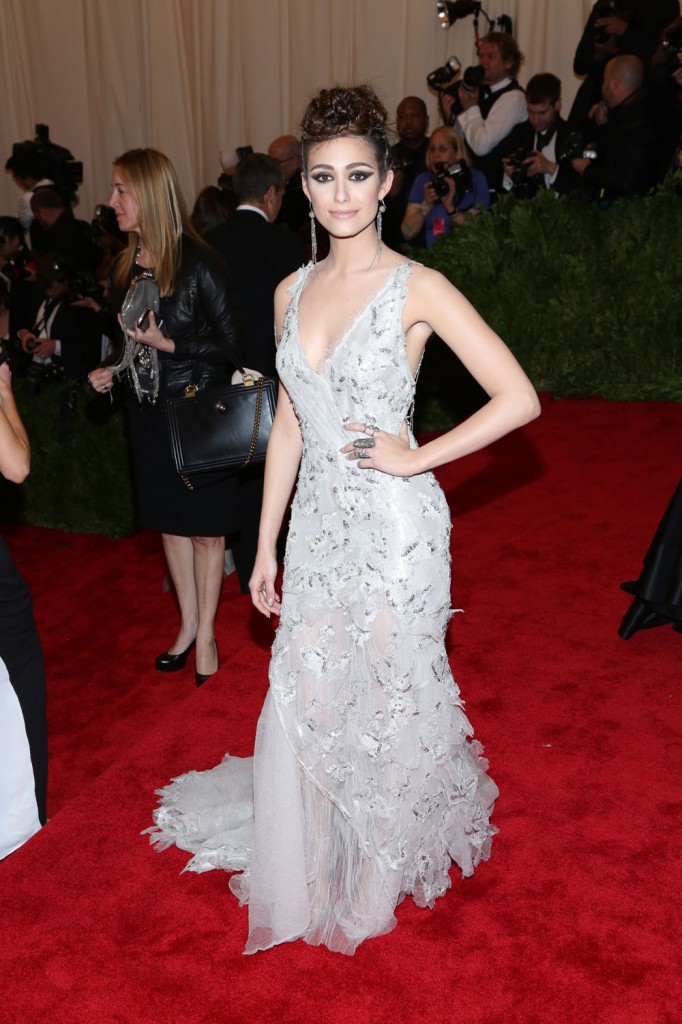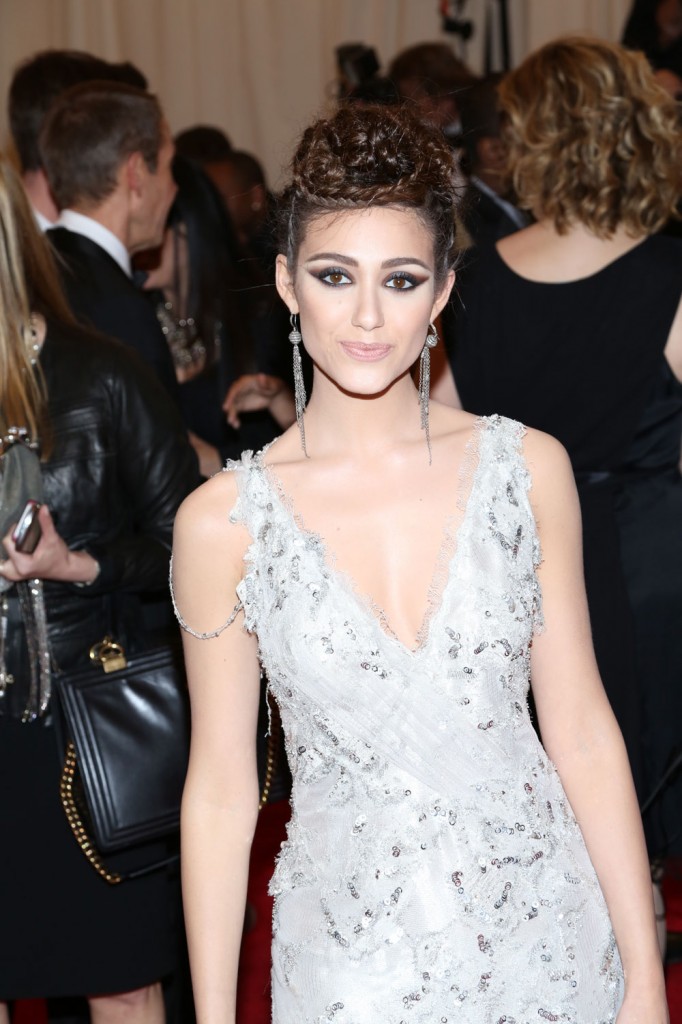 Emmy Rossum was in Donna Karan Atelier. This is a lovely princess dress which would be stunning at a big red carpet event, but again it's not "punk" per se. Maybe they tried to capture that with her updo and heavy makeup. It's kind of a miss for this event, but for anything else it would be lovely.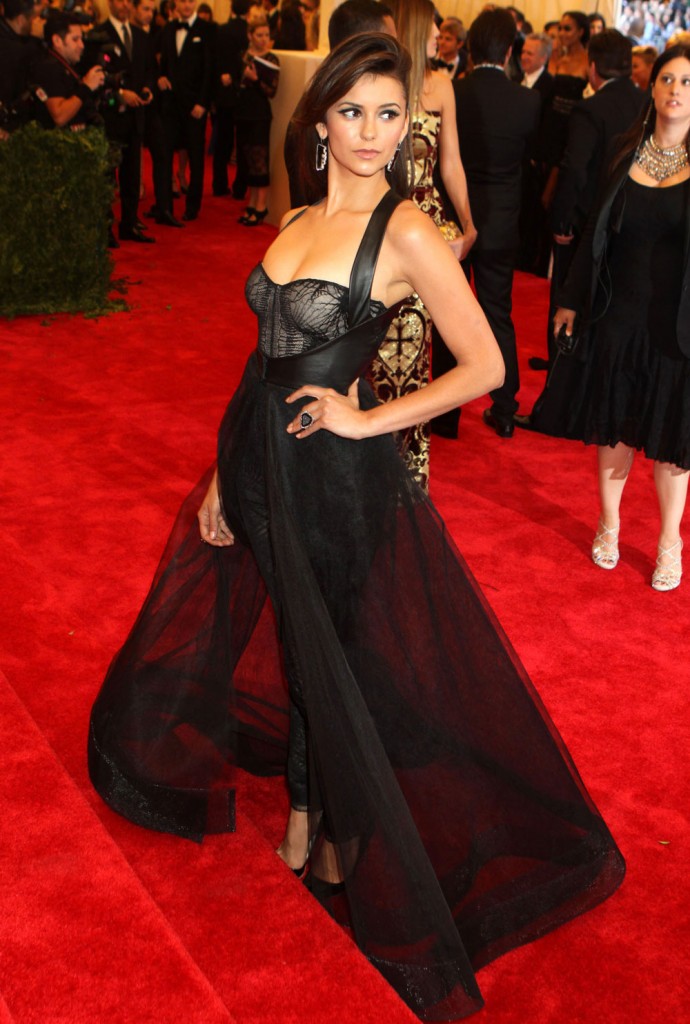 Nina Dobrev wore this kind of amazing Monique Lhuillier black lace bustier pantsuit with a tulle skirt and leather underbra. The outfit was very spot-on for the event, and I would have liked to see her punk it up a little with some daring shoes and more risky hair and makeup. It's a little too "pretty" but still one of my favorites.
Photo credit: WENN.com and FameFlynet
Posted in
Ashley Olsen
,
Emmy Rossum
,
Fashion
,
Met Gala
,
Nina Dobrev
,
Sarah Jessica Parker