Janice Dickinson on her plastic surgery: 'I don't think my appearance has changed'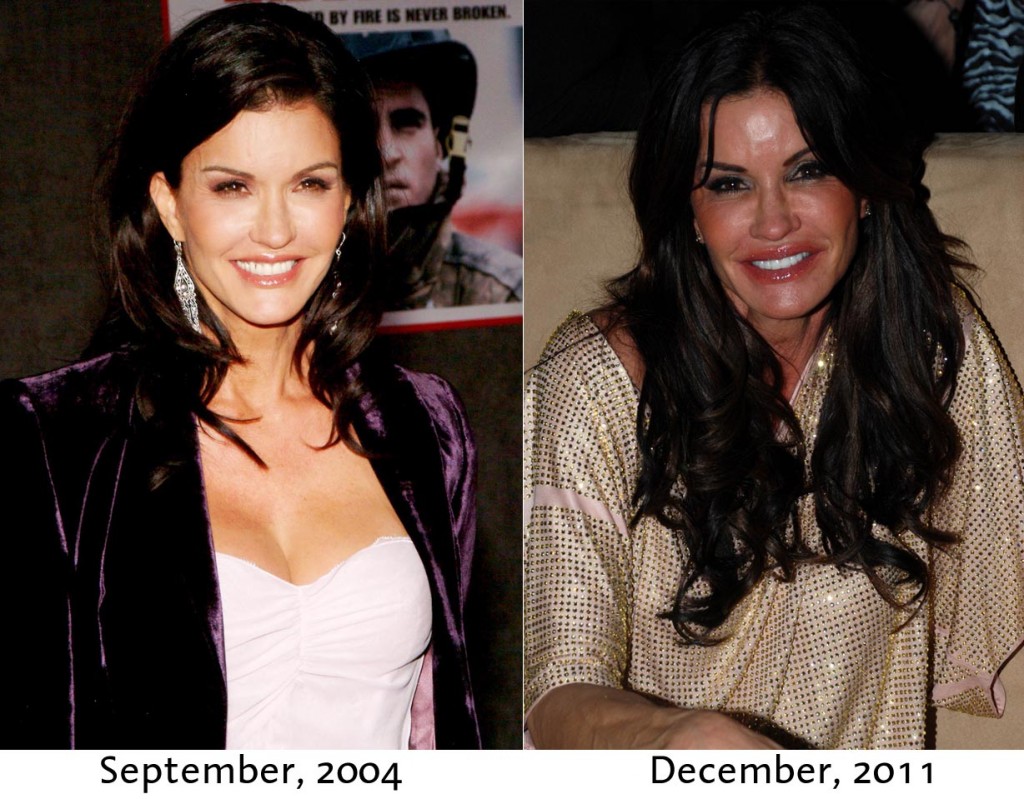 Check out the photo above. That's the worlds first (self-declared) supermodel Janice Dickinson, 58, in 2004, just eight years ago on the left. A lot can happen in that time but note how gorgeous she was. She had already been toxing and tweaking at that point but she hadn't had a facelift, she hadn't had lip injections (which she denies, but come on she has novelty lips) and she had some natural lines around her eyes. She was so pretty at 50 years old. A year later, in 2005, she was on The Surreal Life looking like a different, plastic person. I know because I watched that first season and I remember how unnatural she looked. It's only gotten worse, but somehow Janice thinks she looks the same and is insisting that those lips are all hers. I guess that explains how this happened. She's got an unhealthy dose of delusion going on. Oh and that extends to her finances. She declared bankruptcy, but its not her fault, it's due to the banks and the plastic surgeons who didn't comp their services. In Touch has a new interview with her and it's kind of funny/sad.
What was the first plastic surgery you ever had?
I had my boobs done when I was 32. Back in the Jurassic era!

What have you had done since?
Why is this all people care about? I had a tummy tuck and face-lift – and so has every other woman in Hollywood! Sue me.

What about Botox and fillers?
I do Botox and Restylane. I don't get anything in my cheeks, though. I have perfect bone structure. And my lips are mine.

Fair enough! How much do you think you've spent on surgery to date?
I don't remember – all my ex husbands paid for them!

Do you ever feel you've gone too far?
I don't think my appearance has changed. I just think my face has matured. Do Halle or Julia or Meryl still look the same? No!

How will you afford it now that you've declared bankruptcy?
I haven't the slightest idea.

What happened? How did you lose all your money?
I, like many Americans, went bankrupt because of the economy – the banks! And because press-whore doctors offered to give me Botox and fix my teeth for free and then slapped with me with bills.
[From In Touch, print edition]
Oh no she did not compare herself to Meryl Streep! On one hand she says her ex-husbands paid for all her plastic surgery, but then she turns around and claims that she's broke because of the bills. Seriously, how much can new teeth and Botox cost? It can't be more than six figures, and she was thought to be worth $14 million over her career. Somehow all that is gone? I can't imagine how that happens, or how people end up getting so much work done and thinking they look the same. But good for her for keeping a healthy attitude about it, as out of touch as it may sound. She definitely doesn't have self esteem issues.
Oh and Janice is engaged and claims that she's going to have a wedding "on a big TV network, but it's a secret so I can't talk about it." I think that statement has just as much veracity as everything else she's said in this interview.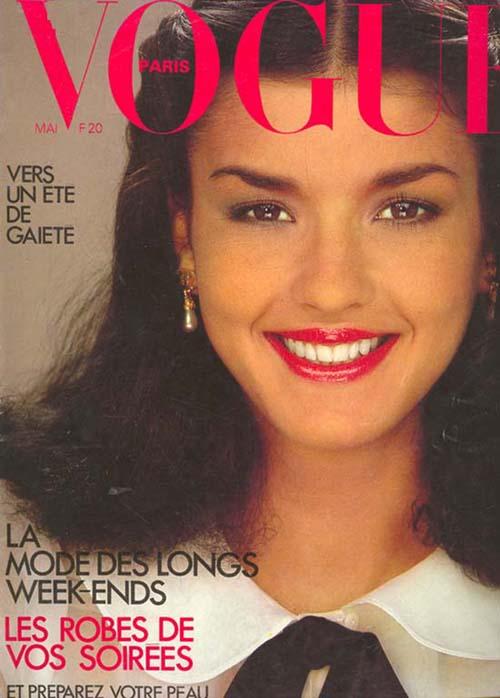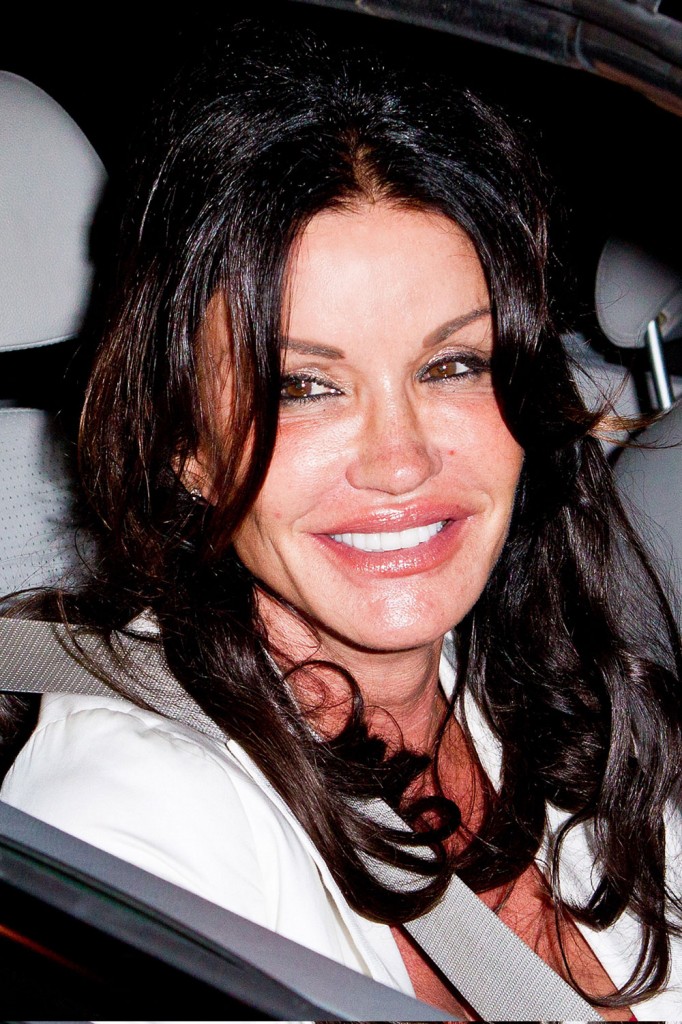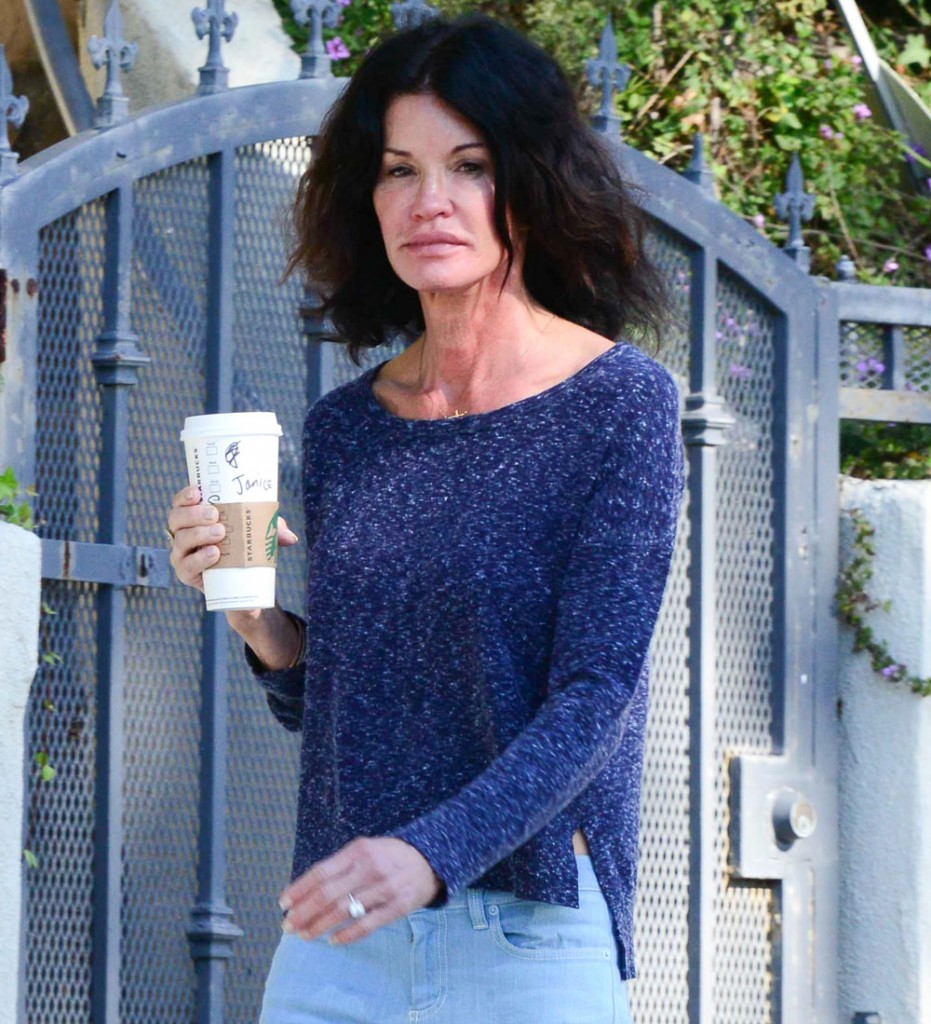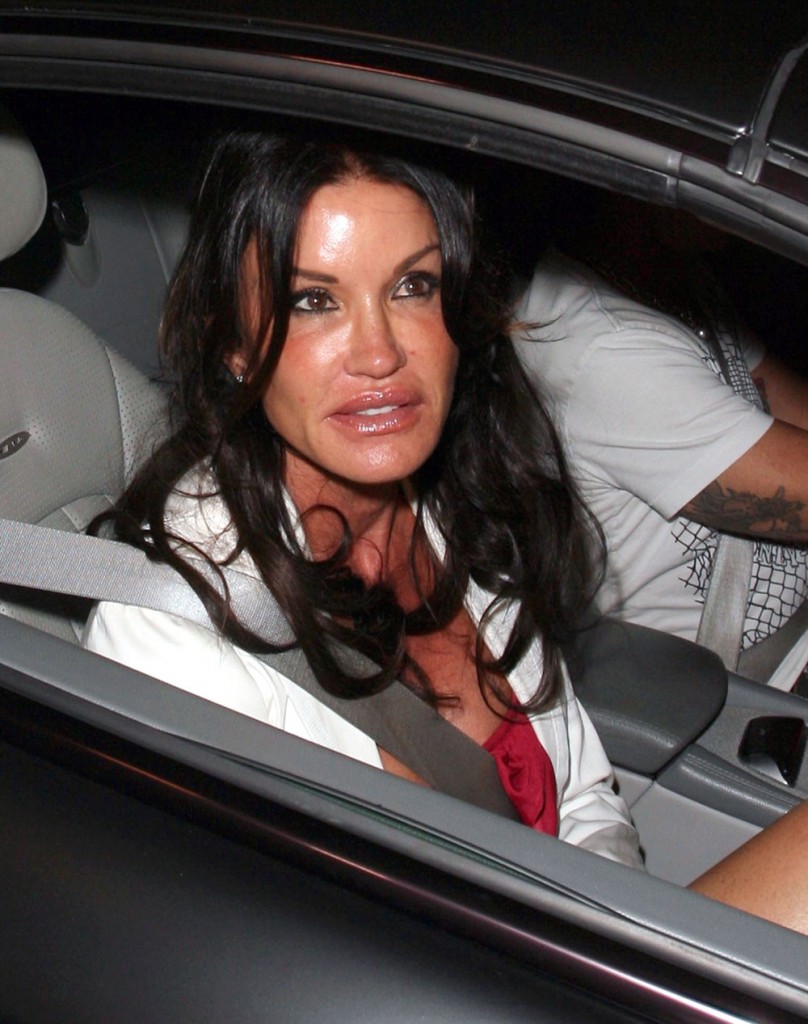 Photo credit: WENN.com, PRPhotos and FameFlynet
Posted in
Bankrupt
,
Janice Dickinson
,
Photos
,
Plastic Surgery