Bethenny Frankel's ex is going to court to impose a gag order on her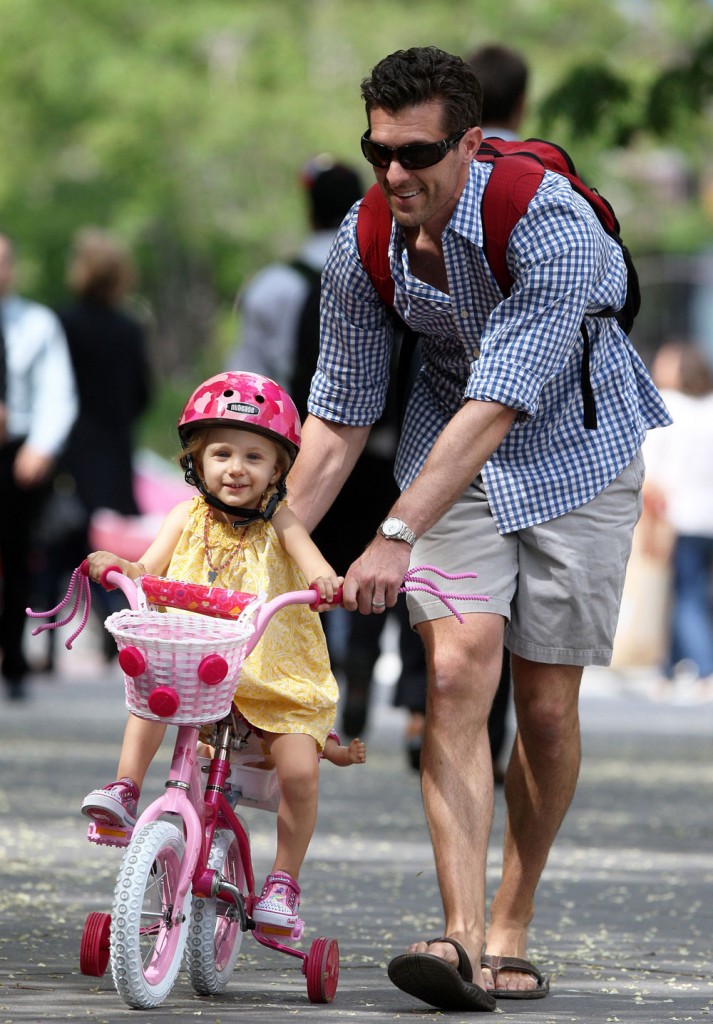 The last time we reported on Bethenny Frankel she was claiming she'd made the wrong choice in marrying her now estranged husband, Jason Hoppy, and should have trusted her instincts, basically. Bethenny added that she did have her daughter by Jason, but it sounded like she was backtracking. She also admitted that she was still sharing an apartment with Jason while they were going through a contentious divorce, and she claimed that he made her feel like a bad person while they were married. Oh and she also called divorce "the most difficult thing you can go through in your life" and complained that her divorce hadn't been amicable like she was expecting.
So is it any surprise that Jason, who hasn't talked to the press at all as far as I can tell, is going to court to try and keep Bethenny from talking any more crap about him? Radar has the story claiming Jason is trying to get a gag order that enforces the privacy clause in their prenup:
The latest missive in the War of the Roses split comes after Frankel gave an interview to People in which she revealed the marriage was "a mistake," and the divorce was making her "miserable."

Jason, 41, "has had enough and asked his lawyers to go to court asking the judge to impose a gag order on the entire divorce proceedings. He doesn't want Bethenny discussing the divorce in the media. There are specific clauses in their prenuptial agreement that prohibit either party from talking about their relationship in the press. Jason wants Bethenny to just zip it when it comes to the divorce," a source told RadarOnline.com exclusively.

As we previously reported, the former Real Housewife of New York star revealed that her marriage to Jason was a mistake, and that she regrets ever getting married in the first place.

"In my marriage, I made a mistake. It is what it is," she said. "I made the wrong choice. But I do have my daughter, who is so beautiful and amazing in every way."

Bethenny said that she was devastated when her marriage to Jason turned sour, and she hit a dark and low point with self- reflection.

"All the things that I've tried to resolve in therapy and get past from my childhood reared their ugly head in my marriage. My marriage made me feel like I was a bad person, like I was damaged, I was dysfunctional, I was never going to be happy," Bethenny said.

"But I don't believe that to be true. Yet there I was in a relationship that made me feel that way."

Multiple sources tell us that the "Bethenny will fight any gag order. She wants to be the victim, and she can't do that if she can't talk!"
Bethenny needs to keep talking about Jason so that she gets press. This is how she makes a living, by making people interested in her train wreck of a personal life. So Jason is talking about Bethenny to Radar, but he's doing it off the record, which is smart. This reminds me of how Gabriel Aubry attempted to handle his custody battle with Halle Berry, and was ultimately triumphant.
I have to mention some great quotes in an earlier story on Radar, in which they claimed that Jason was "taking the high road" and "refusing to publicly bash" Bethenny. They quote sources who say that Bethenny "is having a temper tantrum because Jason isn't giving in to her demands, and she wants him to give up custody of their daughter, and move out of their Tribeca loft. There is no way Jason would allow Bethenny to have full custody of Bryn without a dog fight in court. Jason gave their marriage 100% and was always very supportive of Bethenny. She is going to end up a bitter old lonely woman, just like her mother, whom she loathes and despises." Jason may not be publicly bashing Bethenny, but he sure doesn't mind doing it through a "source."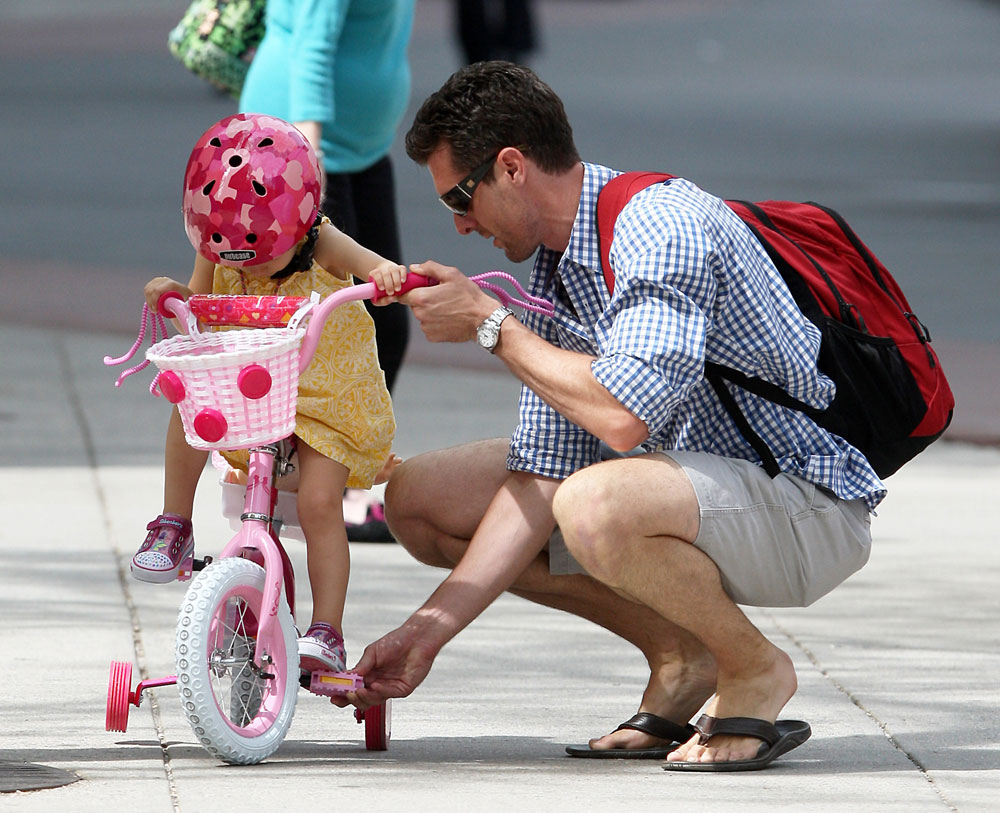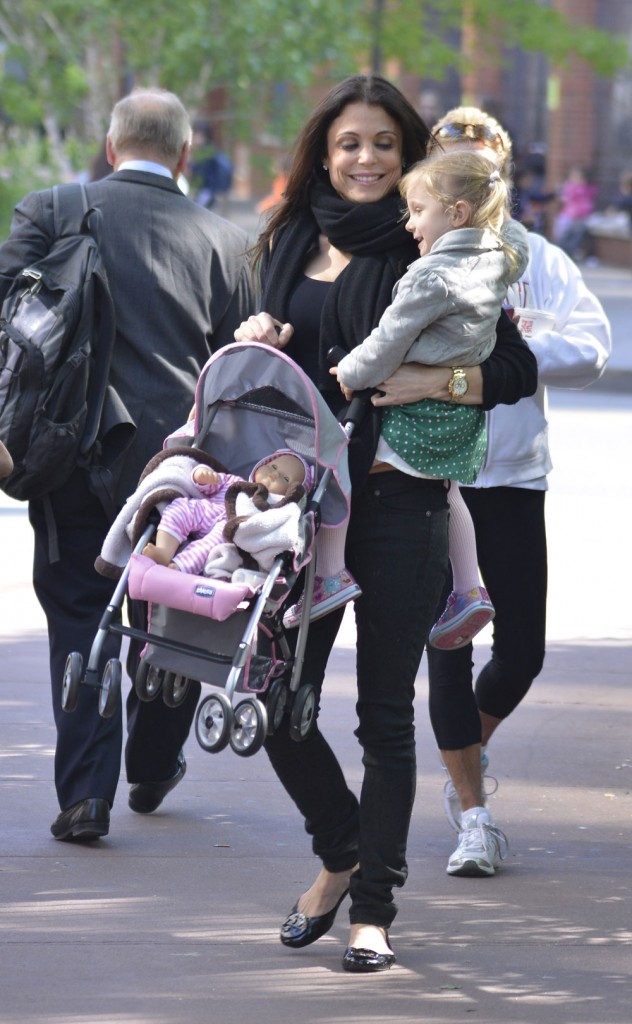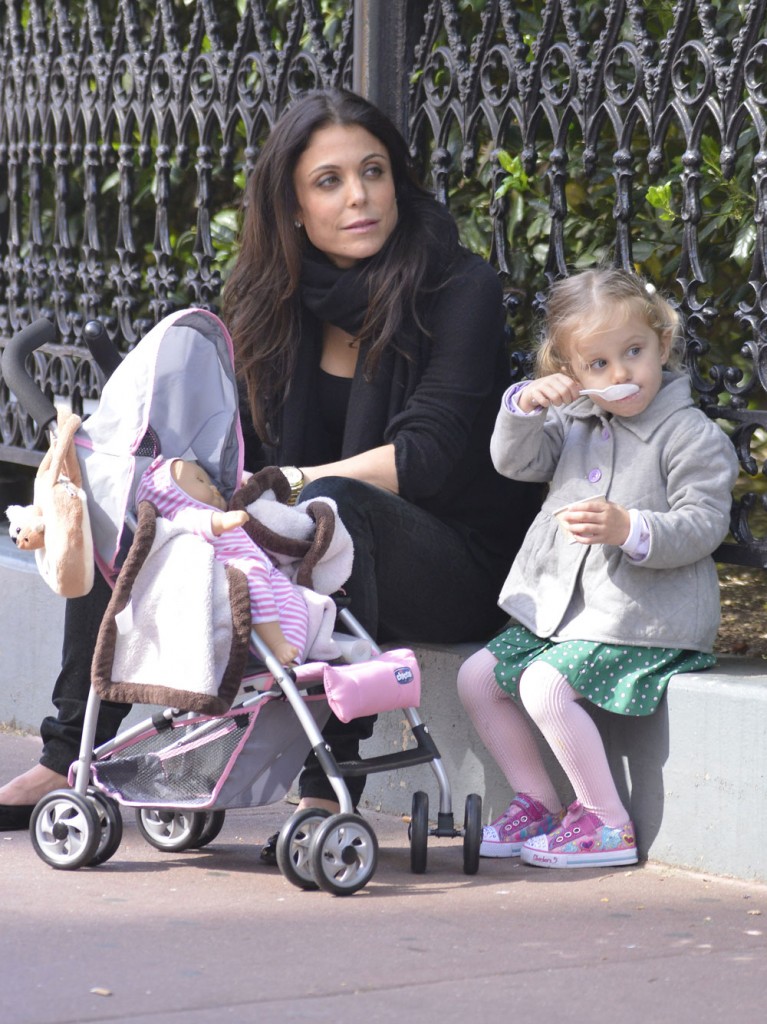 Jason and his daughter, Bryn, are shown out on 5-10. Note that he's still wearing his wedding ring. He's also shown outside of court on 4-19-13. Bethenny Frankel is shown on 5-11 and 5-15-13. Credit: WENN.com and FameFlynet
Posted in
Bethenny Frankel
,
Custody
,
Divorces
,
Jason Hoppy
,
Photos