Jay-Z isn't going to use the word "bitch" now that has a daughter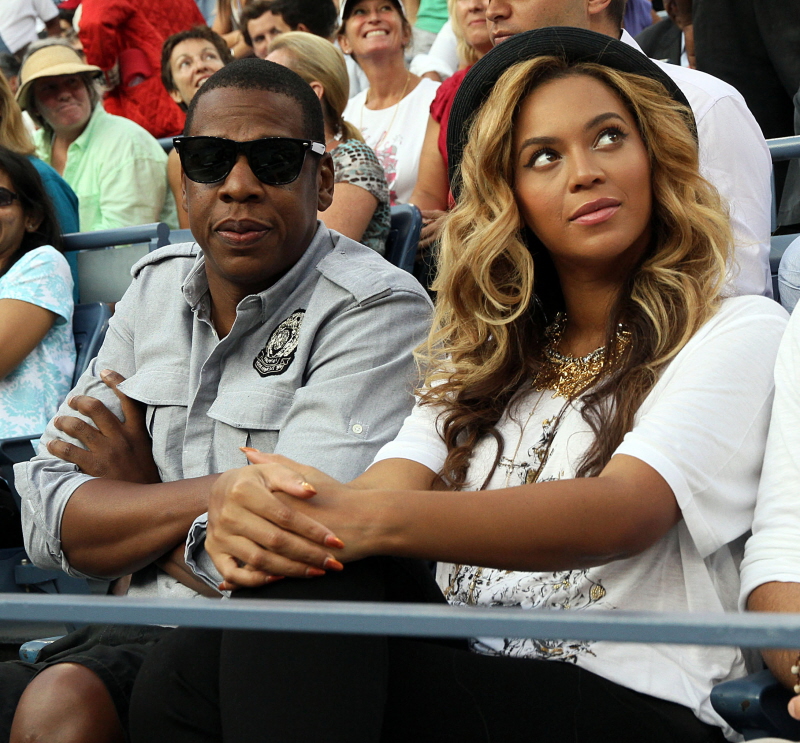 Personally, I like the word "bitch." I think most women feel the word has been reclaimed from "something derogatory men would say about women" to "something women say about themselves, a word that denotes fierceness and awesomeness." I'm a bitch. And you probably are too, especially since you're on a site called Celebitchy. Now, just because "bitch" has been "reclaimed" doesn't mean that the old, derogatory "bitch" name-calling still doesn't happen. Frequently. For example, rap lyrics are full of misogyny (and homophobia, and racism, and everything else). But from here on out, Jay-Z wants us to know that we are no longer bitches to him. Now that he has a daughter, he will never use the word "bitch." He wrote a poem about it. For real.
Jay-Z has vowed to drop the word "bitch" from his lyrics after the birth of his daughter Blue Ivy Carter.

The rapper, who celebrated the birth of his first child with wife Beyonce earlier this month, has released a poem dedicated to his daughter in which he promises never to drop the word "bitch" again.

In the poem, the rapper writes: "Before I got in the game, made a change, and got rich/I didn't think hard about using the word bitch/I rapped, I flipped it, I sold it, I lived it/Now with my daughter in this world I curse those that give it".

He also goes on to swear he will protect her and that the "degradation has passed". He writes: "No man will degrade her, or call her name. I'm so focused on your future, the degradation has passed. I wish you wealth, health and insight. Forever young you may pass. Blue Ivy Carter, my angel".

Blue Ivy Carter became the youngest person ever to be credited on the US Billboard chart last week.

Jay-Z released a new track earlier this week which is titled 'Glory' and is dedicated to his daughter. The track features her coos and cries, for which she is officially credited and entered the Billboard Chart at Number 74, the highest new entry on the chart this week.
[From NME]
It's interesting that it took the birth of his daughter to change Jay's bitch-calling ways and not his marriage to Beyonce. Married to Bey? Women are still bitches. Fathering a daughter? NO MORE BITCHES. Whatever, I don't really care. I'm too old to be prickled by insensitive rap lyrics, so it doesn't make any difference to me. Of course, I'm currently on a mission to reclaim the C-bomb. I'm totally a C-bomb too.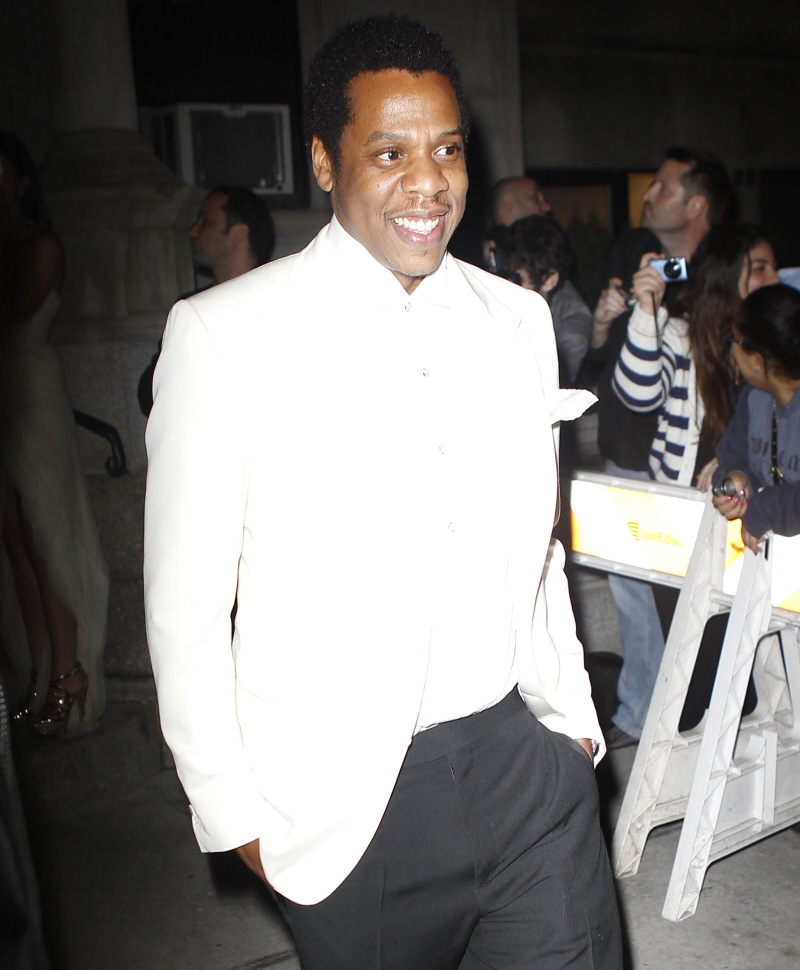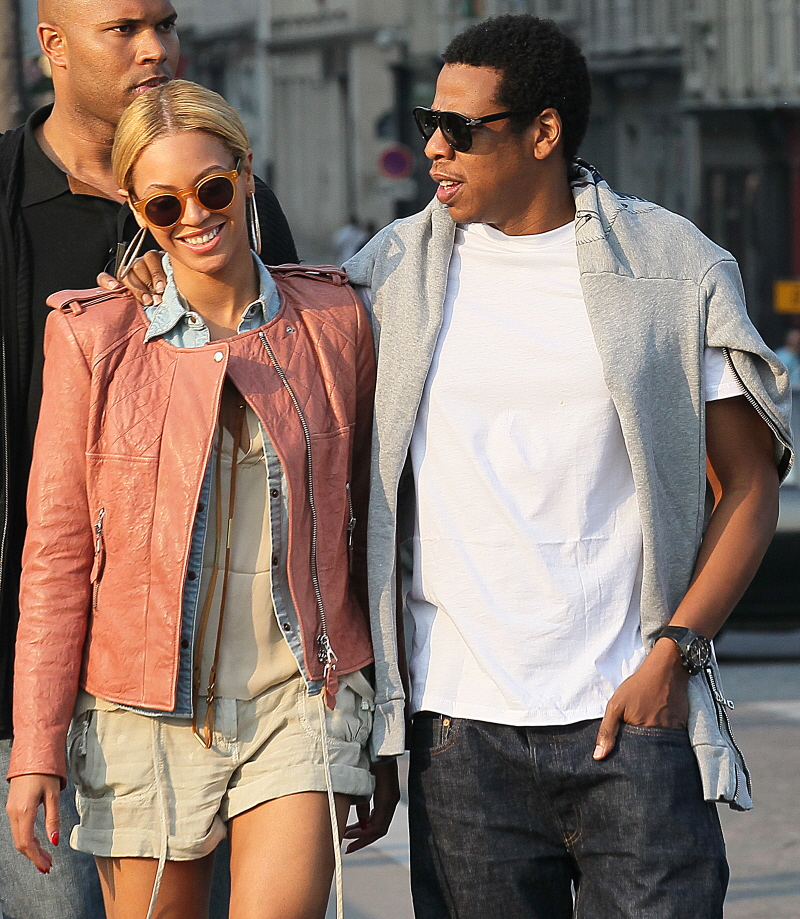 Photos courtesy of Fame.

Posted in
Beyonce
,
Jay-Z