Sean Penn disrespects 'Tree of Life' & Terrence Malick: is it just sour grapes?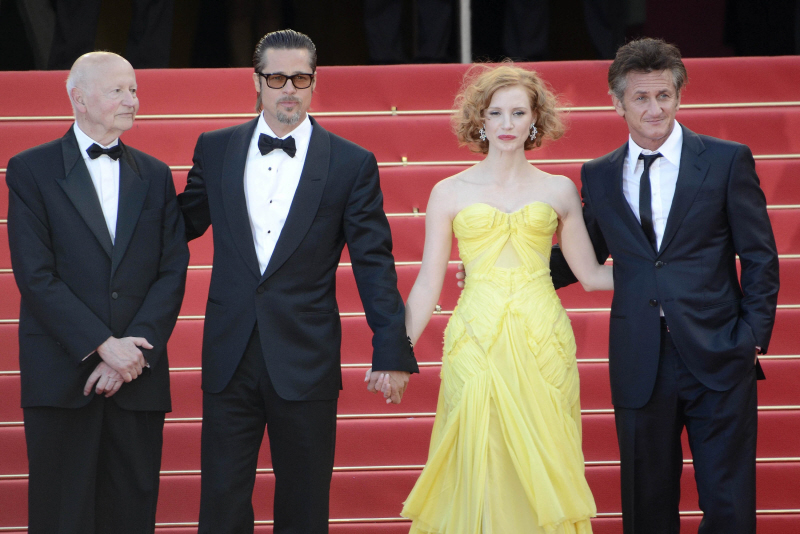 Before Terrence Malick's Tree of Life premiered at the Cannes Film Festival this year, there were many, many Hollywood people who were already claiming that it was a shoo-in for all of the big award nominations, just for the sheer fact that it was Malick film, starring Brad Pitt and Sean Penn. What could go wrong? Well, some critics hated the film (even booing it at Cannes), and some people held on to their "Masterpiece!" claims once they had seen the film. I still haven't seen it, by the way. And I probably won't for a while, just because it sounds like Malick was very self-indulgent and precious as a director, and I have issues with that kind of masturbatory "genius". Anyway, Sean Penn has a new interview where he too criticized the film, but Hollywood insiders say it's just sour grapes because Malick edited Sean's part so much:
Film insiders are saying that Sean Penn's criticism of director Terrence Malick's "Tree of Life" is sour grapes over his role in the mystical movie being chopped.

France's Le Figaro quoted the star as saying, "I didn't at all find on the screen the emotion of the script, which is the most magnificent one that I've ever read … Frankly, I'm still trying to figure out what I'm doing there and what I was supposed to add … Terry himself never managed to explain it to me clearly."

But sources tell us Penn's role was much larger in the script than what ended up on-screen. And critics noted that Penn's part, which bookends the picture, is the smallest of the core actors', including Brad Pitt and Jessica Chastain.

Last winter, blogs buzzed that Penn would be an Oscar shoo-in as Best Actor. Now he's left out of that conversation. Penn worked with Malick before in "The Thin Red Line."

"You know what you're signing up for," said a source.

Adrien Brody's role in "Red Line" was reduced to two lines, and Martin Sheen, Gary Oldman, Bill Pullman, Jason Patric, Lukas Haas, Viggo Mortensen and Mickey Rourke were cut out entirely. Malick's rep declined to comment. Penn's rep didn't get back to us.
[From Page Six]
I don't know if I can take anybody's side in this case. Should I really slam Sean for offering a mild criticism (for HIM) when it's obvious to many people that the film does have some issues, and that it's not for everyone? The worst I can say about Sean is that he should stand up for his own work and not sh-t on a director he chose to work with AGAIN, knowing how it could turn out. Also, I suppose it is petty when Sean is probably peeved that his part was cut and no one is mentioning his name for awards anymore, while Brad's part wasn't cut that much, and Brad is still being discussed for awards. Still, I think Malick probably deserves more criticism than he's gotten – people are walking on eggshells around Malick because everyone thinks he's a "genius".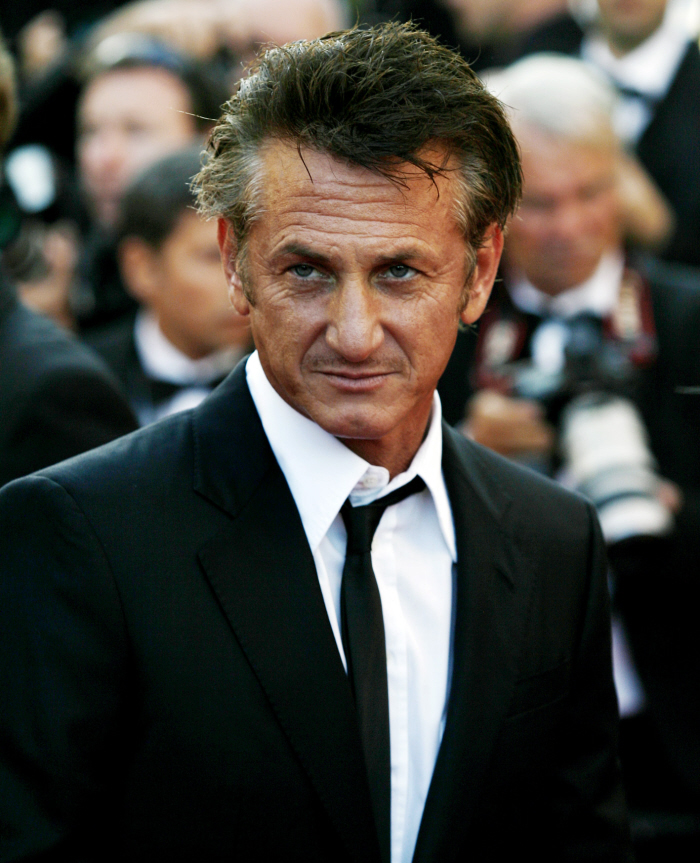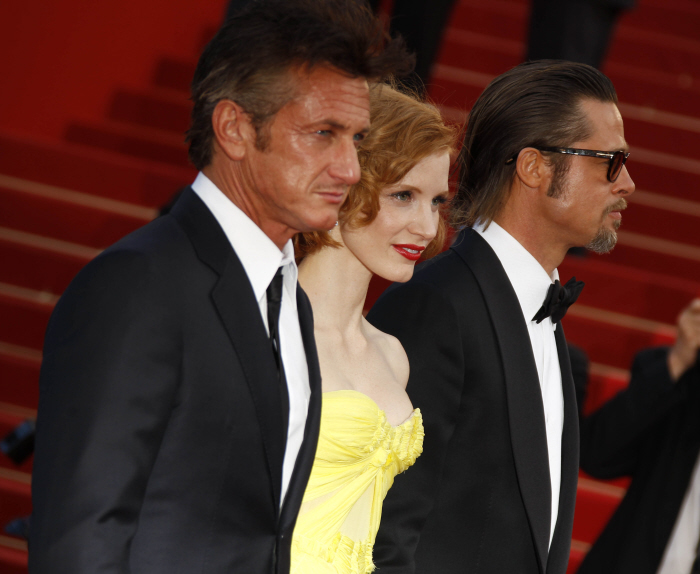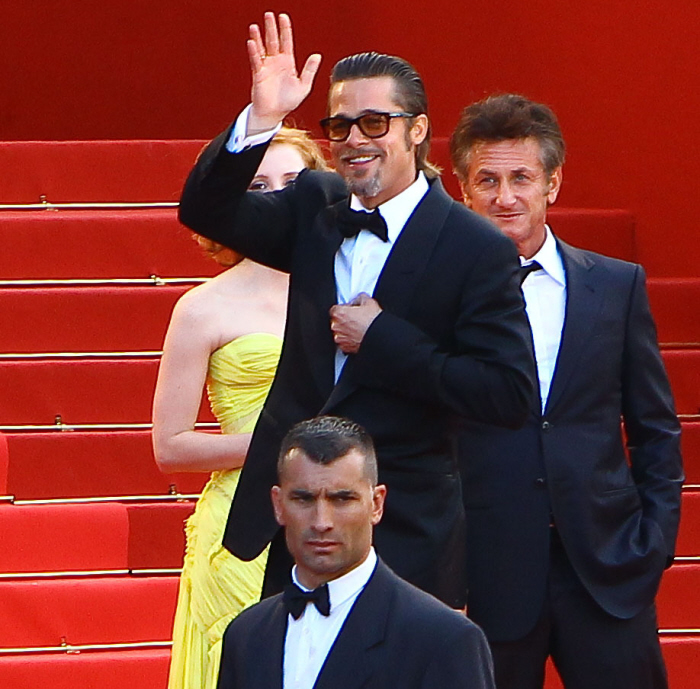 Photos courtesy of WENN.

Posted in
Brad Pitt
,
Sean Penn