Kirsten Dunst becomes a German citizen, wants to move to Berlin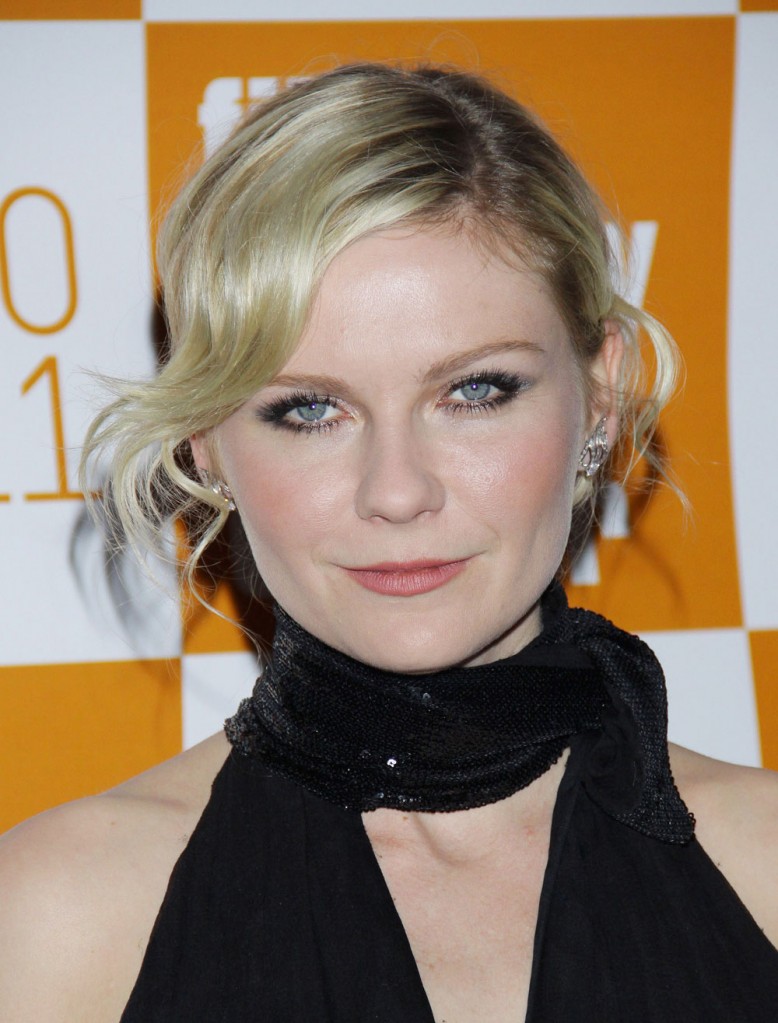 I realize that a lot of you will be like "meh," with this story. Since I lived in Berlin for about four and a half years, I wanted to report on it. Apparently Kirsten Dunst recently became a German citizen. That was probably quite simple for her, because her dad is German and she can show that she has the means to support herself. She admits she can't really speak the language and that's one of the requirements for people without German parents who want to get naturalized. Kirsten is really excited about it, and she told People that she thinks Berlin is awesome and that she wants to move there.
The actress, 29, shares her German roots with the German tabloid B.Z., revealing that she now has German citizenship – in addition to her U.S. citizenship.

"I'm now a real international lady," she says,"one who can film in Europe without a problem."

Dunst's dream? "It would be the greatest joy for me to act in a German film," she says.

Dunst, who stars in Melancholia, the new film by Danish director Lars von Trier, added that she even speaks German – though "at a child's level." (Her father is German and her mother Swedish.)

She also says she frequently visits her relatives in Hamburg but enjoys an even larger city.

"I would prefer to buy an apartment in Berlin," she says. "It's such a young city, and right now so much is happening in Berlin."
[From People]
Berlin is cool and there's plenty to do. I really enjoy it there. Honestly my favorite part is that I can drive around the whole city and find parking without a problem. There are so many different neighborhoods and of course there's great public transportation, but I love that I can drive anywhere and not worry about it.
To me though, once you move someplace, anyplace, it stops being awesome. Like it just becomes where you live and you always find things that you miss from back home. I tell people I lived in Switzerland for a couple years and they're like "wow," but I just say it's not as great as you think. I don't find bragging rights in it. Even if you absolutely love going to a tropical island, like that's your idea of paradise, if you ever move there you will notice that there are trade offs. Now that I've moved back to the states, I find that there are a lot of things I miss about Germany, though. There really is no Shangri-La, unless you are on vacation somewhere. (Or are one of those people who is psyched about life every day. That's not really me.)
Getting back to Kirsten, though, she seems like she's doing great. She went through a rough patch about three years ago with rehab, drinking issues and depression but she's been looking pulled together lately and she sounds happy. A move to Berlin might be great for her and for her career. There's a huge film industry in that area and I'm sure plenty of directors would be glad to have her. Plus it's not like she's me and can't afford to travel whenever she gets bored. She'll stay in Berlin when she feels like it, drink a lot of great beer, and go back to the states when she misses it. The lucky bitch.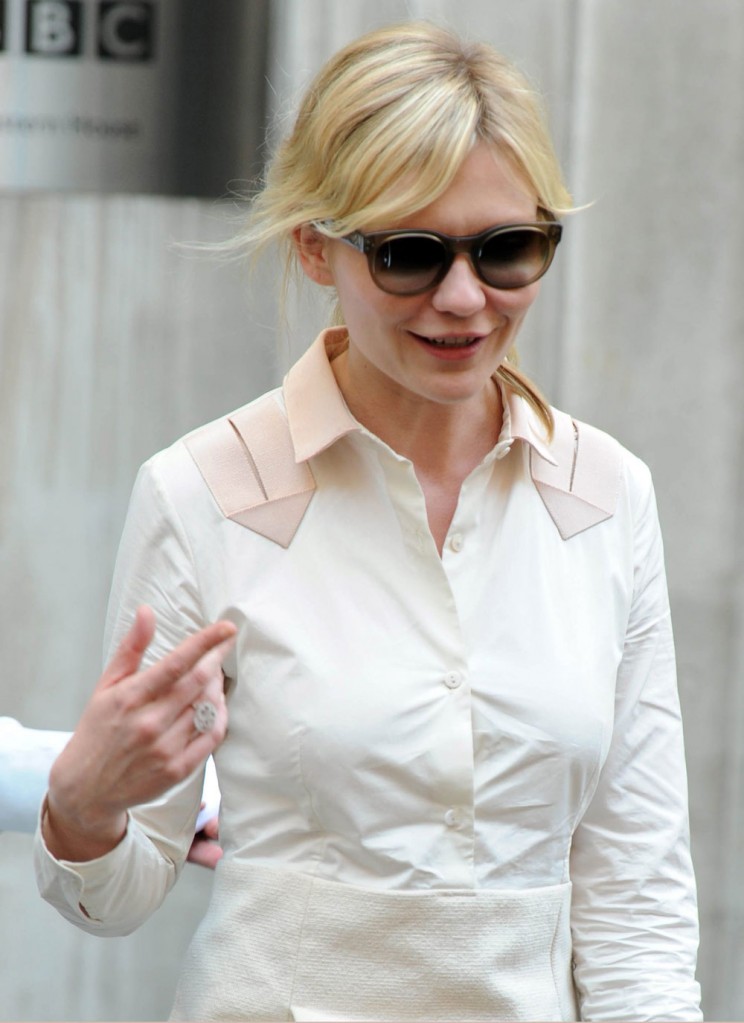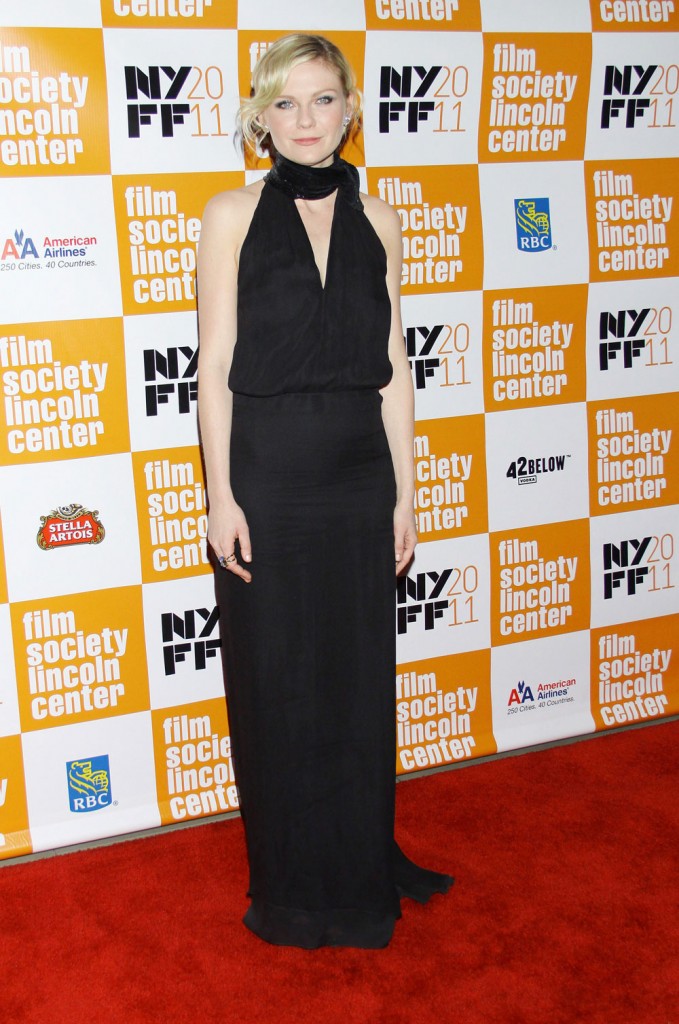 Kirsten is shown on 10/3 in New York and 9/29 and 9/28 (drunk pics) in London. Credit: Fame
Posted in
Careers
,
Kirsten Dunst
,
Photos