Jennifer Lopez in gold Zuhair Murad at the Billboard Awards: tacky or sexy?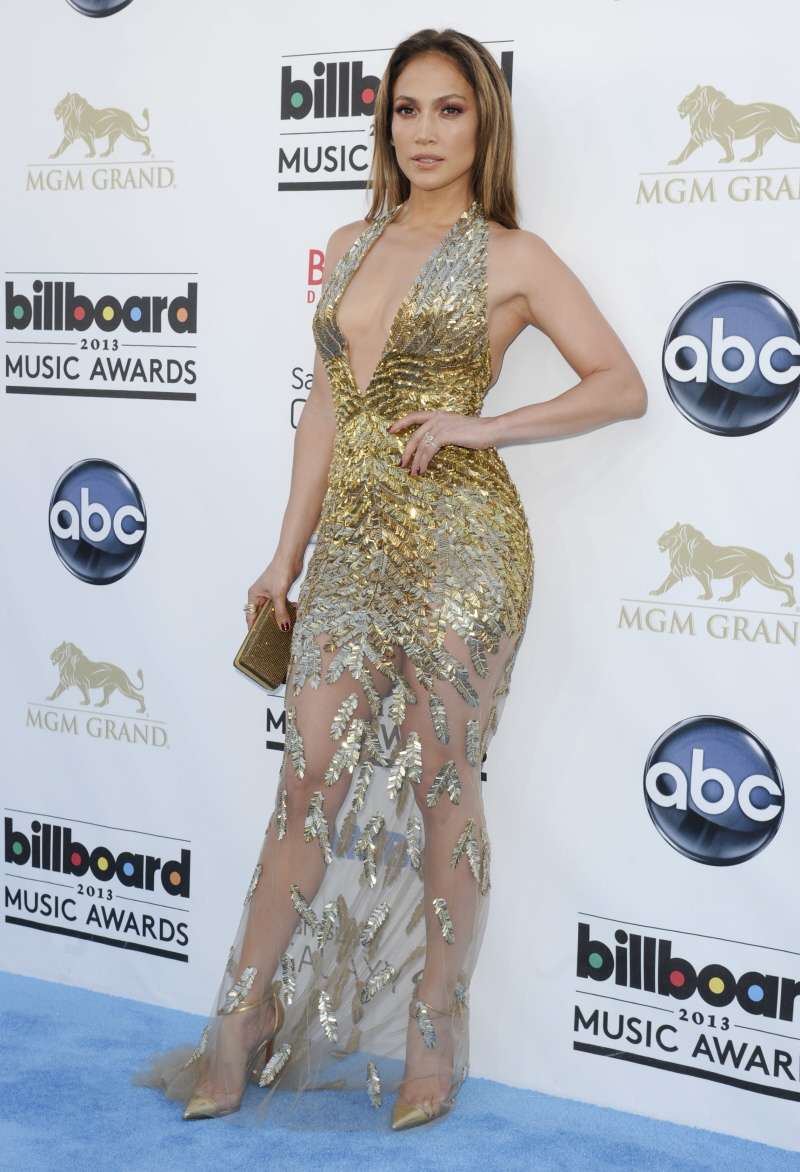 Jennifer Lopez and Casper Smart came out for the Billboard Music Awards. She performed with Pitbull they did their new song, which… have you heard it? It sucks. Much like Gwyneth Paltrow and Jennifer Aniston, Jennifer is totally stuck at the height of her fame circa 2000-01. That's how she dresses too – check out this Zuhair Murad Couture gown. I only saw the top part and I was like, "Oh, this is going to be surprisingly good." But it's not. The sheer skirt is terrible. I give her some credit for tailoring though – the top part fits her like a glove. J.Lo is usually good about getting her gowns tailored for her body. Also bad: her makeup! That eyeshadow deserves to be specifically called out.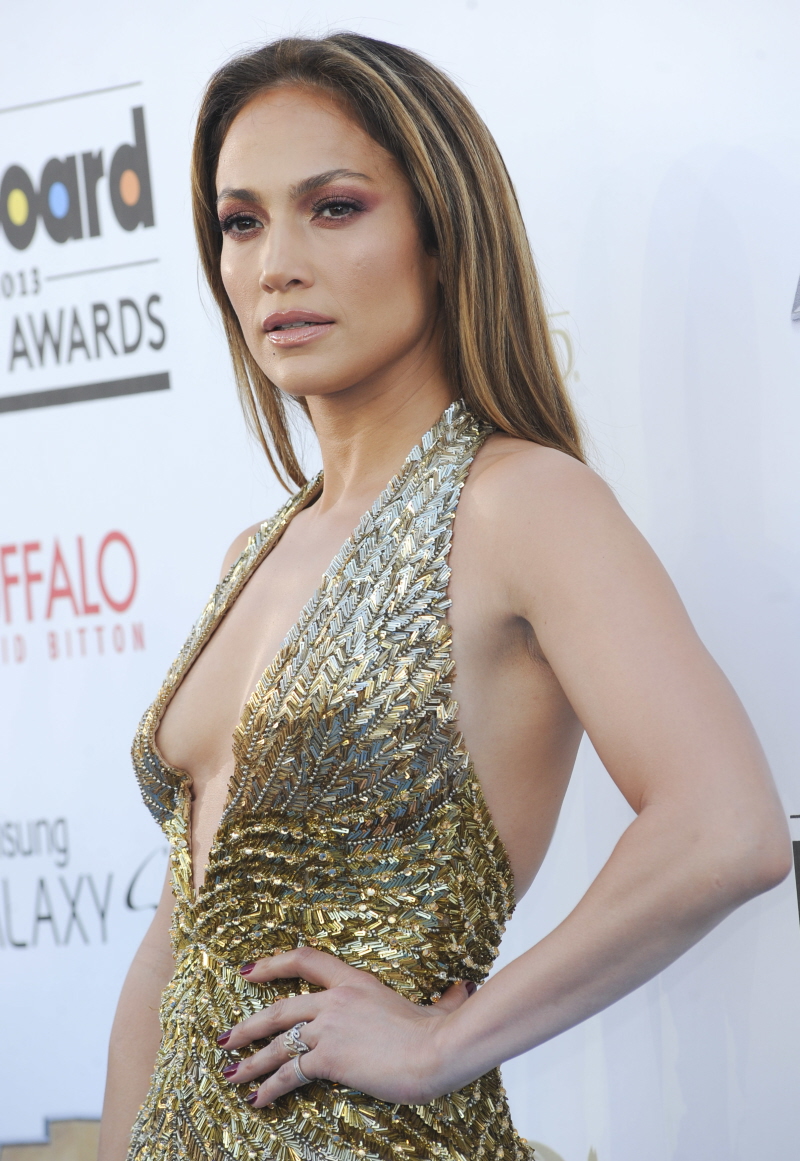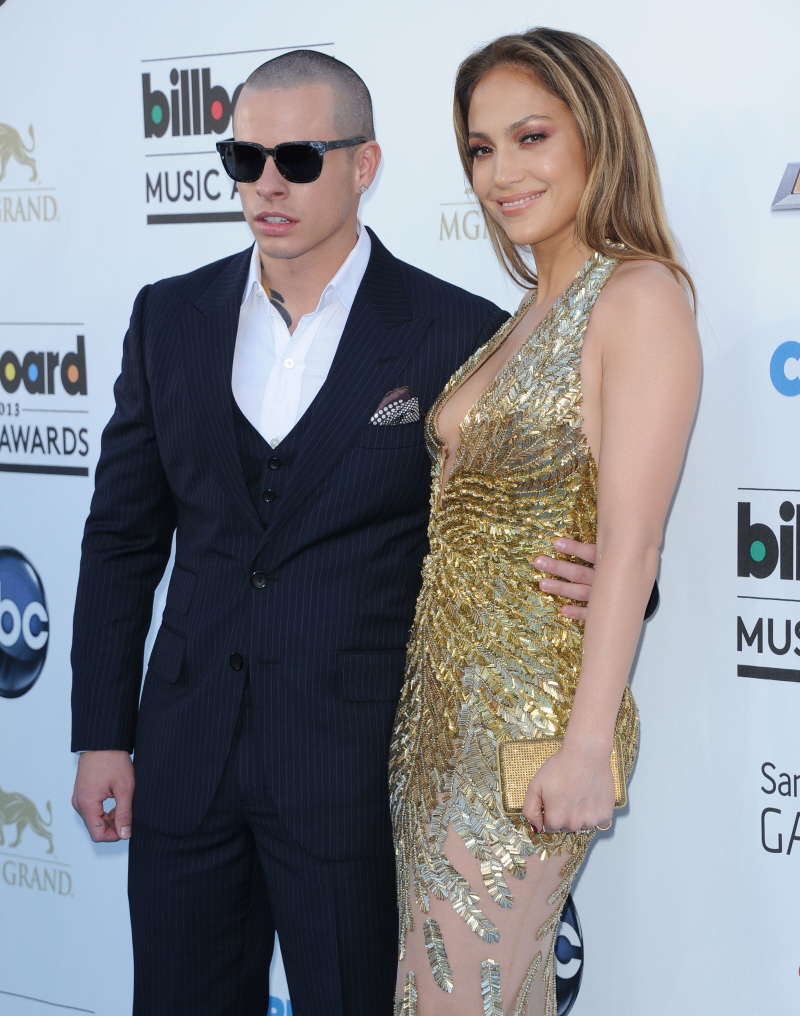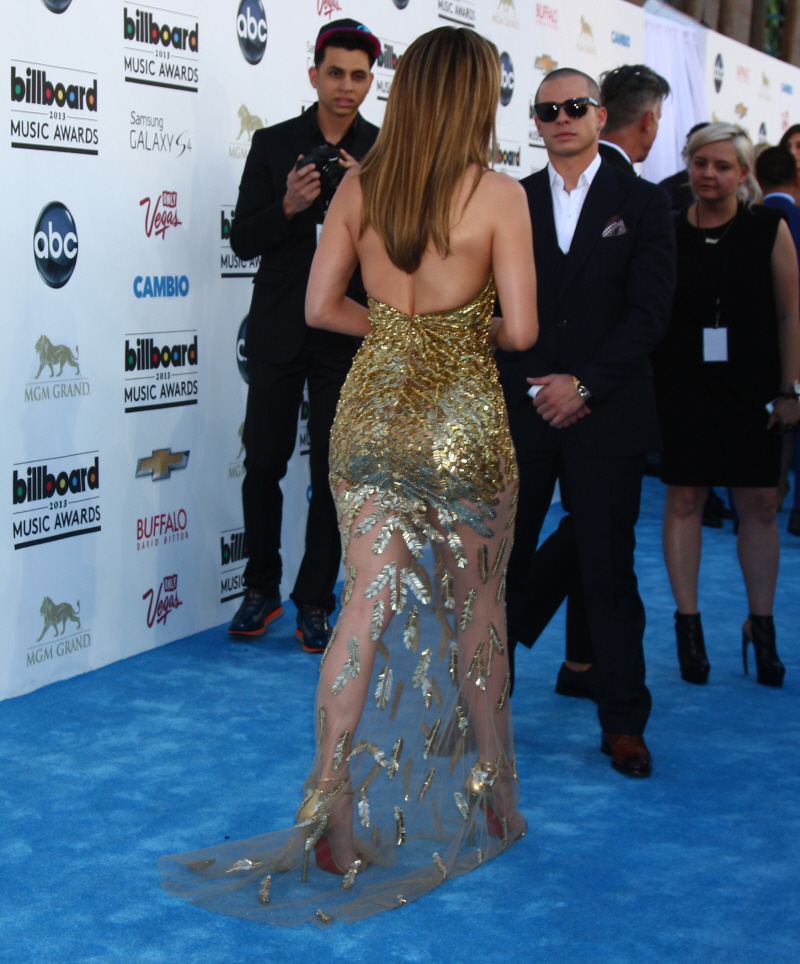 Jennifer looked like a Muppet for her performance too, and she had a costume malfunction with those terrible boots.
I don't have the designer ID on Nicki Minaj's dress. It's okay – the bodice is too tight, but I guess she liked it because it squished her boobs together. This is maybe the most uneventful she's ever been on a carpet.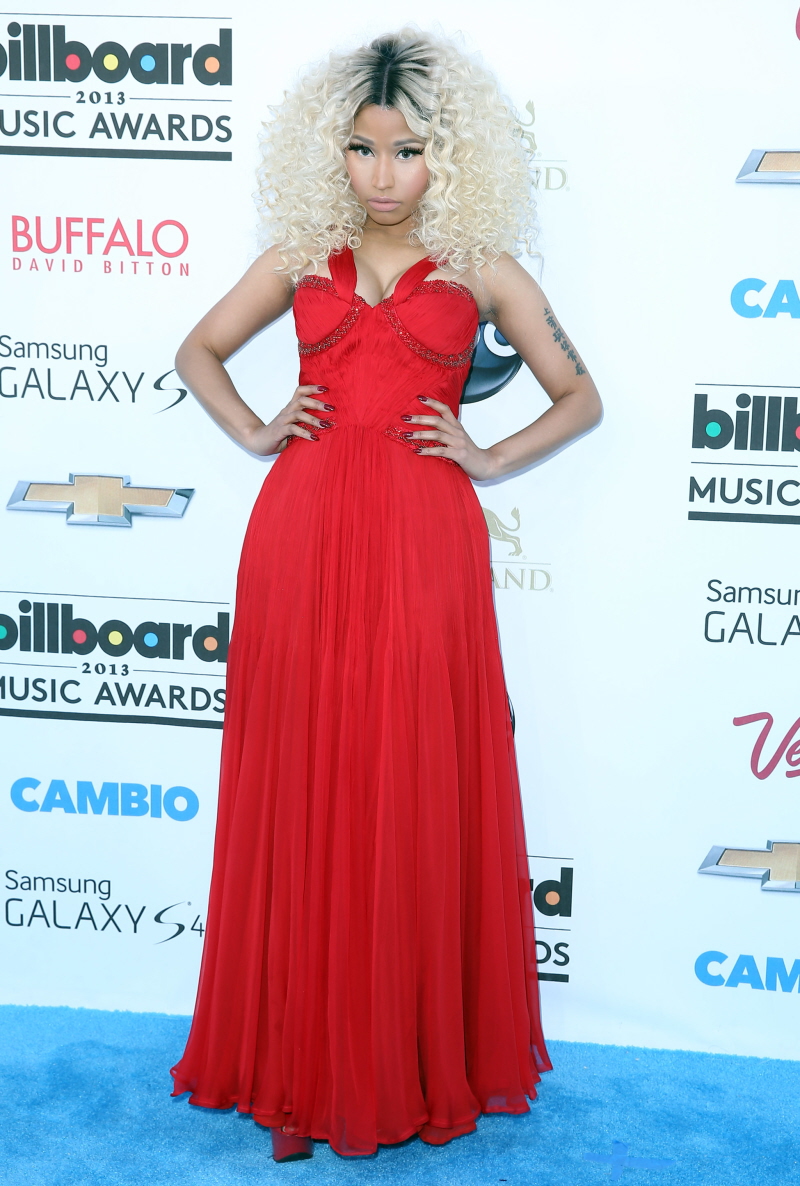 Here's Kesha in Givenchy Spring 2013. Was she even wearing drawers? I don't know and I don't care. The funniest part is that she paired this revealing Givenchy with… cheap little wedges. Poor Kesha. Props to her for losing weight though – her body looks the best it's ever looked.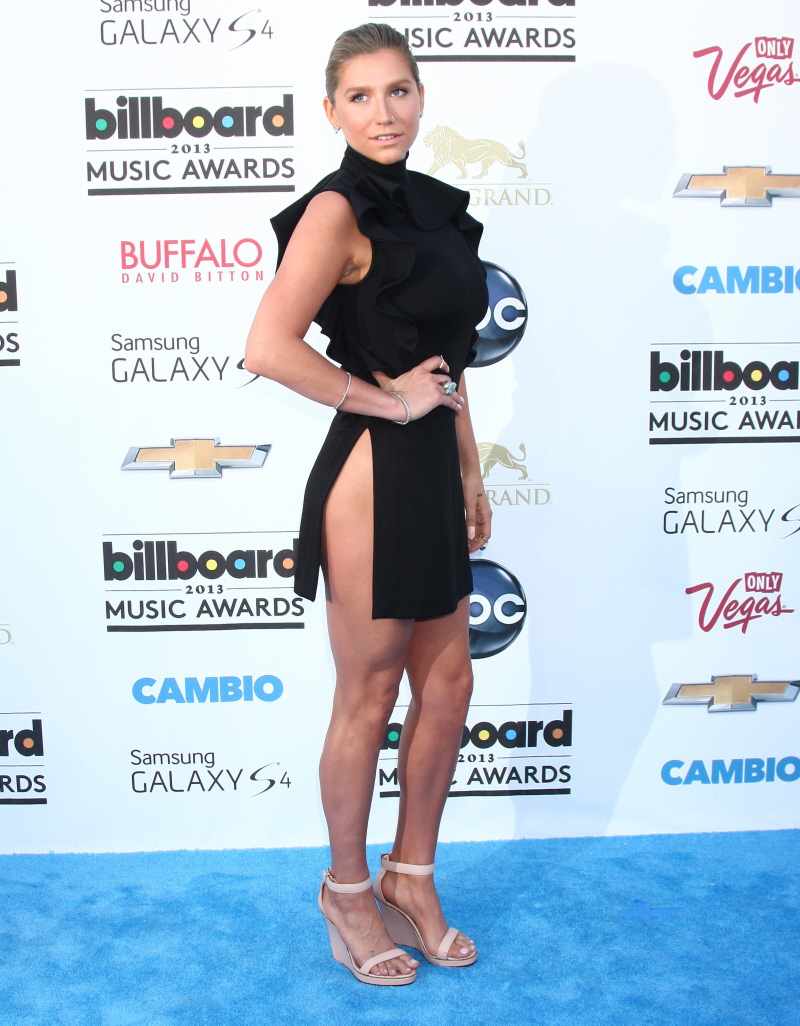 Here's Stana Katic in Nicholas Oakwell Spring 2013 Couture. There were several jumpsuits on the carpet, and Stana's was hardly the worse. I feel like the big hair turned her onesie into a costume though. She looks very Studio 54.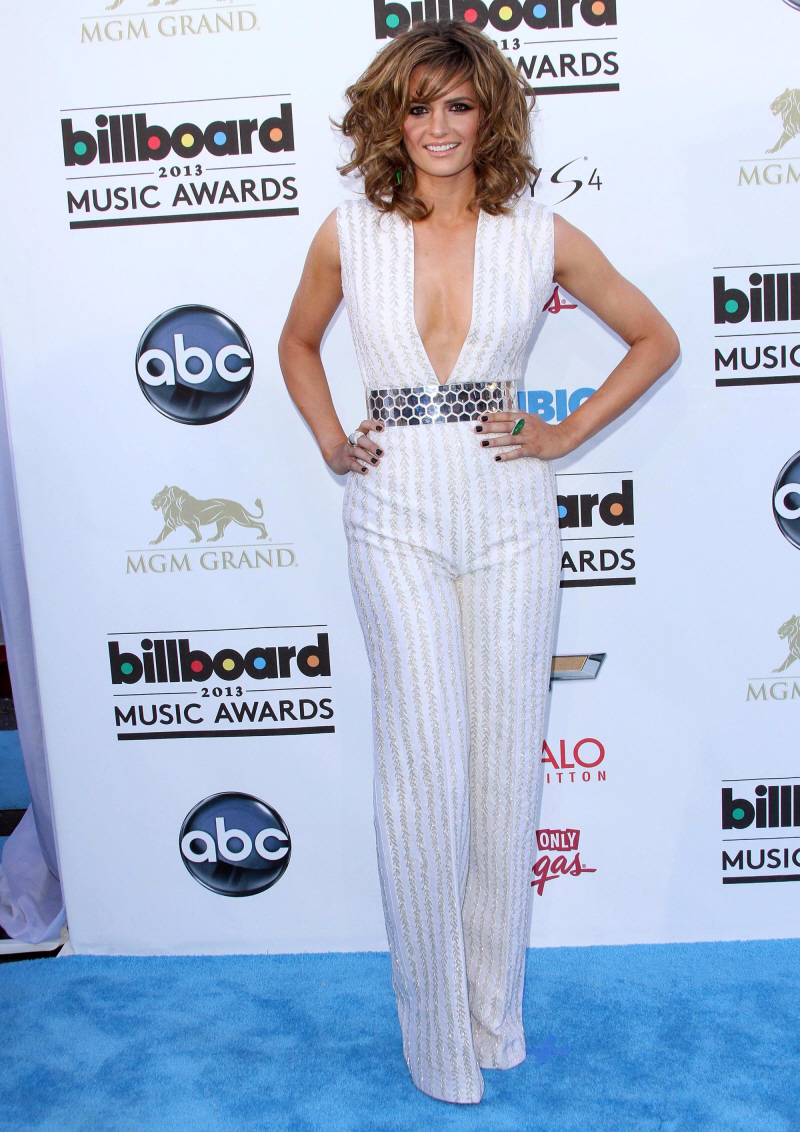 Kelly Rowland in Rami Al Ali Spring 2013 Couture. I don't hate this at all, but with those bangs, I think she's morphing into Gayle King (Oprah's BFF).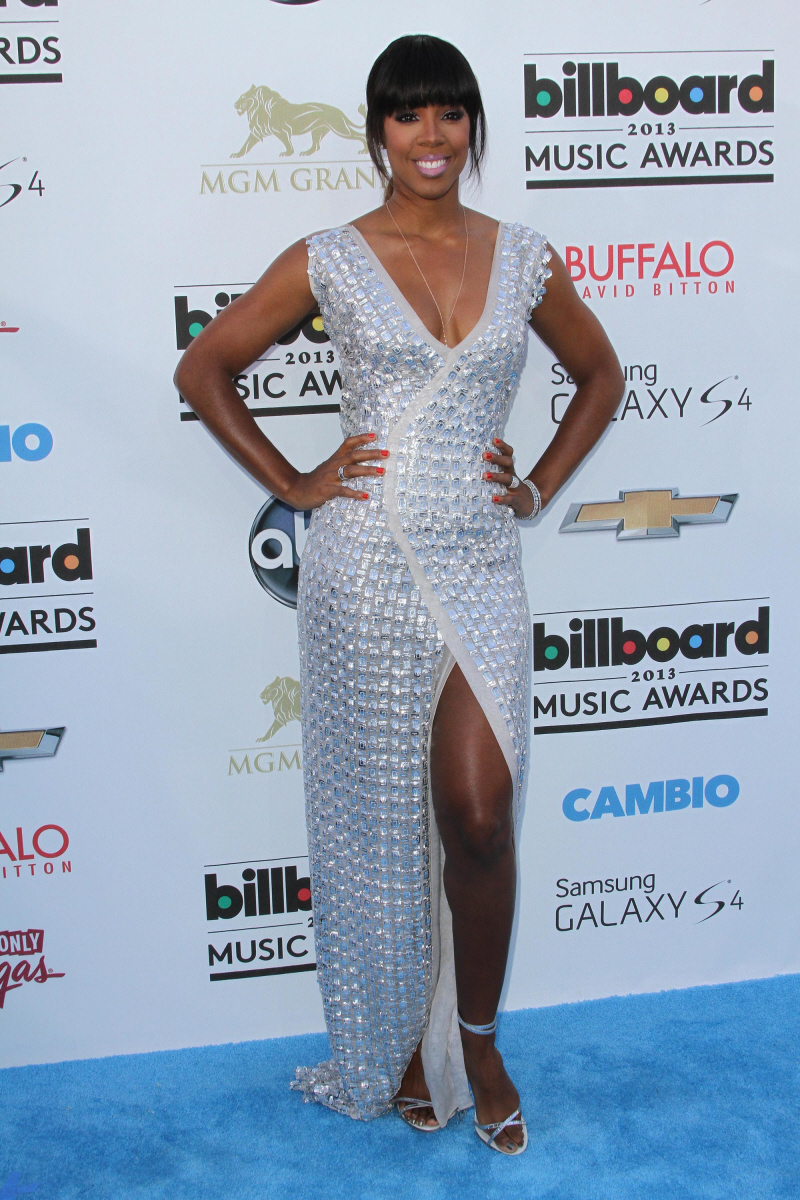 Photos courtesy of WENN.

Posted in
Casper Smart
,
Fashion
,
Jennifer Lopez