Chad Ochocinco's wife Evelyn files for divorce after 6 weeks of marriage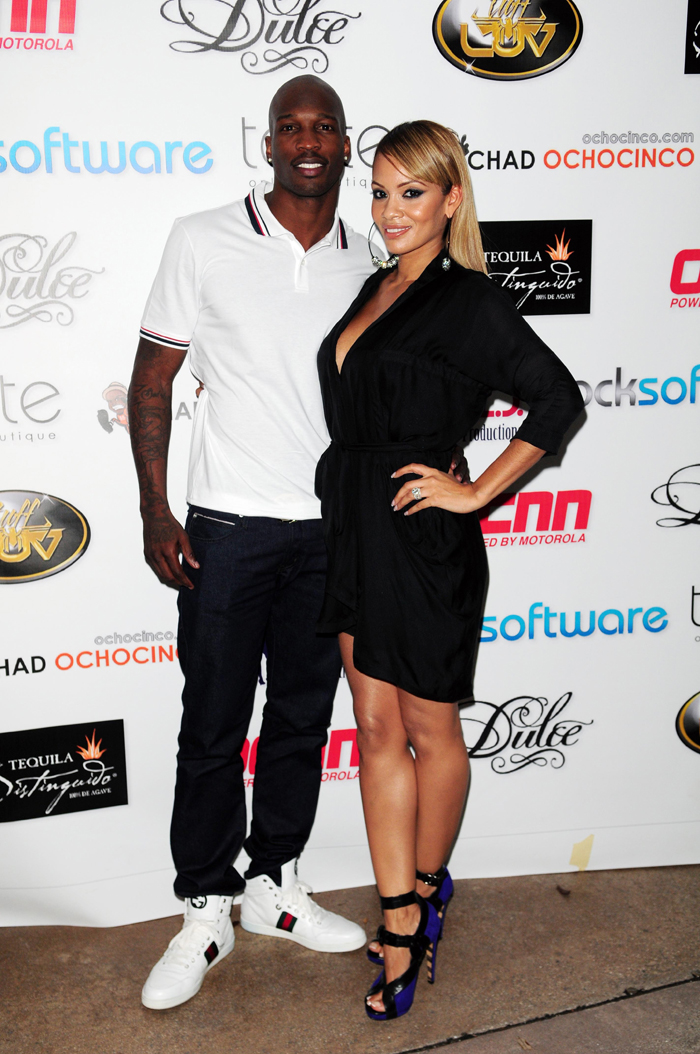 This story is kind of a mess, so I apologize in advance. Over the weekend, Chad Ochocinco (Johnson) was arrested for allegedly assaulting his wife, Evelyn Lozada, and the next day, he was freed after posting a $2500 bond. In the wake of this scandal, Ochocinco has been let go not only from his spot on the Miami Dolphins team, but VH1 also cancelled his reality show as well. So regardless of whether or not the guy is guilty, there have already been grave consequences for these allegations.
TMZ has also uncovered some court records showing that this was not Ocho's first brush with domestic violence — in 2000, he was arrested on misdemeanor battery charges (and plea bargained out) after slapping a girlfriend in the face while accusing her of cheating on him. For that incident, he received probation, but who knows how far this latest round of charges will go in the legal system. For the moment, however, Ocho is a single man again, for Evelyn has already filed for divorce. And get this — they've only been married since July 4th: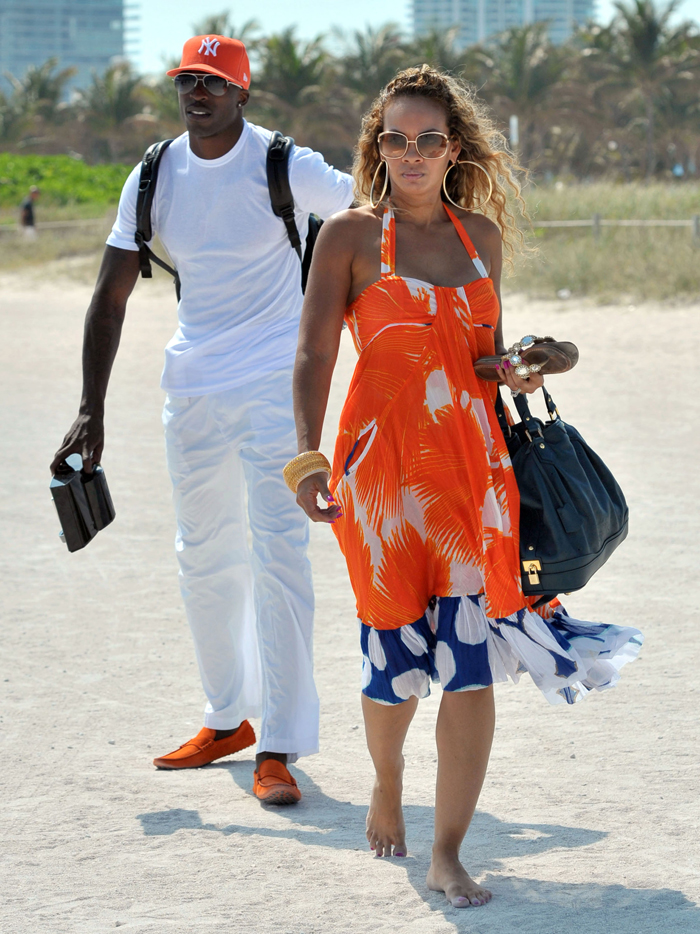 Chad Johnson's wife of 6 weeks has filed for divorce … TMZ has learned. Evelyn Lozada filed legal docs moments ago in Florida, claiming her marriage is "irretrievably broken."

The trigger for the divorce was the domestic violence incident over the weekend, in which Chad Johnson was arrested after allegedly head-butting her during an argument. Evelyn claimed she found a receipt for a box of condoms in his car.

According to the divorce docs, the couple had a prenup — but that won't be a big deal since the marriage was shorter than Kim Kardashian's.

FYI — Evelyn and Chad JUST got married on July 4th in St. Maarten … and the whole ceremony was recorded for a VH1 reality show (VH1 has since pulled the plug on that … for obvious reasons).
[From TMZ]
This truly seems like an scary situation, and the spin (from Ocho's team, I imagine) is that the box of condoms was supposed to be a plot point for the reality show. Apparently, Ocho also told cops that Evelyn started the physical abuse on Saturday evening, and she's now spoken out with a simple statement: "I am deeply disappointed that Chad has failed to take responsibility for his actions and made false accusations against me." Now Ocho has posted this statement to his webpage:
I would like to apologize to everyone for the recent events that have occurred. I would like to wish Evelyn well and will never say anything bad about her because I truly love her to death. I will continue to be positive and train hard for another opportunity in the NFL. To all the fans and supporters I have disappointed, you have my sincerest apologies. I will stay positive and get through this tough period in my life.
[From OCNN Report]
With those words, Chad's certainly working the PR angle as much as possible, right? While I realize that declaring someone "guilty" before they've been tried in a court of law is something that we're not supposed to do, this guy certainly has a history (however minor) of domestic violence, so it's easy to believe that he'd be guilty of battering his wife as well. Obviously, she had a damn good reason to file for divorce after only six weeks of marriage too, and she undoubtedly regrets marrying the guy in the first place.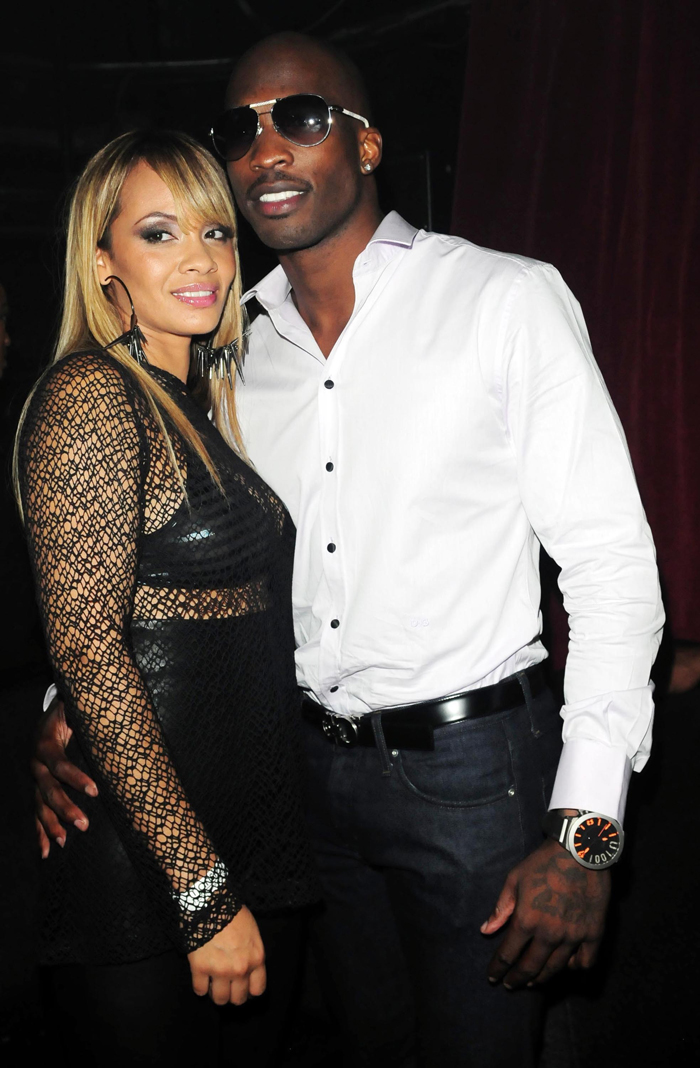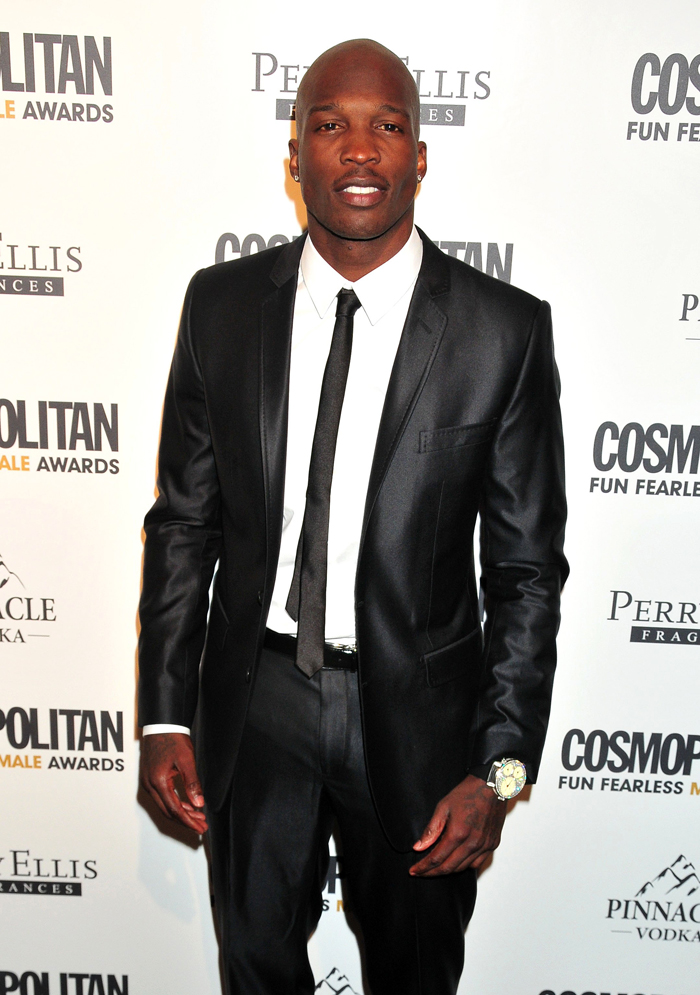 Photos courtesy of Fame/Flynet and WENN
Posted in
Abusive
,
Chad Ochocinco