Ben Affleck will live on $1.50 a day for 'Live Below the Line', like Tom Hiddleston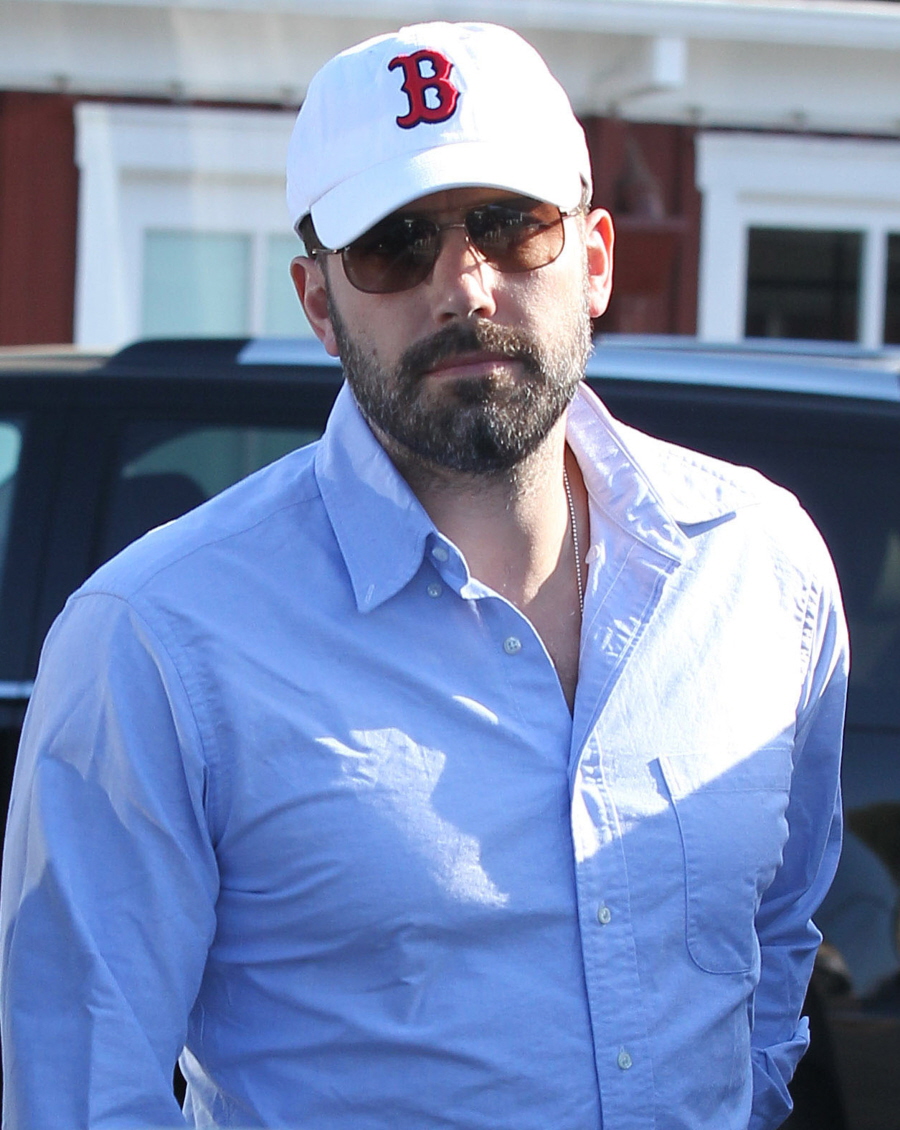 The Dragonflies will be so happy! Ben Affleck has decided to copy Tom Hiddleston (ha!) and take the "Live Below The Line" challenge. Hiddles did this two weeks ago – he lived on £1 a day (for food) to raise awareness of the hundreds of millions of people in the world living below the poverty line, the people who don't know where their next meal will come from. Hiddles was posting photos of his "below the line" meals all week. I wonder if Ben will do the same?
Ben Affleck plans to live on $1.50 a day – and he wants you to join him.

While the Oscar winner could certainly afford much more, Affleck is joining other celebrities to shine a light on poverty through the Global Poverty Project's Live Below the Line campaign. That figure represents the extreme poverty line in the U.S. as estimated by the World Bank.

Affleck Tweeted of his efforts: "1.4 billion people live on less the $1.50/day. I'm joining Live #BelowTheLine on behalf of @easterncongo. Will you?" He plans to feed himself on $1.50 for five days, following in the footsteps of other celebrities who have joined the cause to raise awareness of issues of inequality and poverty around the world.

Jonah Hill, Josh Groban, Sophia Bush and The Avengers actor Tom Hiddleston – who Tweeted earlier this month photos of his scant meals – are among the other celebrities who have said they are participating in the campaign.

Hugh Jackman, who sits on the Global Poverty Project's board, kicked off the $1.50 day living challenge in 2011, appearing in public service announcements for the campaign. Others active in this year's project drive are Cooking Channel chefs Debi Mazar and Gabriele Corcos.

More than 20,000 people are expected to participate this year, Time.com reported, noting that more than $3 million was raised for the project last year. The GPP, on its Facebook page, says currently 1.2 billion people around the world live in extreme poverty, down from 1.4 billion five years ago.
I always forget that Ben Affleck has a Twitter. He doesn't use for anything personal, he just uses it to promote his films and his advocacy work for the most part. I doubt Ben will be tweeting photos of what he's eating, is what I'm saying. Anyway, as I said with Hiddleston… his heart is in the right place and when bigger celebrities do this, it does raise awareness. Hopefully they will raise money for their cause. And hopefully Jennifer Garner won't be too put-out by having to figure out what Ben should eat, because you know she's the one preparing his meals anyway. This would be the perfect time for her to shout, "You should go eat your mistress's p—y, that sh-t is free!" Too much?
These are photos of Ben and his family in LA over the weekend. He can't just stop being pap'd with them cold turkey, you know! That would be too obvious.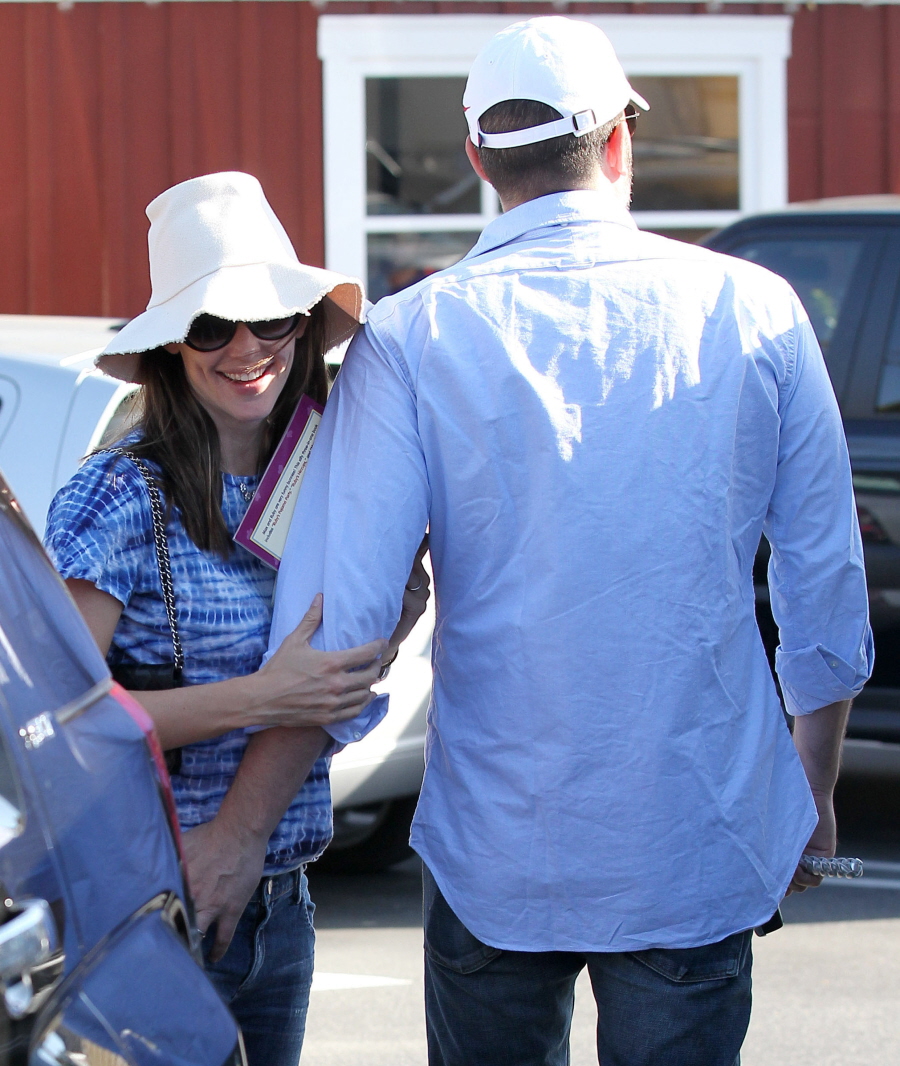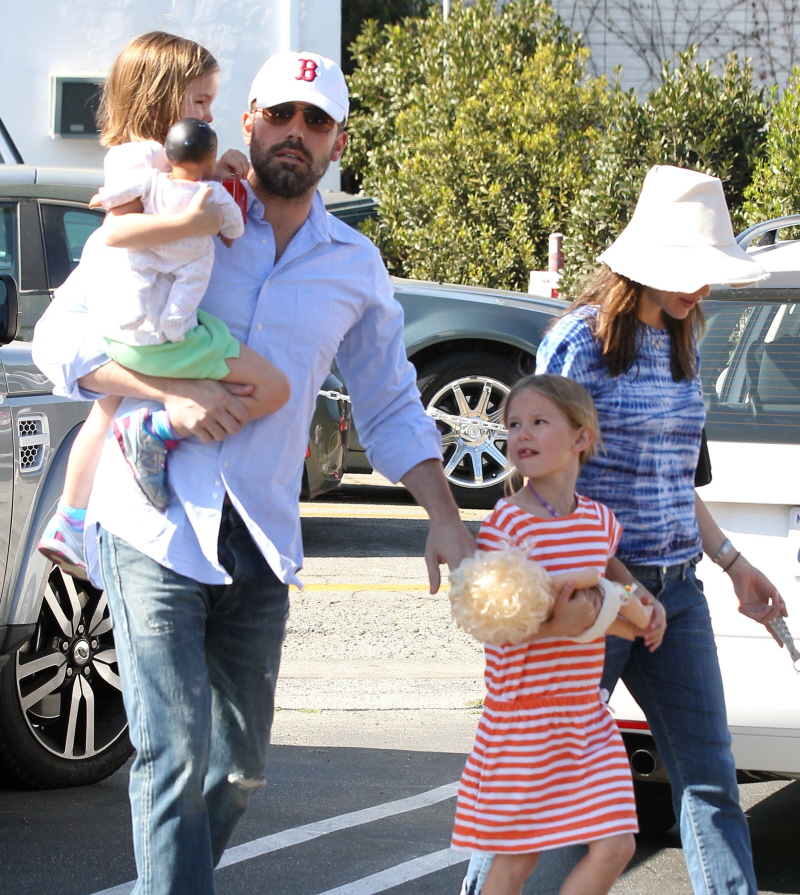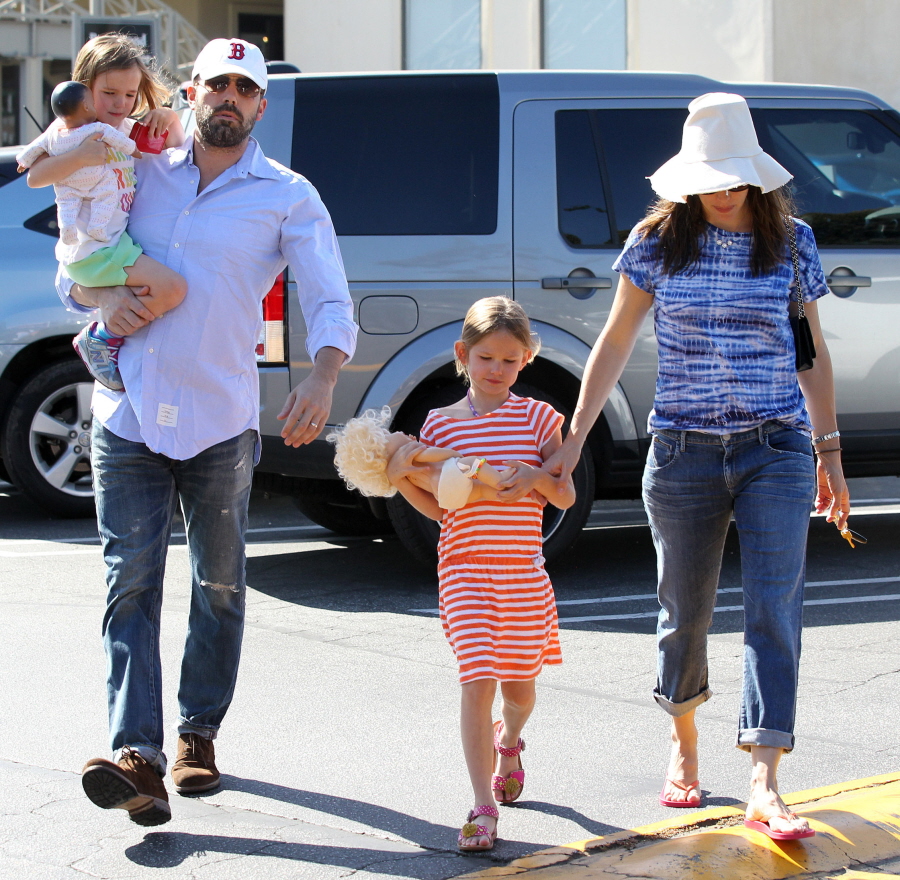 Photos courtesy of Fame/Flynet.

Posted in
Ben Affleck
,
Charitable Causes