Cheryl Cole's anti-bullying message: 'You can't call someone who's a size 6 fat'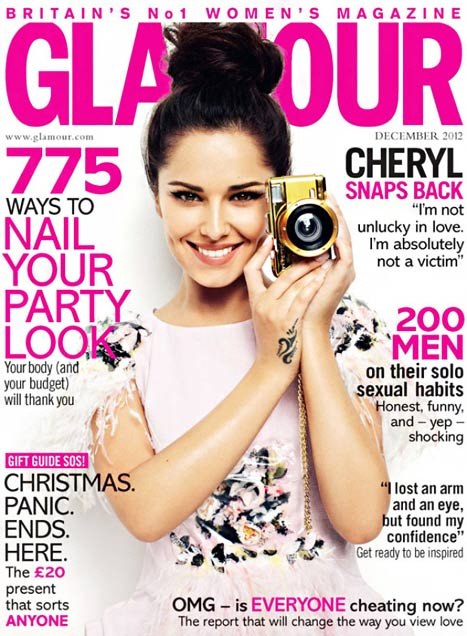 I haven't been paying too much attention to poor Cheryl Cole since her frenemy Simon Cowell unceremoniously dumped her from the American version of The X-Factor last year. Cheryl might not have "made it" in America, but she's still a big celebrity in the UK, and there's some interest in her in other countries too – she's probably a C-lister in most places, but an A-minus in England. She still makes magazine covers consistently in the UK too – and here she covers the December issue of Glamour UK. I like the photo shoot a lot – Cheryl works well when she's styled as more of "girl next door" rather than "leather-clad bombshell". I do think she's incredibly pretty. Anyway, in her Glamour interview, Cheryl discusses body image, love, dating and her ex-husband Ashley Cole (who cheated on her all the time). Some highlights:
Being bullied for her weight: "You can't call someone who's a size 6 fat. An average woman is a size 10 to 12, so if you're calling me fat because I'm a size 6, and I have never ever been bigger than an 8, you're causing women some serious issues. When you're on the receiving end of it, it's nothing short of bullying in the workplace."

On her divorce, and her cheating ex-husband: "I'm not unlucky in love or anything else. And I'm absolutely not a victim. I'm strong, happy and settled — and I really don't give a s–t anymore. It takes a long time after you've been with someone as long as I was not to feel like you're cheating on them. That may sound crazy, but it's the way I felt after him. I had completely committed myself."

She's currently dating a backup dancer named Tre Holloway: "Dating someone who's not in the industry can be difficult, but dating someone in the limelight has its own problems. Everything is intensified. If I fell in love with a [garbage man] I'd be happy. but if I fell in love some really famous man, I feel like that would belong to the media."
[From Glamour UK via Us Weekly]
If that's the way she wants to play her divorce and her new relationship, I don't really have any problems with that. Her marriage was a disaster, and Ashley Cole really did seem like a compulsive womanizer, so it probably did take her a while to get over that crap. But I don't like the way she frames the body image issue. Yes, she's been "bullied" about her weight, even though she's always been a small woman, which is just further evidence that there will always be someone out there somewhere who thinks that you look "fat." But instead of framing it as "no one should be bullied for their weight, ever, what a terrible thing to do," Cheryl is basically saying that SHE alone doesn't deserve to be bullied because she has a smaller-than-average body – she doesn't deserve it because there are other women, bigger women, who deserve it.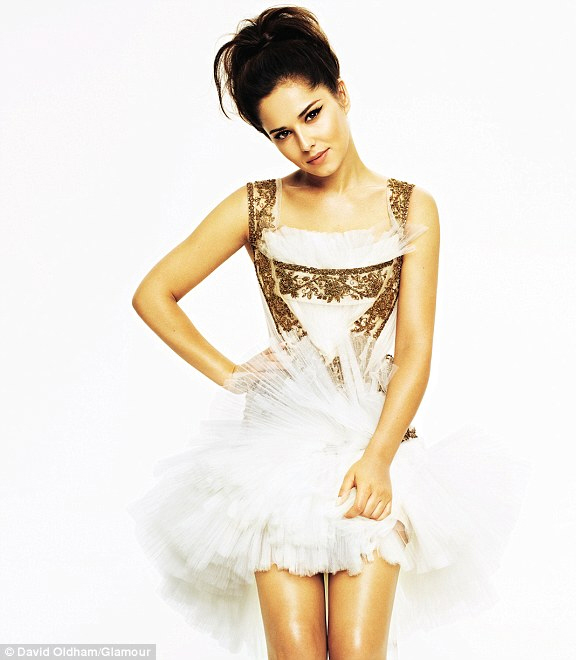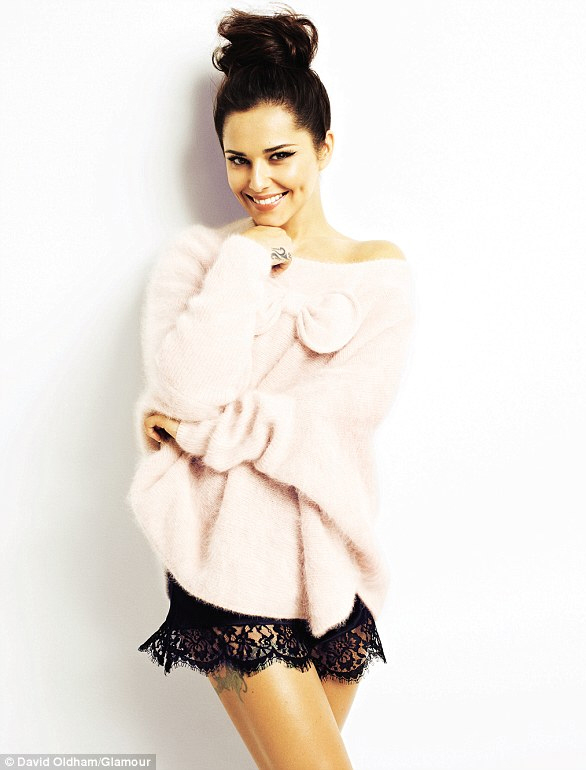 Photos courtesy of Glamour UK.

Posted in
Cheryl Cole