Christina Aguilera in Michael Kors at the ALMAs: unflattering or not that bad?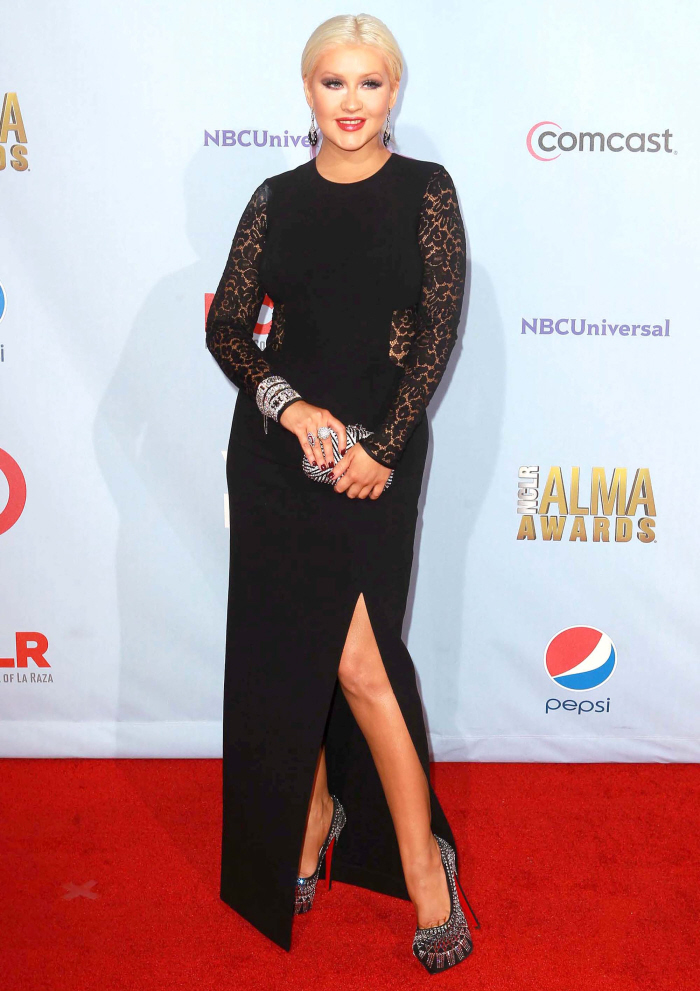 These are some photos from last night's ALMA Awards, the awards for Latinos and Latinas in the entertainment, media and sports industries. I looked through the photos, and I feel pretty confident that Christina Aguilera will be the one celebrity everyone will be talking about today. I'm of two minds on this: on one side, I think Christina Aguilera is simply heavier now, and we should stop judging her based on her old pop-star figure. On the other side, I feel the same way about Christina that I've felt (in the past) about people like Vince Vaughn and Gerard Butler: she just looks so unhealthy. Like she boozes all day and all night. Anyway, I don't want to body-snark on her, I'll just say that this Michael Kors dress is really unflattering on her. Incidentally, this is the same Michael Kors dress that Angelina Jolie wore to the Producers Guild Awards earlier this year. Also: Christina's makeup and hair are doing her no favors as well.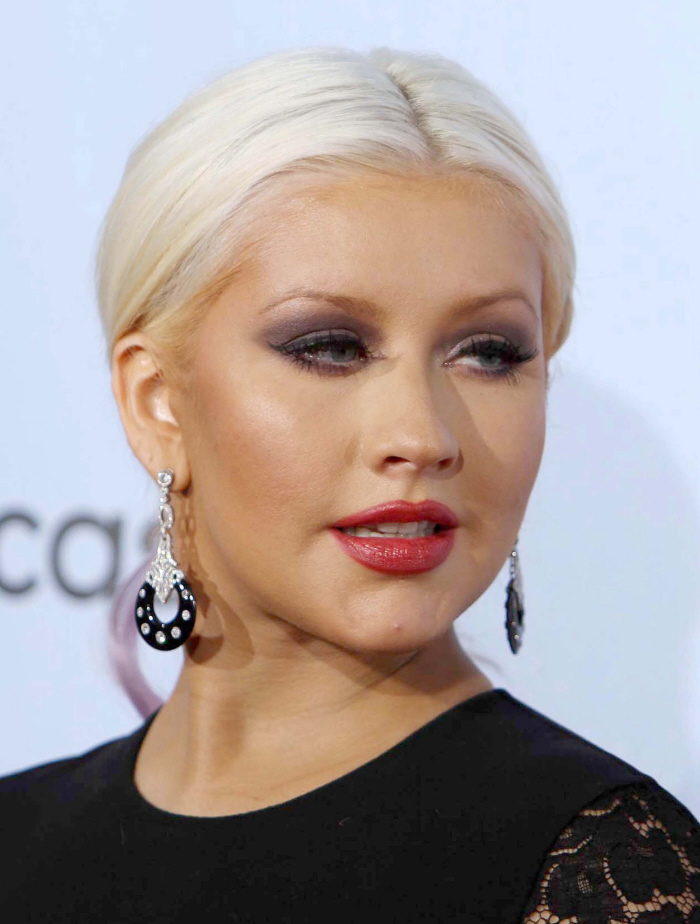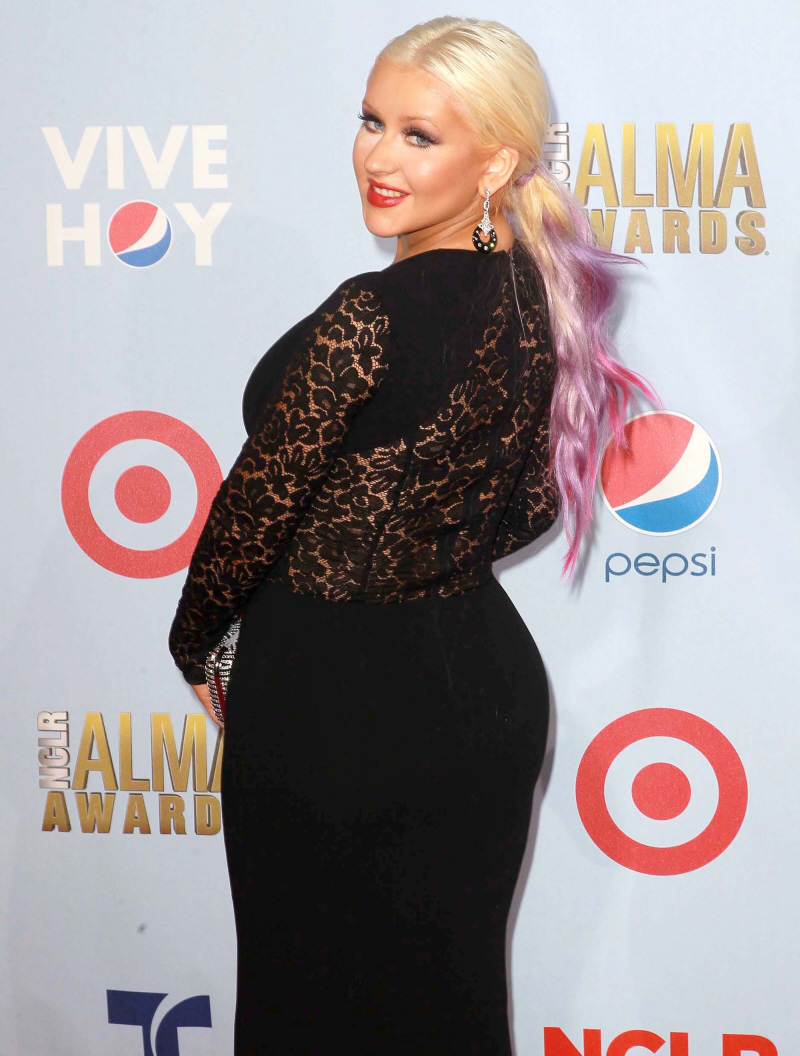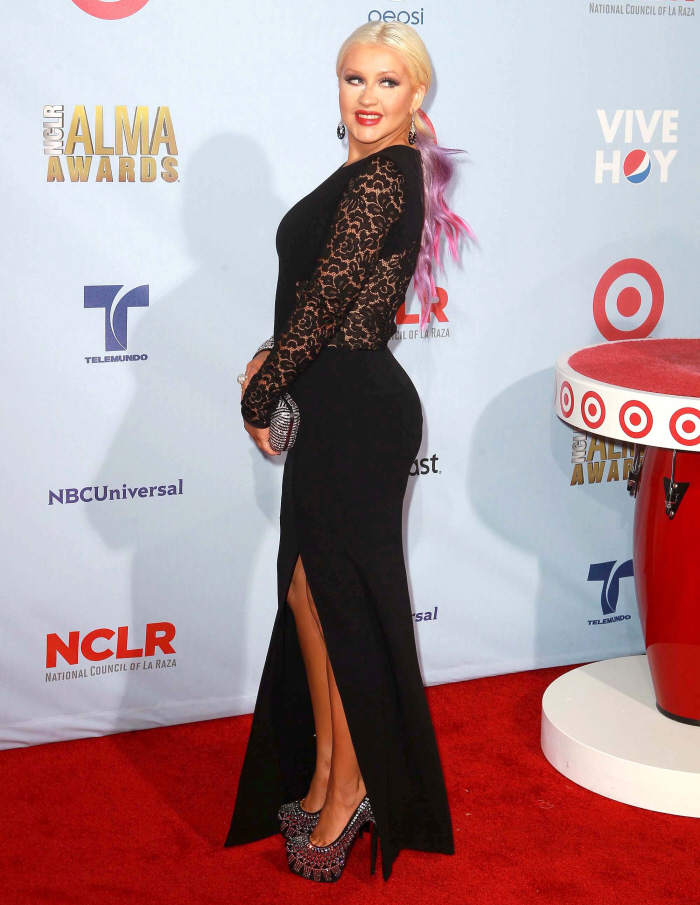 Eva Longoria was co-host of the ALMAs, and she apparently changed outfits no fewer than seven times. She is flat-out exhuasting, so here's the one look that I found notable – those panels are actually unlined, meaning that they were sheer straight through. Meaning that in certain angles, people could see Eva's butt cheeks, and probably a lot more.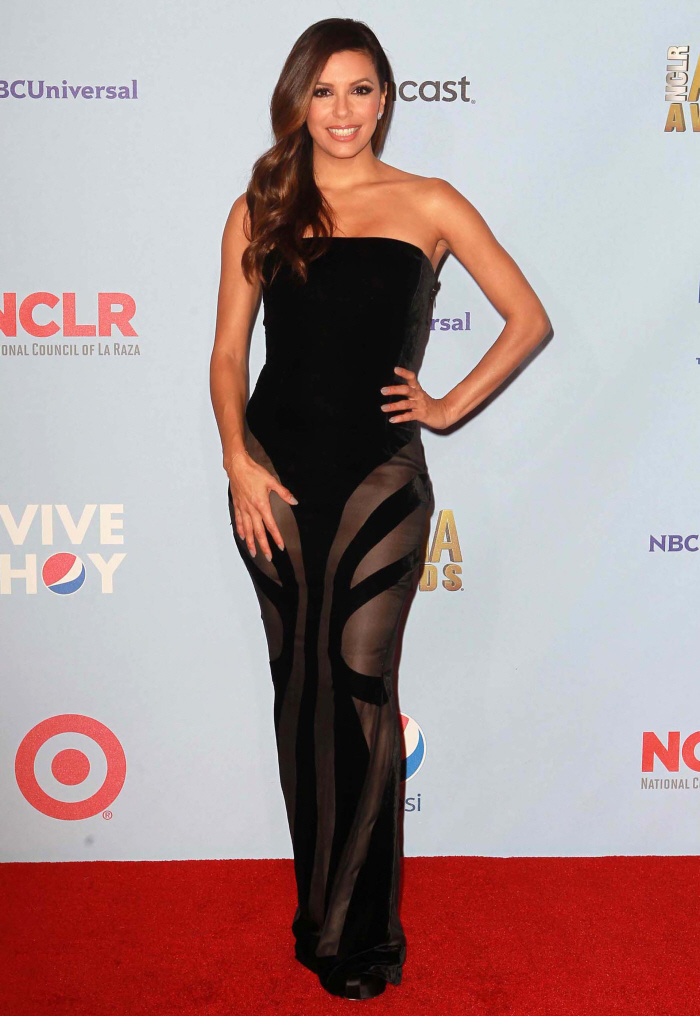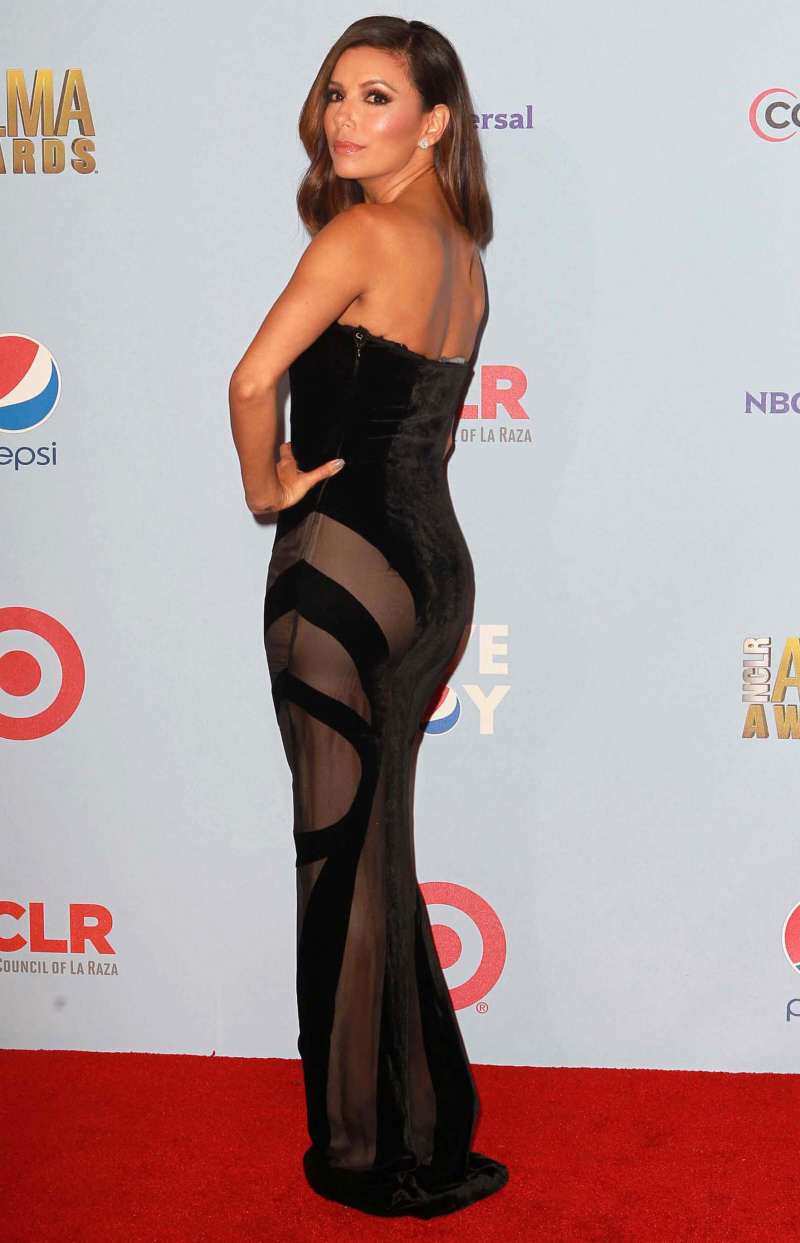 Photos courtesy of WENN.

Posted in
Awards Shows
,
Christina Aguilera
,
Eva Longoria
,
Fashion