Courteney Cox & Brad Pitt act friendly towards each other, gasp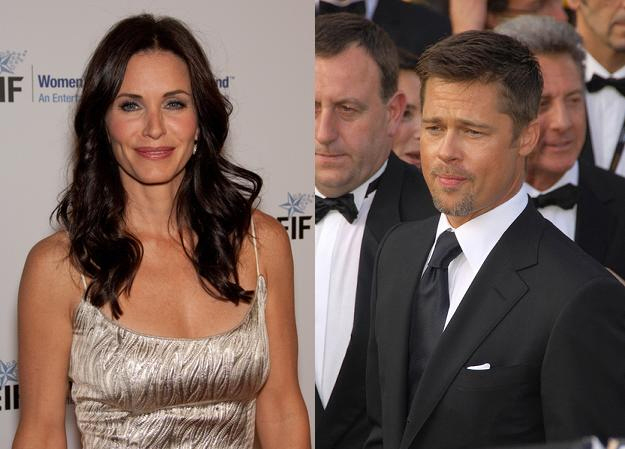 I was going to make this post all about "Courteney Cox and Brad Pitt manage to act like adults, how shocking" but I quickly remembered that over the years, there have been several reports of Courteney and Brad running into each other and being friendly and nice. Of course, whenever there's a report of that kind, the tabloids immediate run with a "Angelina despises Brad's friendship with Jennifer Aniston's BFF Courteney, threatens Courteney and Aniston with gerbils" etc. So, what's changed? Well, I've been wondering a bit lately… are Courteney and Jennifer even BFFs at this point? It does seem like they've been off doing their own separate things for a while now – Courteney has been splittin' with David Arquette and boning costars right and left, while Aniston is getting boozy with Chelsea Handler, her new BFF, apparently. So… in the absence of Aniston, Courteney gets to chat up Brad.
No bad blood here! Brad Pitt joined ex-wife Jennifer Aniston's BFF Courteney Cox for dinner at Hollywood hotspot Beso on Wednesday night.

The two joined a group of 12 people for an industry dinner party honoring their manager Cynthia Pett-Dante's birthday. "They hugged and kissed when they greeted each other," says an onlooker. "They talked for a while."

While the pair, who have remained friendly since Pitt's split from Aniston six years ago, didn't sit next to each other at the table, they still spent a good portion of the evening enjoying one another's company.

"They were chatting, catching up," adds the onlooker. "They both seemed happy and totally relaxed, very at ease. And they were both smiling the entire time. It didn't seem awkward at all."

Pitt enjoyed a steak and beer, and he sat at the bar at one point with other patrons. "He was really cool."

Eastbound and Down star Danny McBride also attended the dinner.
[From People]
Us Weekly has a similar story with the same kinds of details. According to Us Weekly's source, "Brad was the first to arrive and he hung out at the bar grabbed a cocktail and sort of chatted with patrons. Nice as ever!" When Courteney arrived, she and Brad "looked happy to see one another, like old friends… They huddled for a good five minutes, like they were catching up." And, "They were very sweet to each other. He gave her a big hug. There didn't seem to be any hard feelings. Everyone was very relaxed." So… was Brad never going to hear the end of it when he got home? A witness tells Us Weekly that Angelina was apparently supposed to make the dinner, but she sent Brad with her apologies, and a "happy birthday" text (cheap!).
But the mention of Jolie reminds me of something else I've been wondering about – Brad's had several Jolie-less outings lately, and while I'm not going to rush into some "OMG, the gerbils predict DOOM" scenario, I am wondering what's up. My go-to theory is simply that Angelina is knocked up again, and morning sickness has knocked her on her ass.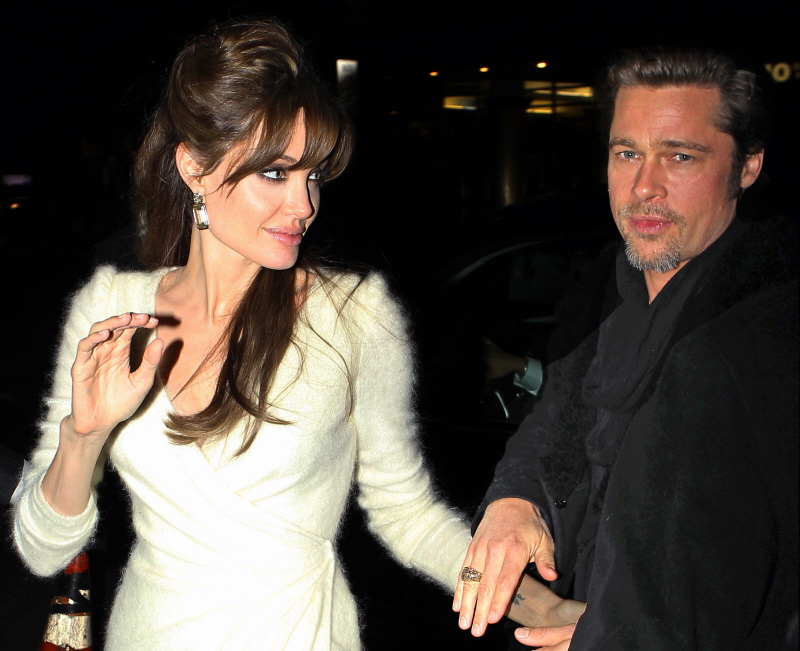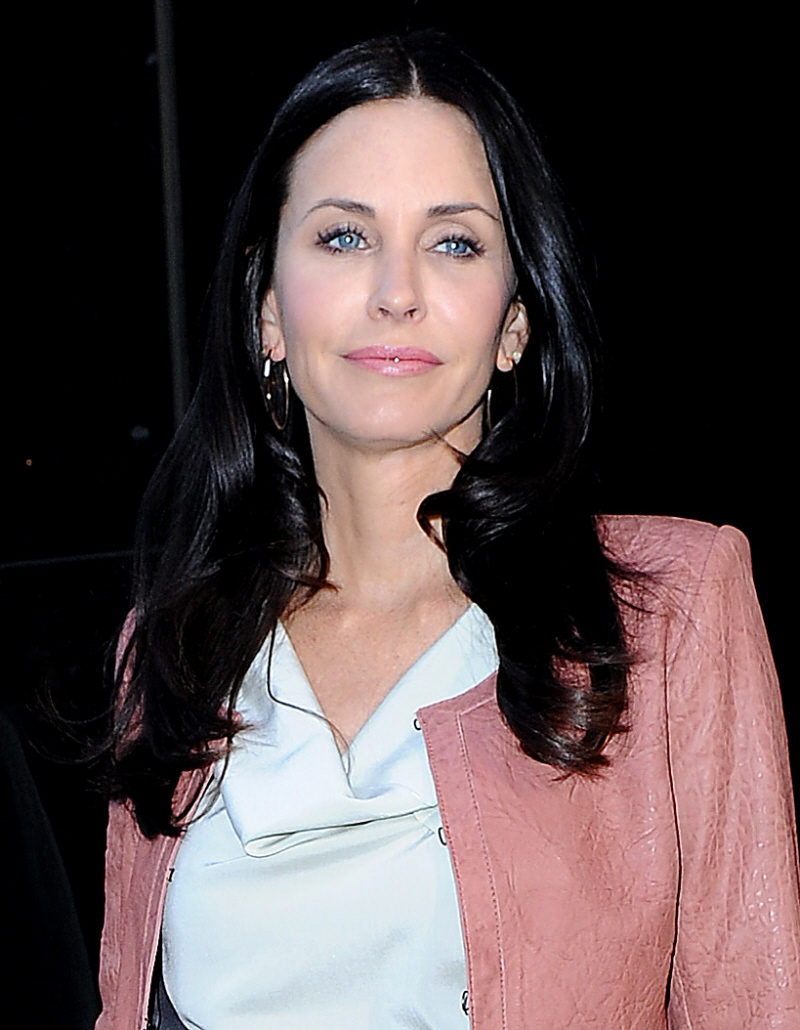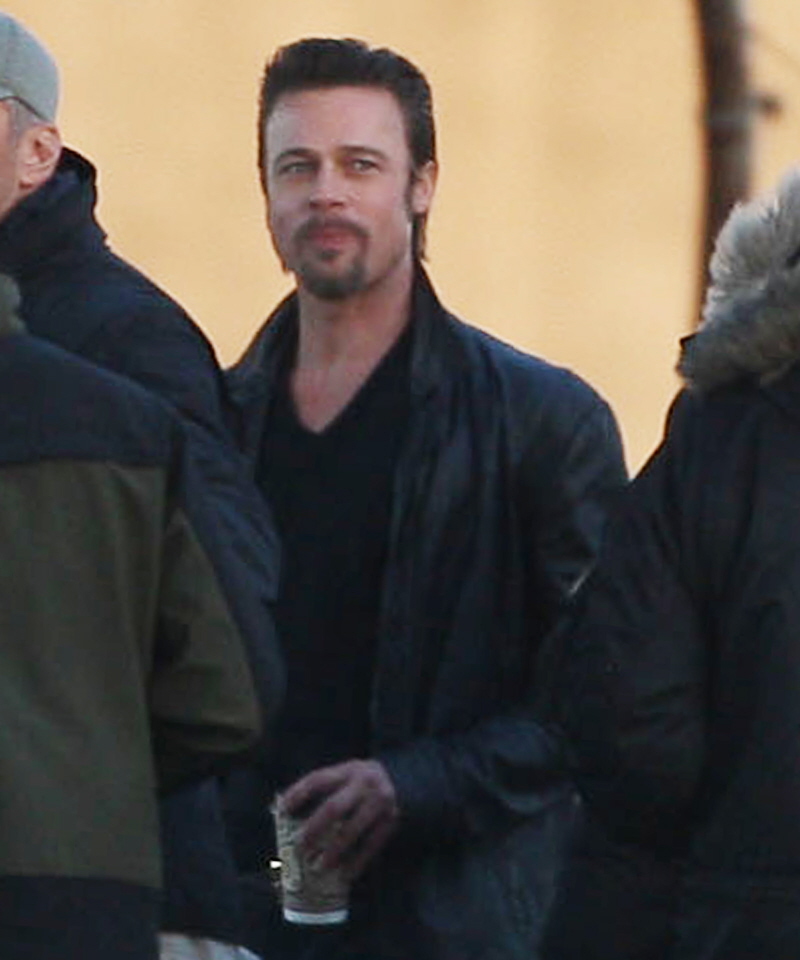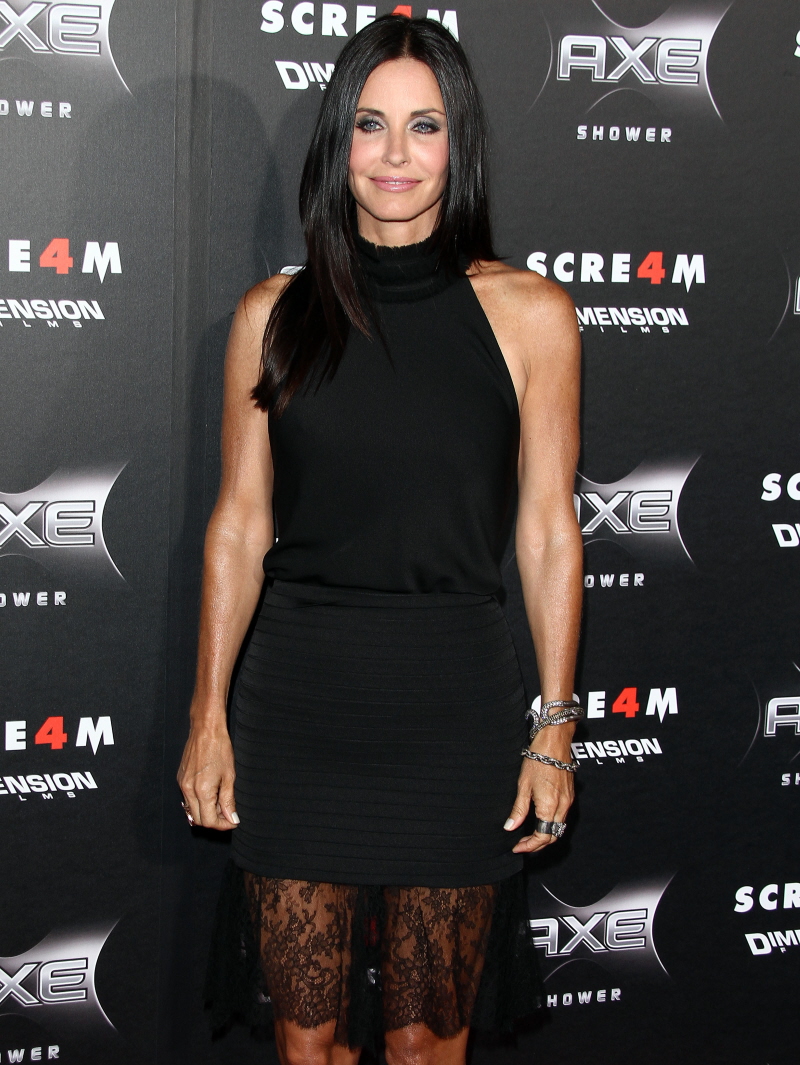 Photos courtesy of Fame.

Posted in
Brad Pitt
,
Courteney Cox