Miley's sister Noah Cyrus, 9, performs Akon's "Smack That"
I don't even know where to f-cking start with this video. It's so… gross, disgusting, tragic, sad, dry-heave-y, and insane, I don't even have the words. Here's the background: after one of Miley Cyrus's concerts, she and her family and entourage are backstage and someone is shooting footage of everyone. Miley's 9-year-old sister Noah, perhaps sensing that a camera around, decides to parade herself around, performing Akon's "Smack That" (sample lyrics: "Smack that, all on the floor. Smack that, give me some more. Smack that, 'til you get sore. Smack that, oh ooh") while smacking her own hip and butt, shaking her hips, pouting her lips and tossing her hair, all while focused on performing for the camera.
It's obviously a performance she has practiced many, many times before. Oh, and Us Weekly says Miley is "encouraging" Noah to perform on the video, but I can't make that part out. It's obvious someone is trying to pull Noah away at the beginning, and then whoever it is just lets her do her thing. Lainey Gossip sort of went off on this sh-t this morning, but I think the video kind of speaks for itself.
I will say this though – I wouldn't mind if Billy Ray Cyrus got some serious sh-t for this. Miley too, but ultimately, Miley's not Noah's parent. This "performance" is only the latest chapter in what will likely be another decade of Noah's continuing inappropriateness. And, this comes less than two months after Noah "dressed up" as a dominatrix-prostitute for Halloween. This is what comes from having a mullet, I swear to God. Billy Ray needs to have his goddamn head examined. The mother too.
Noah Cyrus in the "dominatrix" outfit on October 24, 2009, and with a little friend on October 25, 2009. Credit: WENN.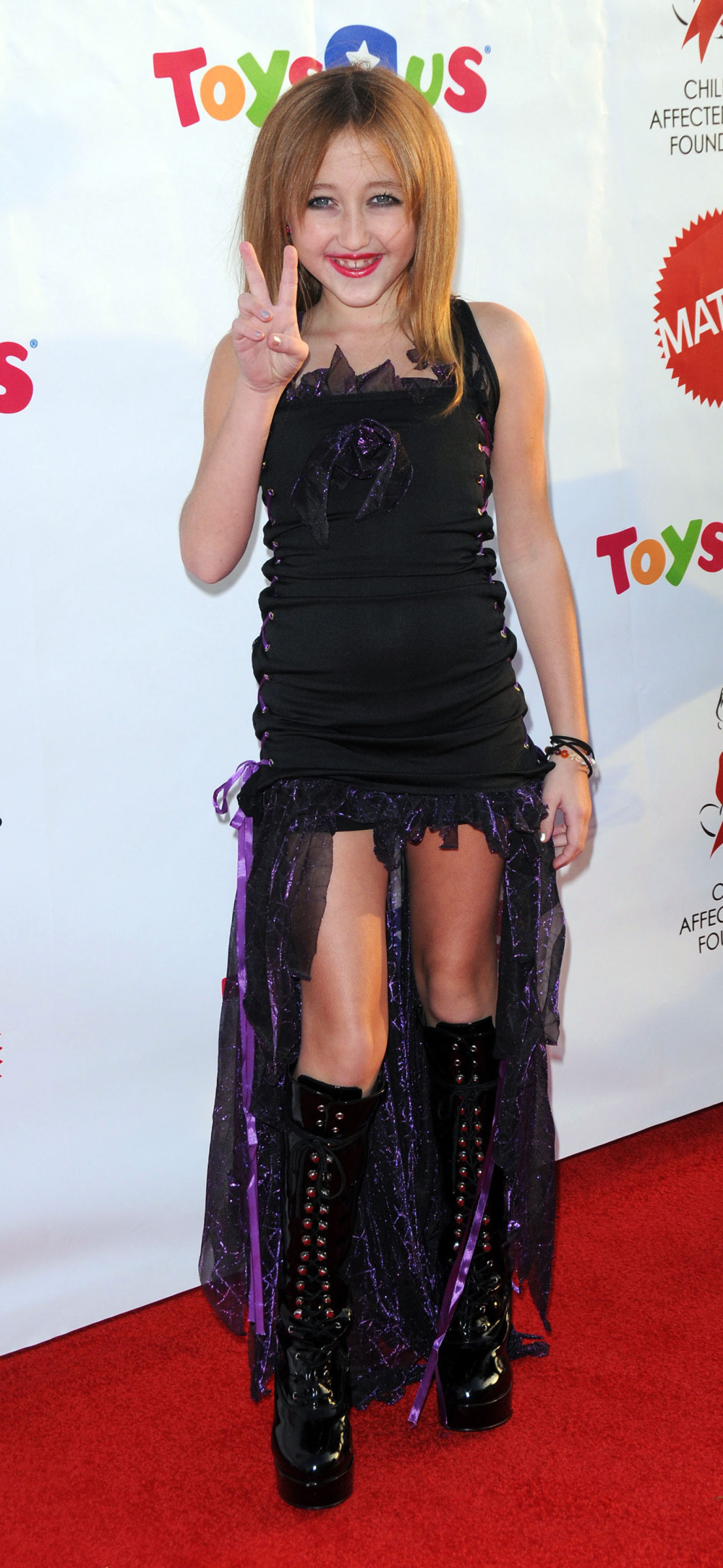 Posted in
Crazy
,
Disgusting
,
Gross
,
Miley Cyrus
,
Noah Cyrus