Josh Brolin says his brief experience with Scientology was "really f-cking bizarre"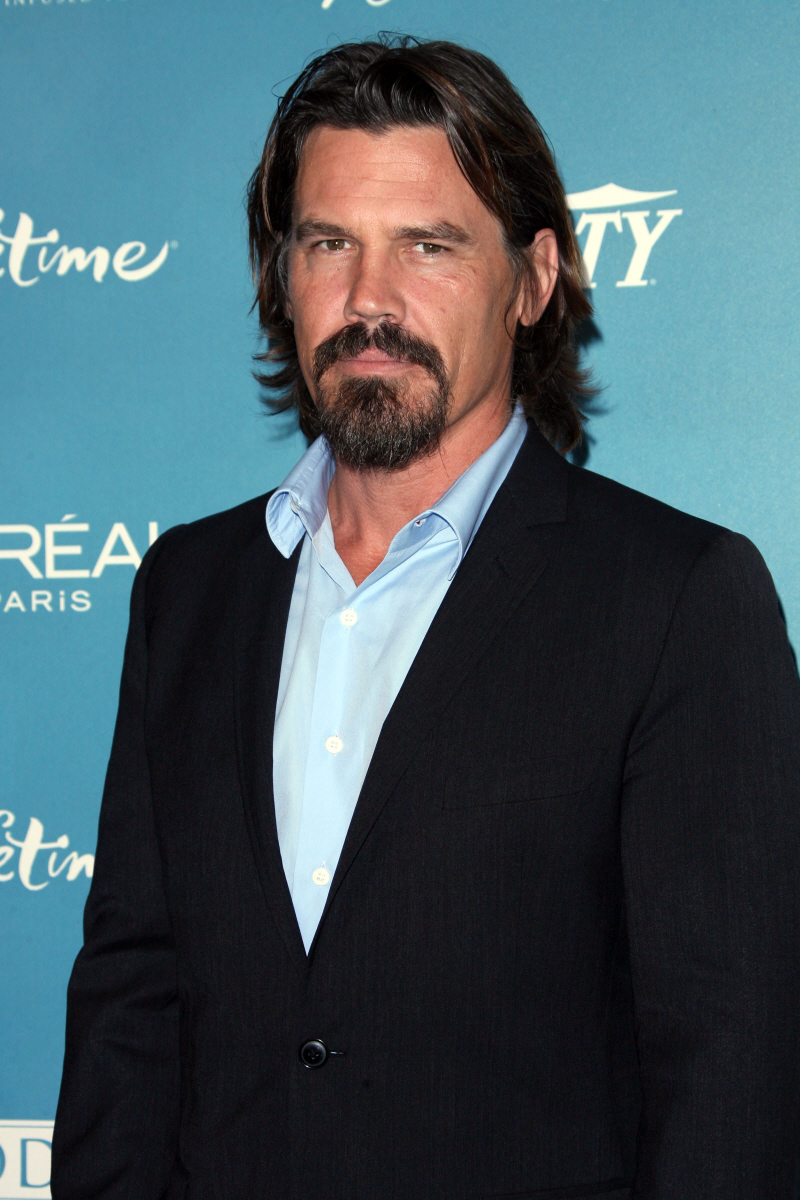 One of the first news stories I saw Monday morning was the breaking story about the Church of Scientology. The New Yorker has just published an exhaustive article on the Church/cult which is the culmination of ten months of research, including talking to high-profile people who were once involved with CoS. The 26-page article is here, at The New Yorker. I haven't got the chance to read the whole thing, or even skim most of it. I've only managed to read the excerpts, like this one, where Josh Brolin talks about his brief flirtation with Xenu:
There are many celebrity adherents to Scientology — Josh Brolin isn't one of them.

In a long feature about 'Crash' director and screenwriter Paul Haggis' rejection of his longtime religion, The New Yorker spoke to star Josh Brolin about his brief and unsuccessful run-in with the group.

Running to the religion "in a time of desperation," Brolin says he saw some… interesting things. One of them involved John Travolta "practicing Scientology" on Marlon Brando.

"I watched this process going on–it was very physical," Brolin said. "I was thinking, 'This is really f**ing bizarre! Then, after ten minutes, Brando opens his eyes and says, 'That really helped. I actually feel different!'"

For the record, Travolta denies that it ever happened.

Haggis opens about how, as a troublemaking young man, he felt saved by Scientology, something that stars such as Kirstie Alley attested to, saying that it saved her from cocaine. Haggis, though, says that the Church had a fierce anti-gay slant, something that especially troubled him given both his belief in social justice and the members of the Church that are rumored to be gay.
[From Huffington Post]
Um, I totally believe that John Travolta was coming on to Marlon Brando. Did that strike anyone else? Like Travolta wanted to tag that ass. Anyway, Paul Haggis left CoS after the head of CoS's San Diego office signed the Proposition 8 petition in 2008. Haggis spent months trying to get CoS to clarify their position on gay rights, to no avail, so he ended up "resigning" from the Church. Haggis also details his issues with certain policies and practices of CoS, including "disconnection" and the rumors of the organization's civil rights violations on members. Speaking of, the FBI opened an investigation into CoS (or "Sea Org" as "the religious order" are called). The investigation was for human trafficking. Human trafficking cases are usually meant for prostitution, and specifically the enslavement of women for sexual or slave labor purposes. More from The New Yorker piece:
The laws regarding trafficking were built largely around forced prostitution, but they also pertain to slave labor. Under federal law, slavery is defined, in part, by the use of coercion, torture, starvation, imprisonment, threats, and psychological abuse. The California penal code lists several indicators that someone may be a victim of human trafficking: signs of trauma or fatigue; being afraid or unable to talk, because of censorship by others or security measures that prevent communication with others; working in one place without the freedom to move about; owing a debt to one's employer; and not having control over identification documents. Those conditions echo the testimony of many former Sea Org members…
[From The New Yorker via Gawker]
So… Tom Cruise and John Travolta could be slaves, people. Well… I believe that they are brainwashed, and that there is probably a significant amount of "groupthink" going on, but is that a good enough excuse? At some point, doesn't personal responsibility have to come into play? I have always believed that many actors join up with Scientology because they think it will help their careers, not because they believe in the "tenants" of CoS, whatever they may be (spa dong, high heels for men, contractually enforced marriages). Whatever.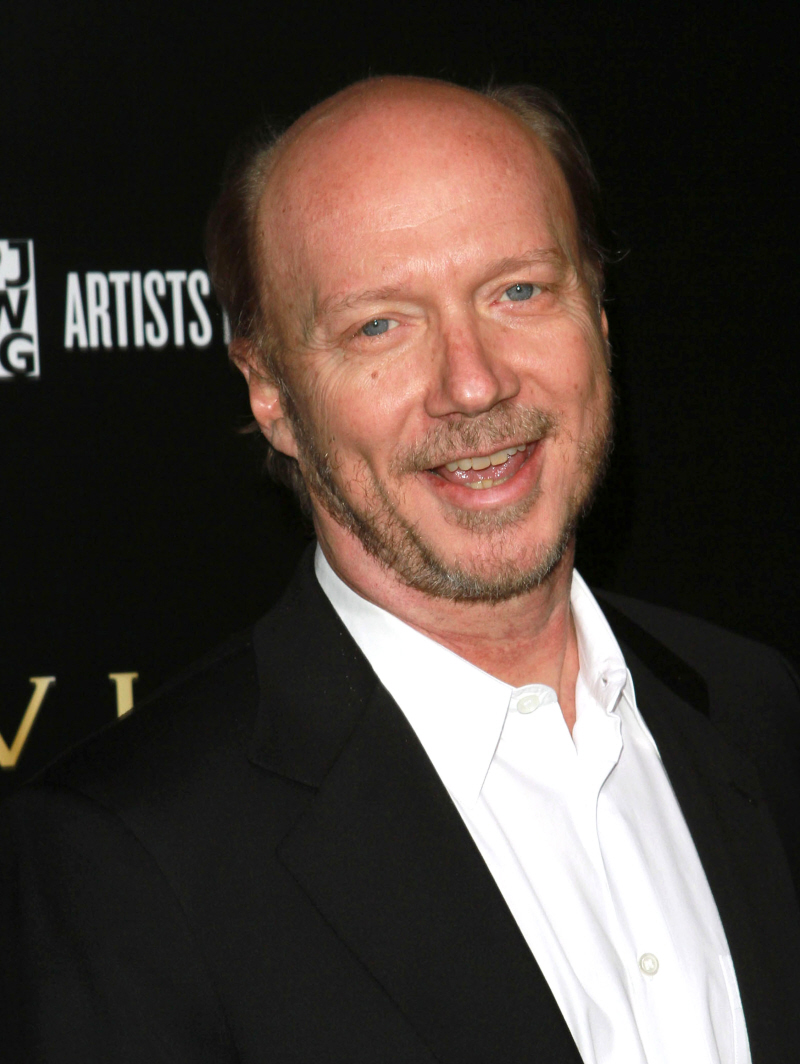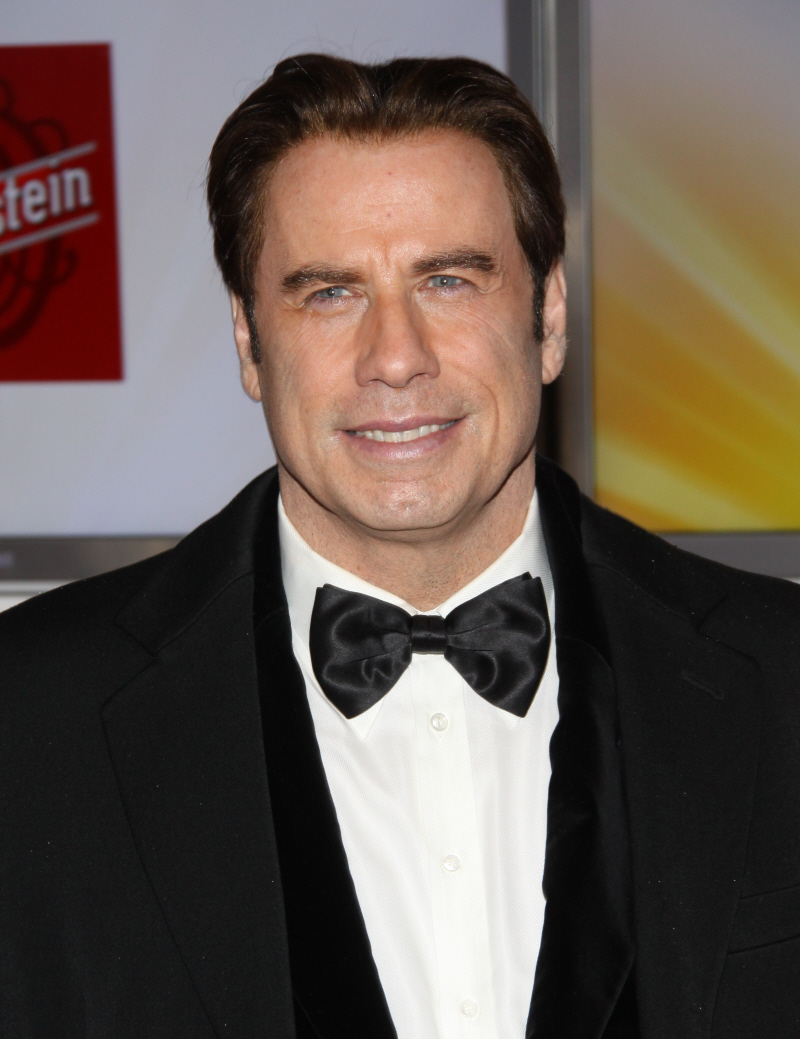 Photos courtesy of WENN.

Posted in
Crazy
,
Creepy
,
Crime
,
Cults
,
John Travolta
,
Josh Brolin
,
Scientology