Gabriel Aubry: The nanny tripped, I didn't push her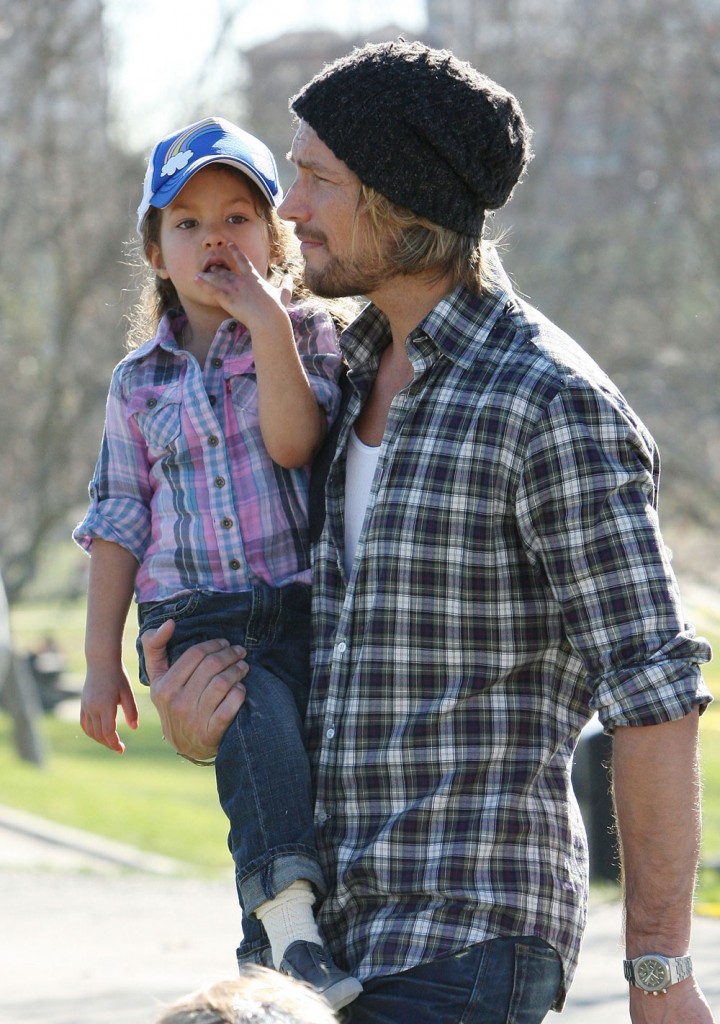 Yesterday we heard that Halle Berry's ex, Gabriel Aubry, was being investigated for misdemeanor battery and child endangerment after an altercation with a nanny who works for both Halle and Gabriel. Apparently the nanny confronted Aubry over not bringing his nearly four year-old daughter, Nahla, to school. The argument then got heated, with the nanny telling police that Gabriel verbally abused her and then pushed her while she was holding Nahla. The nanny claims she almost fell and that she was slammed against the wall.
Opinions on this story were very polarized. Some people thought the nanny was on team Halle and was trying to malign Gabriel, which is supported by the nanny's claims that Gabriel often called her a "spy" when she was at his house. Maybe she does have allegiances to Halle, but even if that's the case it doesn't rule out Aubry being abusive. Also, the nanny told the police the minor and unnecessary detail that Nahla had a rash that Gabriel refused to treat. Why would she tell them that unless she was throwing accusations out there trying to see what would stick? Plus, the nanny lost a restraining order bid she had against Gabriel. In the restraining order, she admits opening his apartment door with a key she had on January 18 just prior to the altercation and she makes no mention of knocking. On the other hand, we've heard for some time that Aubry has an explosive temper, and why would the nanny bother to take out a restraining order unless she was afraid of him? It's not too farfetched to imagine him going off on an employee who overstepped her bounds and then pushing her out the door.
Well a new article in Radar has a "source" close to Gabriel who claims that he didn't push the nanny and that she "tripped."
However, Aubry is telling a very different version of events.

"Why in the world would Gabriel push the nanny causing her to fall while she was holding his daughter?" a source close to the situation asks. "Gabriel is fiercely protective of Nahla. The nanny tripped, and she fell while holding Nahla. Yes, Gabriel and the nanny were arguing, he felt like his parenting skills were under attack again. Gabriel can't believe how out of control this situation has become. He is hopeful that criminal charges won't be filed against him."

As RadarOnline.com previously reported, the nanny says that last Wednesday she went to pick Nahla up at school and she wasn't there, so she went to Gabriel's home.

"Gabriel and the nanny got into an argument because no one alerted her that Nahla didn't go to school," a source told RadarOnline.com.

The source went on to claim that Aubry allegedly verbally abused the nanny, before things took a turn for the physical.

"She picked up Nahla to leave and Gabriel yelled at her and shoved her out the door so hard that she hit the wall — while she had Nahla in her arms!" the source alleges, adding that the nanny claims the abuse is ongoing. The nanny filed a police report and Aubrey is now being investigated for misdemeanor battery and child endangerment.
[From Radar]
When someone issues a denial that starts with a question, it's suspect to me. "Why would I do that?" is not the same as categorically saying "I didn't do that," although the source later claims that the nanny "tripped."
Yesterday there was a court hearing in which Halle asked for an emergency "no contact" order for Gabriel and their daughter until the investigation into this incident was completed. TMZ reports that the judge left the custody arrangement "as is" and put off a ruling until the judge who has been handling this case returns from vacation. Radar has more information that "The Los Angeles Department of Children & Family Services is expected to interview Berry, Aubry, and the nanny in the next several days."
Let's pretend that none of these people are famous and that we only know their situation and nothing else about them. You have a couple who went through an acrimonious divorce and who both love their daughter. The mother doesn't want the father to have contact with his daughter at all and has actively worked to limit their contact. A nanny who works for the mother claims that the father yells a lot, is verbally abusive towards her and pushed her twice out the door, once with his daughter in her hands. Barring our feelings on whether the guy is abusive, and whether this is emotionally damaging to his child, is it enough to deny him all contact with his daughter? It's a hard accusation to prove, so probably not. I could see supervised visitation continuing indefinitely, though.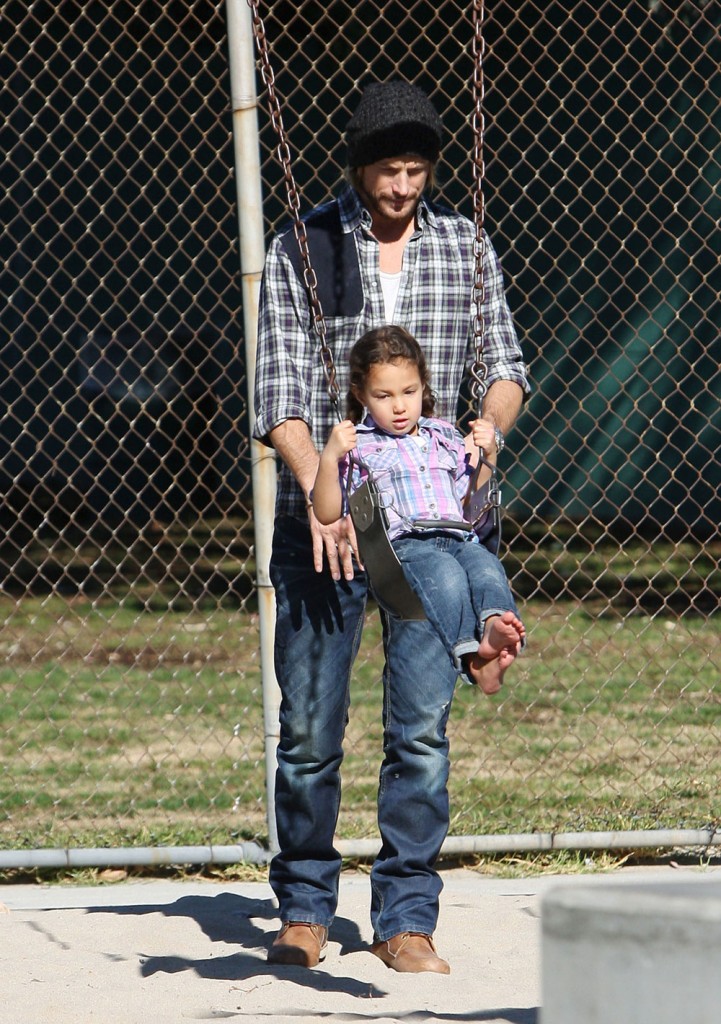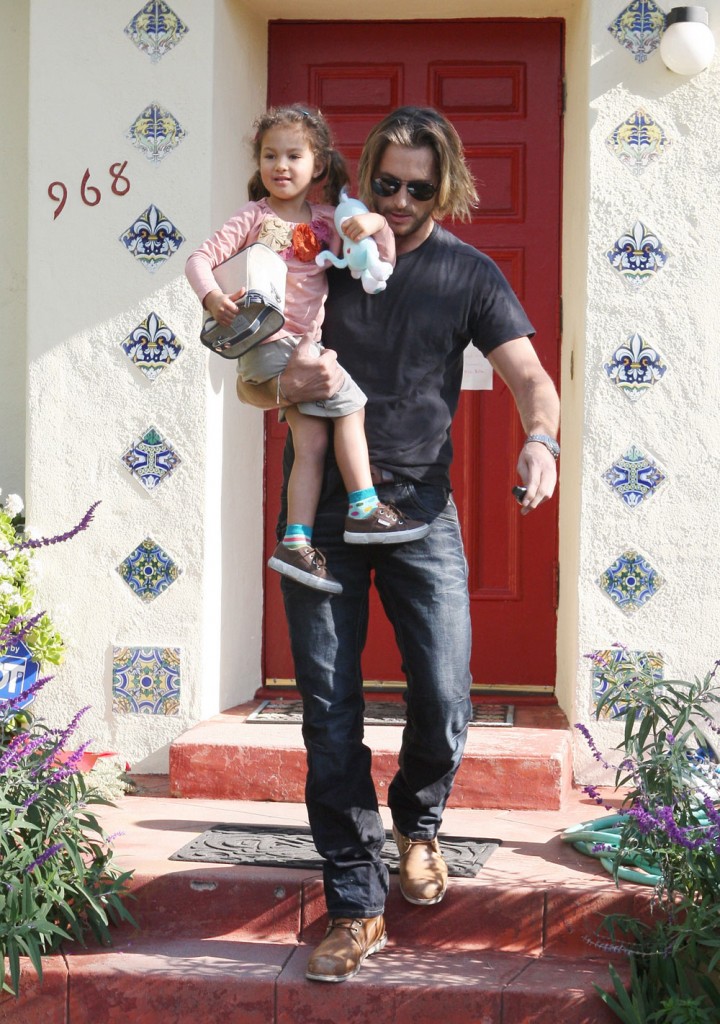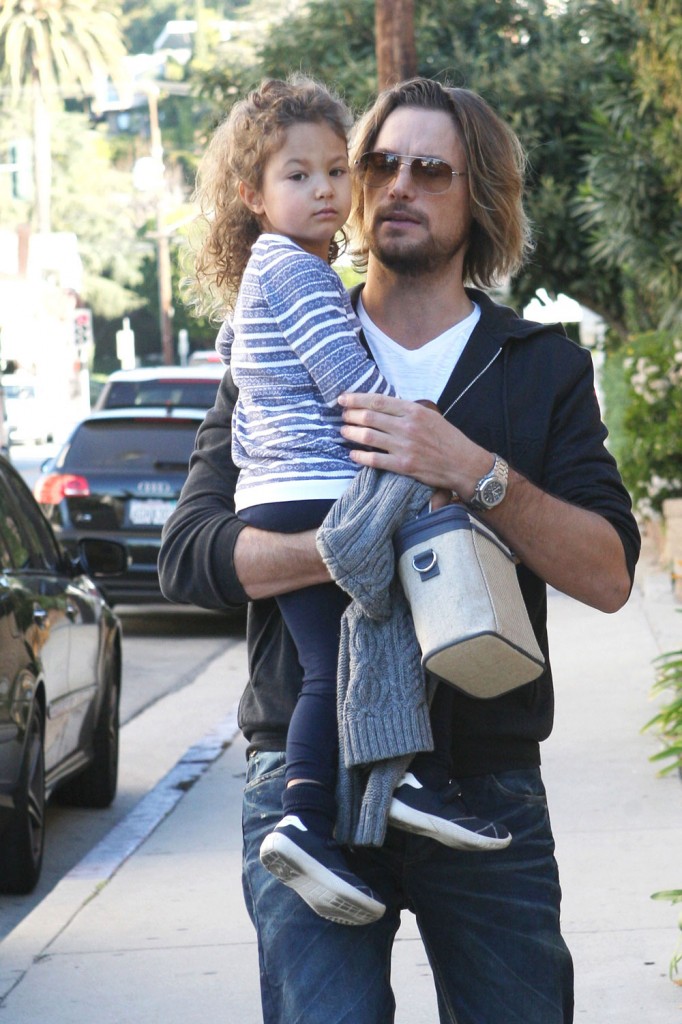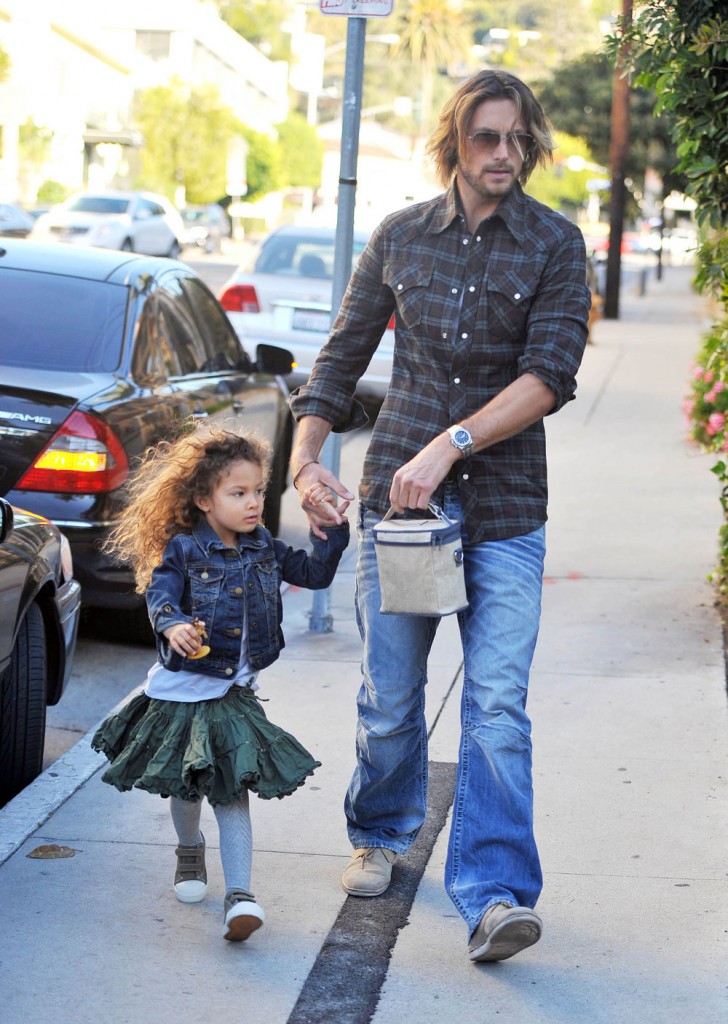 Gabriel and Nahla are shown on 1-13, 1-9, 1-6 and 12-28. Credit: WENN.com
Posted in
Abusive
,
Custody battles
,
Gabriel Aubry
,
Halle Berry
,
Photos