Roger Ebert has died at age 70, wife Chaz says he passed away with a smile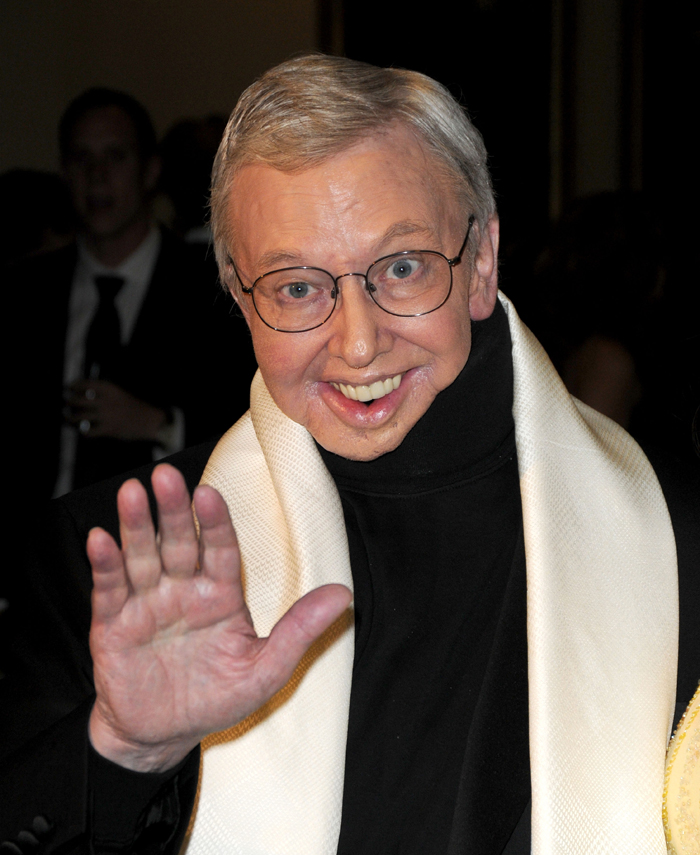 A few days ago, CB covered Roger Ebert's announcement that his cancer had returned yet again and that he would be taking "a leave of presence." Sadly, Ebert did pass away yesterday afternoon at the age of 70. CB asked me if I wanted to write about his death since I work as a film critic, and I agreed although I knew that I'd be fighting back some tears while trying to gather my thoughts. Honestly, I have written for Pajiba for six years but am not a "serious" critic who reviews prestige movies. Mostly, I review testosterone-laden action films, kiddie flicks, and horror movies. In comparison, Ebert did it all, he did it damn well, and he did it without apology. He also performed his duties as a film critic up until the very end of his life, and I think we would all be quite lucky if we died while still doing what we love to do.
Ebert had already repeatedly battled cancer to his thyroid and salivary glands for several years, and he lost much of his jaw as well as his voice as a result of many operations. A few years ago in a profile with Esquire, Ebert admitted that if the cancer returned again, he would not seek further operations, and his only solution would be "over and out." It looks like that is exactly what happened, only I'm not sure whether or not Ebert realized how numbered his days would be while crafting the most recent letter to his audience. I do have a hunch that Ebert may have actually known what was coming and chose to continue working because he never wanted to give up any of his life, even just a little bit, to the resignation of not doing his favorite thing in the world — watching movies and writing about them. Indeed, Roger's longtime employer, the Chicago Sun-Times tweeted the sad news of Ebert's death:
It is with a heavy heart we report that legendary film critic Roger Ebert (@ebertchicago) has passed away

— Suntimes (@Suntimes) April 4, 2013
Obvously, I speak for countless people when I say that this is truly a loss of great proportions, and it is a loss that will be felt forever by moviegoers and people who simply enjoy reading film criticism. While Ebert's writing style was considered very mainstream (he was syndicated in over 200 newspapers and hosted a few popular television programs as well), he also possessed a very acerbic wit that he never attempted to hide or tone down in any form. To film critics like myself, he seemed like the last of a (for lack of a better word) dying breed. Ebert was both a trailblazer (he was the first movie critic to win a Pulitzer Prize) and a living artifact from the days when print newspapers thrived. He worked as a critic for 46 years and made a successful transition to the internet as well. Over the past couple of years, lots of people felt as if they'd gotten to know Ebert better through his Twitter account, where he regularly interacted with readers.
Ebert is survived by his wife of nearly twenty years, Chaz Hammelsmith, whom he often referred to as "my protector." Chaz took to Roger's blog on the Sun-Times site to reveal that her husband died with a smile on his face while heading to hospice care: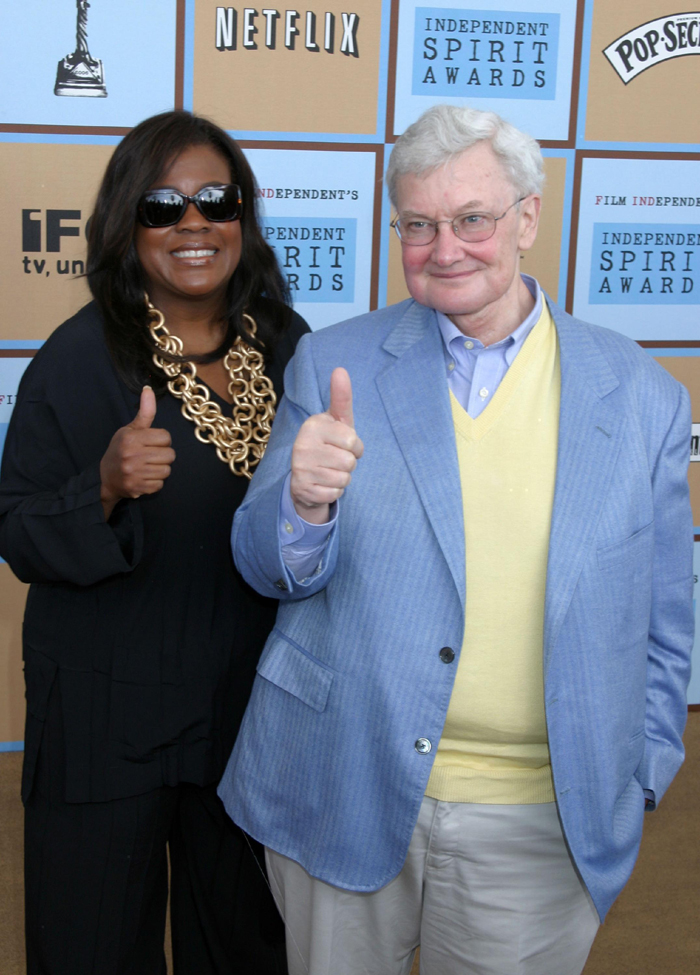 Chaz Ebert issued the following statement Thursday about the passing of her husband, Roger Ebert, a day after he celebrated 46 years as a film critic:

"I am devastated by the loss of my love, Roger — my husband, my friend, my confidante and oh-so-brilliant partner of over 20 years. He fought a courageous fight. I've lost the love of my life and the world has lost a visionary and a creative and generous spirit who touched so many people all over the world. We had a lovely, lovely life together, more beautiful and epic than a movie. It had its highs and the lows, but was always experienced with good humor, grace and a deep abiding love for each other.

"Roger was a beloved husband, stepfather to Sonia and Jay, and grandfather to Raven, Emil, Mark and Joseph. Just yesterday he was saying how his grandchildren were "the best things in my life." He was happy and radiating satisfaction over the outpouring of responses to his blog about his 46th year as a film critic. But he was also getting tired of his fight with cancer, and said if this takes him, he has lived a great and full life.

"We were getting ready to go home today for hospice care, when he looked at us, smiled, and passed away. No struggle, no pain, just a quiet, dignified transition.

"We are touched by all the kindness and the outpouring of love we've received. And I want to echo what Roger said in his last blog, thank you for going on this journey with us."
[From Roger Ebert's Journal]
Just a little over a week ago, Ebert published his last review, which just happened to be a relative evisceration of Stephenie Meyer's The Host that drew upon broader themes in life to describe exactly why the movie failed as a piece of cinema. Ebert's comprehensive knowledge of culture (both pop and otherwise) really set his opinions apart from all other critics. I didn't always agree with his viewpoints, but I never misunderstood his reasoning. In the letter that CB already discussed, Ebert ended his essay by saying, "Thank you for going on this journey with me. I'll see you at the movies." Yes, that is where I shall see him this weekend.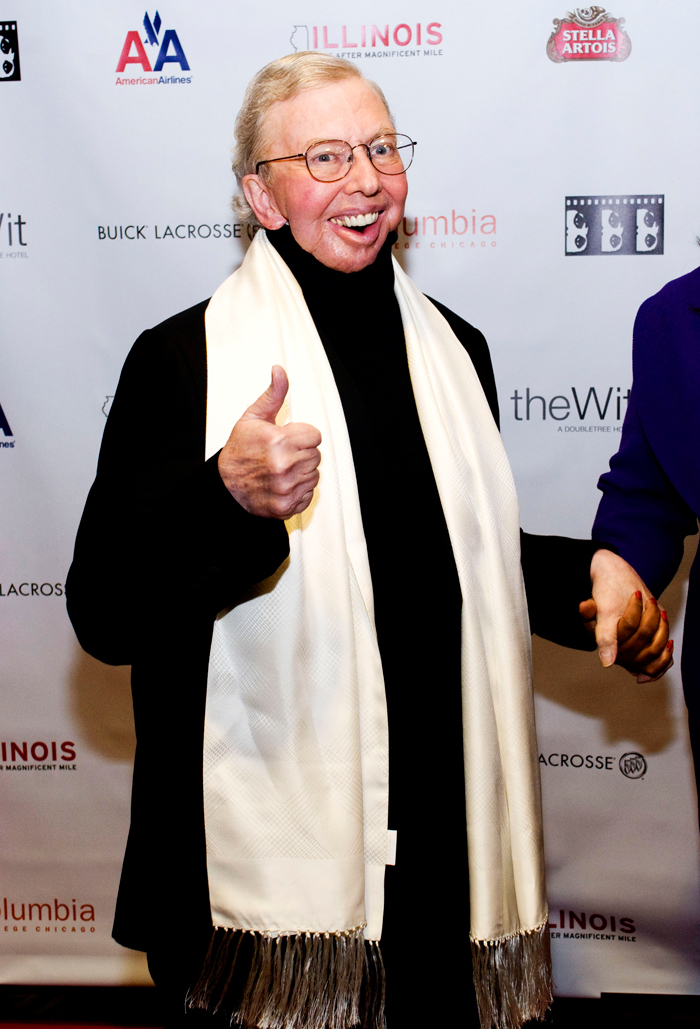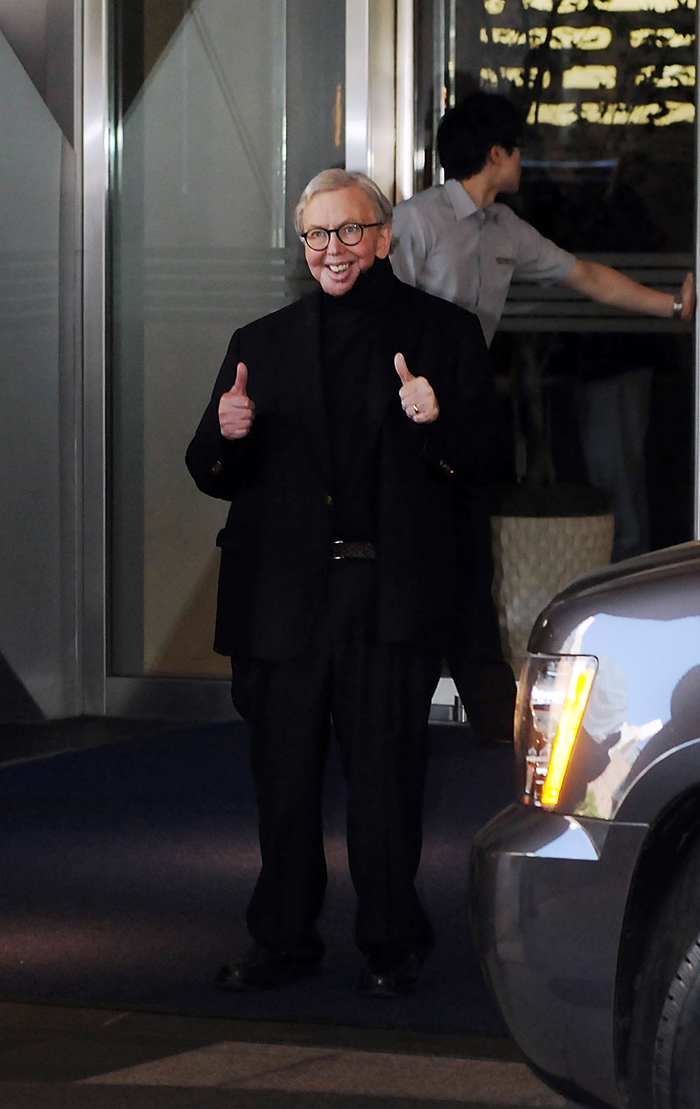 Photos courtesy of WENN
Posted in
Deaths
,
Roger Ebert