Demi Lovato, Kim Kardashian in white at awards show: who looks better?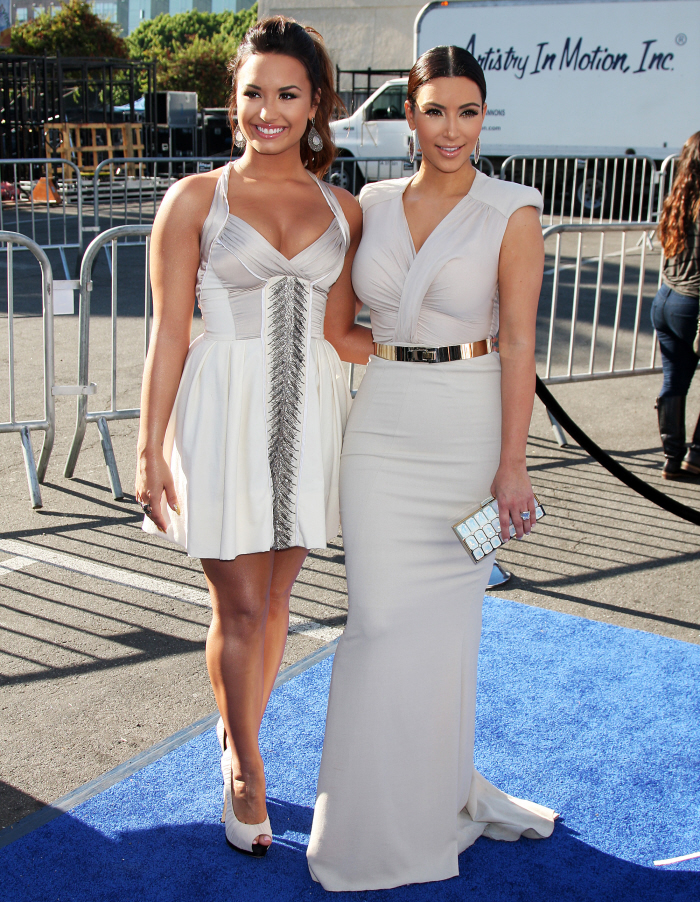 Last night, the "Do Something" Awards were held in LA, and the biggest "gets" of the evening were Kim Kardashian, Demi Lovato, Jane Lynch, and Justin Bieber (The Bieb didn't even walk the carpet). So… no offense to Jane, but the event wasn't really A-list or anything. Still, we do have some interesting photos of Demi and Kim posing together on the carpet. Now, go ahead and yell at me because I've never thought Demi was a really "fresh, pretty" looking girl. But doesn't she look amazing when she stands next to Kim Kardashian? Maybe that's the new thing – "How great do you look standing next to a Kardashian?" Because Demi looks gorgeous, fresh, natural, beautiful and adorable next to Kim's kat-face.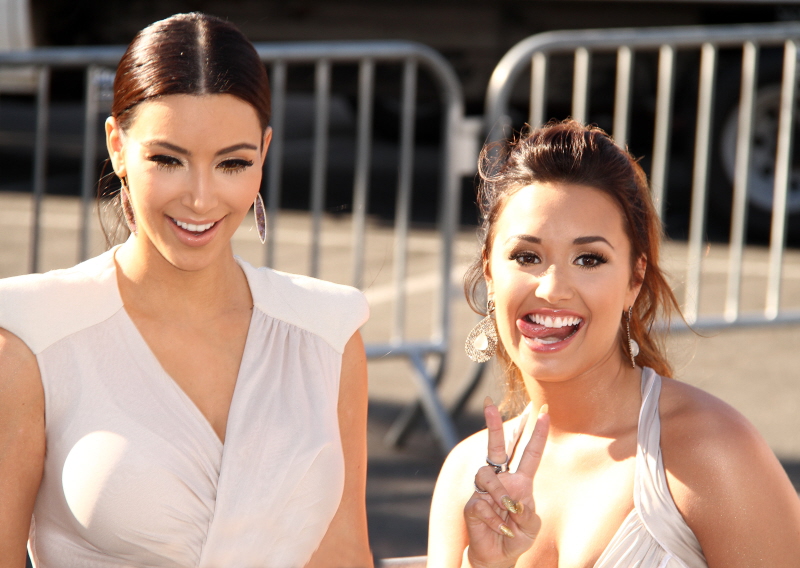 As for the actual fashion happening here… is it wrong that I like both of their dresses? Kim made a rare fashion hit with this long gown in an off-white, with a metallic belt, designer unknown. My only complaints about Kim's look are the shoulder pads (dated, unnecessary) and the fact that she's too dressy for this kind of event. As for Demi – some sites are talking about how her boobs are on display, but I think she looks really pretty and healthy. I do hope she's doing alright, because she looks great. Is it a bad sign that she's hanging with Kim Kardashian? Probably. But that's an issue for another time.
PS… I included some closeups of Kim's face just to emphasize the point that her face is officially a tragedy. She's ridiculous.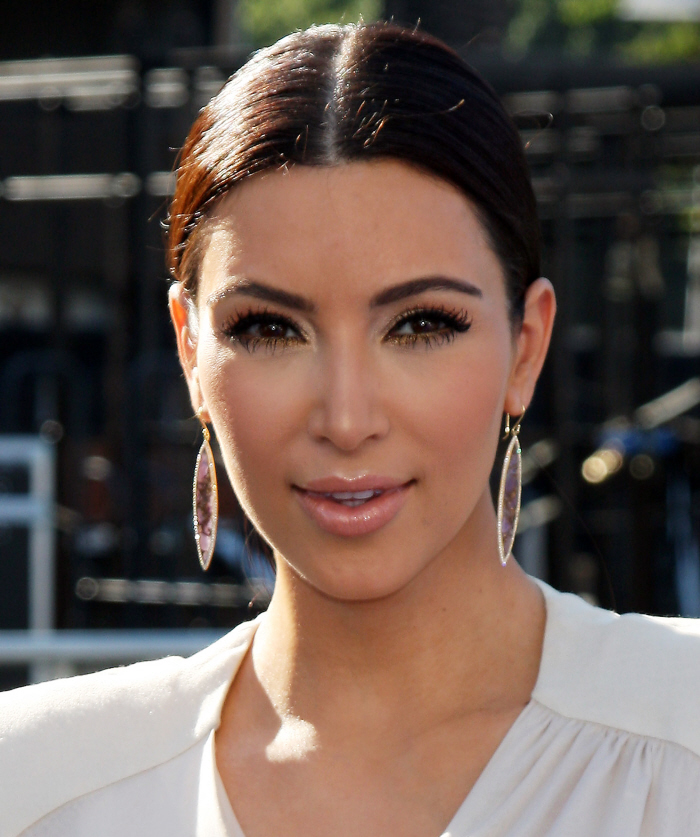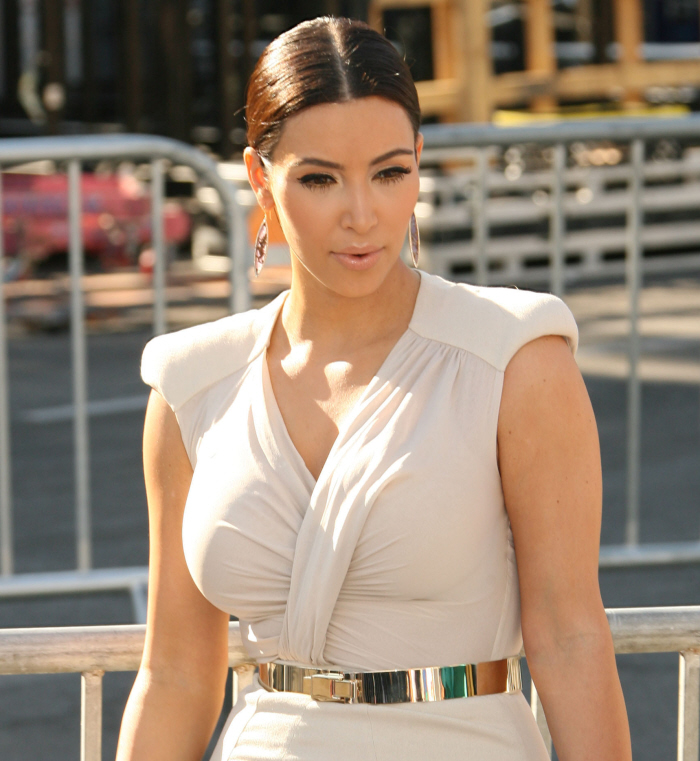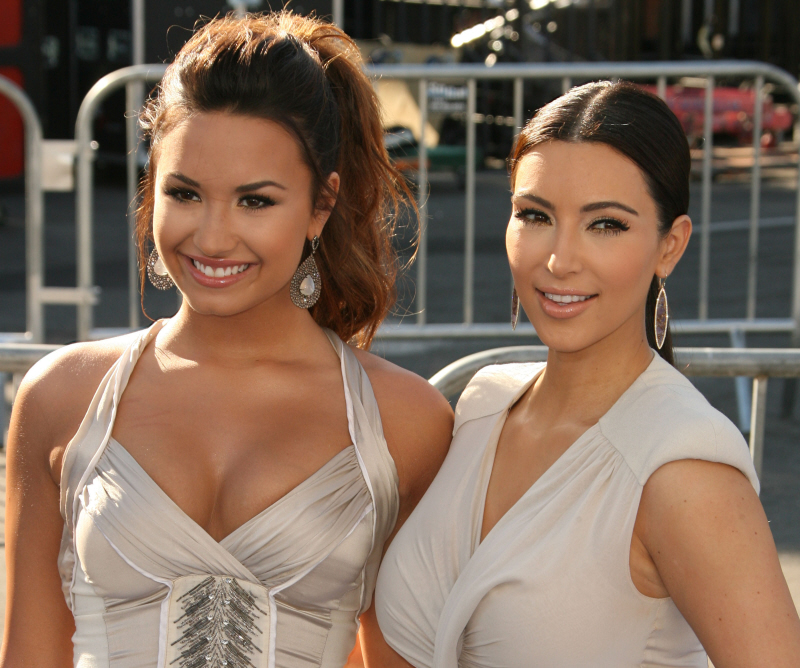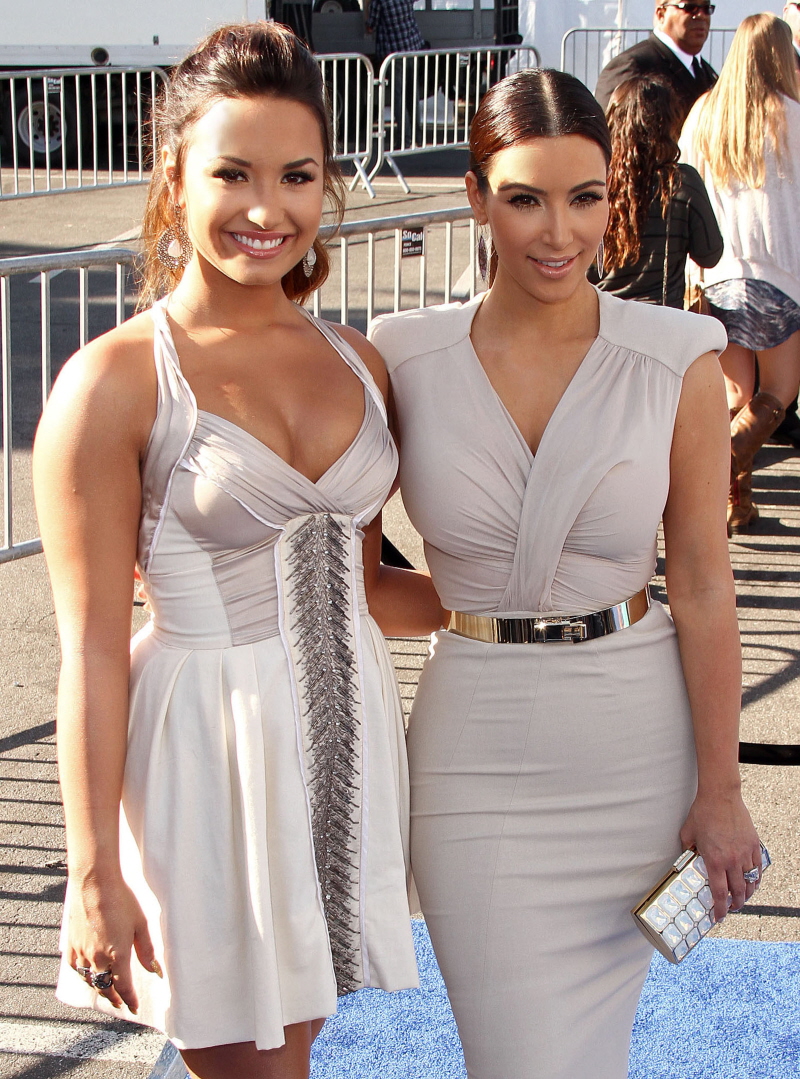 Photos courtesy of Fame & WENN.

Posted in
Demi Lovato
,
Fashion
,
Kim Kardashian