Renee Zellweger vs. Marion Cotillard in black at the Met Gala: whose hair was worse?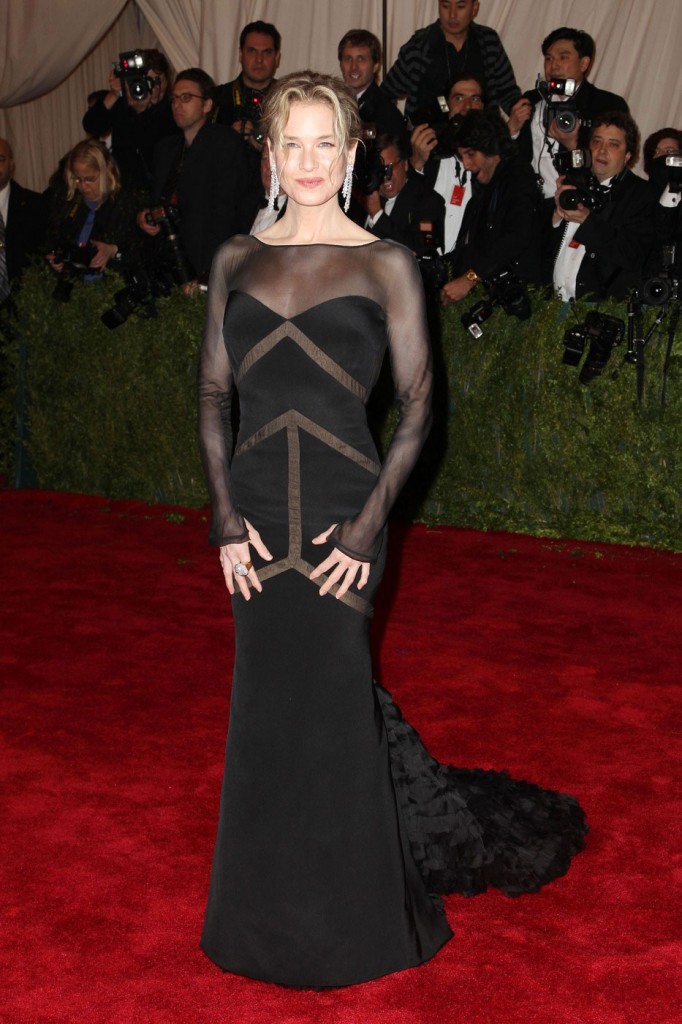 Here were have two gorgeous women at the Met Gala last night whose very poorly-styled hair kind of ruins whatever look they were going for. First off is Renee Zellweger in black Pucci with a bizarre modern line pattern across the front that makes it look like an arrow is pointing at her cleavage. Renee has worn Carolina Herrera for years, including her relatively strong showing at last year's Met Gala. This makes me wonder if she pissed off someone at Herrera or if she's just trying to switch it up. Either way, I don't think this dress is working for her. I don't like the sheer sleeves and neckline coupled with the open back, which just look dated. (You can see a photo of the back of the dress here.) It's also got a bizarre tiered ruffled fishtail.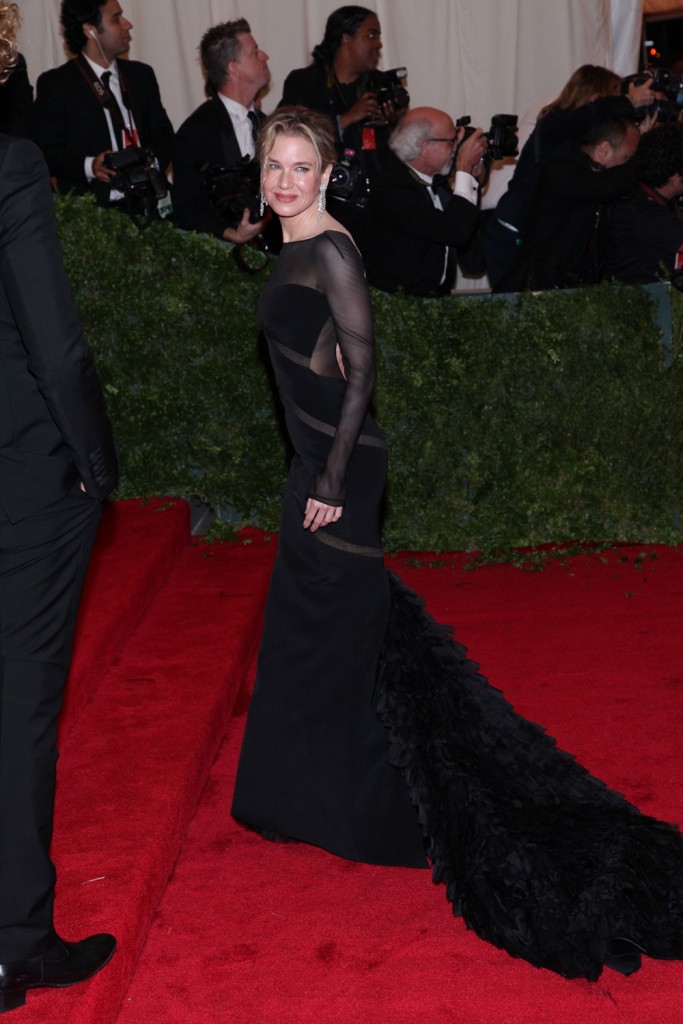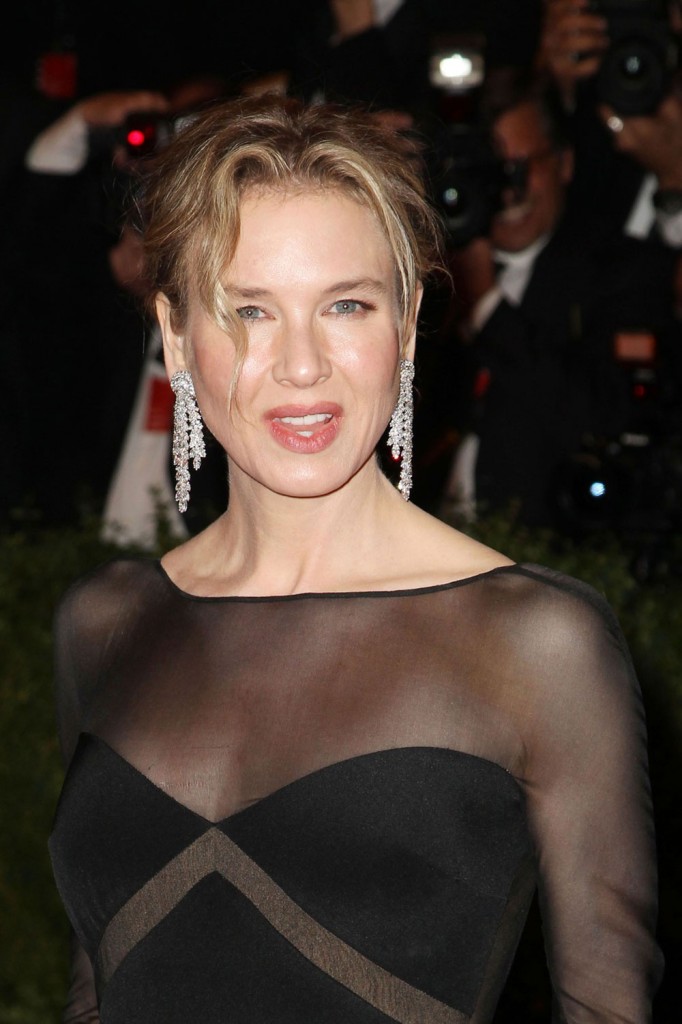 Also, look at Renee's styling. Her makeup is nonexistent and her hair looks so messy. I appreciate that she doesn't wear wigs or extensions, but she could do something much more polished with her short hair. Overall, she looks like a mess. She might have been able to pull off this look with different styling.
She's shown with Peter Dundas, the lead designer for Pucci.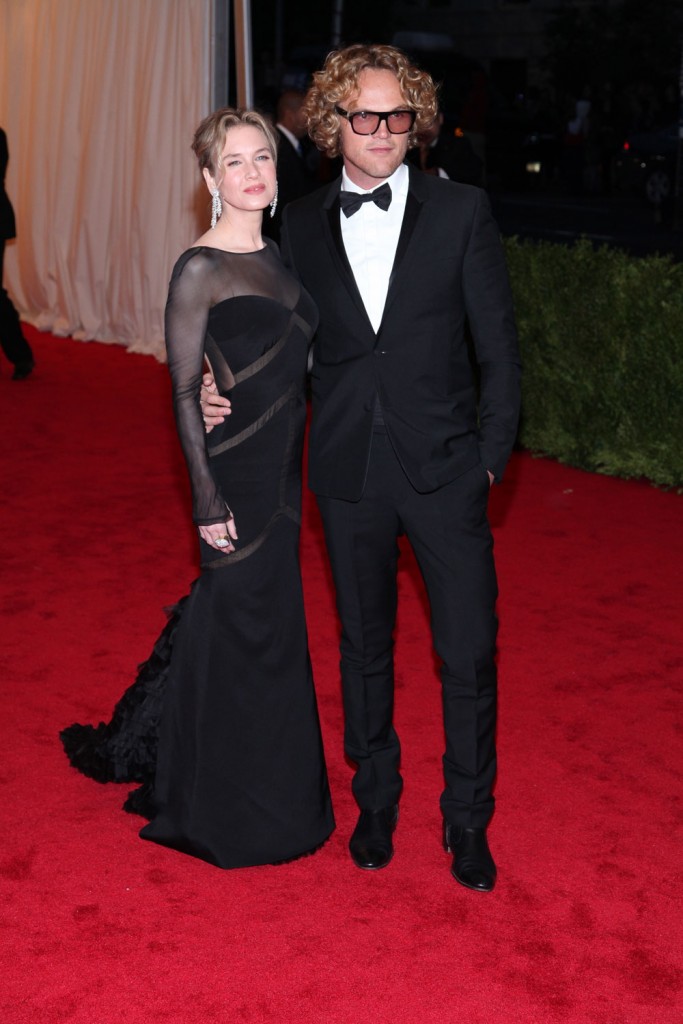 Here's Marion Cotillard in ombre black to purple Christian Dior, also with plain lines. It's not a terrible dress, but I really dislike sheer overlays on top of miniskirts. It looks bizarre. There are too many trends going on here at once: a color change, some sparkles, and a sheer skirt. Plus I'm wondering about the logistics of that dress. Does she have on little booty shorts underneath? It's hard to tell where the dress ends and her legs begin.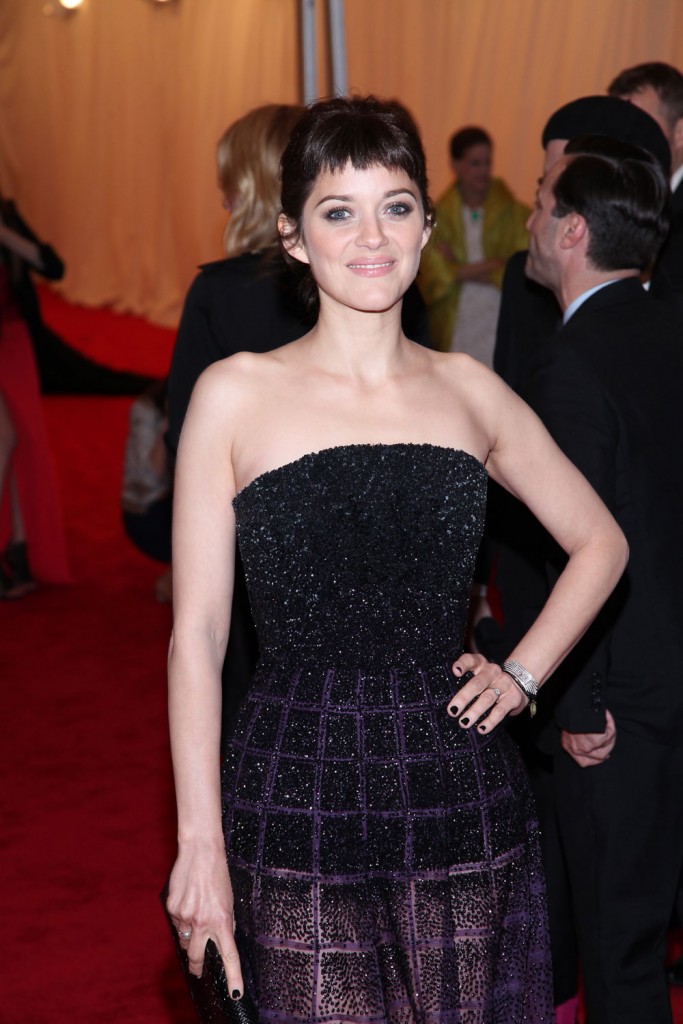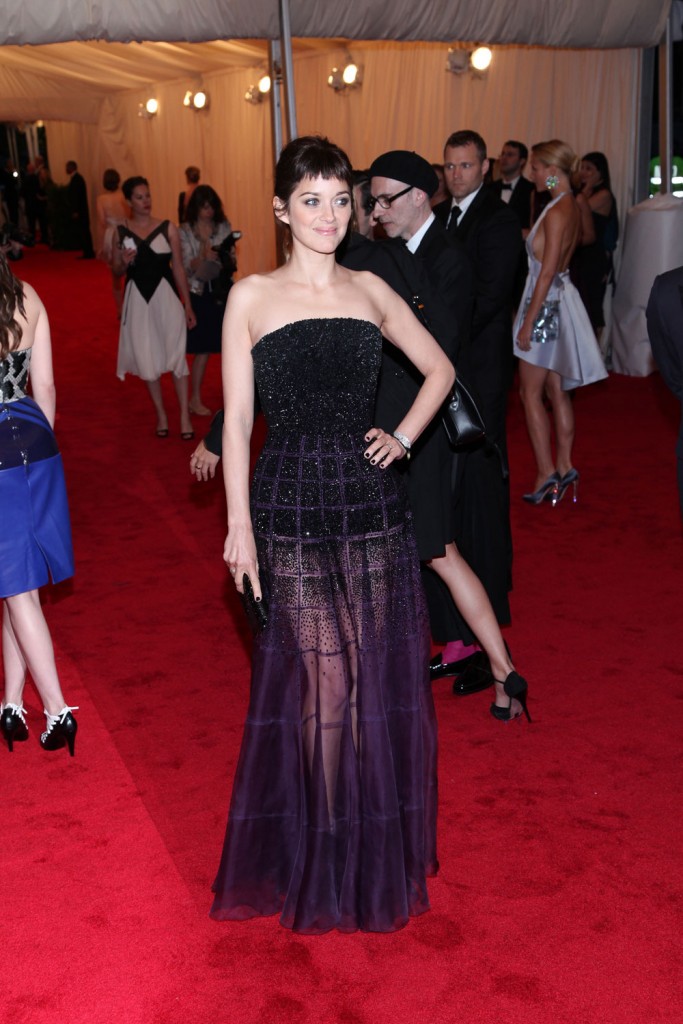 Marion has those itty bitty bangs that define Kaiser's "bang trauma." They highlight her gorgeous face, and make her look pixie-ish, but they also look like a mistake at the hairdressers. I do like her makeup a lot, though. Her makeup artist got the look just right – he/she emphasized Marion's eyes and went with a nude lip. She's so pretty.
Also in black looking like she's about to sport dreds is Mary-Kate Olsen. I didn't spot either of her sisters there in the photos we have. Mary-Kate is wearing a shapeless geriatric-looking black sack of her own design. At least it's from her label, The Row. Her makeup makes her look like a gothic succubus.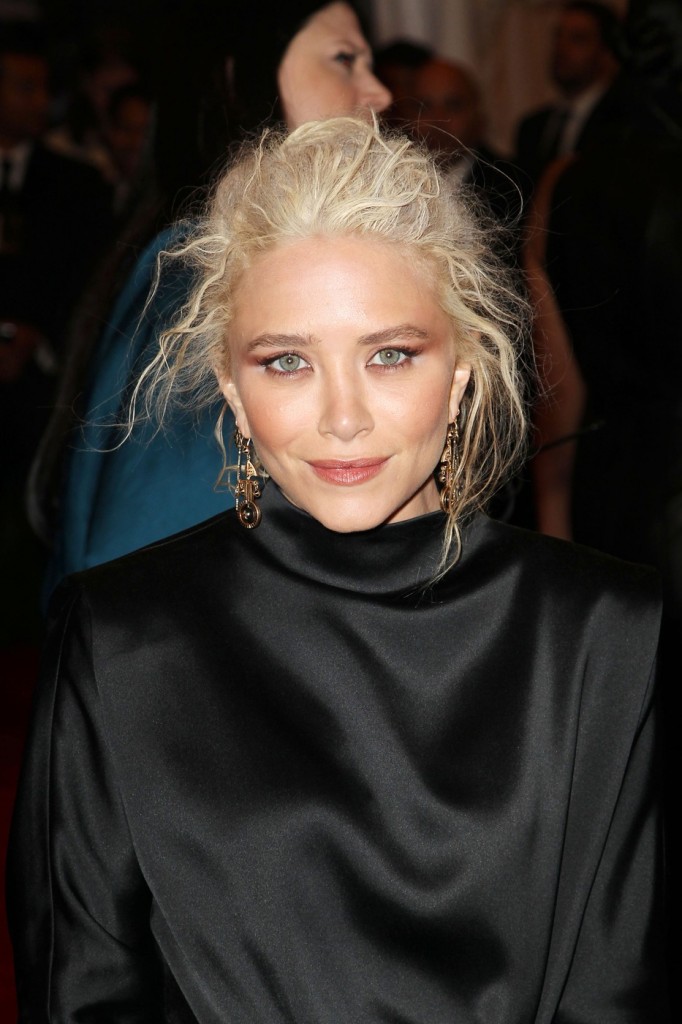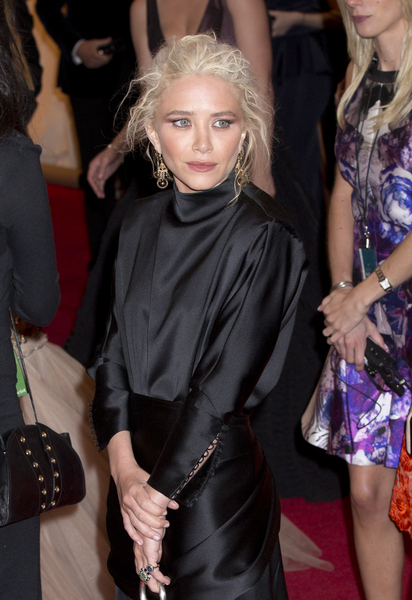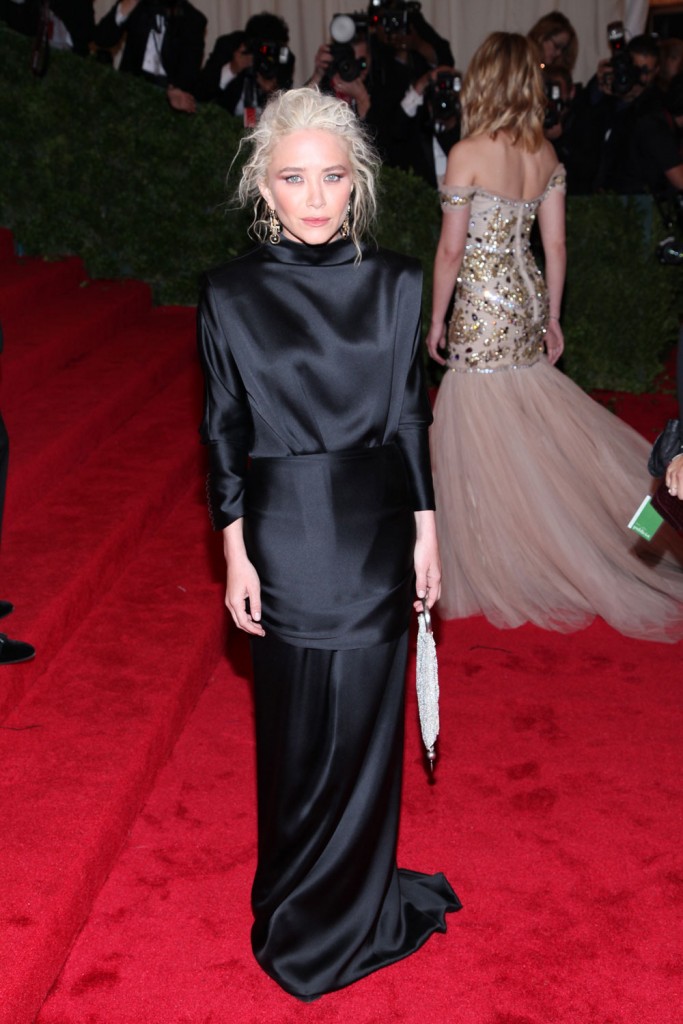 As an aside and palette cleanser, Dianna Agron wore Renee's (former) go-to designer, Carolina Herrera, last night and she looked great. The dress could use a pop of another color, maybe at the belt, but this is lovely on Dianna. I like her hair and makeup too.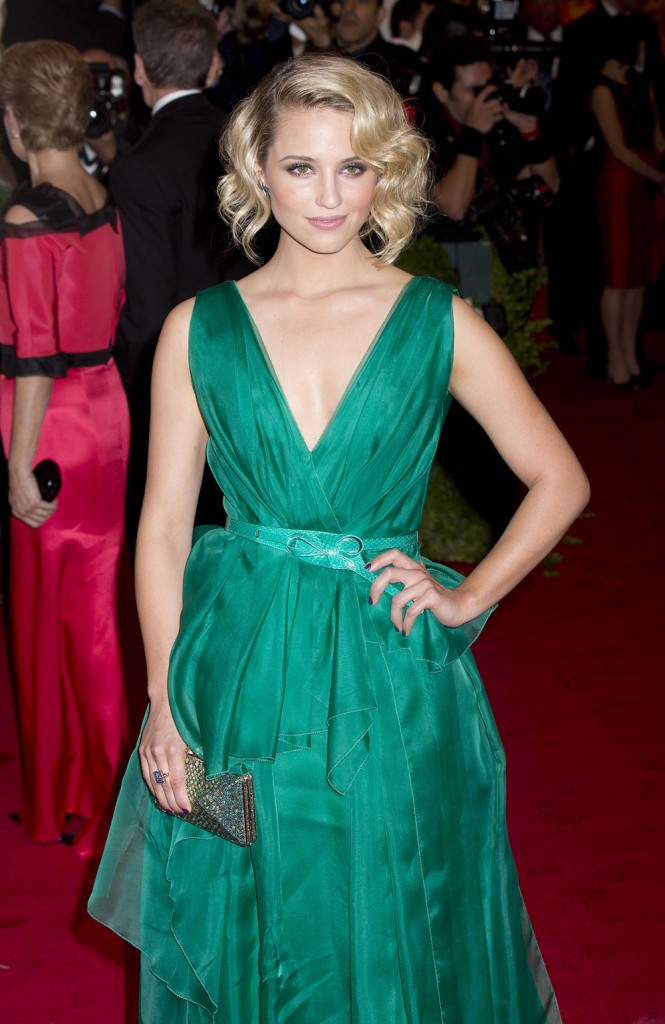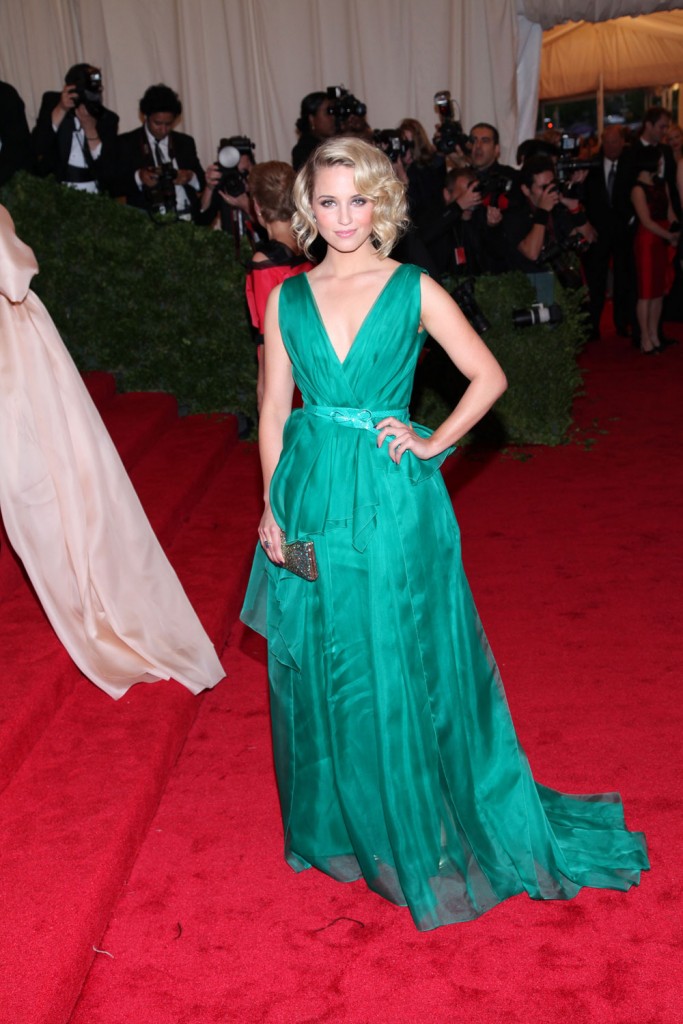 Photo credit: WENN, PRPhotos and Pacific Coast News
Posted in
Dianna Agron
,
Fashion
,
Marion Cotillard
,
Met Gala
,
Renee Zellweger