Russell Brand removes wedding ring 1 month before divorce in new video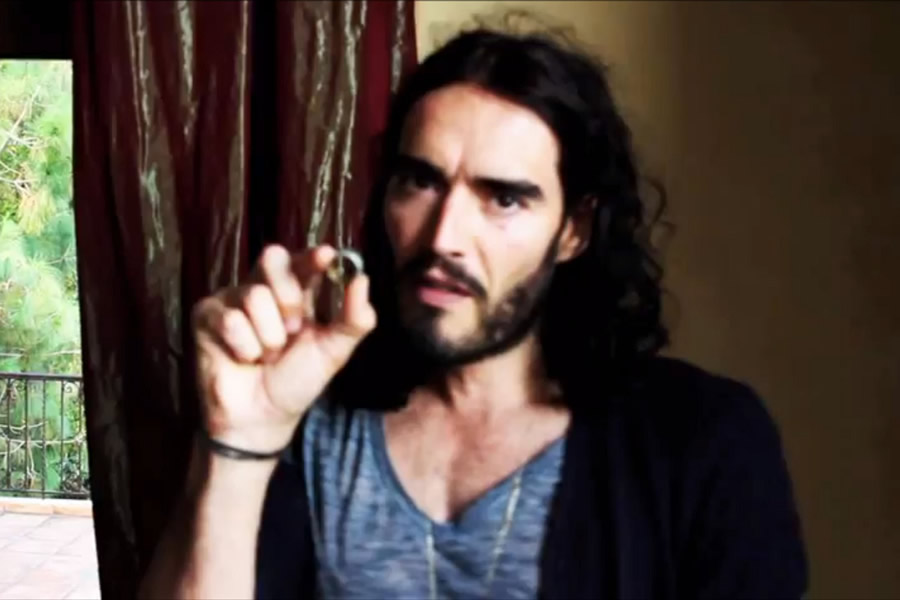 As most people are quite aware of by now, Russell Brand filed for divorce from Katy Perry on Dec. 30, and I think Kaiser was correct when she pointed out that the only really surprising aspect was that Russell was the one who pulled the trigger. In retrospect, maybe Russell's plans were clearer than they seemed due to his wavering ability to wear his wedding ring during the final months of marriage. While the absence of a ring alone doesn't mean everything (after all, Prince William has never worn one), Russell either had a conscious or unconscious desire to leave the thing at home, and I think it said a lot that the guy went ringless on his one-year wedding anniversary while he was photographed alone and stalking the streets of NYC. Perhaps that was his way of getting back at Katy for being out of town on what should've been a romantic occasion. Then Russell was spotted a few weeks later wearing the ring at a sports event, but that's probably because Katy said something about it to him. Not that I blame her at all, for I'd have done the same.
Now a (sort of) new video has surfaced of Russell in November while he was promoting a weeklong stand-up comedy tour of various U.S. colleges. From what I gather, the tour was sponsored in part by pr0n website Nudevista, which is where this video was originally posted. He rambles on for a few minutes and takes possible aim Katy's parents with a joke about the New Testament — "the return of the son of God … that for me was diluted" — and then states the following:
"I am going to meet people from sororities and fraternities. I don't know what a sorority is except for what I have seen on Nudevista – that they are sort of sex clubs for women. A week of revolution and, more importantly, I am going to learn first-hand about sororities." [Russell takes off his wedding ring.] "I'm just going to place this somewhere very, very safe for the next week."
At one point, I'd probably have considered Russell taking off his ring as merely a sly joke in the context of the video. However, the guy filed for divorce one month later, so maybe he was also trying to send a warning to Katy. Who knows if she ever saw the video, or if she even cared about it at all.
Meanwhile, Katy has pulled out of her first scheduled public appearance in the wake of the divorce. She posted a note on her Twitter page stating that she will not be attending Wednesday evening's People's Choice Awards:

Since filing for divorce from Perry on December 30, the British comedian has remained resolutely silent on his Twitter page.

However, estranged wife Perry came forward over the weekend to thank her fans for their support in the difficult times.

Perry also pulled out of what was scheduled to be her first public appearance since the split at the People's Choice Awards, writing her apologies on Twitter.

But new claims have suggested Perry is considering flying into the UK in a bid to resolve things with her former spouse.

A source told Grazia magazine: "Katy was absolutely crushed by Russell's decision. She's furious after everything he's done, but still insists there must be a way to reconcile and try to work things out. She told Russell that if he'd agreed to marriage counselling, they wouldn't be in this mess and tried to persuade him to fly back to the States and meet her. She's now considering jetting to the UK as she's desperate to see him and talk to him. She said she can't stand that everything has been done over the phone and says she needs to see him before she can truly accept it's over."
[From Daily Mail]
Has Katy decided to skip the awards show so that she can fly to London and beg Russell to call off the divorce? I sure hope she's not that deluded and wouldn't humiliate herself in such a way. From the looks of things, Russell is working on moving on with life. Yes, he's been looking quite Lonely in London, but he's been busying himself with making strides professionally by signing on to host his own late-night talk show on FX. Further, the man has actually filed for divorce. He's done with the marriage.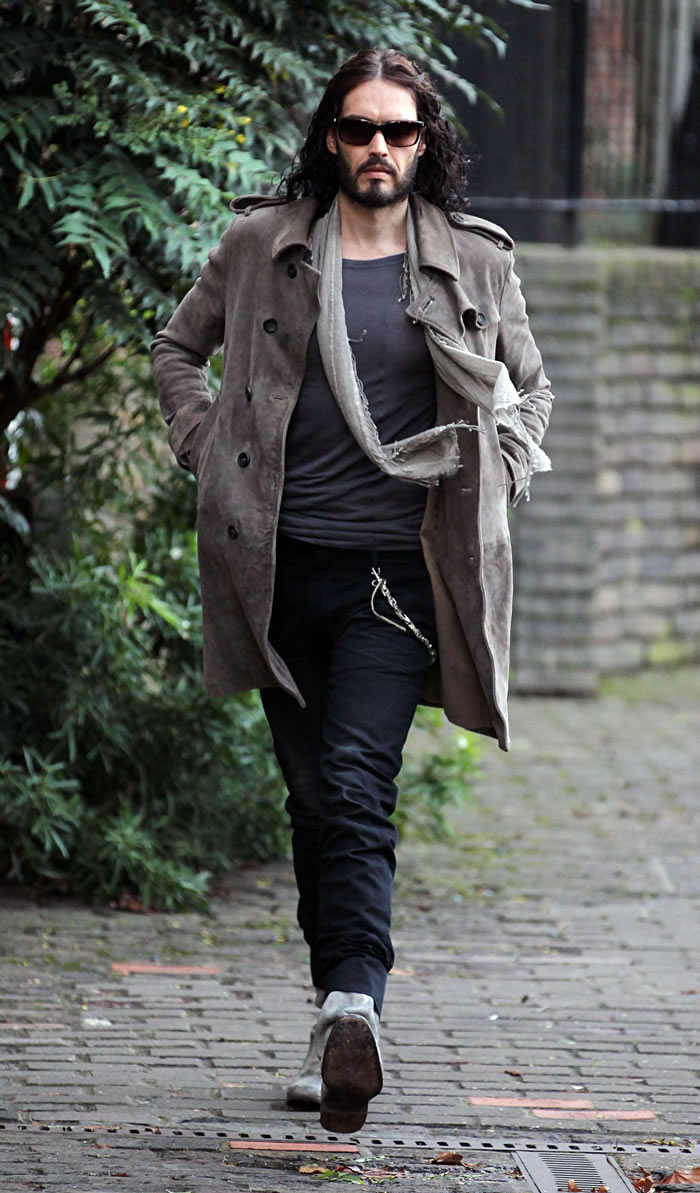 Just for the hell of it, here are some "vintage" (early 2010) photos of Katy and Russell at the beginning of their misguided relationship.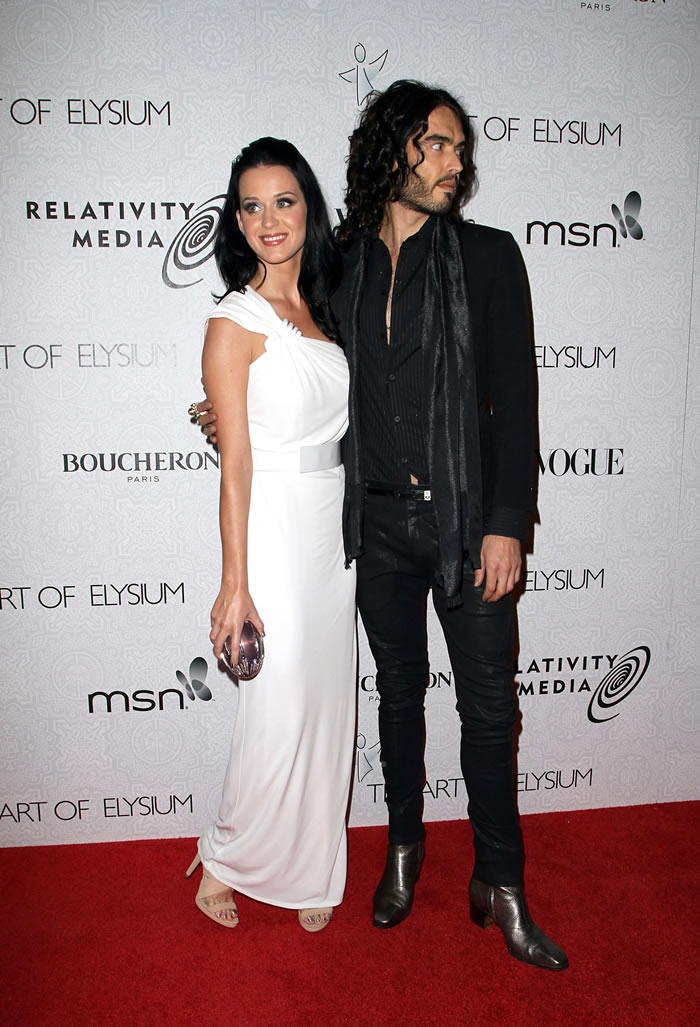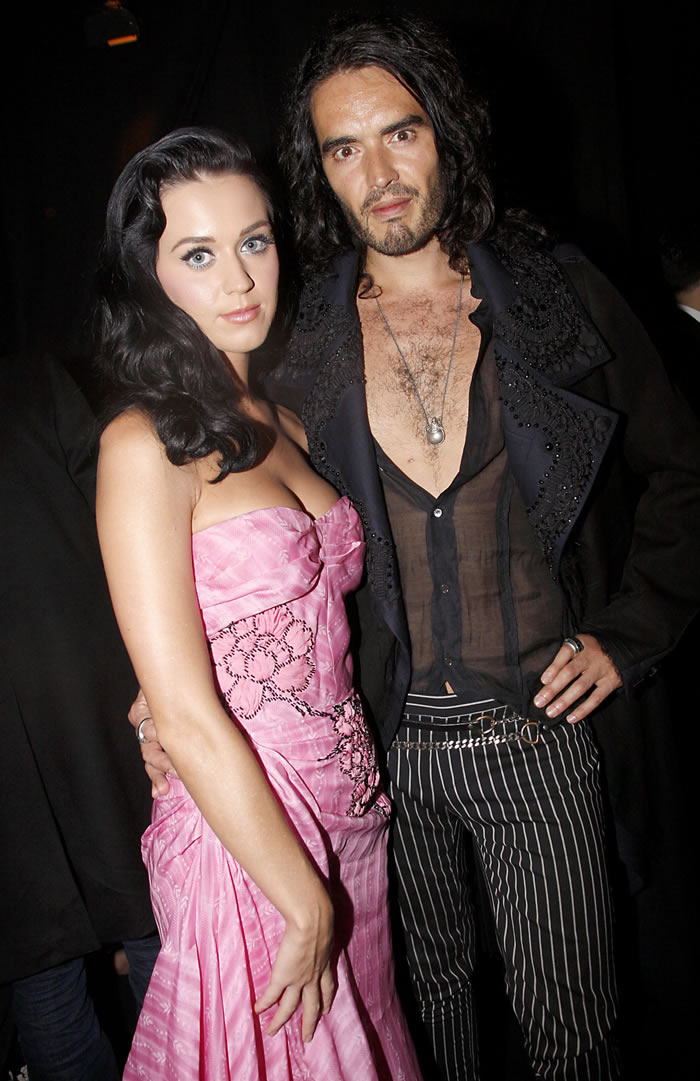 Photos courtesy of Pacific Coast News and Fame/Flynet
Posted in
Divorces
,
Katy Perry
,
Russell Brand