MTV to air teen abortion special, with Dr. Drew Pinksy as counselor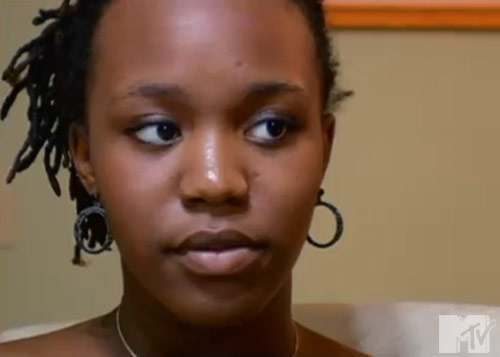 Given the popularity of MTV reality shows 16 and Pregnant and Teen Mom, this latest addition seems kind of inevitable. They're going to air a special focusing on one the 16 and Pregnant girls who is pregnant for the second time and considering abortion. They'll also talk to other teens who had abortions, with Dr. Drew Pinsky giving them his unique brand of superficial famewhore counseling.
After documenting dozens of teen mothers' heart-wrenching stories via its hit 16 and Pregnant and Teen Mom series, MTV will tackle the sensitive issue of abortion with a separate special called No Easy Decision, EW has learned exclusively. The special, airing Dec. 28 at 11:30 p.m., will follow one former 16 and Pregnant subject, Markai, as she wrestles with the decision after becoming pregnant for a second time. Dr. Drew Pinsky will also talk with young women who, like 27 percent of teens who end up with unplanned pregnancies, have chosen to end them. MTV sources say the documentary will tackle all sides of the issue, including the importance of contraception and the devastating effects of facing such a decision.
My gut reaction to this is "no." I'm pro-choice and it's not about the abortion issue at all. I just feel that MTV should give these type of shows a rest. Yes they're chronicling a very common phenomenon and attempting to make teen pregnancy into a teachable moment. At the same time, they're creating young stars out of these mothers. Even if teen pregnancy, abortion, adoption and raising babies are shown as incredibly difficult and undesirable (and having watched Teen Mom I can say that they are portrayed that way), the very nature of these shows belies their supposed message. It's like "don't have unprotected sex" and "don't get pregnant," but if you do you have a chance of getting on MTV and becoming famous. This 16 year-old girl, Markai, earned a whole spinoff special by getting pregnant again. We've seen these girls on tabloid covers for the past year and now they're pulling stunts to extend their fifteen minutes. This is about ratings for MTV, not about highlighting a social issue.
Here's a 16 and Pregnant trailer for the most recent season. Markai fights with her boyfriend at around 1:20. She hits him and says "I hate you" [via Starcasm]. You can watch Markai's 16 and Pregnant episode on MTV.com if you're in the US.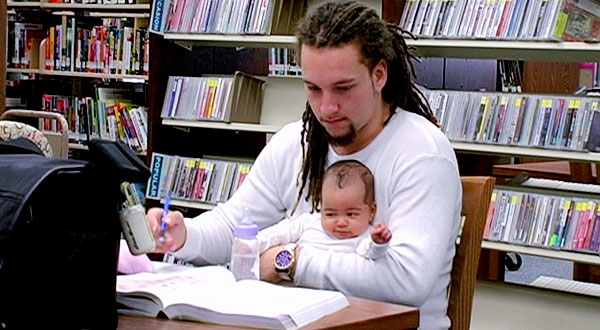 Posted in
Dr. Drew
,
Teen Mom