Radar: Gerard Butler "partied like crazy" and "looked pretty sloppy" at Coachella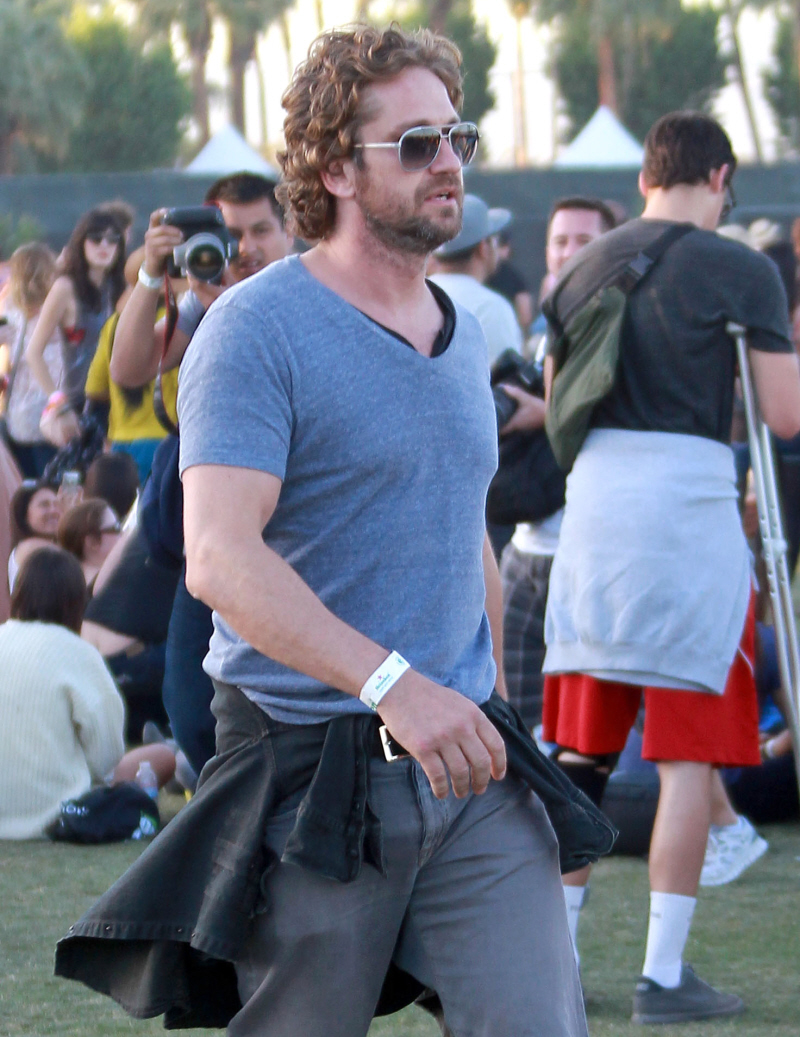 Here are more photos of Gerard Butler being disgusting at Coachella over the weekend. Yesterday, we discussed the Page Six report which had Gerard sounding sober-ish, but indulging in his favorite addiction, lady biscuits. Basically, Gerard found the first willing brunette with two legs and a pulse, and they grinded on each other in public, then he whisked his lady off to the Porta-potty where he either nailed her or something else happened. Well, this new report from Radar doesn't say whether or not the Porta-potty story is true (it is, trust me), but Radar's sources claim that Gerard was less than sober. For the love of God, Gerry!
Just six weeks after leaving rehab to treat an addiction to prescription pills, Gerard Butler was spotted partying up a storm at the Coachella Music Festival in Indio, Calif.

Butler, 42, finished his rehab stint at the famed Betty Ford Center in February, but a source told RadarOnline.com exclusively that the Scottish born star seemed to be having a wild time over the weekend.

"Gerard partied like crazy at Coachella," an eyewitness said. "He looked totally disheveled at one point and he looked like he was drinking whiskey. He appeared unsteady on his feet and was dancing like a crazy guy. He looked wasted to me."

Butler has spoken of his struggles with alcohol addiction in the past, admitting that at one point he didn't care if he died.

"I had gone from a 16-year-old who couldn't wait to grasp life to a 22-year-old who didn't care if he died in his sleep," he told The Red Bulletin.

"I used to drink until I couldn't remember anything. I was just mad for it and on a death wish. It was madness."

Another source who spotted Butler at Coachella tells RadarOnline.com that the actor stayed out all night long partying.

"It looked like he was drinking throughout the day Saturday, he attended the Lacoste party and then he was at the Neon Carnival until 5 a.m.!

"He looked pretty sloppy," the source said.

Calls for comment to Butler's rep were not returned at time of posting.
[From Radar]
The fact that his rep hasn't denied this report – or any of the other reports about The Butler's post-rehab sloppy ways – says something about the lack of quality people The Butler has around him. Like, doesn't he have any loyal friends who are like, "Dude! You need to get your act together. You're a mess, man." Incidentally, we got a tip from a nice reader who has a Scottish cousin – this cousin is acquainted with Gerard's mom and stepfather, and according to this third-hand source, Gerry's mom is really concerned about his partying and his womanizing. Apparently, his family wants him to come home to Scotland, get his head on straight, and settle down with a nice girl. Which will not be happening any time soon. There are too many mysterious ladies yet to be Butler'd in the Porta-potty.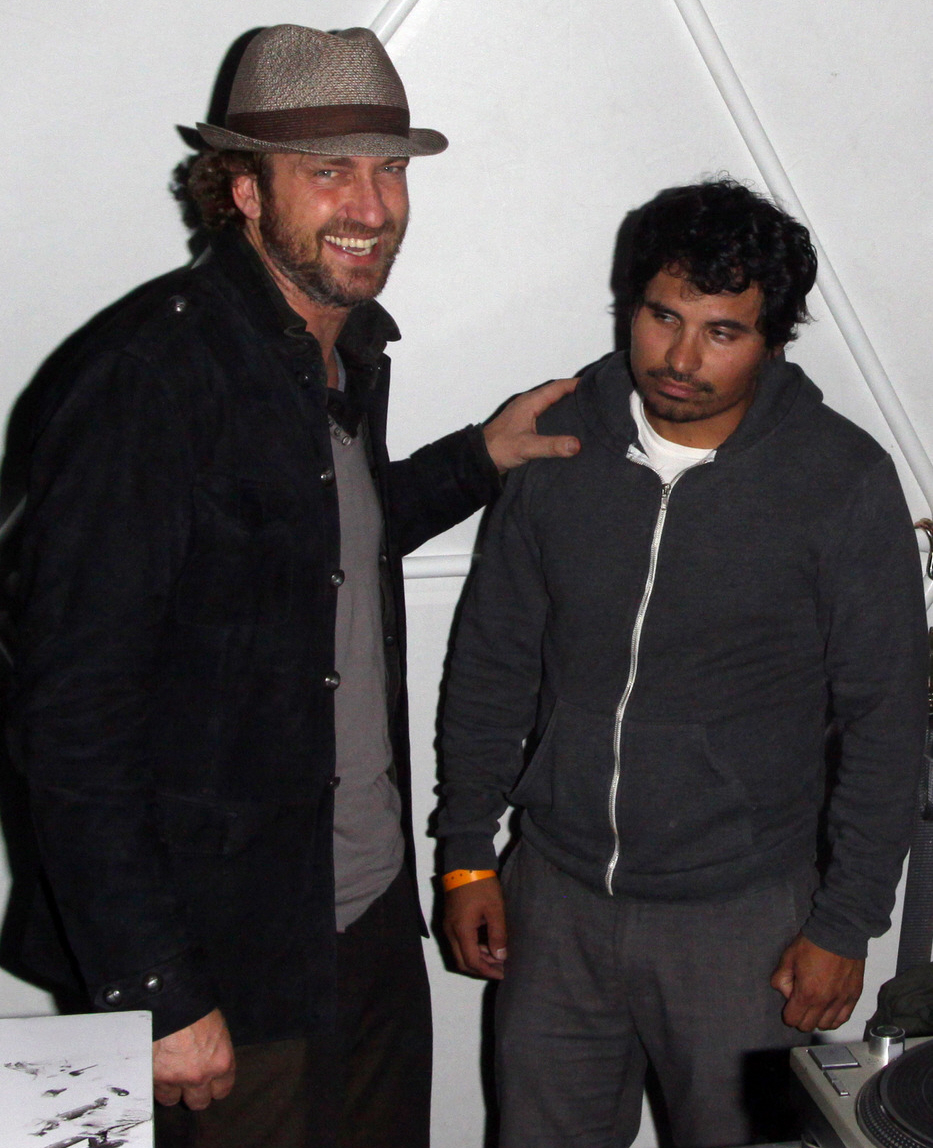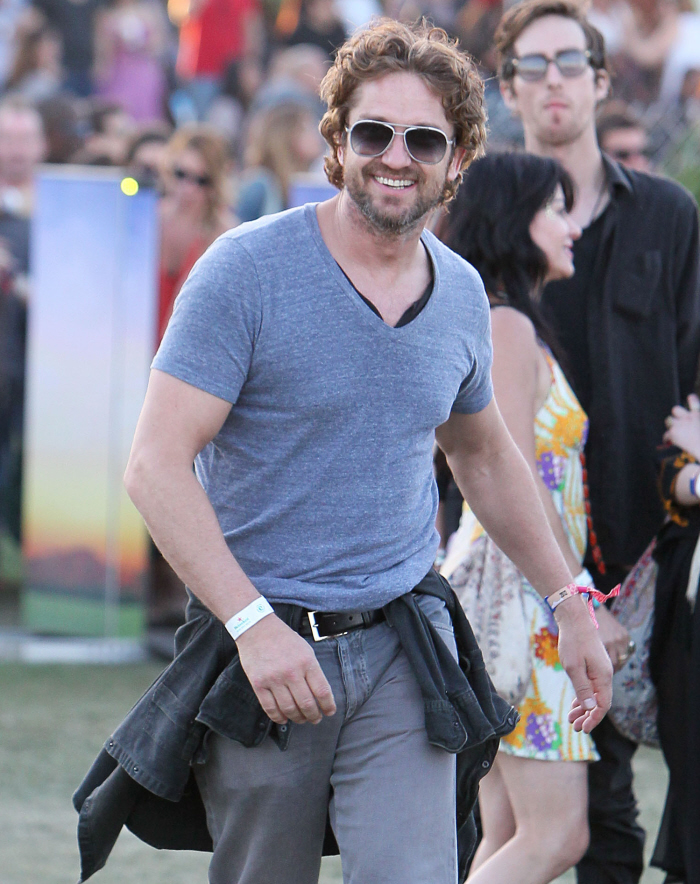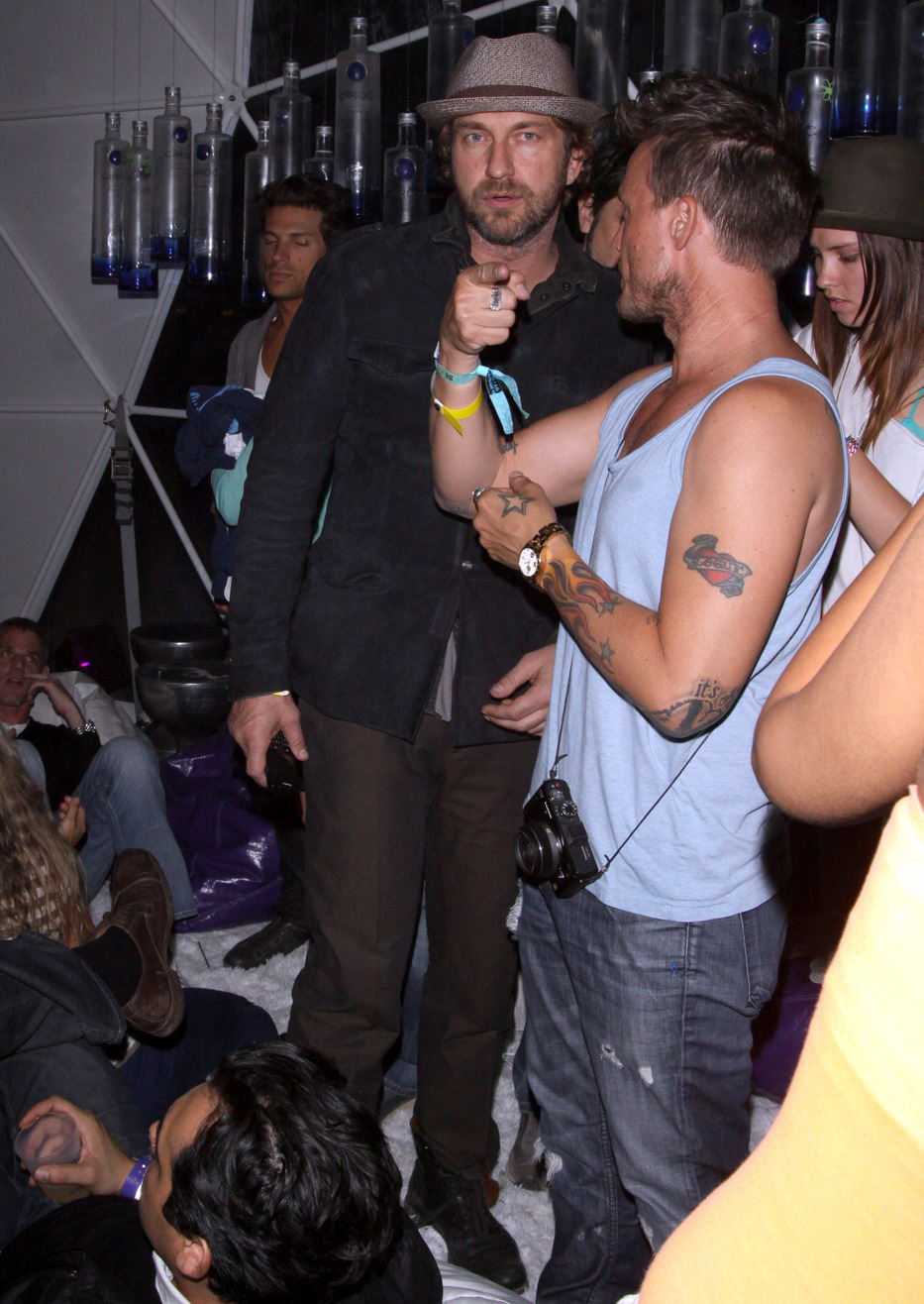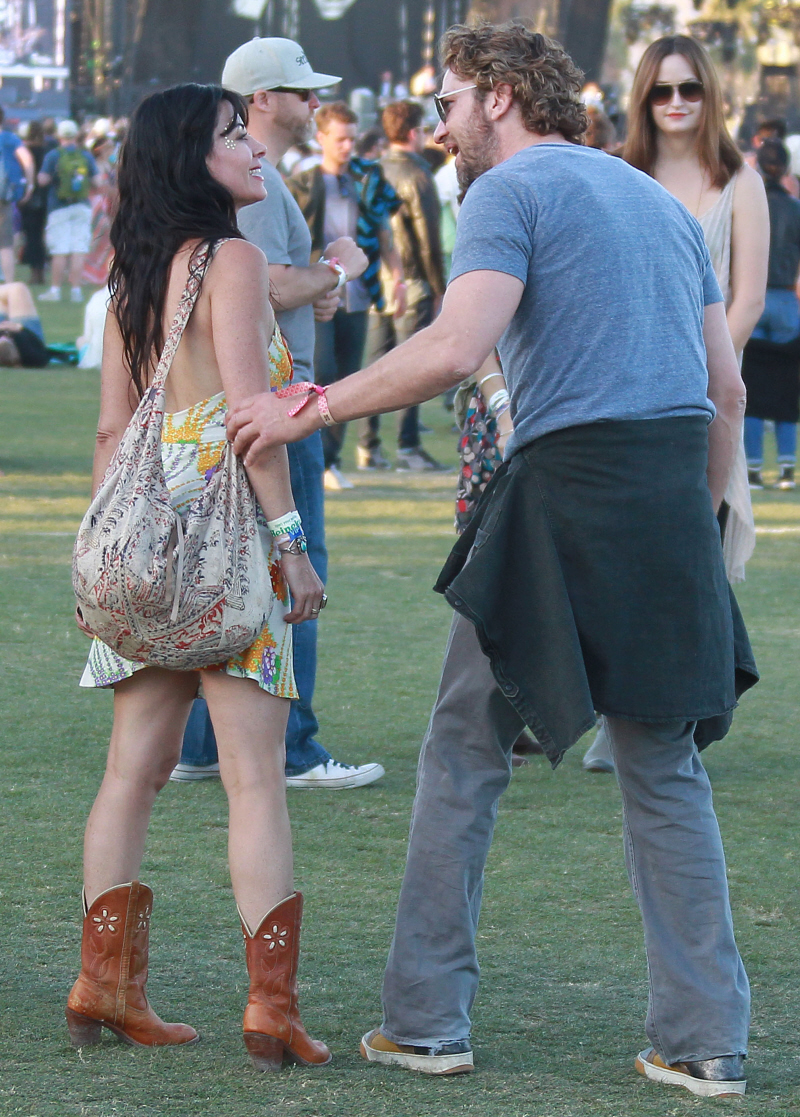 Photos courtesy of WENN, Pacific Coast News.

Posted in
Drunk
,
Gerard Butler