The prolific Duggar family may adopt: 'it's something we've considered'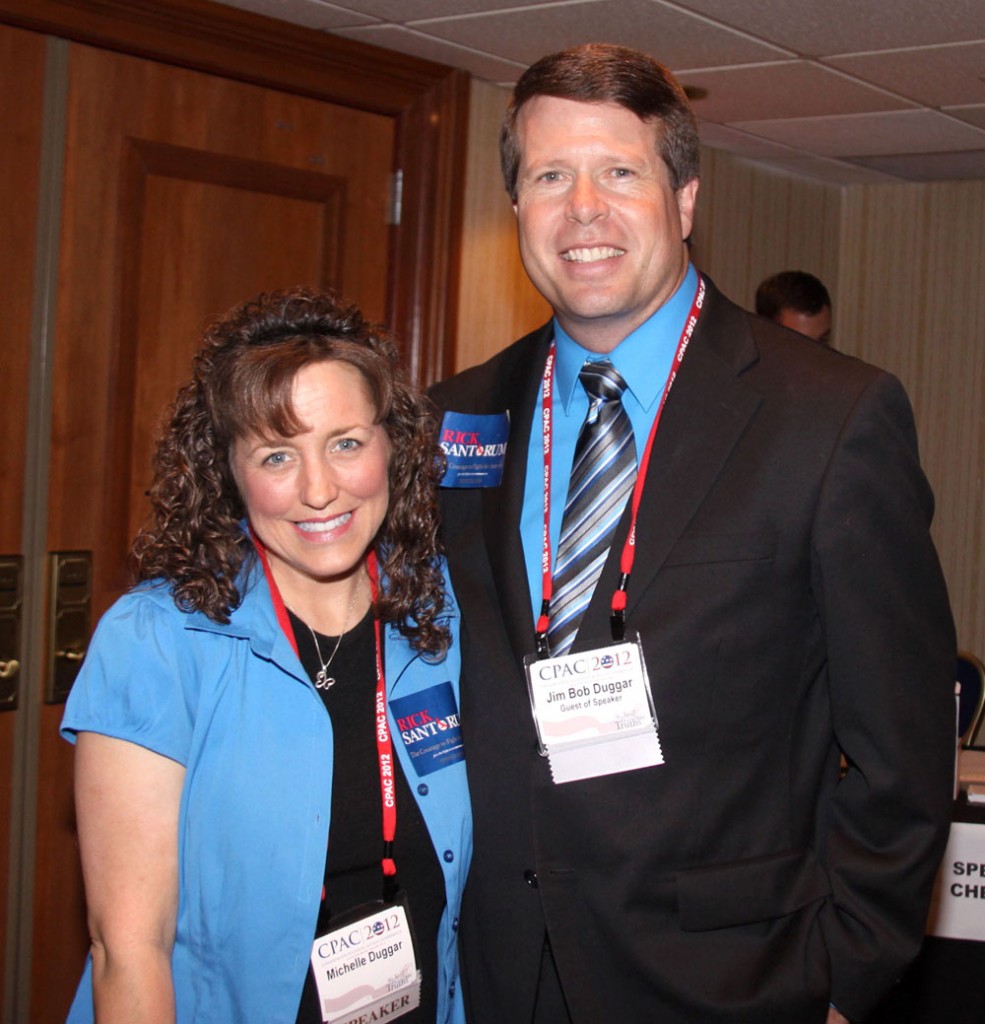 Michelle and Jim-Bob Duggar have more kids in their household than my son has in his public school classroom, but they're ready to welcome more. Michelle suffered a tragic miscarriage in December of 2011 with what would have been her 20th child. The family has been open about the fact that the loss was devastating to them and that they're actively trying for more. After a recent trip to an orphanage in China, they admitted that they're considering adoption and that their children are the ones pushing for it! They want to make sure it's God's plan for them, though, and it say that they're praying on it.
They have 19 children, two grandchildren and one more on the way, but Jim Bob and Michelle Duggar say that doesn't necessarily mean their family is complete.

"We are open to the idea of adoption," Michelle, 45, tells PEOPLE. "We are praying about it, and we will see what God has in store. Love for children has been placed on our hearts."

The ever-expanding crew – eldest son Josh, 25, and his wife, Anna, 24, just recently announced they are expecting their third child in June – were moved by a visit to an orphanage in China on their recent trip there.

The visit to Beijing was filmed for TLC's special 19 Kids & Counting: Duggars Do Asia, which airs Tuesday (9 p.m. ET) on TLC.

"The kids are definitely pushing towards wanting us to open our home up to another child or more," says Michelle. "They see how much we have been blessed with and how little so many children have and they want to share. We tell our children that would have to be something that is God's will for our family, and we will see if it is. Our children love children, and we all do."

Though Michelle and Jim Bob, 45, lost their last pregnancy – a girl they named Jubilee – to miscarriage in 2011, Michelle says, "We are open to whatever is in store. It doesn't really matter whether I would have another child or we would adopt, but we want to approach it with an open heart."

She adds, "We have friends that have adopted children who are a great influence in our lives, and we have talked about their experiences. So it's something we've considered. We have to know for sure that is what God wants for us to do."

"When he gives us a child [through pregnancy], there is no doubt in our minds that is what He wants, but when it comes to adoption, we would have to know for sure that was His will."
I don't get that last statement, about how they somehow know that God wanted them to have a specific child because they conceived when they were actively trying to have another baby. It doesn't make sense to me at all as it doesn't account for free will.
I just checked, and they currently have eight children under 12, seven teenagers, and three daughters 20 and older. (Their oldest son has moved out, is married, and is expecting his third child.) So if they adopt at all, their kids are going to be the ones raising the adopted children. That's how it works in their family, and they have good system worked out, one that may not be fair to their daughters, but they run a tight household. They're also a very loving family, and while I can't imagine living like that, I've been impressed with how chill and orderly they are. So I don't hate this idea, is what I'm saying. It sounds insane to those of us who struggle to raise less than a handful of children, but if they adopt kids that would otherwise not find homes they might be doing them a service. I hope that God tells them to take a break, though. Put a fork in it, Duggars!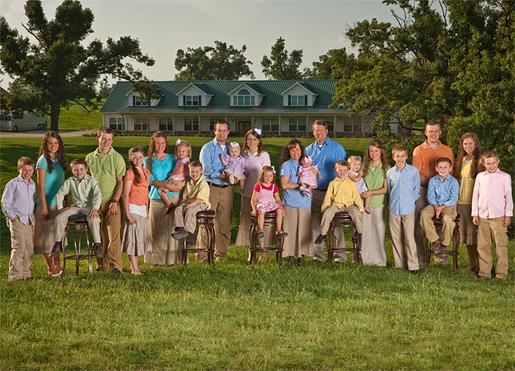 photo credit: FameFlynet and TLC
Posted in
Adoptions
,
Duggar Family
,
Kids
,
Photos