Eva Green vs. Helena Bonham Carter: who looked better at the UK premiere?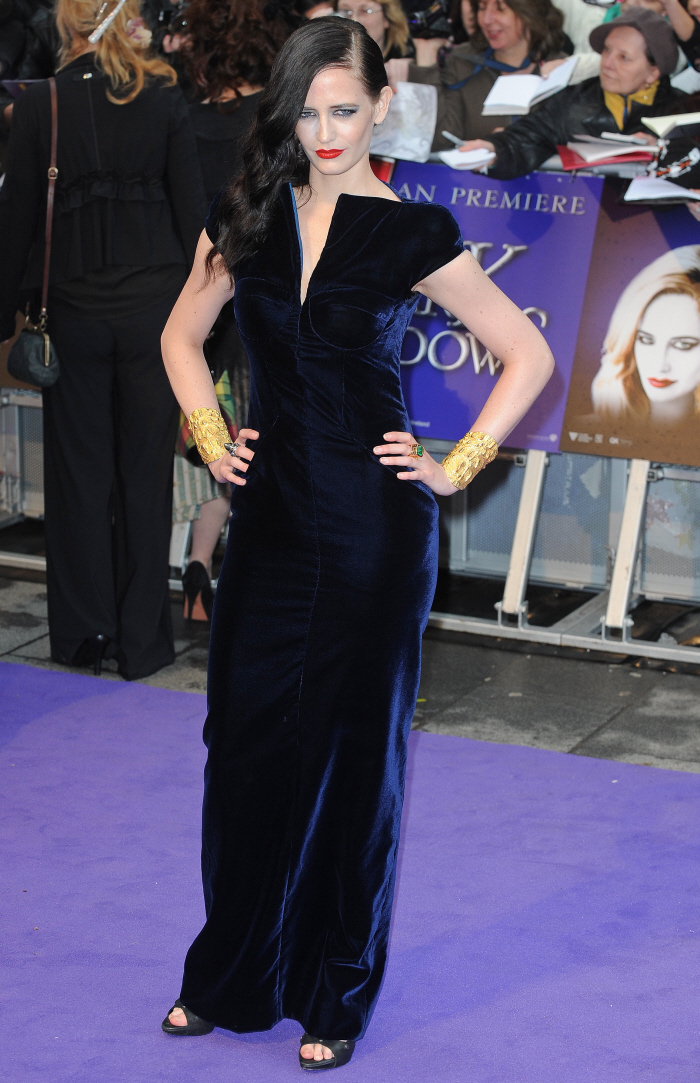 When faced with a fully-loaded premiere with tons of great photos, I'm often at a loss as to who I should make the lead. You guys seemed to enjoy yesterday's story about the LA premiere of Dark Shadows, in which I made Johnny Depp and his mid-life-crisis Chemical Peel Face the lead. So today I'm going to begin with the fashion from the London premiere of Dark Shadows – and a good old-fashioned style face-off. Let's start with maybe one of my favorite dresses that I've seen in months, Eva Green in Tom Ford. I would wear the ever-loving f–k out of this dress. I wish it was mine. It's gorgeous!!!! A beautiful cut, beautiful neckline, it's flattering and rich and amazing. But is it amazing on Eva? I don't mind her makeup (she always looks rather goth, which is okay with me), but her hair…? I don't know why she's emphasizing her roots?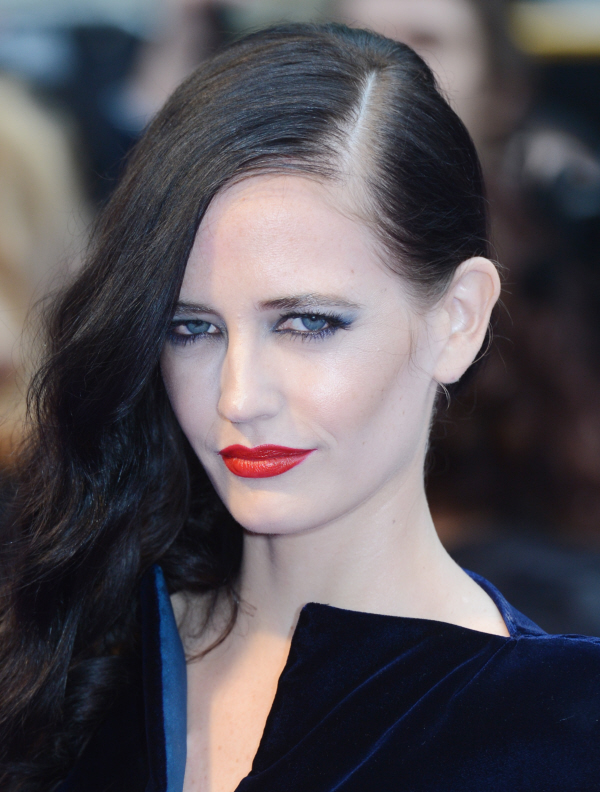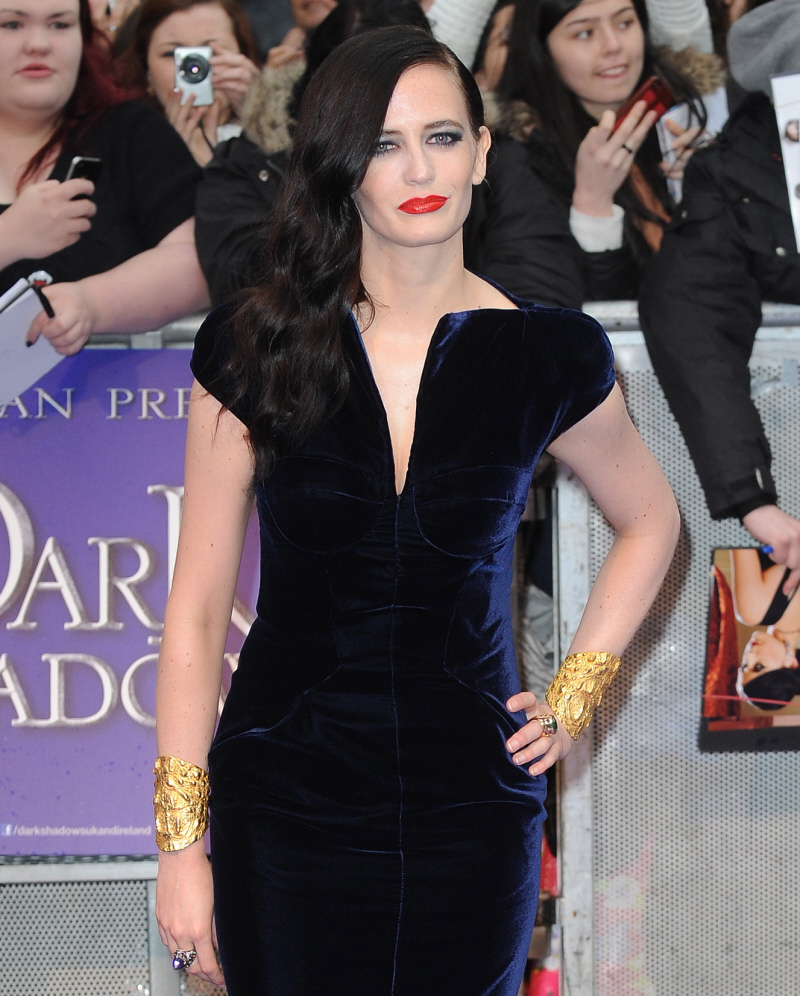 Who is worthy of defeating Eva Green for Fashion Supremacy? Helena Bonham Carter? Not in this. Look, I get that "kooky Vivienne Westwood" is HBC's "thing" – but even she looks bored with her own quirkiness here. Time to update the look.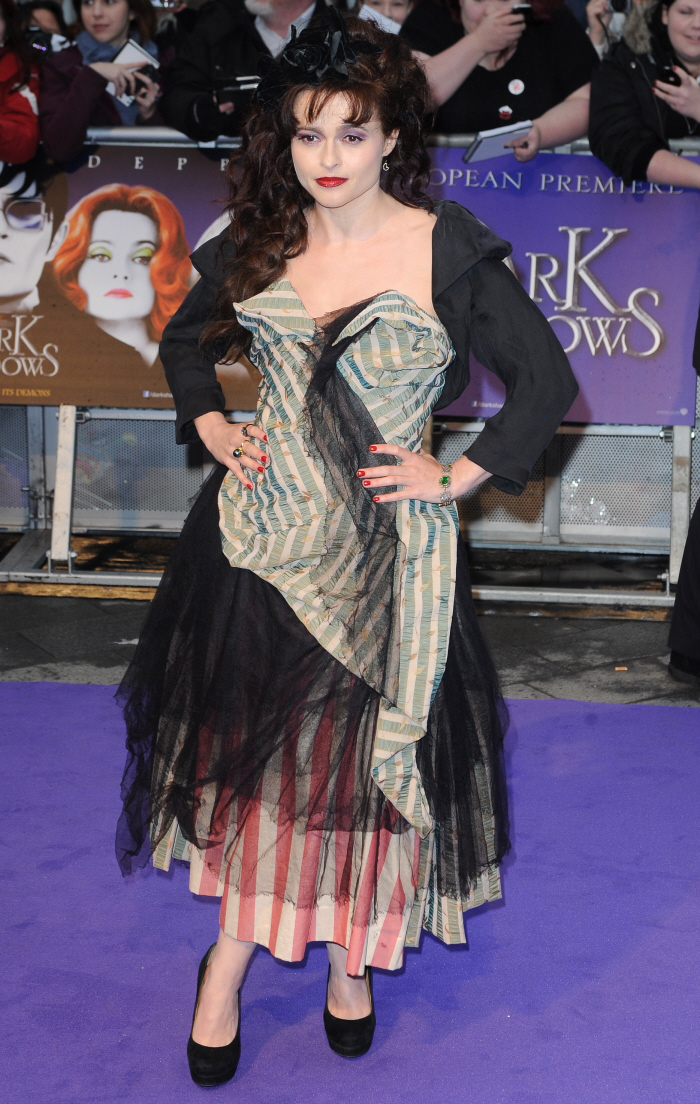 Here's Chloe Moretz in McQ Alexander McQueen. It's pretty, and she's pretty, but something feels "off" to me. Maybe the shoes? Or her hair?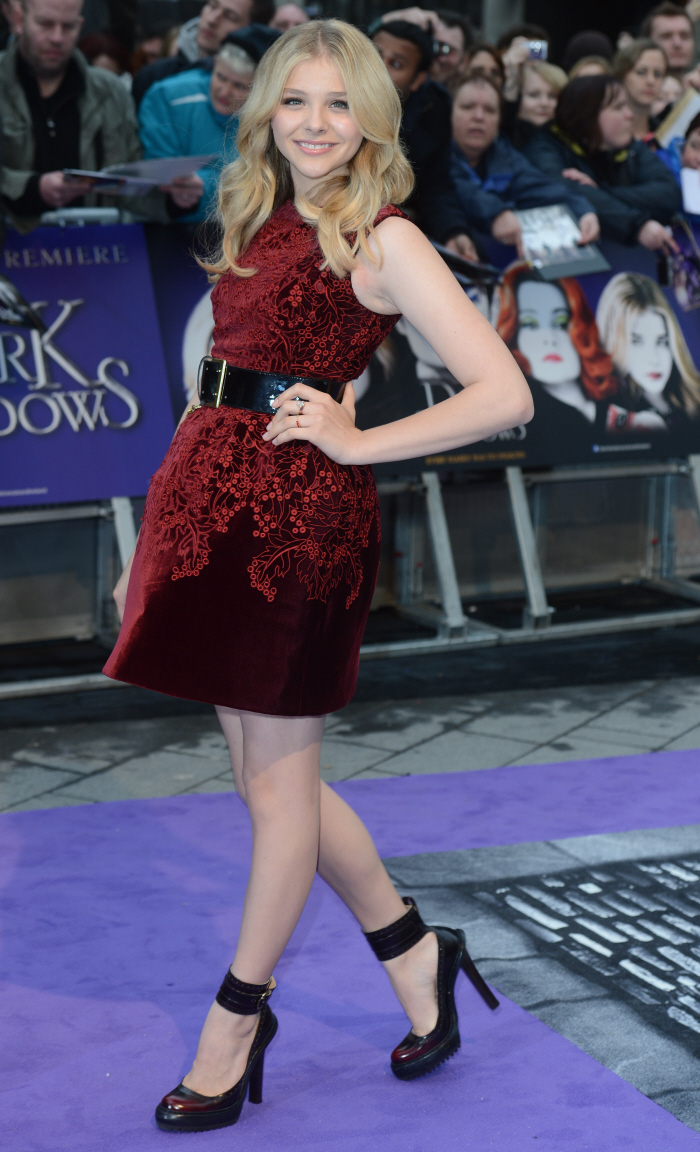 Michelle Pfeiffer: fierce bitch in Lanvin. The dress would be too simple on another woman, but I kind of enjoy it on Michelle. It's not about the dress – it's about the woman. Plus, she's always loved very simple, minimalist clothes. (The bust isn't doing her any favors though, right?)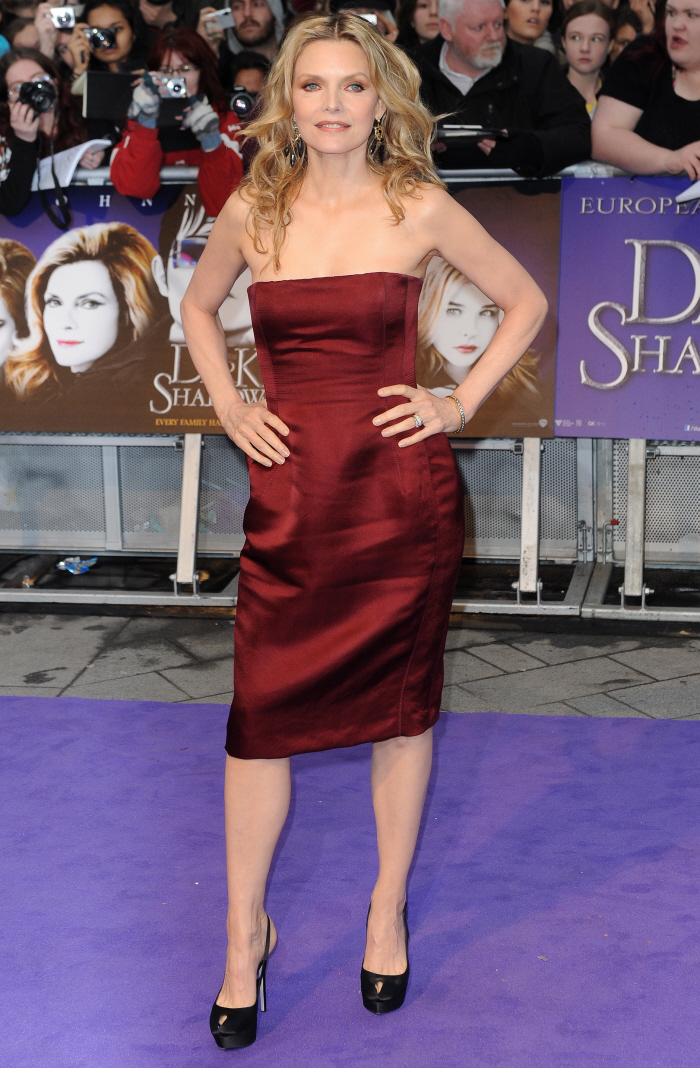 You know what these Johnny Depp photos remind me of? They remind me of Daniel Day Lewis, right after he filmed There Will Be Blood, and he dressed like that turn-of-the-19th-century character for about a year. With DDL, it was an acceptable and charming quirk. When Johnny dresses all faux-western, it's annoying. It seems so… try-hard.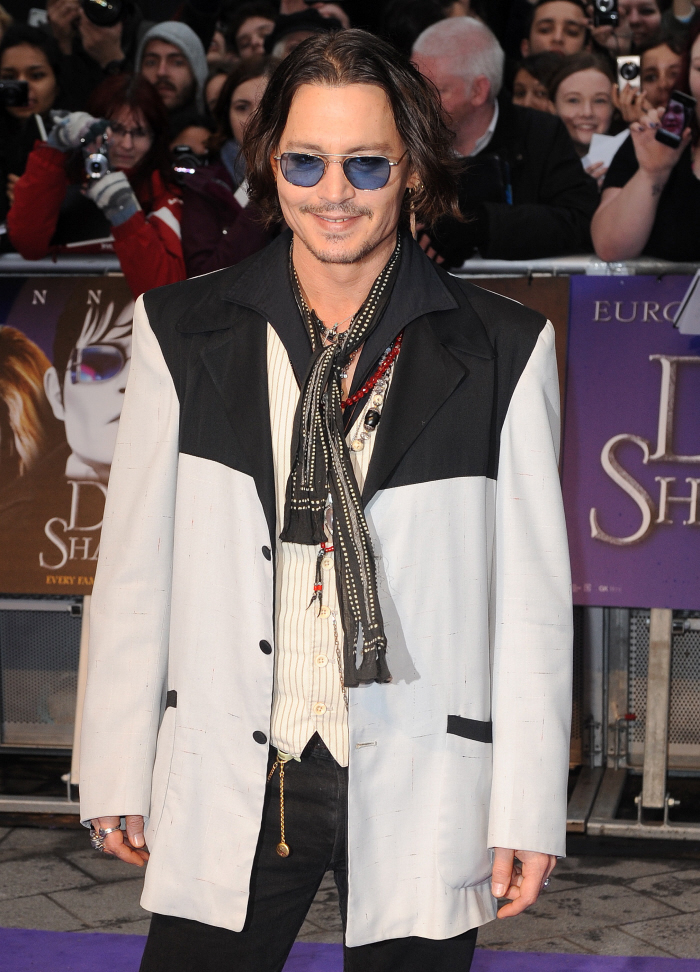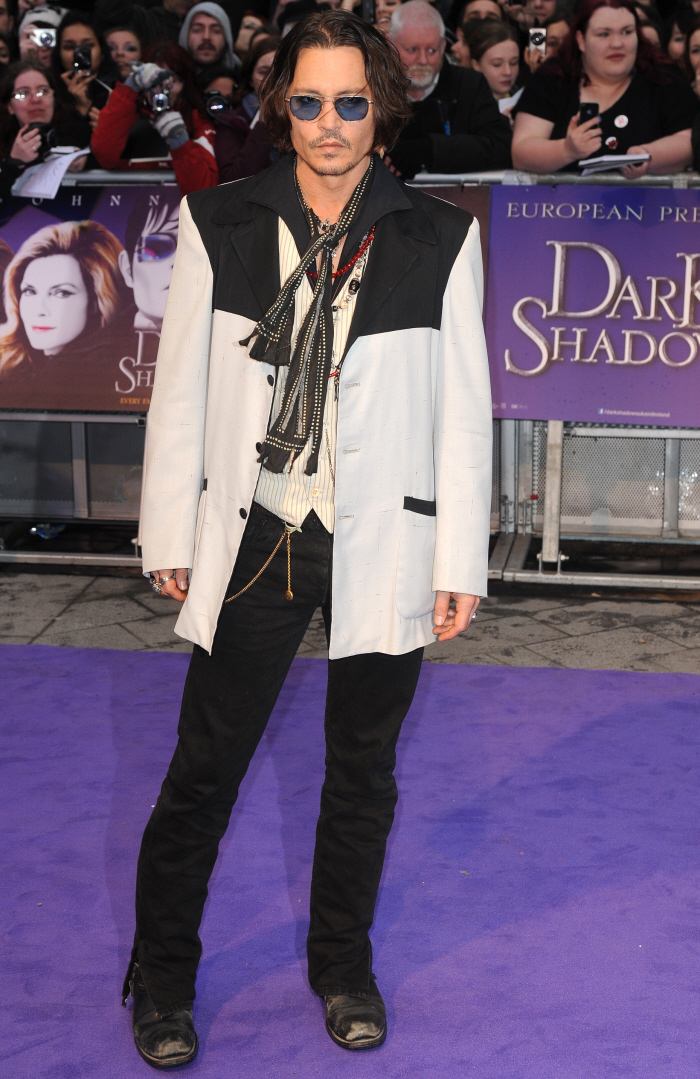 Jonny Lee Miller: I would nail it to the wall.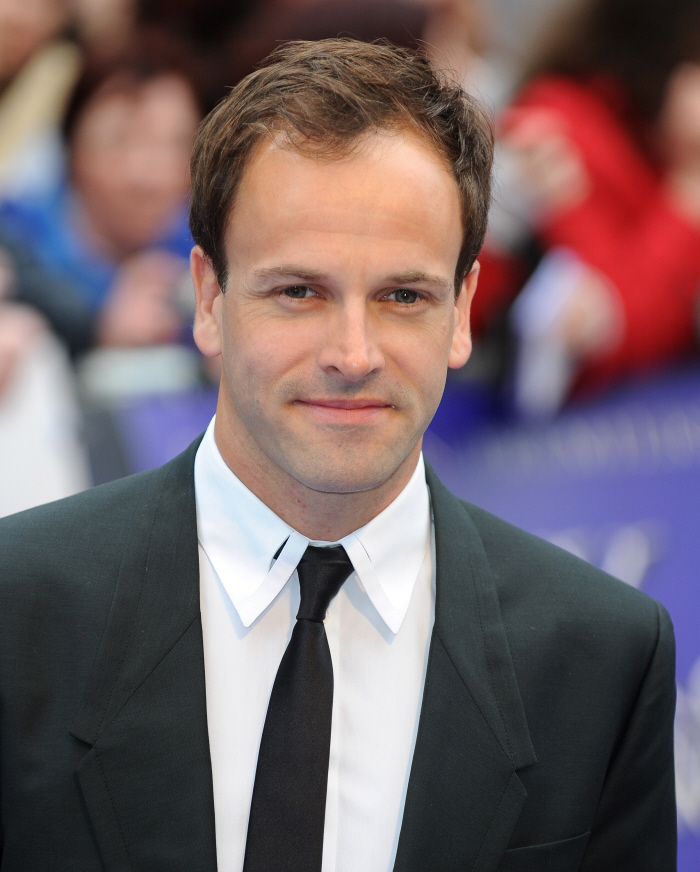 Photos courtesy of WENN.

Posted in
Eva Green
,
Fashion
,
Helena Bonham Carter