Madonna slams M.I.A.: "It's such a teenager, irrelevant thing to do"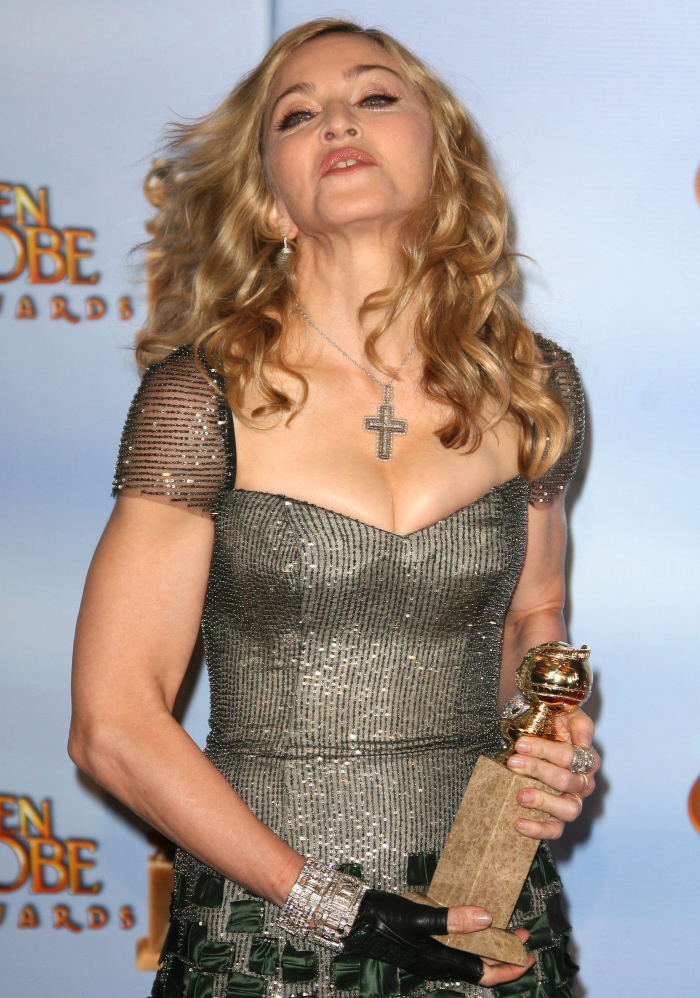 Well, as it turns out, the British tabloids got it right. The only thing I'm going to give Madonna credit for is that she waited five days to throw M.I.A. under the bus. Just to recap, during the Super Bowl Half-Time show, Madonna performed her new (terrible) song "Give Me All Your Luv" with Nicki Minaj and M.I.A. You know exactly why Madge "collaborated" with Minaj and M.I.A. Madonna knows why she collaborated with them too. Because she's 50-something years old and she desperately wants to be young again, and failing that, she's trying to "borrow" the youth of performers like Nicki and M.I.A. Anyway, during the half-time show, M.I.A. slipped the bird to the camera while singing "I don't give a sh-t…" Here's the video again:
The British tabloids claimed that Madge was seriously pissed off at M.I.A. for basically stealing focus from her – classic Madge, right? What would Madge be if not a giant vacuum of narcissism? As it turns out, the tabloids were right – Madonna really is pissed off at M.I.A. She said so during an interview with Ryan Seacrest yesterday:
Sounds like M.I.A. made a very powerful enemy in Madonna. Backing up the pop legend alongside Nicki Minaj at last Sunday's Super Bowl halftime show, the British/Sri Lankan rapper nearly hijacked the spectacle when she flipped her middle finger; the obscene gesture aired on live TV as over 100 million viewers watched.

But this wasn't a provocative move planned in advance with Madonna a la her infamous VMAs kiss with Britney Spears. "I was really surprised. I didn't know anything about it," Madonna, 53, told Ryan Seacrest Friday during a radio chat for On Air With Ryan Seacrest. "I wasn't happy about it."

Explained the singer, who invited M.I.A. (real name: Mathangi Arulpragasamand) and Minaj to perform on "Gimme All Your Luvin'," the lead single off her album MDNA: "I understand it's punk rock and everything, but to me there was such a feeling of love and good energy, and positivity it seemed negative."

"It's such a teenager…irrelevant thing to do," she sniped. "There was such a feeling of love and unity there. What was the point? It was just out of place."

Besides, Madonna was nervous enough for her big moment without M.I.A.'s unexpected gesture. Her most stressful moments? "When my throne docked on the stage," she said of her dramatic entrance. "Then getting my cartwheels on the bleachers right."

By the time the 12-minute set concluded with "Like a Prayer" (with Cee Lo Green singing alongside her), "I was overwhelmed," she said. "I started crying. I felt an incredible sense of warmth, love, and support. To see an entire stadium light up like candles it was…like a religious experience."
[From Us Weekly]
"It's such a teenager…irrelevant thing to do…" Is it wrong to admit that I agree with the argument Madge is making (but not WHY she is making it)? It was just a dumb, immature thing for M.I.A. to do. But that's not why Madonna is pissed off. Madge is pissed off because A) She didn't think of doing it first and B) Doing "teenage" things is Madonna's game, bitch and C) No one was talking about MADONNA!!!!!!!!! Waaaaah!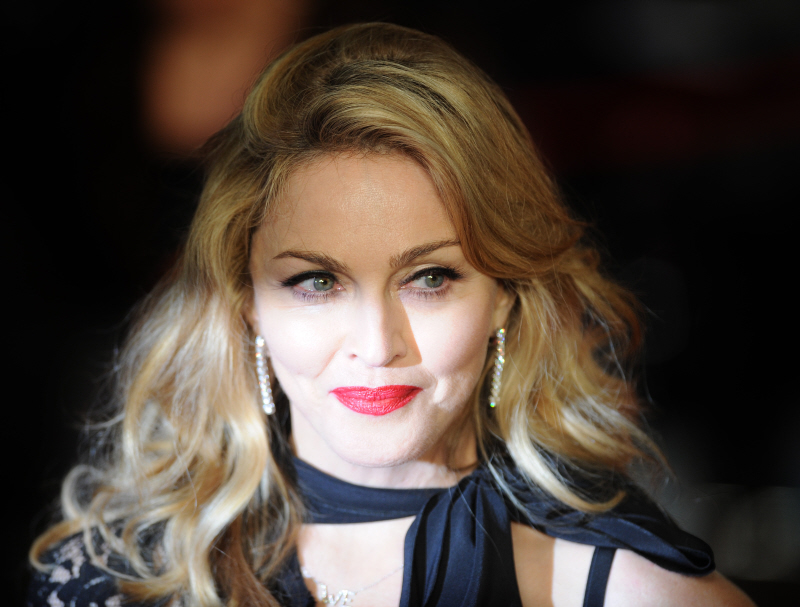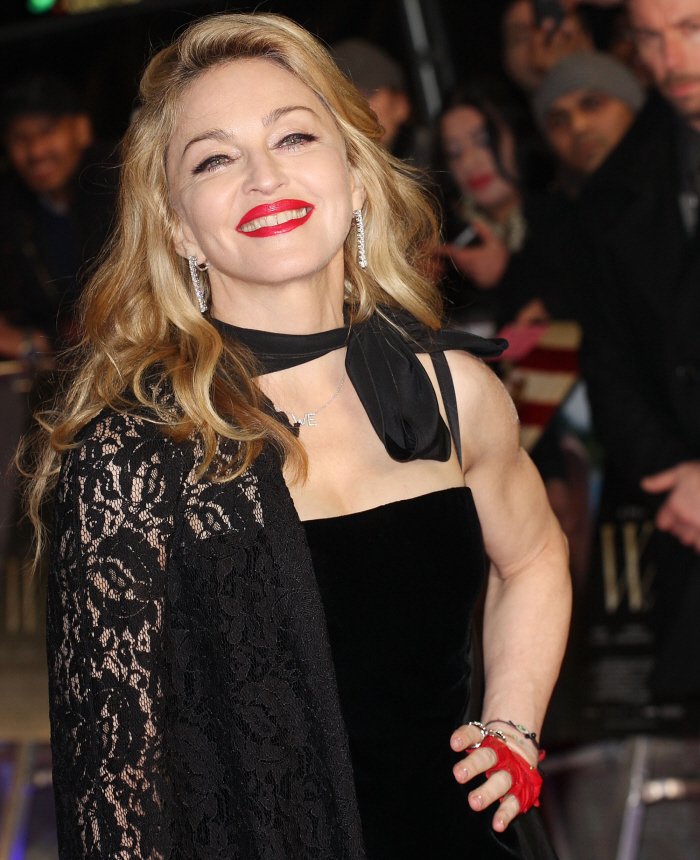 Photos courtesy of WENN.

Posted in
Bitches
,
Feuds
,
Fights
,
M.I.A.
,
Madonna