Jaime Pressly accosted Estella Warren for stealing her assistant's purse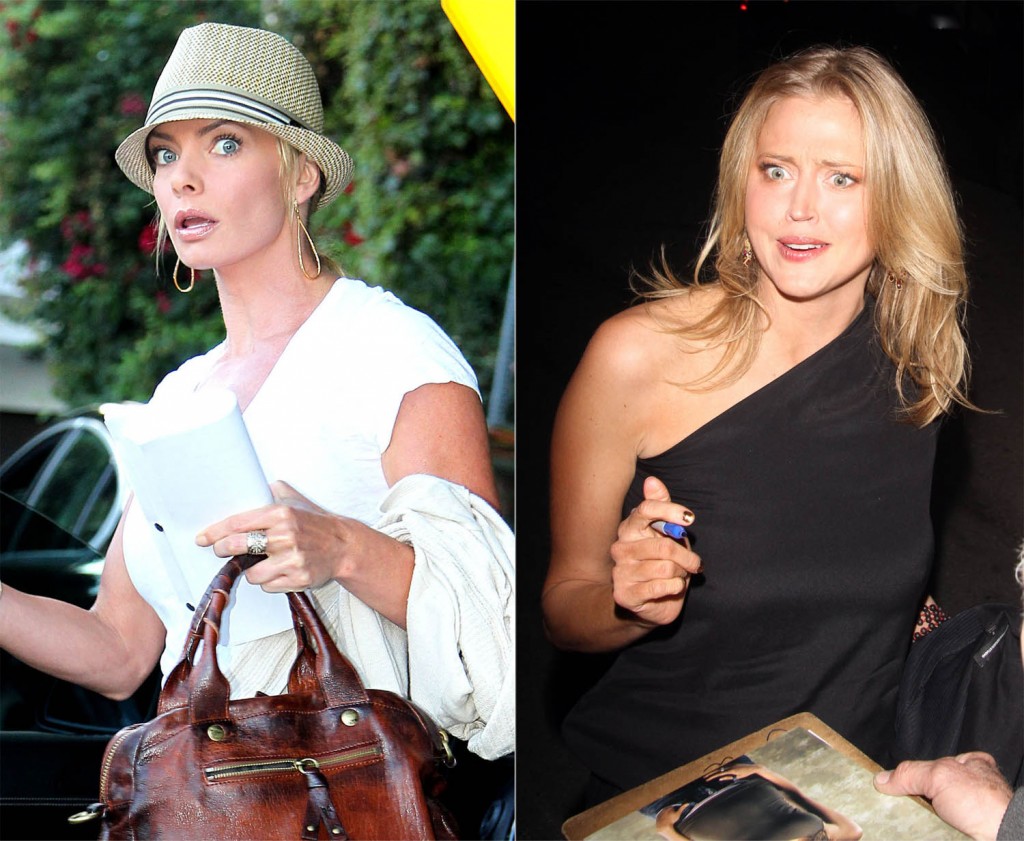 Do you guys have that "Find my iPhone" app? I have it on my various iPads and iPods. I have an iPad 1 and 2, and an iPod touch, I'm not rolling in them, but they get misplaced sometimes and it's easy to send them a signal that will help you fish them out of the couch or from under the car seat. The app will also tell you where your device is on a map, down to the address. There have been countless stories about people getting their iPhones stolen and then finding and confronting the idiots who don't know this app exists. (Or who have no clue about iCloud.) Here's another story along those lines with some semi-famous names attached.
Estella Warren is a former model who didn't quite make the transition to film. She's best known as the hot wide-eyed chick in the 2001 Planet of The Apes remake with Marky Mark. She's had some minor roles since but nothing of note. A couple of years ago, Estella got a DUI after ploughing into some parked cars. Her story went beyond the standard celebrity DUI since got in a huge altercation with police, kicking a cop and escaping from custody before being caught again. So she's not known for her sobriety, and neither is the other person in this story, TV actress Jaime Pressly. Pressly had her own DUI, also in 2011, although she didn't resist arrest or get in an accident at the time. She was just trying to drive with a BAC over three times the legal limit.
So we have these two women converging in LA on Friday night. Apparently Jaime and Estella were at a party together, when Estella told Jaime she liked her bag. Jaime said the bag was her assistant's, who later noticed it was missing. Jaime used the "find my iPhone" app to trace her assistant's iPhone to club Bootsy Bellows, where she noticed that Estella was conveniently holding an iPhone. Note to potential thieves: do not tell someone you like an object before you plan to swipe it from them. Also don't steal Apple devices. Here's more:
It was handbags at dawn, quite literally, Friday night when Jaime Pressly accused fellow actress Estella Warren of stealing her assistant's purse, RadarOnline.com has confirmed.

The feisty My Name Is Earl star was at a birthday bash for her publicist Gary Mantoosh at a private house in Los Angeles when her assistant's handbag containing her iPhone went missing.

Determined to discover where the bag – which also contained Pressly's own keys – had gone, the blonde actress used modern technology to track it down, only to end up accusing Planet of the Apes beauty, Warren of taking it.

"Estella was at the party as a guest of the photographer, not of the birthday boy," an eyewitness tells RadarOnline.com. "However everyone was getting on and having a good time."

That was until the bag disappeared.

"Jaime used the Find My iPhone app – which is like GPS – and saw that her assistant's phone was at a club in West Hollywood called Bootsy Bellows. So she immediately left the party with her friends to find out who had it."

According to our eyewitness when Jaime arrived at the club, she spotted Warren holding an iPhone. Pressly accosted her and insisted the smartphone in her hand was her assistant's.

"Estella was adamant it was hers, but when Pressly told her to unlock it, she couldn't. So she took it, along with the handbag, peered inside and claimed a number of items in there belonged to her assistant."

Pressly approached a sheriff's deputy who happened to be outside the venue with her story of an alleged theft, the eyewitness says, but no official action was taken.

RadarOnline.com has reached out to Warren's representative but has not had a response.
Maybe I've watched too much "My Name is Earl," but I would not screw with Jaime Pressly! She will mess you up. I don't blame her for tracing the phone and getting all up in Estella's face, I would have done the same thing. Maybe I would have brought the cop in with me though to avoid a scene. I'm picturing Joy Turner with pigtails, smacking her gum and pulling Estella's hair while she cries for mercy. Joy would get her assistant's stuff back and then she would steal Estella's purse and take her jewelry and shoes for good measure.
Update: sorry for missing the detail that drugs were found in the purse, but of course Jaime and the assistant claimed the drugs weren't theirs. Also thanks to ctkat for commenting that Estella's age is listed as 42 in that article on US Weekly, but that Wikipedia has her as "34."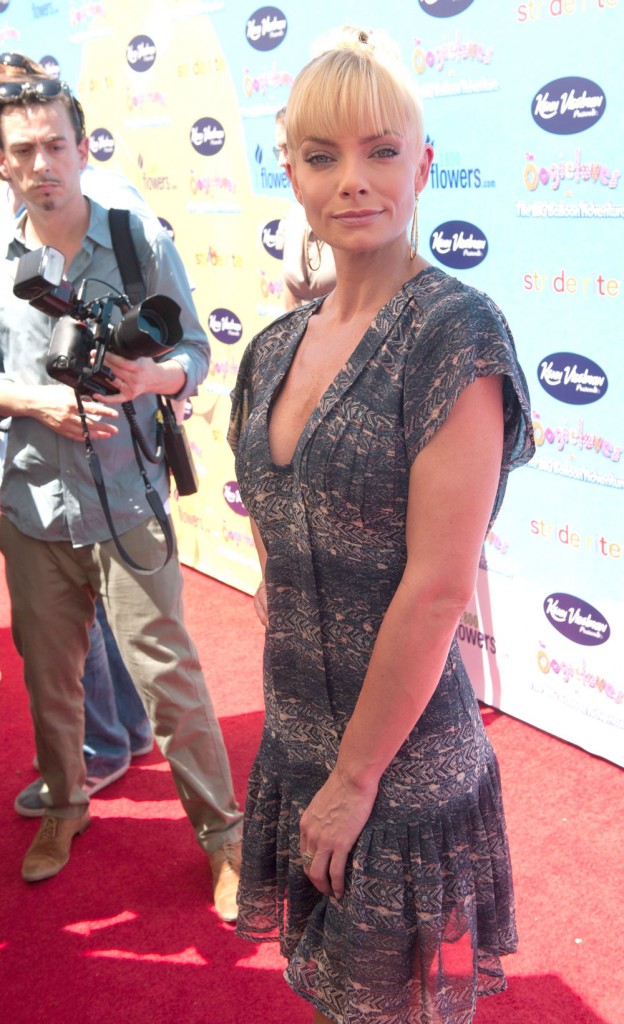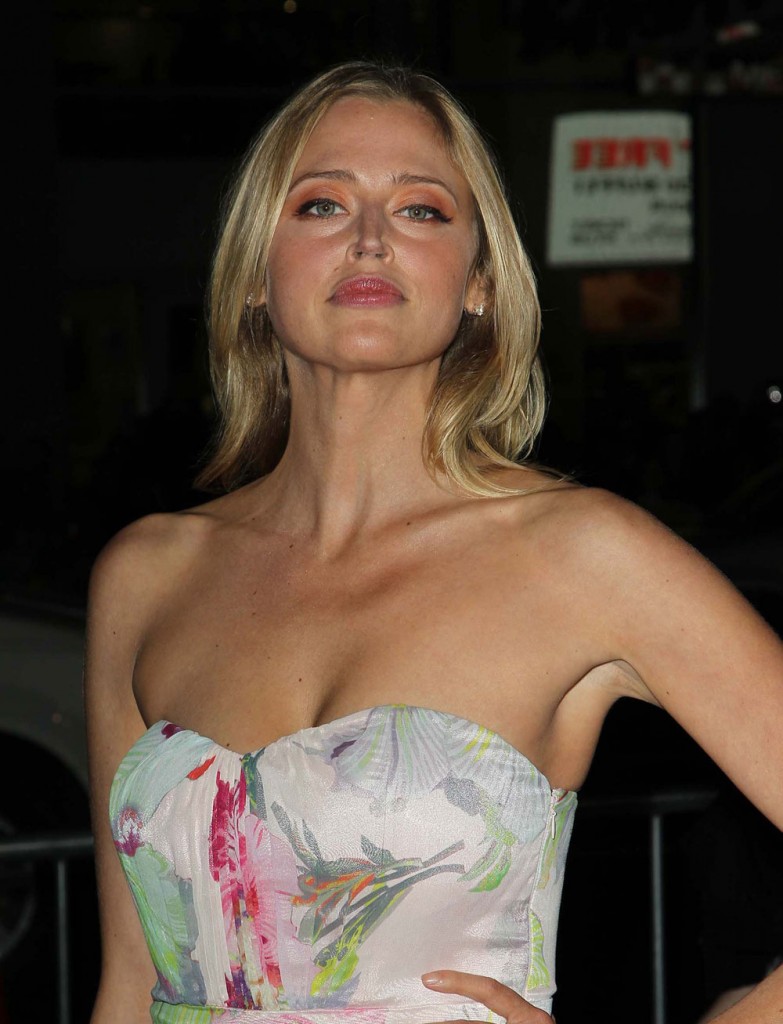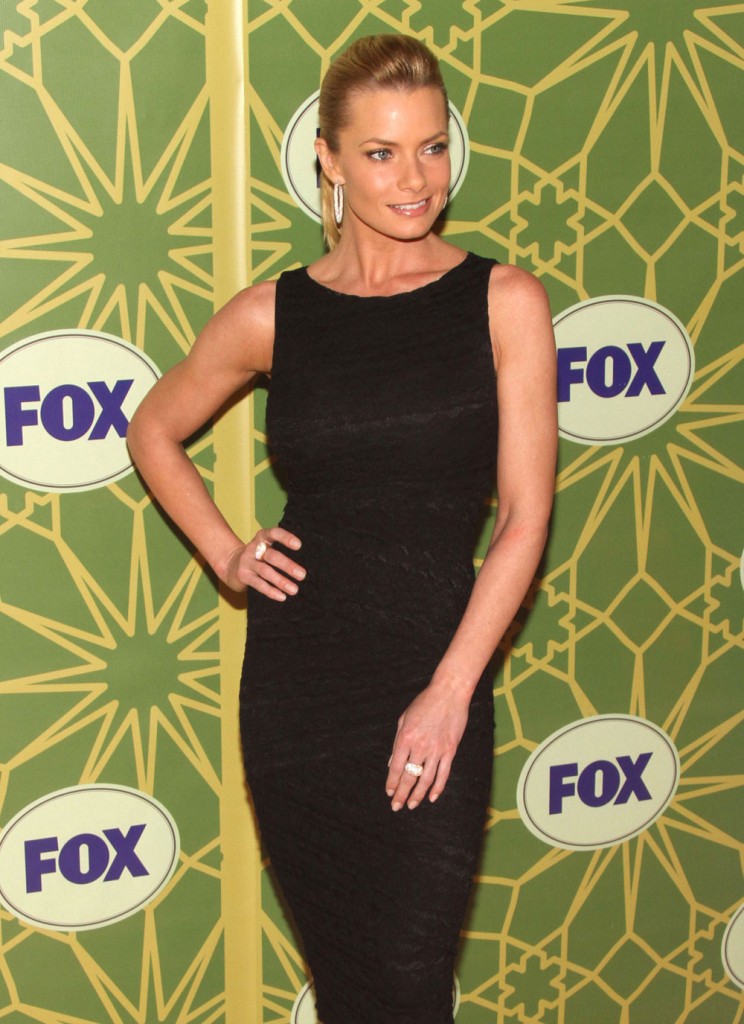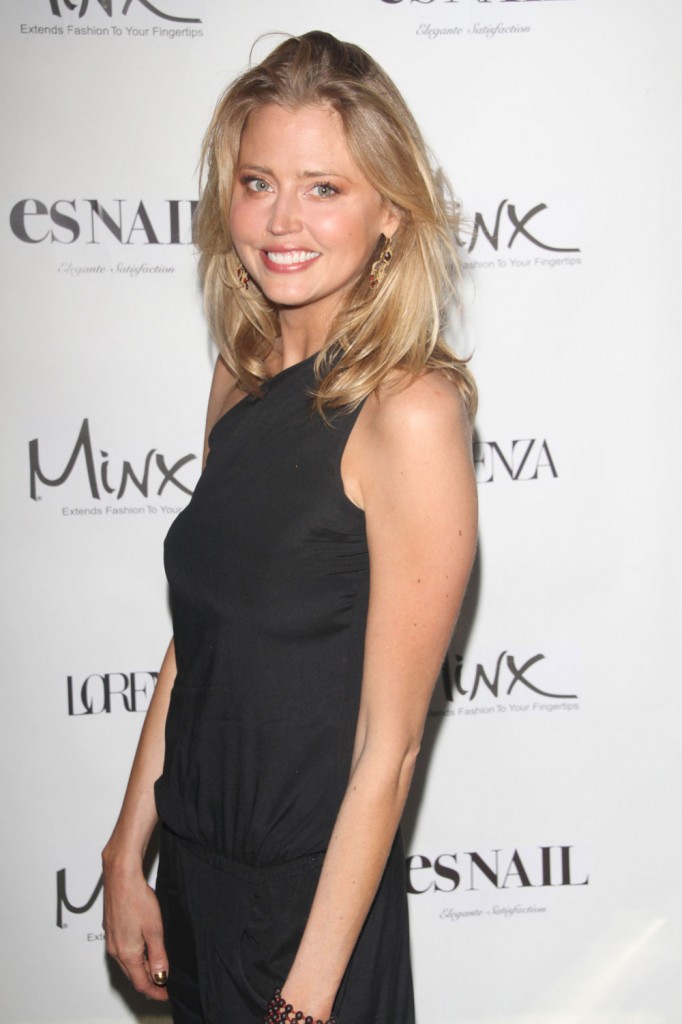 photo credit: WENN.com. photos from 2012 and 2013
Posted in
Crime
,
Estella Warren
,
Fights
,
Jaime Pressly