Jennifer Aniston's yoga instructor is moving in with her (update)

Jennifer Aniston and Nicole Kidman on set
A couple of days ago, we heard that Jennifer Aniston had a "life coach" in the form of her long term acting coach, who was now advising her on major life decisions, like who to tell the tabloids she was dating. The "life coach" sounds like more of a good friend to me, and if Aniston likes getting her advice then more power to her. Sometimes I wish I had someone wise advising me on important matters too, but I think the real issue is that I'd rather have Aniston's problems than my own. It would be nice to be worried about what multi-million three month long contract to take and which Brazilian tile to use in the guest house bathroom.
This week's Star, and again I said Star, is reporting that Aniston's good friend and yoga instructor, Mandy Ingber, is going to move into her newly renovated Beverly Hills mansion. Aniston is going to get a roommate! The best friends are "planning pool parties and barbeques" this summer and are looking forward to spending some quality time together. Ingber was recently seen in Hawaii, where Aniston flew her to the set of her movie Just Go With It, presumably to help her work out.
Jen has invited Mandy to move into her mansion back home in Beverly Hills, Star has learned exclusively.

After several failed relationships with men and with no new prospects on the horizon, Jen's ready to make a change. "I think she thought, living with men hasn't worked out for her in the past, so why not try a close friend?" says an insider. "Jen's been wanting companionship."…

Finally she asked 42-year-old Mandy, who is also single, to share her Zen-inspired home. She and Jen spend loads of time together as it is – not only do they hang out as friends, but Mandy also regularly travels with Jen on film shoots and vacations to guide her daily yoga session. "Jen offered Mandy a bedroom with her own bathroom," says another insider. "She sees her as a friend, a sister, a confidante. Jen has cried on Mandy's shoulder a lot of hte years, so she would do anything for her. Jen trusts Mandy implicitly."

And Mandy certainly doesn't mind the perks of living with the A-listers. "She loves it there because there's a staff to take care of everything, like buying groceries and doing the laundry. It's like a hotel," adds the insider.
[From Star Magazine, print edition, May 17, 2010]
You know that the inevitable, "Aniston has a girlfriend" rumors will start to fly if this story is true. Aniston has always been close to her female friends, and I remember her telling David Letterman that she had about ten good girlfriends. She said back in December, 2008 that she realized as she got older that she didn't have as much time for her friends. "There's always those ten good solids [friends]. As you get older, the number gets smaller and you realize… you just don't have enough time. Time is precious."
That's nice that she offered a place to Mandy and that they'll soon be living together. They won't have the typical roommate issues either like "Did you drink my entire bottle of 1987 Pinot Noir?" Aniston's staff will make sure that the wine cellar and fridge are stocked while those two are off doing yoga, getting pedicures and gossiping.
When I looking for photos of Aniston and Mandy together I checked Mandy's website. On her press section she includes the covers of all the magazines that have mentioned her, including tabloids which feature Jennifer Aniston and have titles like "Obsessed with Angie" and "Jen Gets Revenge."
Update: Aniston's rep has denied this report, and said "Mandy is not moving into Jen's house."
Mandy Ingber is shown below on 10/25/09. It's not a flattering picture of her but is the only one I could find. Credit: WENN.com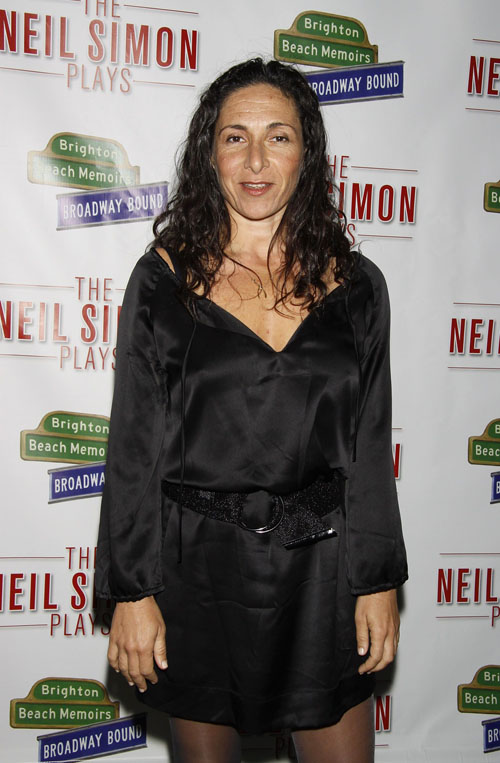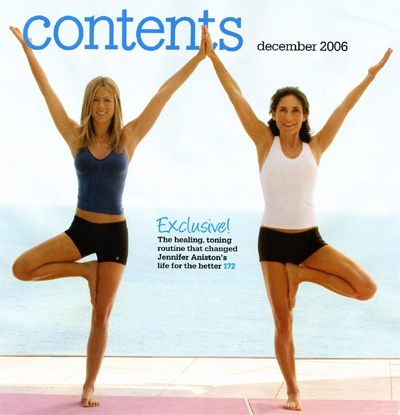 Posted in
Friends
,
Jennifer Aniston