Barbra Streisand sort-of disses Glee and then backtracks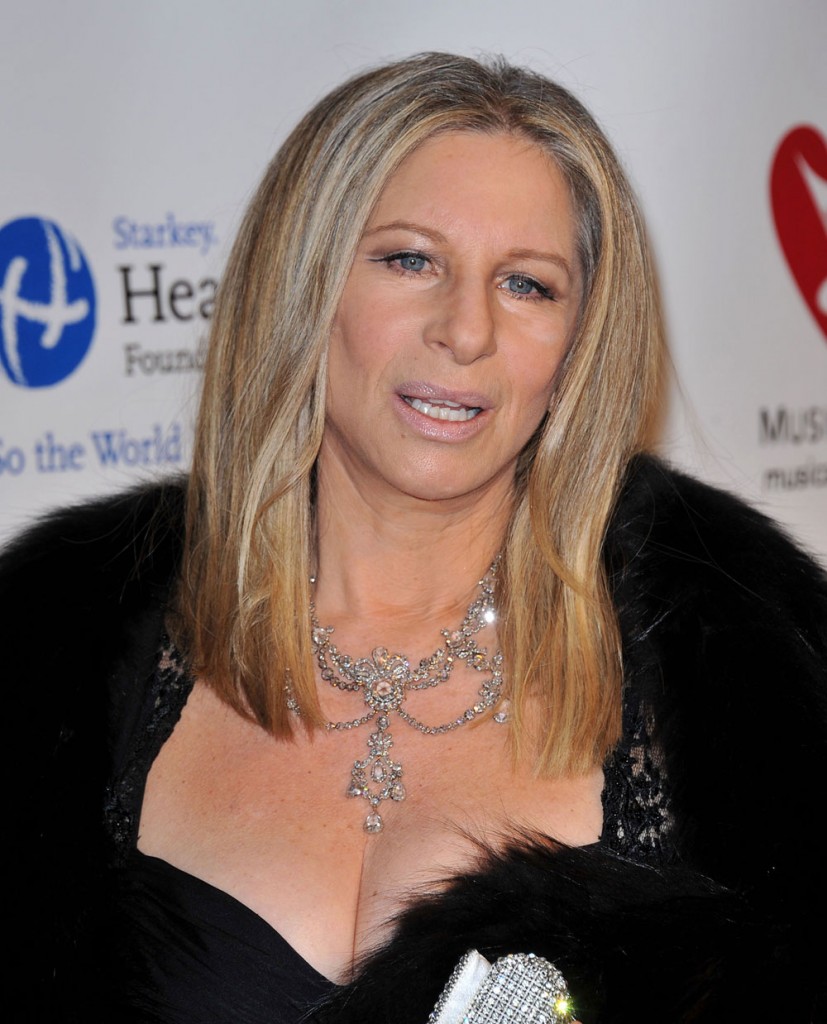 When Barbra Streisand was asked if she'd ever be on that high school musical show, Glee, she was all "not if I can help it," which is all sorts of awesome. Instead of letting her snarky comment stand on it's own, she backtracked and said that she really meant that she was just so busy she couldn't do the show but of course she's flattered that Lea Michele copies her, etc. I know when I'm overwhelmed with work I bust out the bitchy comments that are meant in all innocence.
At the pre-Grammy MusiCares event Friday night, Streisand was asked if she would ever consider doing an episode of Glee and replied, "Not if I can help it. " Needless to say, Gleeks went apoplectic (especially considering show star and professed Streisand fan Lea Michele performed a tribute to Streisand that night).

Now Streisand is doing a quick backpedal clarification…

"When asked if I would ever appear on Glee, I should have said, 'You never know.' It was wrong to say, "Not if I can help it," Streisand said Sunday in a statement to E! News.

"What I meant was that I've been overwhelmed preparing for my performance on MusiCares, the Grammys, recording a new album, and starting a new movie. So I couldn't take on any more work, and besides that, I wasn't asked. I'm so honored that a lead character on Glee is so admiring of my work. In my speech at MusiCares, I thanked them 'for exposing young people to music they might otherwise not hear today: Lea Michele, Matthew Morrison and Darren Criss…you're all so gifted.'
[From E! Online]
That's a bogus explanation. You don't say "not if I can help it" if you're busy, you say if if you don't want to be associated with something. Barbra realizes that Ryan Murphy is a formidable opponent and that there are young kids on that show who are hardworking and talented, so she's not going to let her comment stand like that. I guess I can't blame her but I'd like to see Ryan Murphy try and get in a bitch fight with Babs. He would end up slinking away with his tail between his leg.
Let fading stars like Goop go on Glee and get their mack on with Matthew Morrison. Barbra doesn't make guest appearances. She gets honored without showing up most of the time. Plus I think Glee jumped the shark with that zombie episode on Superbowl Sunday. I really do. They tried to parody themselves but just made us realize how pointless the show is most of the time.
Barbra Streisand and James Brolin are shown at that Musicares tribute to Babs on 2/11/11. Lea Michele and her pose hard are shown there too. Credit: WENN.com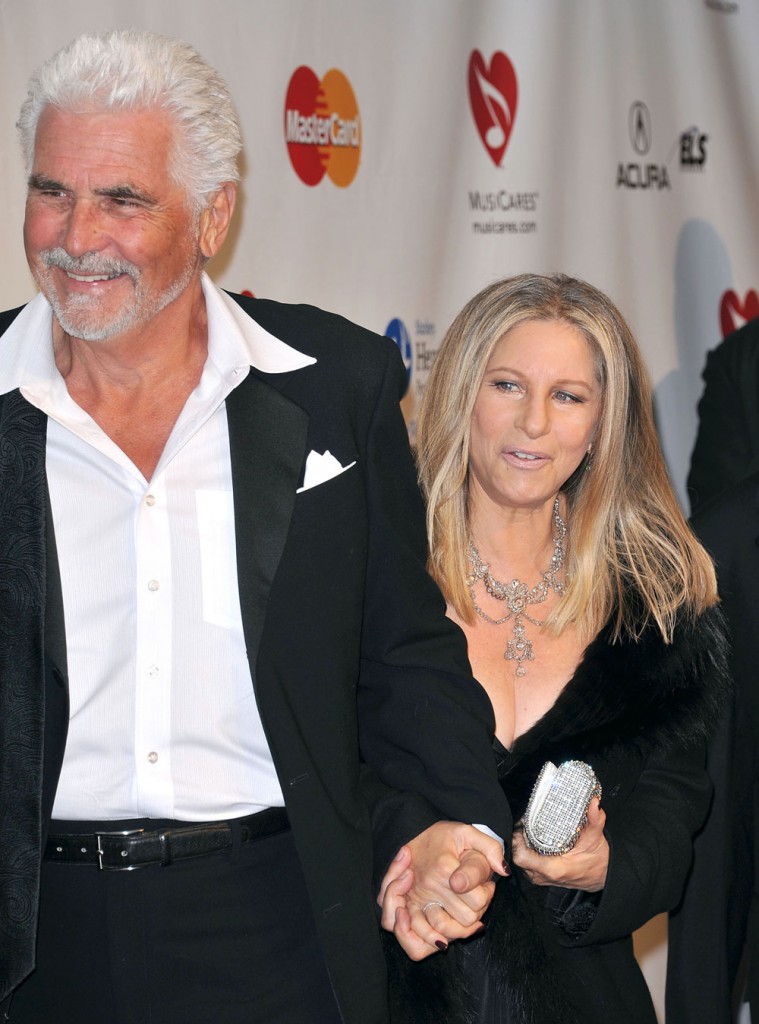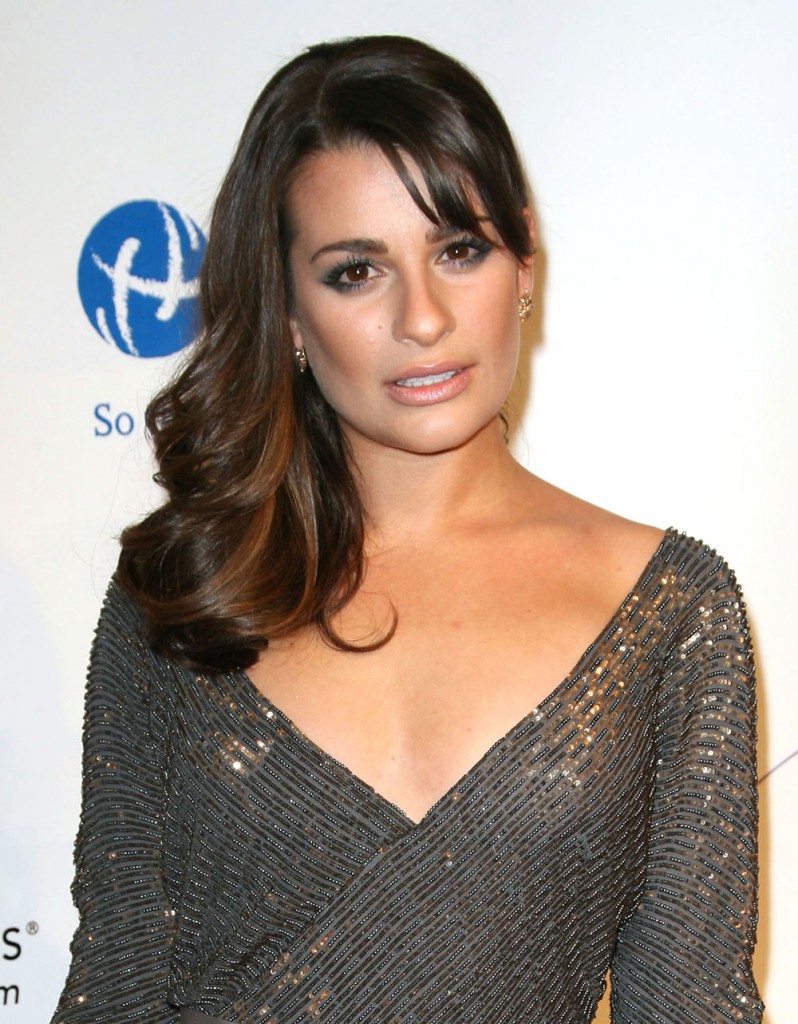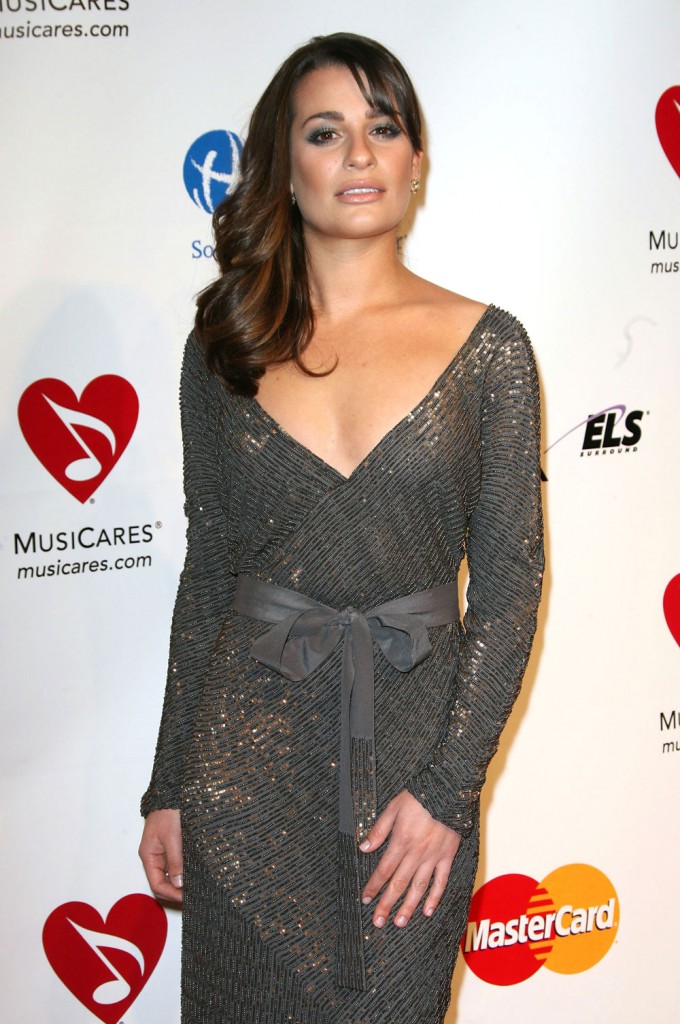 Posted in
Barbra Streisand
,
Glee
,
Lea Michele
,
Photos