Kathy Hilton reaches a year of sobriety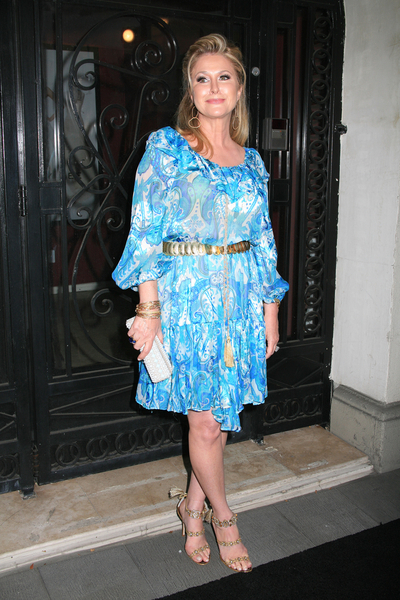 Kathy Hilton claims she's reached a year of sobriety – and that she's done it for absolutely no other reason than to set a good example for her drunk driving offspring. Kathy's friends are absolutely adamant that she doesn't have a drinking problem. She just gave up booze completely for the heck of it.
Following a tough period of time for the Hilton family, mom Kathy recently celebrated a milestone: one year of sobriety. Because two of her four children have been arrested for drinking and driving, Kathy decided to give up alcohol altogether.

"She wanted to set a good example for her family," says a pal of the 49-year-old, adding that although Kathy didn't have a drinking problem, "she wanted to walk the walk." The former actress had already given up her occasional cocktails when her 18-year-old son, Barron, was arrested on a DUI charge in February.

Now, with her brood back on track, Kathy is tackling another bad habit — smoking. "She doesn't smoke in front of me!" Paris tells In Touch. After Barron was arrested, Kathy hired a family therapist to help them through the ordeal together.
[From In Touch]
I'd say that if that's true, Hilton should cut back and show her kids responsible drinking, and the value of temperance. I don't think a single one of Kathy Hilton's spawn knows a thing about moderation. But quitting entirely sends the message that it's all or nothing. And if I know anything about Paris Hilton, I'm guessing she's going to choose all.
I myself am a near teetotaler for no reason other than it takes me massive, massive quantities of alcohol to get a buzz, but just a sip to get a hangover. Thus the cost is rarely worth the benefit. So I'm not saying there's anything wrong with a non-alcoholic deciding to give up booze entirely. It's not like you need a reason. But somehow the idea that the only way Kathy Hilton thought she could get her kids to not drink so much was to quit entirely – I just don't buy it. I'm guessing someone saw her leave an AA meeting or something, and she worried she'd be exposed, so she's trying to control the story. Or maybe Kathy Hilton is trying to teach values for the first time. A little late, but whatever.
Here's Kathy Hilton with daughters Paris and Nicky at "The Good Life" Photo Exhibition of Photographers Murray Garrett and Slim Aarons in Hollywood on June 27th. Images thanks to PR Photos.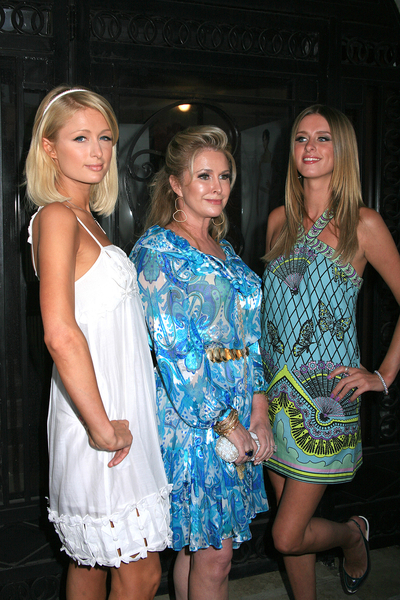 Posted in
Alcohol
,
Barron Hilton
,
Hiltons
,
Kathy Hilton
,
Paris Hilton
,
Paris Hilton