Sean Penn's son Hopper is a womanizing, hell-raising chip off the old block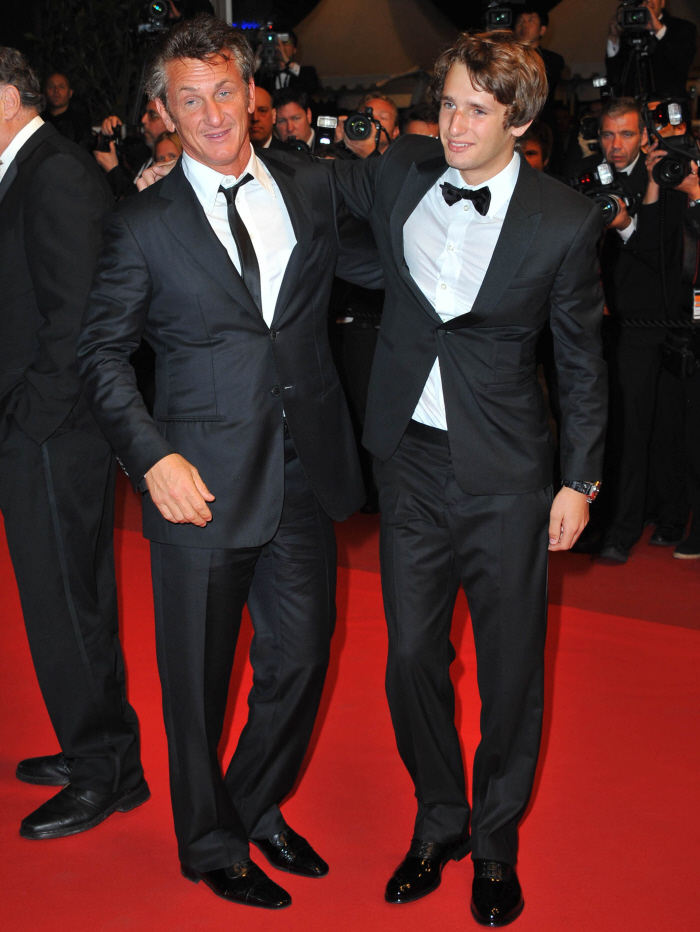 Back when Scarlett Johansson and Sean Penn together, I often caught sight of recent pics of Hopper Penn, Sean Penn and Robin Wright's 17-year-old son. Hopper and Sean seem to spend a lot of time together, and there's even a story about Robin kicking Hopper out of her house and telling him to go live with his father (I think that might be true). When I looked through the photos, I always noticed what an unusual mix Hopper was – I can see both parents in him physically, but the way he carries himself… it seems like he's pure Sean. Anyway, The Enquirer has an interesting story about just that. Apparently, like father, like son. Even when the dad is up to eyeballs in coke and strange. Tell me I'm wrong:
Just like his hotheaded dad Sean Penn, 17-year-old Hopper Penn has already made a name for himself as an epic hell-raiser – and friends fear the hard-partying teen is on a collision course with disaster.

"Hopper is basically Sean's Mini-Me!" says an insider. "He's feisty, prine to picking fights and already a first-rate womanizer."

To make matters worse, Sean treats hopper more like a buddy than a son, said the source: "They surf together and hang out… at Zuma Beach in Malibu recently, Hopper got into it with another surfer who claimed Hopper stole his wave. Hopper suggested they settle the score on land. He was looking for a fist fight, and Sean didn't discourage it. Fortunately, the other guy backed off."

In May, Sean took Hopper with him to the Cannes Film Festival and "Sean used Hopper as his wing man to pick up women," the source said. "Hopper even managed to hook up with a few model-types in their mid-20s."

When he was 16, he was arrested for illegal possession of hydracodone, and insiders say his behavior has infuriated his mother, Penn's ex-wife Robin Wright.

"Robin is worried that he could wind up getting involved with drugs and land in legal trouble again… at the rate he's going, Hopper is well on his way to becoming even more of a handful than his dad!"
[From The Enquirer, print edition]
To put a positive spin on this, I guess I should say that it's nice that Sean and Hopper are so tight, and it's good that Sean is spending quality time with his son. I guess it also makes sense – in a certain school of parenting – to expose your teenage kids to all of the bad stuff yourself, so you can explain everything and it won't be a mystery. However, Hopper sounds less like a good-natured chip off the old block and more like a teenage boy desperately in need of limits. If he doesn't end up in jail, it will be a miracle. Oh, and picking up women with your teenage son? That's just gross, Sean.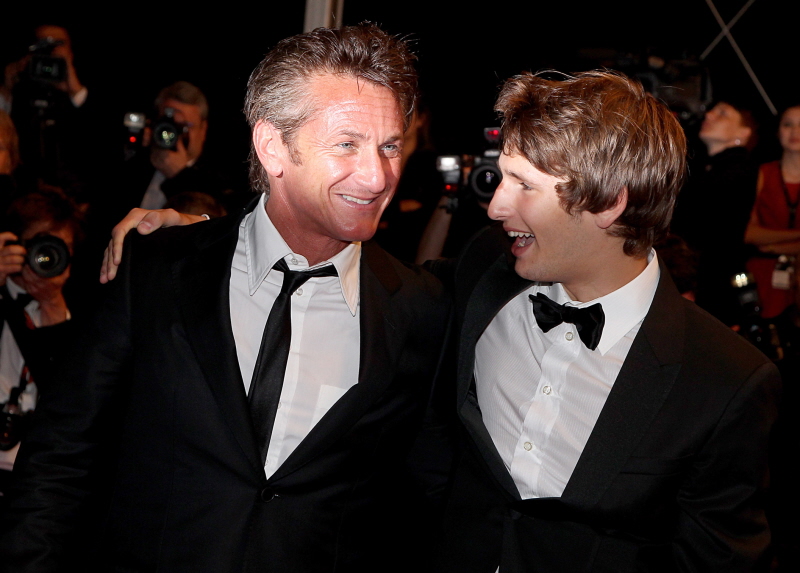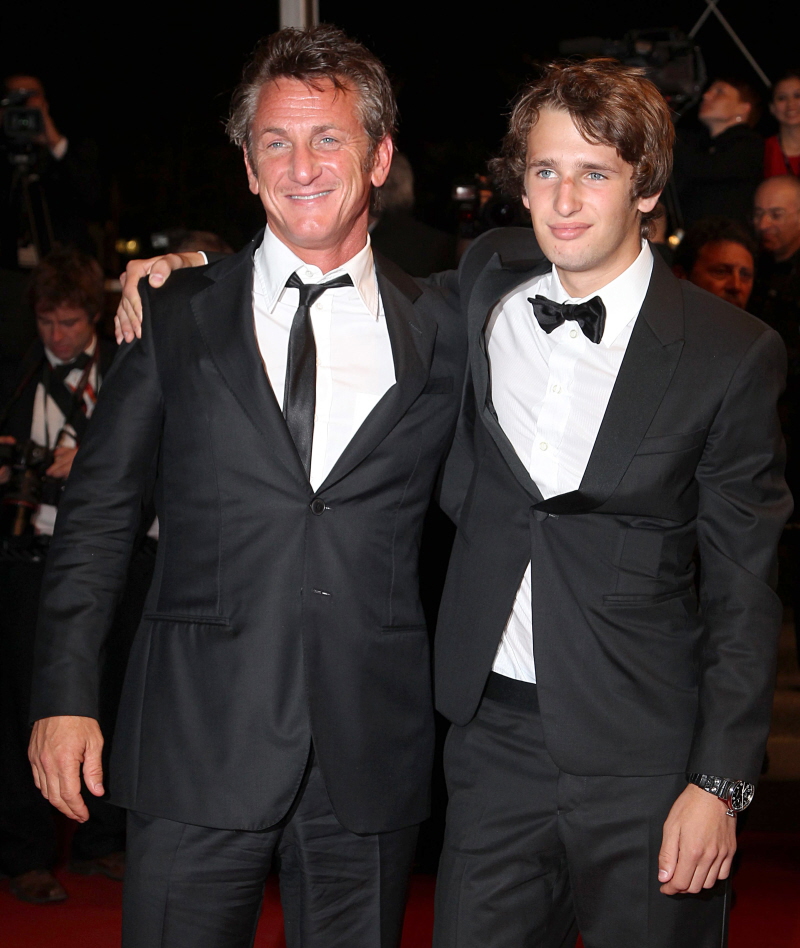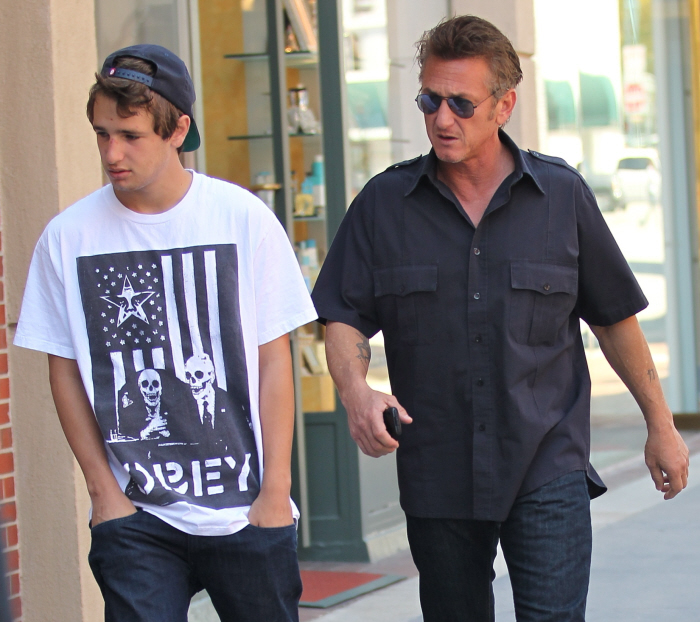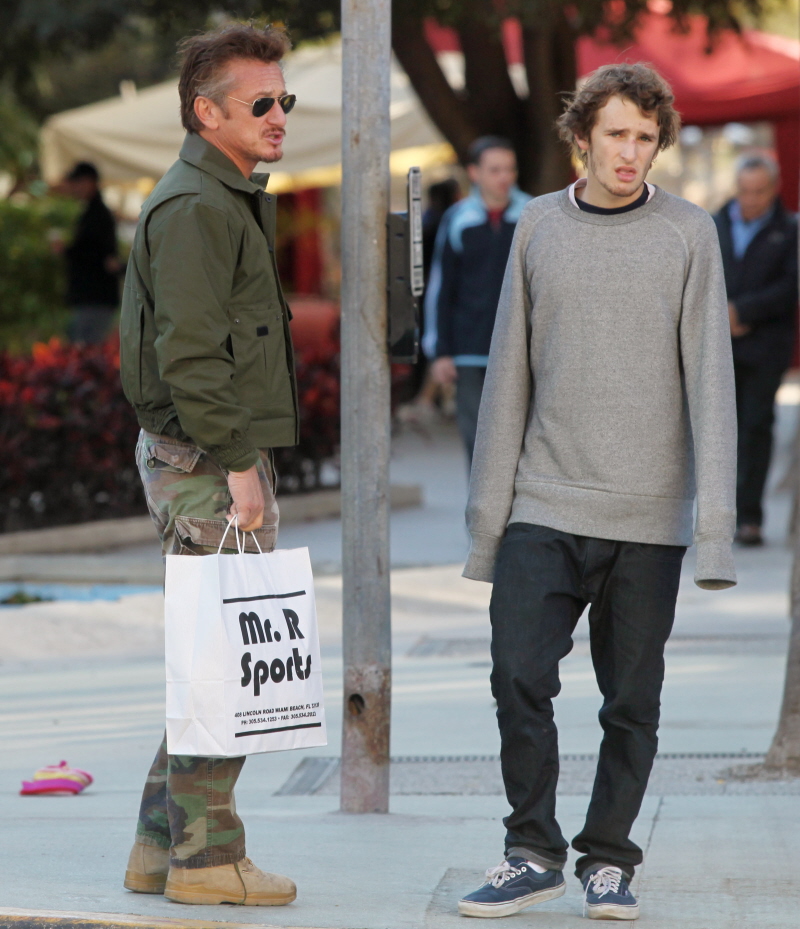 Photos courtesy of WENN & Fame.

Posted in
Hopper Penn
,
Sean Penn