Mary Tyler Moore has lost her peripheral vision from diabetes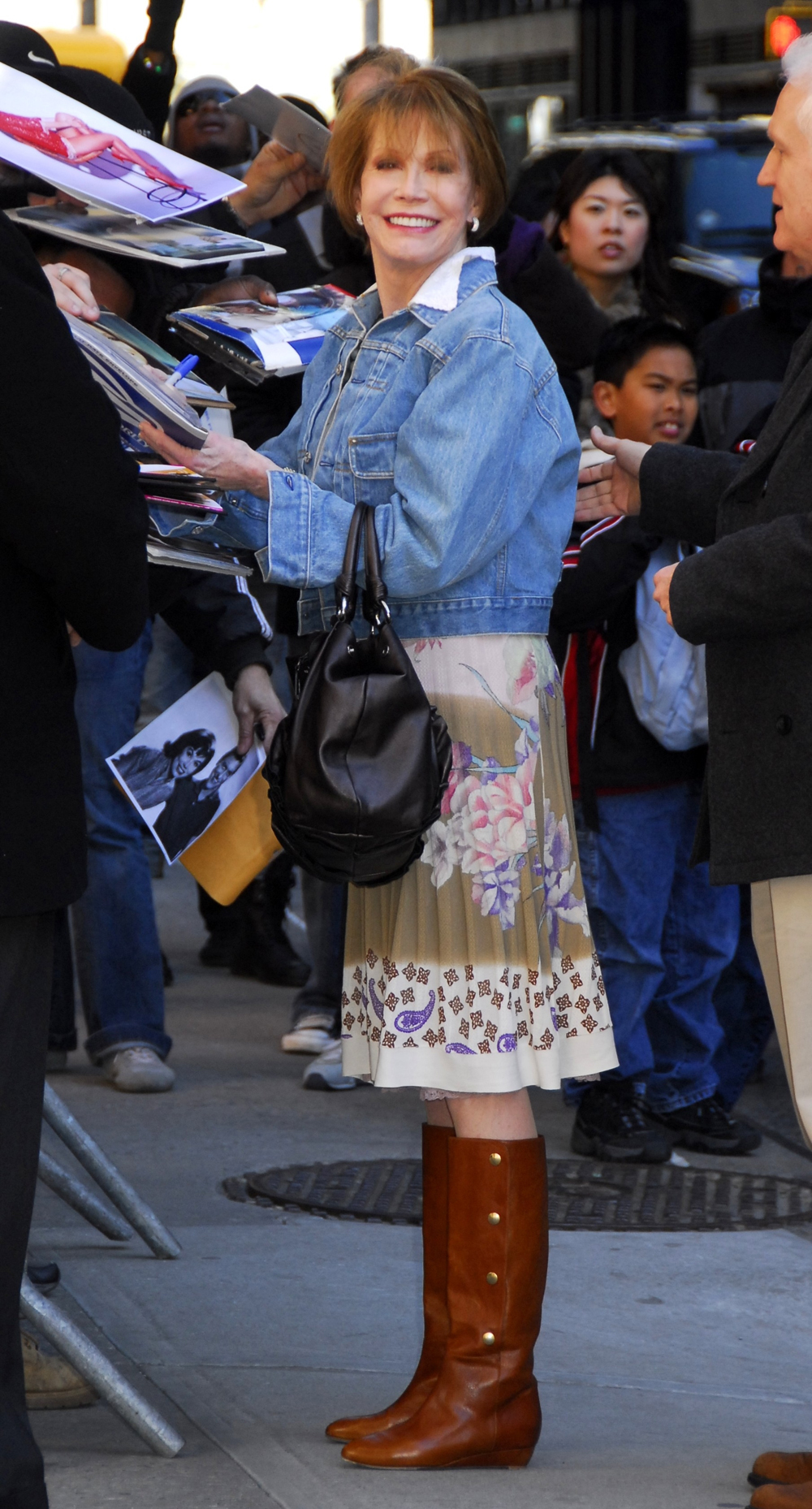 Mary Tyler Moore has written a memoir about her life with diabetes. Moore was diagnosed with Type 1 (formerly called Juvenile-onset diabetes) when she was 33. Quite rare, since it generally affects those under the age of 18 – though there are obvious exceptions, and Moore is a famous one. At 72, she says she manages the disease much better than she did when she was younger. At that time, she admits she often didn't pay attention to her blood sugar like she should have, and frequently drank and smoked excessively. She's been diligent in her care for some time, but has lost much of her vision due to nerve damage.
Moore has lost most of her vision because of diabetes-related nerve damage. [She] says matter-of-factly and with no self-pity that with type 1 diabetes, there is little chance for spontaneity in life. She chooses not to use the newer glucose monitors and insulin pumps that can reduce the burden by taking automatic readings for the patient and deliver a dose without a syringe. Instead, she still prefers using finger pricks and test tapes to measure her blood sugar and a syringe of insulin whenever it's needed.

"You've got to always plan," she says. "It is a fact of life that if someone invites you out to dinner you have to think, 'What are they going to be doing when they serve you dinner? How quickly are they going to get it on the table from the time I arrive? When should I take my shot? What should I eat of what's available?' "

She says she has learned to carry a loaded syringe in her pocket, and if she eats a little more than expected, she can give herself a quick injection of insulin to level her blood sugar. "I shoot myself right through my clothes there at the table, right here in my thigh. I seldom wear white as a result," she says with a chuckle.

Though Moore downplays diabetes' ravages on her eyesight and other parts of her body, it's hard to ignore a big bandage wrapped around her left hand. "Isn't that awful? I slammed a door — not on purpose — on my thumbnail, and I went to the doctor to show him, and it had already turned black so he had to go in there and scrape it off," she says, indicating the area where gangrene from poor circulation — another effect of the diabetes — had begun.

But she says taking ownership of her diabetes, after many years of sidelining it and living a life that included stress and heavy social drinking and smoking, helped her grow up and learn to rely on herself. "I've always been independent," she says. "I've always had courage. But I didn't always own my diabetes."
[From USA Today]
Type 1 diabetes is especially life-consuming because you can't treat it with pills; you have to take insulin no matter what. I'm surprised Mary hasn't gotten an insulin pump. The article doesn't explain why, but I'm curious to know her reasoning. It can make life drastically easier for most people and it keeps blood sugar levels much more stable. They're not without their own inconveniences, but insulin shots are still a bigger pain for most people.
The article notes that Moore walks carefully around the house because of her loss of peripheral vision. She's diligent about her exercise, but again, has to be careful. She still works out five to six days a week, but holds the rails on her treadmill because her balance isn't what it used to be. Everything considered, it sounds like Moore has done very well with forty years of an incredibly challenging and stressful disease. Sadly, after all that time some nerve damage is almost impossible to avoid. But all in all, it seems her health has held up remarkably well.
Here's Mary Tyler Moore outside the Ed Sullivan Theater for the 'Late Show With David Letterman' in New York last night. Images thanks to WENN .

Posted in
Aging
,
Health
,
Illness
,
Mary Tyler Moore