Jason Bateman & Will Arnett hold hands in NYC: the best photo op ever?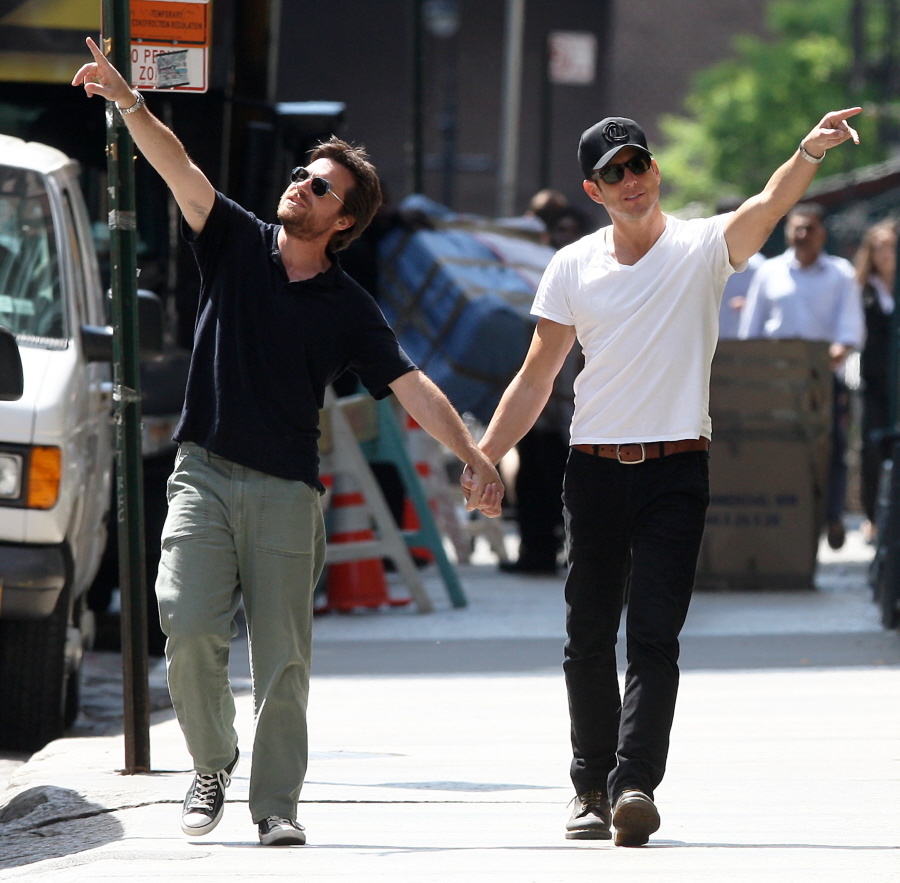 These photos are simply designed as The Feel-Good Post of The Day. Jason Bateman and Will Arnett were in NYC yesterday to do some Arrest Development: The Final Countdown promotion, and when they had a spare moment, they went for a romantic stroll down a beautiful city street. Thankfully a paparazzo was there to capture it all! I love how they really seem to be in love. They're brothers… and they kind of like each other. Maybe they'll end up in Portugal, gonna live it up in ol' South America.
Will and Jason were in NYC to do press, obviously, but they also put in an appearance at the Banana Stand. Big yellow joint, big yellow joint, meet you down by the big yellow joint. The Banana Stand has been all over the world to promote Arrested Development, and it was in Times Square for several days too. Here's a nice photo of the Bluth boys working with their bananas and nuts: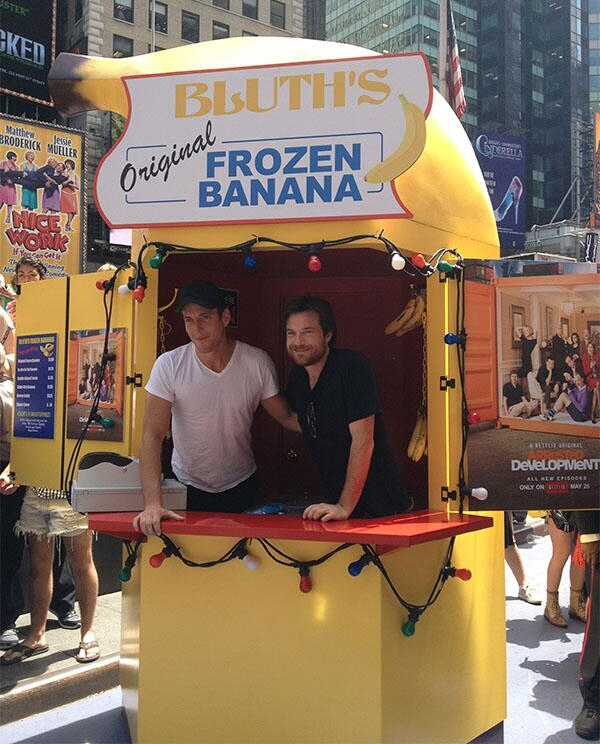 There's always money in the Banana Stand! The Arrested Development Twitter tagged this photo: "The Bluth boys @arnettwill and @batemanjason serve up bananas that won't make you sick and kill you. #ADWorldTour". Will tweeted: "@batemanjason and I are about to get our hands around banana and nuts." Jason tweeted on Wednesday: "Perfect weather for banana grabbing, lunch time in Times Square tomorrow. Arnett loves a good banana and nuts in the middle of the day." Gob made a huge mistake when he gave up the animation rights to Mr. Bananagrabber. Sigh.
Here's an amazing Vine video of AD fans doing the chicken dance in Times Square. Ah coodle doodle doo!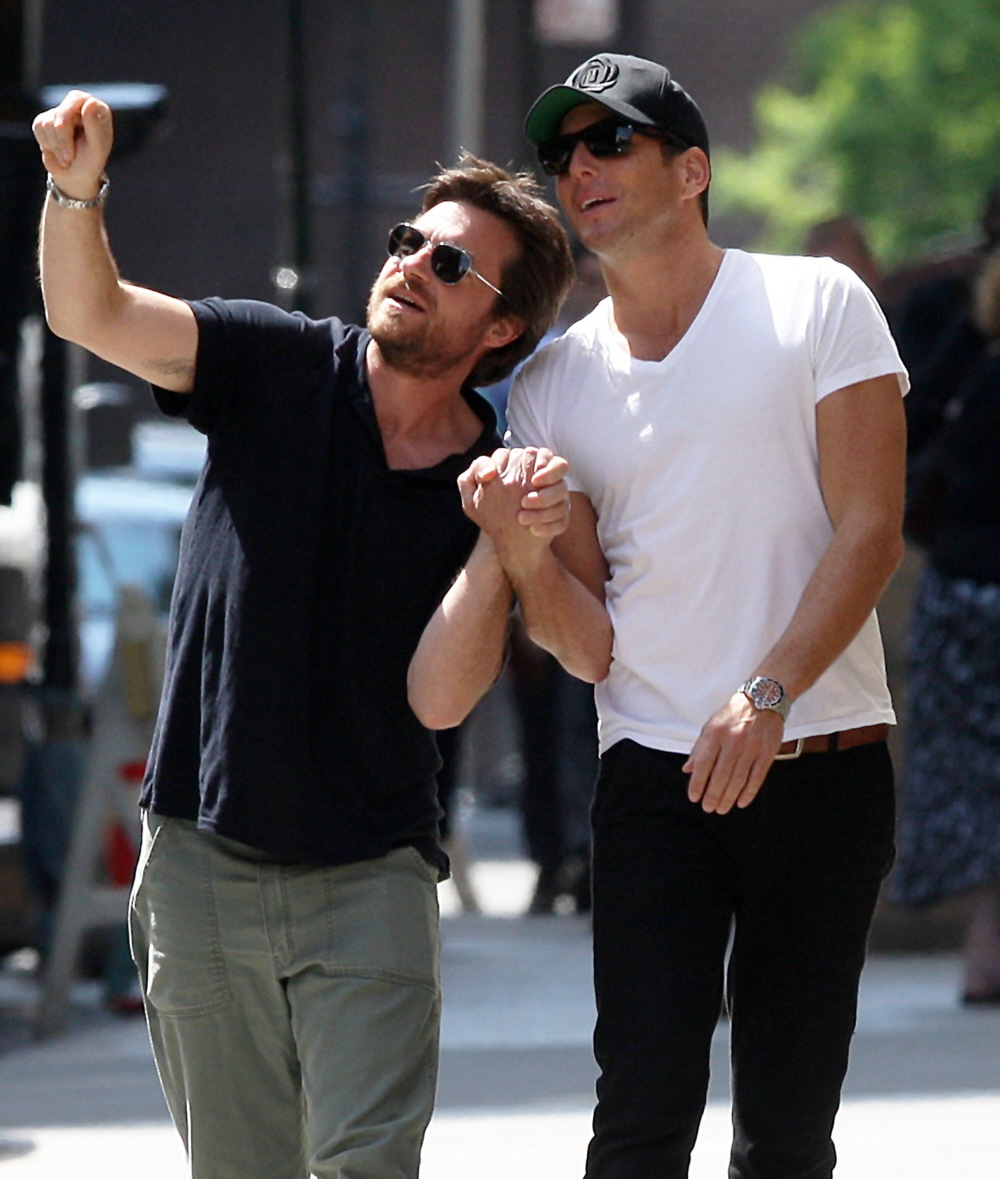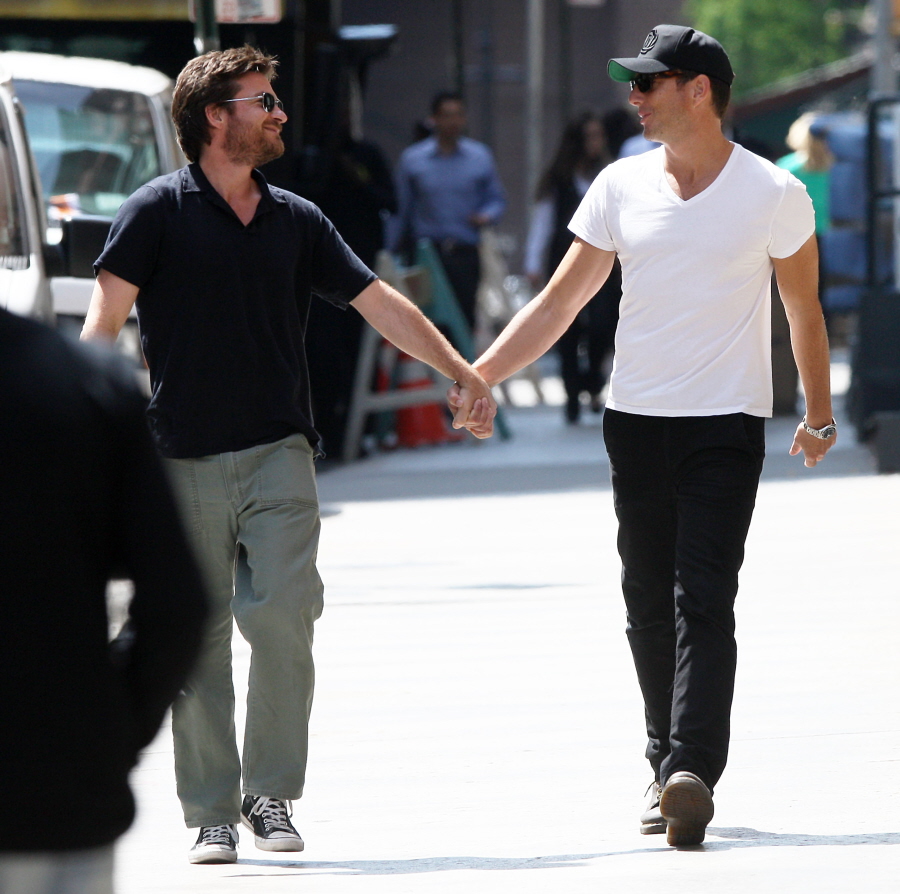 Photos courtesy of Fame/Flynet.

Posted in
Jason Bateman
,
Will Arnett