Jennifer Aniston 'loves Justin Theroux's eye for design' with country antiques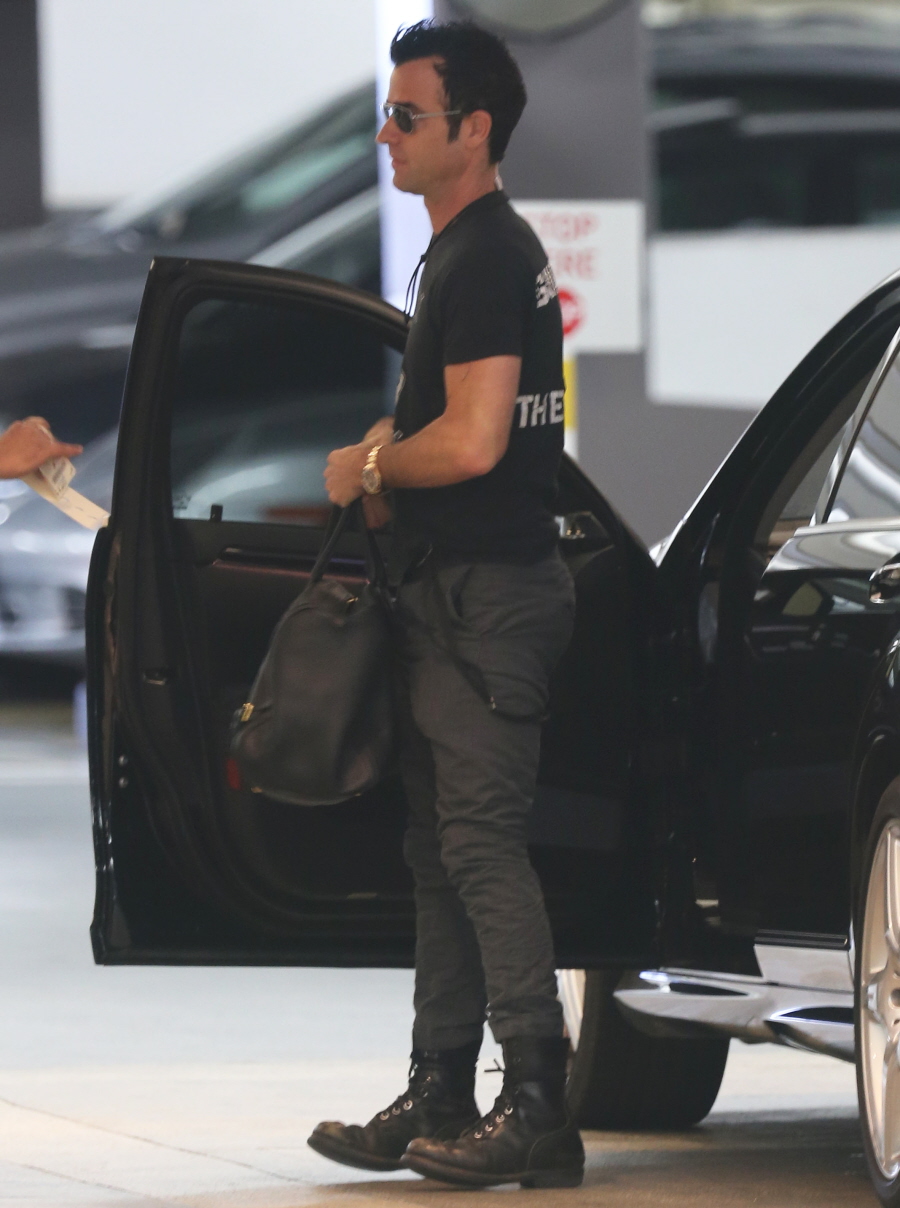 Here are some assorted photos of Jennifer Aniston and Justin Theroux. They were photographed last week in a car (Justin was driving) and then Justin was photographed solo last week, heading into a "meeting" (with an overnight bag? Sketchy.). I think the pics of JustJen in the car are from their trip to an antique store to find some furnishings for their crazy Bel Air mansion. Remember when Jennifer went on a real estate binge in 2011-2012? She was buying, selling and renovating properties at a steady clip, which was weird because it seemed like they were just staying in hotels in whatever city they were in. Anyway, one of the properties that she held onto was the Bel Air estate, and they've been renovating and decorating it for about 14 months. Tell me if you think this "insider" is making a particularly pointed comment about it:
Call it Extreme Home Makeover: A-List Edition. Jennifer Aniston and fiance Justin Theroux are leaving no stone unturned, no detail unattended on their quest for interior design inspiration. In the past week alone, the couple have made not one but two trips to various upscale furniture stores in L.A., where they're in the process of renovating an 8,500-square-foot Bel Air mansion.

On Thursday, March 27, the engaged pair were seen perusing the selection of antique wares at a shop in West Hollywood. Six days earlier, they hit up three other stores — Lee Stanton, Therien, and Ralf's Antiques — in search of items for their not-so-humble abode. The couple's $21 million pad (purchased by Jennifer last January) has four bedrooms, six-and-a-half bathrooms, a swimming pool, and its own vineyard.

"They have changed it from top to bottom," says another insider. "She loves Justin's eye for design."

A source tells Us Weekly the two were very friendly as they mulled over an array of 18th- and 19th-century "country antique" furniture. They were accompanied by their interior designers.

"They looked at the rustic pieces," says a witness.

Aniston, 44, and her future husband, 41, have spent months looking for the perfect pieces to fill their sprawling new home. Last spring, during a visit to New York City, the actress picked out $20,000 worth of lights at B4 It Was Cool, a high-end vintage lighting store. And in October, she and Theroux met with designers at high-end Hollywood retailer Blackman Cruz, where they honed in on two brown, roomy leather chairs and an 18th-century armoire.
[From Us Weekly, print and online editions]
"She loves Justin's eye for design." Oh, Jenny. Never change! I didn't even to sit back and think about what that comment was referencing – remember how much she hated Brad Pitt's modernist/industrial design style and her quip about "finally having a comfortable couch" once they divorced? I guess Justin likes comfortable couches too! He's all for "country antique" furniture from the 1800s. Which sounds really fussy to me, but maybe they'll have an eclectic mix of styles and it will look really homey. I think Jennifer's default style is more masculine anyway – she seems to love dark, womblike rooms, dark wood and everything looking like the 1970s.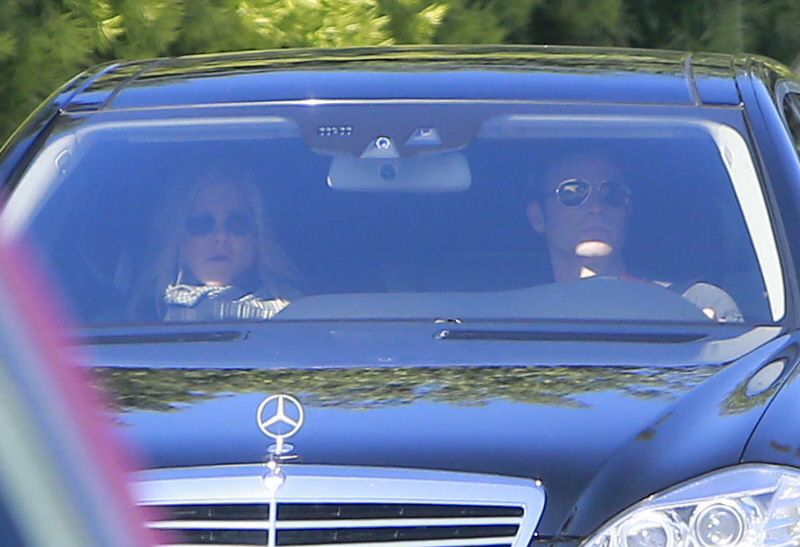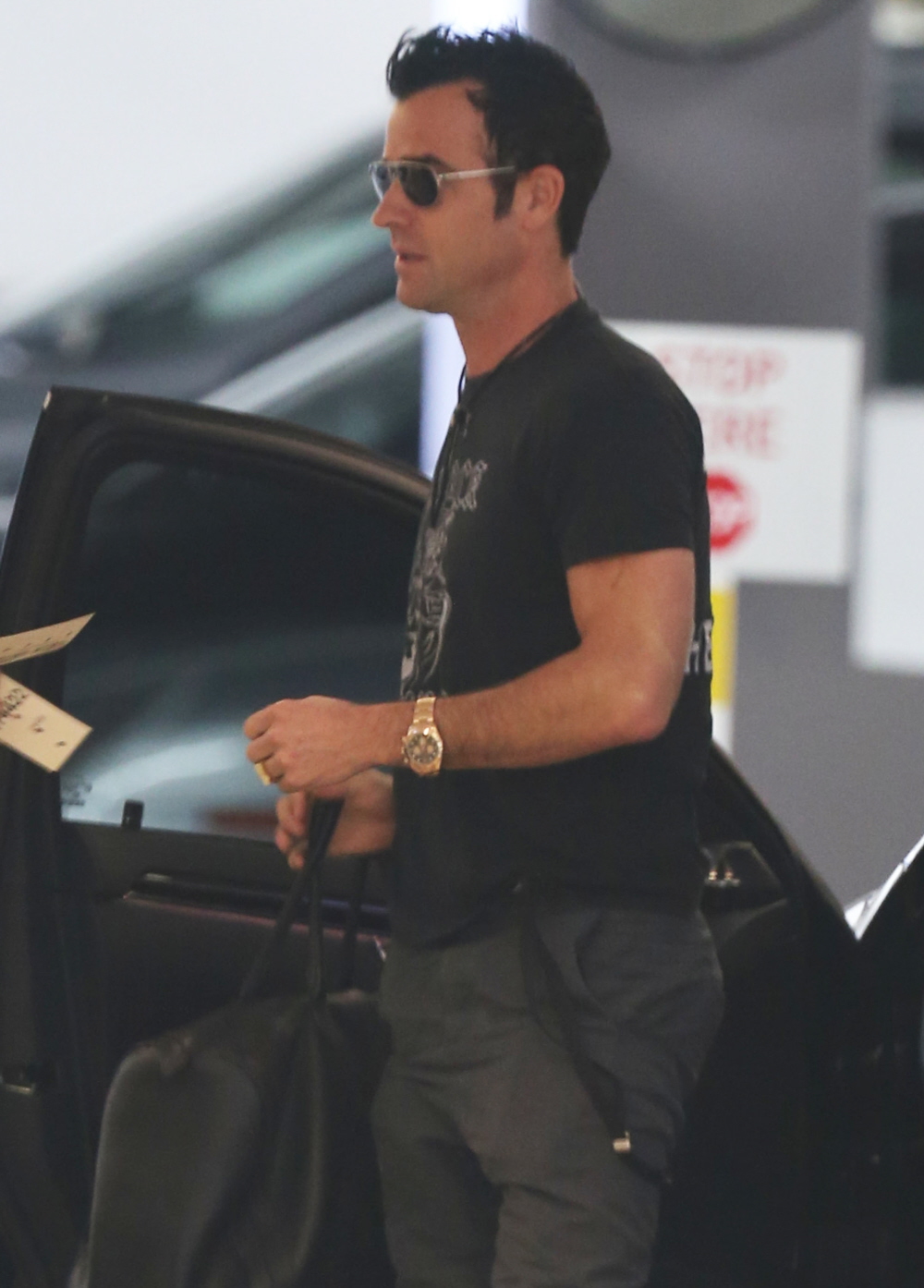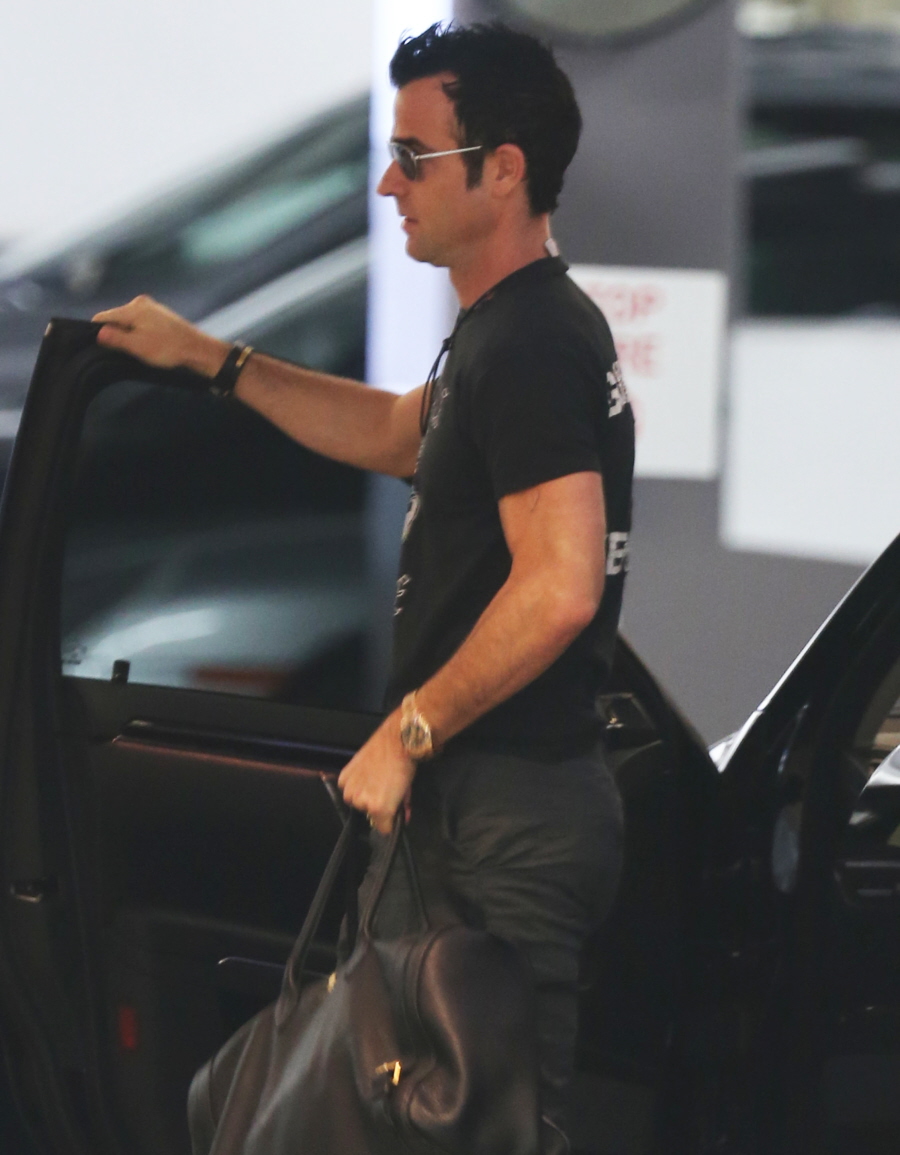 Photos courtesy of Fame/Flynet.

Posted in
Jennifer Aniston
,
Justin Theroux