Jennifer Love Hewitt and Ross McCall broke up over Christmas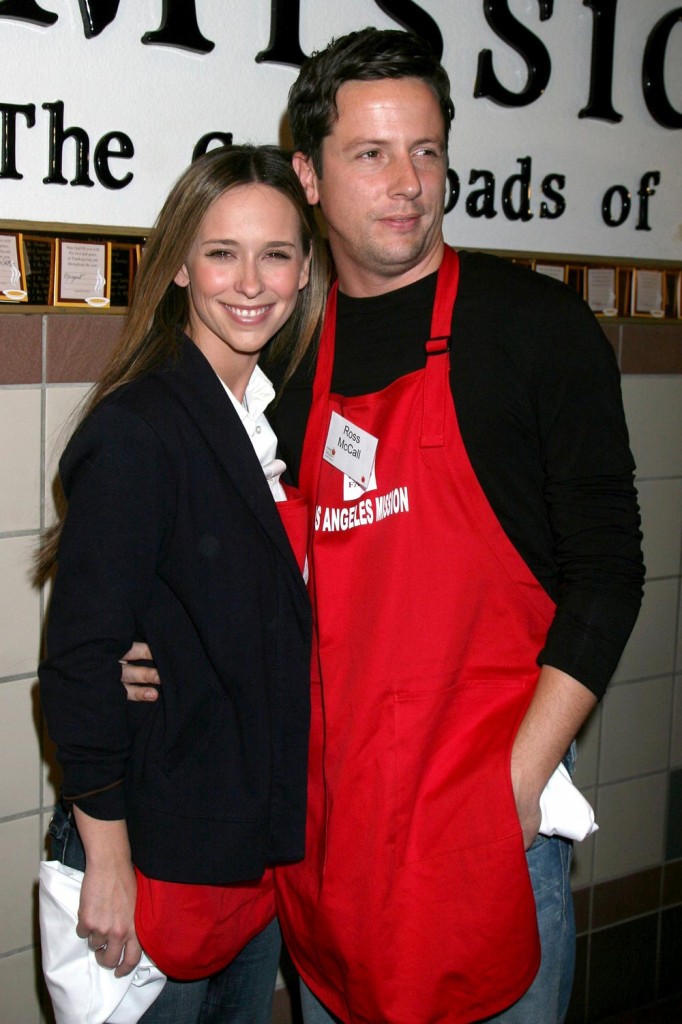 Jennifer Love Hewitt and her fiance, Scottish actor Ross McCall, broke up over Christmas. The couple was first linked nearly three years ago, in the spring of 2006, and got engaged in November, 2007. There was a lot of speculation over when they would make it official, but sadly it doesn't seem like it's going to happen for these two. Someone close to the couple confirmed the news to People, which usually doesn't speculate about these things:
"They broke up over the holidays and have ended their engagement," says a source close to the couple. "They're both really sad about this. Even their friends are surprised; they seemed really happy. Everyone just wants the best for both of them."

Reps for both Hewitt and McCall had no immediate comment.

The Ghost Whisperer star, 29, got engaged to the Scottish actor, 32, in November 2007 after dating for two years.

While the couple hadn't announced a date, in October Hewitt told PEOPLE her svelte new look was prompted not by those infamous 2007 bikini pictures – and the ensuing controversy over body image after she took to her blog to defend herself – but by her upcoming nuptials.

"I'm getting ready to turn 30 and get married and all those things," Hewitt said. "This year was my year to try to glow from within and feel better."

McCall, who costarred in the 2001 HBO miniseries Band of Brothers and stars in the USA drama Crash, appeared in one episode of Hewitt's hit show Ghost Whisperer, in 2006.
[From People]
It's too bad that Hewitt and McCall couldn't make it work. In September there were photographs of them looking like they were in an argument as McCall hauled suitcases to his car, but it was hard to tell if that's exactly what was going on. Otherwise these two seemed like a very stable and happy couple. They were often photographed out together and were even seen hanging out at the mall recently. McCall seemed like a low-key kind of boyfriend who was content to go to events and support his more famous other half. Their last public appearance that I could find was serving Thanksgiving dinner at the LA Mission on 11/26/08.
For some reason, probably because they both seem like nice, down-to-earth people, I'm kind of hoping for a reconciliation for these two. They always struck me as the type that would have a happy ever after together. If they ultimately weren't compatible it's probably for the best that they broke up now before they got married though.
Photo credit: WENN
Posted in
Breakups
,
Jennifer Love Hewitt
,
Ross McCall