Jennifer Love Hewitt is writing a relationship advice book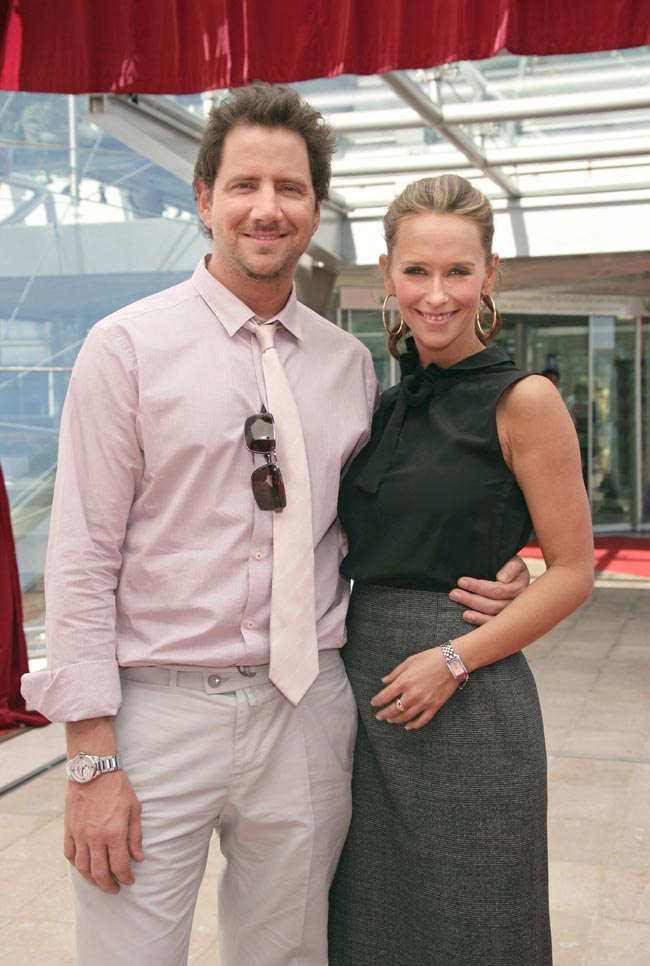 Celebrities branch out in plenty of venues in which they're not particularly qualified: fashion, perfume, music, and writing thinly-veiled biographical fiction and unoriginal cookbooks to name a few. You slap a celebrity's name on something and people will buy it.
Jennifer Love Hewitt, who most recently pressured her new boyfriend to propose by saying during a radio show "By this time next year, if we're not planning something, then there's a situation," is writing a self help relationship book for women.
She's been romanced by the likes of John Mayer and Carson Daly, engaged to actor Ross McCall, and is currently hot and heavy with her Ghost Whisperer costar Jamie Kennedy. Love is, after all, her middle name.

With plenty of dating experience under her belt, Jennifer Love Hewitt has decided to write a book, titled The Day I Shot Cupid, addressing romantic relationships that will include everything from tips on text-flirting and how to start over after a breakup.

"I thought it was time to share the real story of what I've learned navigating the dating waters." Hewitt says in a statement from Voice publishers. "Hopefully, in addition to having a good laugh, women reading this will learn from some of my hard lessons."

The book, which is a first for the actress, will be available in March 2010.
[From People]
I like Jennifer Love Hewitt and honestly wish her well in all her ventures, but she's dating dingbat Jamie Kennedy for God's sake. How is she going to market this book? To her credit, she says she's sharing the difficult things she's learned along the way. It's probably more of a biography with a dating angle, and she has a lot of fans who will buy the book for her personal stories. If Jordan/Katie Price can make a mint selling multiple biographies about her brief life, than so can someone likable and semi-normal like Hewitt. We'll have to see if she's still with Kennedy by the time this book is out, but if they do break up at least she'll have some good tidbits to add. Maybe she'll hook up with someone who isn't as much of a doofus, although Kennedy does seem to treat her well. He's still sticking around after she told him on a radio show he better propose by next year.
Jennifer Love Hewitt and Jamie Kennedy are shown on 6/10/09 and 6/11/09 at the Monte Carlo TV Festival. Credit: Fame Pictures
Posted in
Advice
,
Books
,
Jamie Kennedy
,
Jennifer Love Hewitt