Jerry Hall brands plastic surgery devotees as "monsters": fair or too harsh?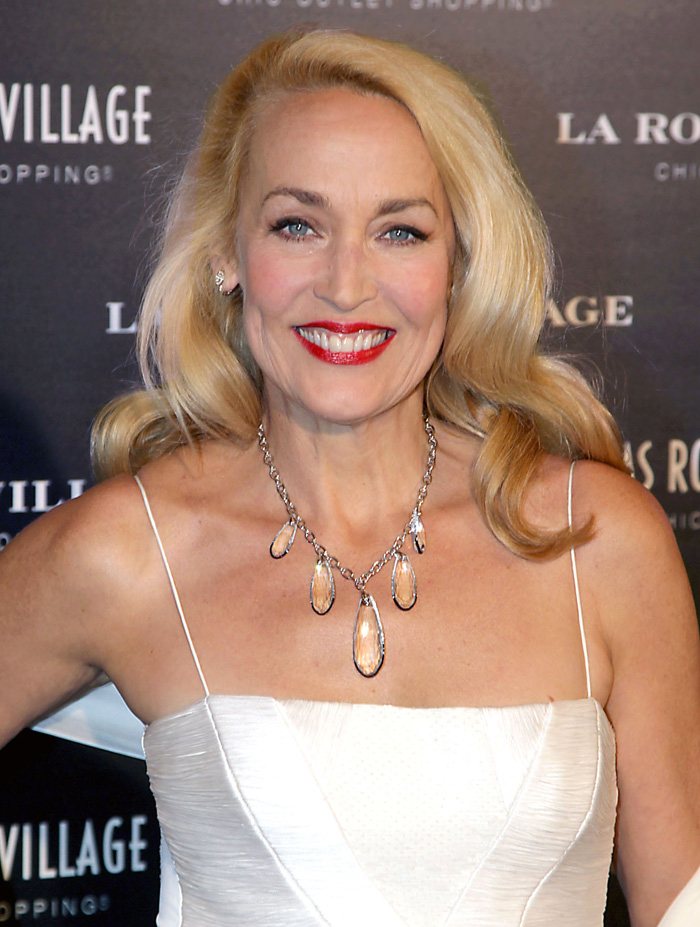 I've never really thought of Jerry Hall as a "natural" woman since she often sports gaudy makeup and extravagantly tacky clothing, plus she was married to Mick Jagger for quite a stint there, which seems to add to the generally sleazy vibe that I've always caught from her. In these photos, however, Jerry is very clearly a 56-year-old woman and (underneath the questionable makeup) seems to be a quite beautiful one at that.
Anyway, Jerry claims to have never had plastic surgery (although she never says a word about injectables such as botox), and I believe her. She also goes on to describe those who have had work done as being "like monsters." She sort of has a point even if she has a fairly abrasive way of speaking on the subject: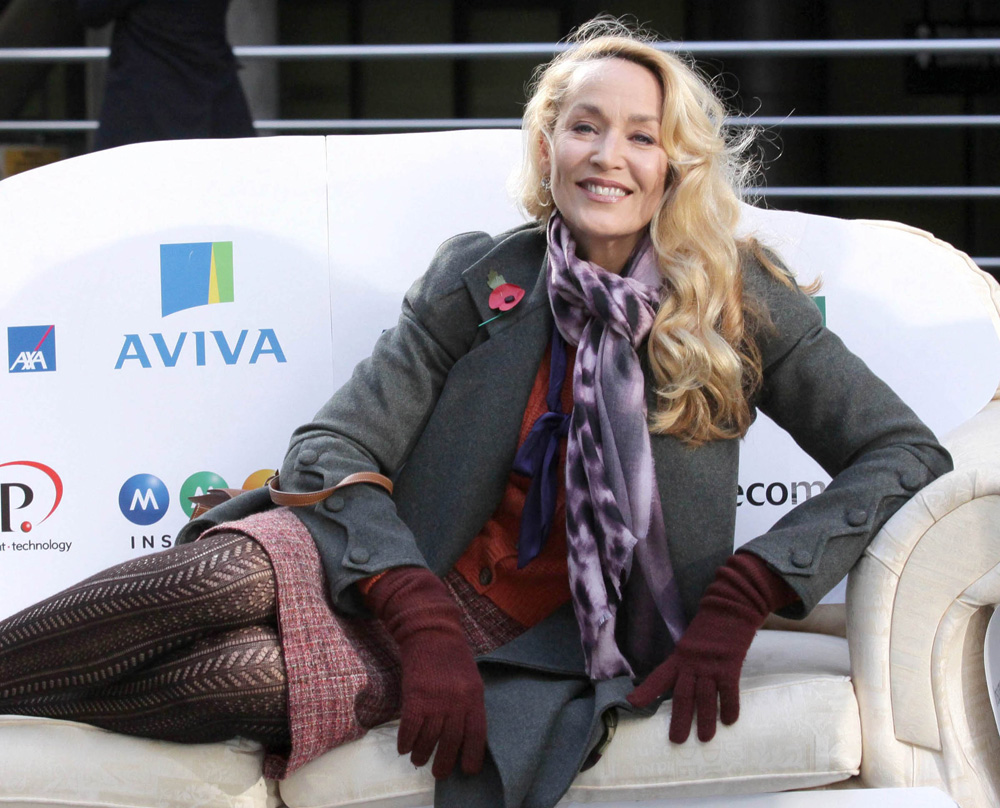 Former supermodel Jerry Hall has criticised women who have plastic surgery, branding them "monsters." The 6ft Texan, who was married to Mick Jagger for nine years, spoke out on an American TV documentary last night.

Ms Hall, 56, said: "I think it is bad that we have as role models people who are scary to small children. I'm definitely not going to have plastic surgery. I think it's a sickness. I see people who have had work done and I don't even recognise them. They're like monsters, scary!"

The 90-minute programme, which will be screened in the UK this autumn, features veteran supermodels such as Hall, Christie Brinkley and Christy Turlington talking about the dangers of drugs, eating disorders and the pressures to stay young-looking in an industry obsessed by youth.

Ms Hall denounced women who go under the knife, saying: "They are cutting up their faces. They are doing all these strange things. They take fat from their bottoms and put it in their lips so that when you kiss them you are kissing their bottom — that is so disgusting. If a man asks you to have plastic surgery, he doesn't want you, he wants a trophy."
[From Daily Mail]
At first, I found that Jerry's word selection to describe her reaction to plastic surgery to be a bit overdone and slightly cruel, but she does have a point. When certain celebrities — Marie Osmond, Cindy Crawford, Megan Fox, and Kim Kardashian among them — begin to look completely different than their former selves, things have obviously gone way too far. Then there are really sad cases — including Lara Flynn Boyle and Lindsay Lohan (the latter of whom has added years of drugs and alcohol to the mix) — who are even worse off.
All of the above examples speak to a deluded sense of physical self, for most of these ladies looked so much better before they went under the knife, and they just don't realize it. Maybe that's what Jerry is referring to by her use of the word "monster."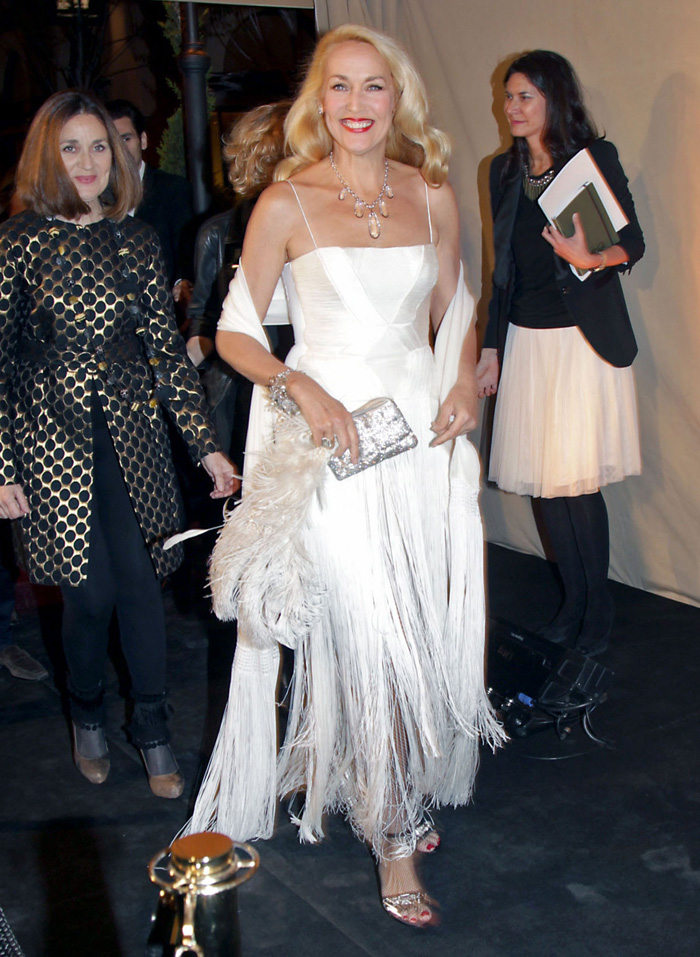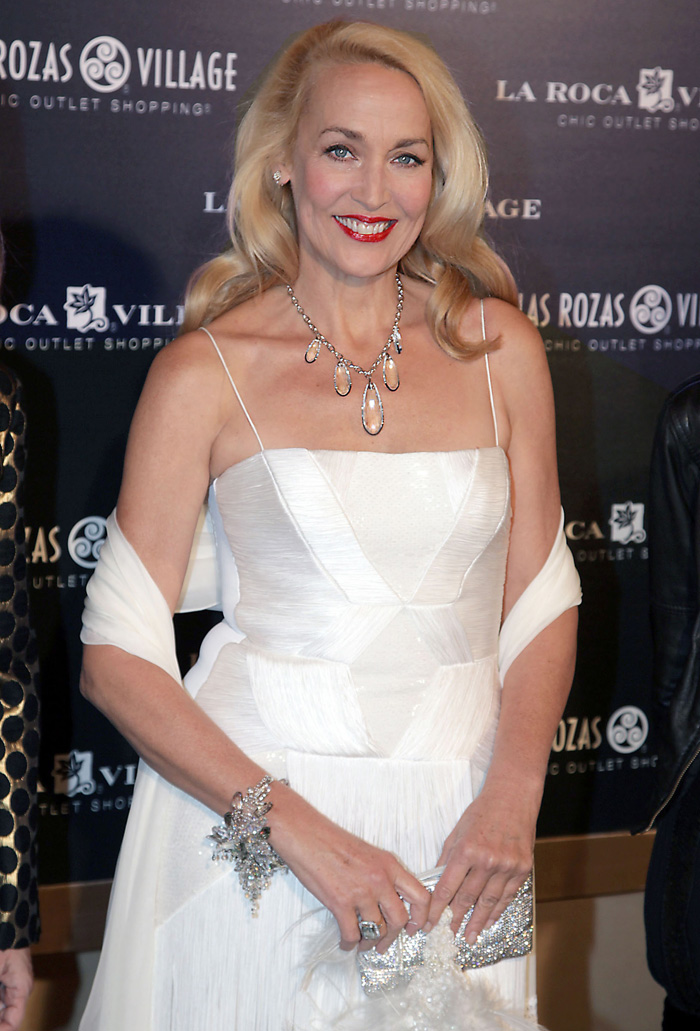 Jerry shown in Madrid, Spain on 4/17/2012 and in London on 11/17/2001. Photos courtesy of Fame/Flynet.
Posted in
Jerry Hall
,
Plastic Surgery