Jennifer Garner & Jessica Biel talk boys & fame in Marie Claire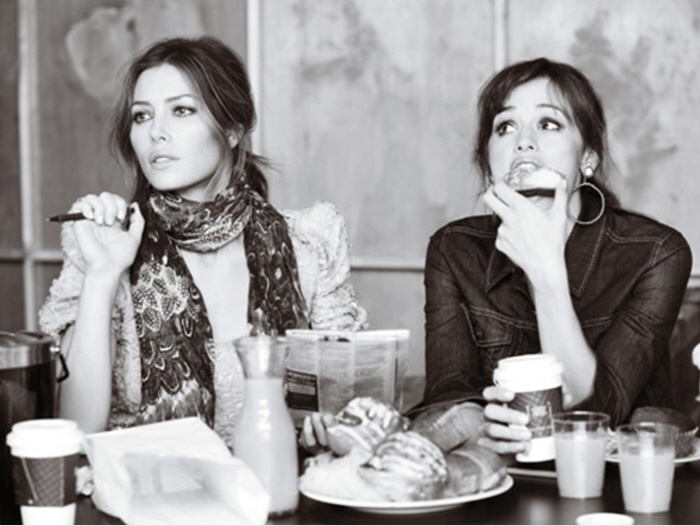 Jennifer Garner mentioned in another interview that she and Jessica Biel became quite close while filming Valentine's Day, and here's the proof. Biel and Garner are the cover girls for Marie Claire's March issue, all to promote Valentine's Day. First off, First off, the photo shoot – some of these photos are really cute! They weren't trying to make them look high-fashion or anything, and some of them are really sweet. As for the interview… well, it's cloying. And saccharine. The Marie Claire interviewer Kevin Sessums clearly adores Biel and Garner, and would never say anything about them harsher than "the whole restaurant watched as [Biel] gracefully strode toward this back booth." Gracefully strode? Like, she's a horse with a good trot? Save it for the Sarah Jessica Parker interview, dude. In the actual interview, neither of them say anything earth-shattering, but here are some of the more interesting pieces (full article here, slideshow here):
Kevin Sessums on Jennifer Garner: "Garner, 37, is dressed in a black cotton turtleneck and black jeans. She wears no makeup at all, and her hair is pulled back in a ponytail. She possesses an incongruous combination of sexual charisma and girl-next-door normalcy. There is no artifice about her — it is the essence of her appeal. She is Sandra Dee—nuded."

Jennifer Garner on how she and Biel got to be friends: "We don't work with a lot of women on our films. And I haven't worked much at all lately, to tell you the truth. The two weeks I worked on this movie were the only two weeks I've worked in about a year-and-a-half because of being pregnant and now having a 1-year-old. But when I do work, it's always one woman and a bunch of men in my casts — maybe my character has a friend in the script, but not always. It's odd. So on this film, it was great to have someone like Jessica around, even though most of our scenes as best friends were over the phone."

Biel on their friendship: "You never really bond with all the guys in your cast like they do with each other." Biel is nevertheless excited to tell Garner about her work "shooting N4 machine guns and 9-millimeter Berettas" on the A-Team movie she's making with Cooper, Liam Neeson, and Patrick Wilson.

Garner on "living it up": "I'd like some wine," says Garner. "I never go out much anymore, so I'm going to have a glass of wine. This is living it up to me now." The women each order an appetizer, a main course, and an order of pasta Bolognese to be shared by the three of us.

Biel heard a story about Violet Affleck: "Oh, I heard the sweetest story about Violet the other day," says Biel, mentioning Garner's 4-year-old daughter (older sister of 1-year-old Seraphina). "One of Violet's classmates came up to her and said, 'I heard Jennifer Garner lives in your house.' And Violet said, 'No, she doesn't.' The other kid kept insisting, so Violet came home and asked you, 'Mom, who is Jennifer Garner and why are people saying she lives with us?'"

Garner confirms the story, then says: "Wow. That's true. She just knows me as Mom, so I did have to explain to her for the first time about the difference."

Garner on her husband, Ben Affleck: "I'm just holding down the fort while Ben works right now. I'm so impressed by his discipline. He gets up and works out every day at 4 a.m. before heading off to work. Every day. I used to do that sometimes for Alias. But not every day. And I'd do it for 30 minutes, maybe 45. He does it for an hour-and-a-half. He comes home and collapses, and then rewrites scenes for the next day, then crashes and does it all over again. He's worn out. Jon Hamm is in it, too. It's kind of a heist movie, and Hamm plays the FBI guy."

Biel on Jon Hamm/Don Draper: "Mmmm … Don Draper," says Biel, invoking the name of Hamm's character on Mad Men. "I'm fascinated by Don Draper. But I hate him."

Biel on whether she wants to sleep with Jon Hamm/Don Draper: "No!" she says emphatically. "No, I don't. Not at all."

Garner on whether it matters if she's married to someone famous: "Well, we don't need them to be famous ourselves. It's not like I go to Jessica, 'Oh, how's your famous boyfriend?'" She goes on: "Yeah, from time to time we talk about swapping," Garner deadpans.

Biel on her "famous partner": "It does help to have a partner who understands what fame is about and can share that with you. It's a hurdle you don't have to get over."

Garner on fame: "I think I have it all in perspective," says Garner. "If you're healthy and happy and you have a roof over your head, then that's what's important."
[From Marie Claire]
Chuckle. My favorite part of any interview is always when Biel spouts out something to make herself seem important. Instead of answering the "does it matter that your boyfriend is famous?" question with a simple "no" or "we don't think about it" Biel just had to go off, insinuating that because she is incredibly famous (and talented, and beautiful!), it "helps" to have a boyfriend who is just as famous as her. Oh, and what do you make of Biel's denial that she'd want to have sex with Jon Hamm/Don Draper? What the hell? Chica needs a wakeup call. The wakeup call shall be called "Your boyfriend looks 12 years old, and if Jon Hamm ever gave you the side-eye, you should thank your lucky stars and take off your panties." Amen.
Photos from Marie Claire, courtesy of Marie Claire online.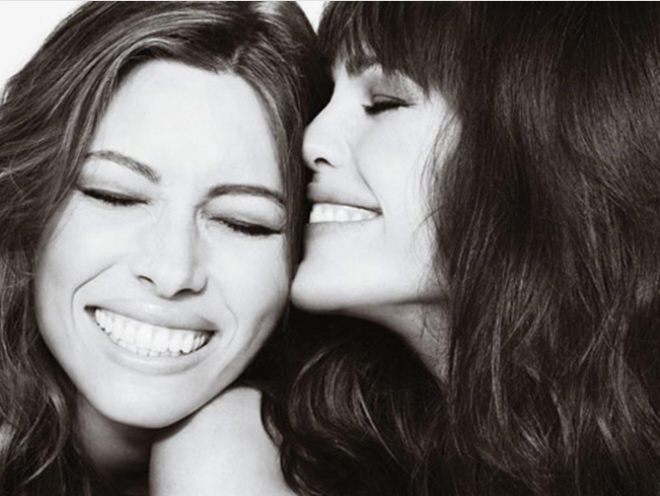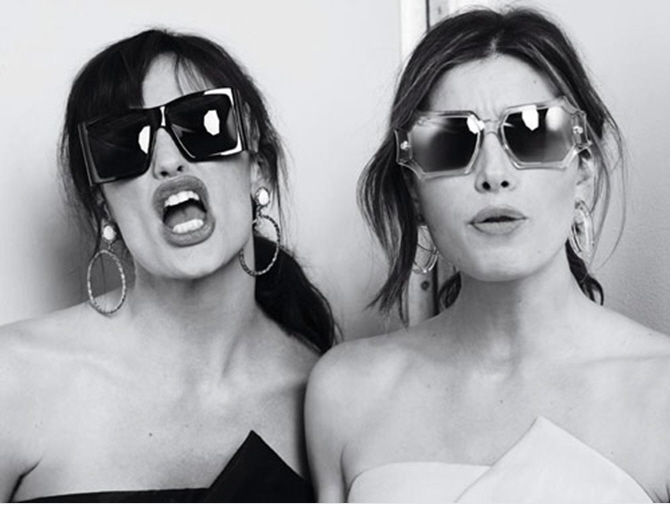 Posted in
Jennifer Garner
,
Jessica Biel