Seth Meyers will replace Jimmy Fallon as host of 'Late Night': good pick?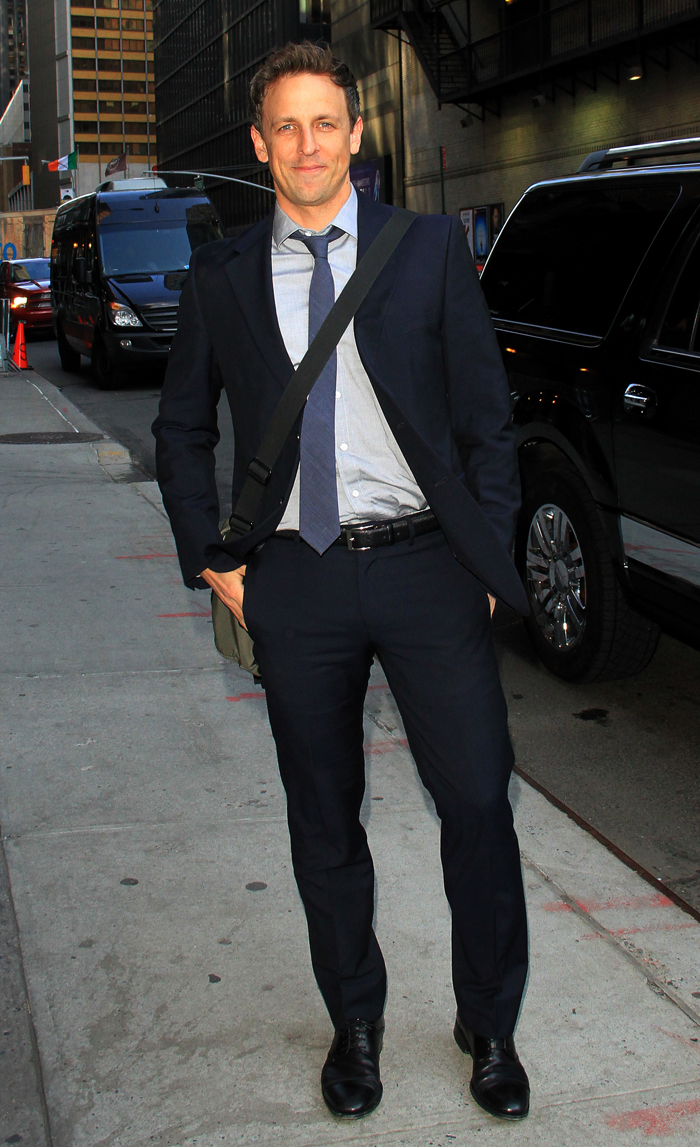 The shuffle continues amongst hosts of NBC's various nighttime talk shows. Of course, virtually no one was upset when Jay Leno announced that he'd finally (and for the second time) retire to tend to his classic car collection while handing the "Tonight Show" to Jimmy Fallon. NBC's decision for a successor seemed like a natural choice even if Fallon is still pretty green — at this point, he's only been hosting "Late Night" for four years — because, who else? I think Fallon will do okay, but I tend to think almost anyone could do better than Leno. Yesterday, NBC announced its replacement for Fallon, and once again, the job is going to go to a very white male, but congratulations to Seth Meyers of "SNL" fame! I love the guy still identifies mainly as a writer instead of simply as a personality. Here are the details: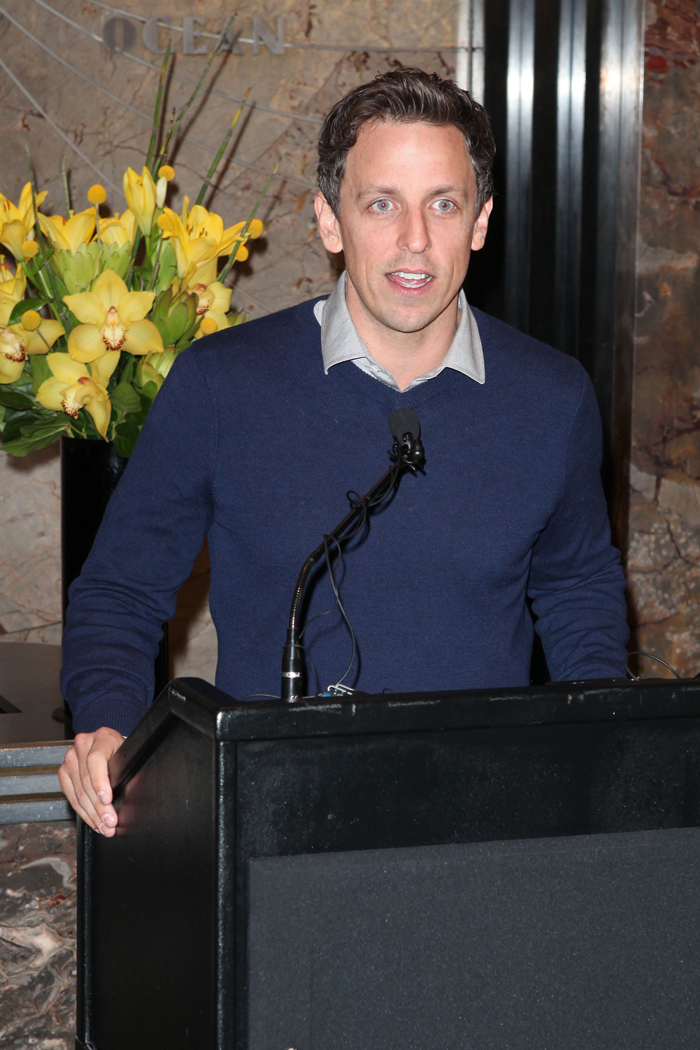 It's official: Saturday Night Live's Seth Meyers is NBC's new late-night host.

NBC will hand the reins of the Late Night franchise to the SNL head writer and Weekend Update anchor next year.

Meyers will take over the 12:35 a.m. slot after current host Jimmy Fallon vacates the show to take over The Tonight Show from Jay Leno. Meyers has been the odds-on favorite to assume the post since March, as SNL executive producer Lorne Michaels is also the executive producer on Late Night.

"We think Seth is one of the brightest, most insightful comedy writers and performers of his generation," said NBC entertainment chairman Bob Greenblatt. "His years at SNL's Weekend Update desk, not to mention being head writer of the show for many seasons, helped him hone a topical brand of comedy that is perfect for the Late Night franchise."

"I only have to work for Lorne for five more years before I pay him back for the time I totaled his car," Meyers said. "Twelve-thirty on NBC has long been incredible real estate. I hope I can do it justice."

Last fall the Emmy-winning Meyers returned for his 12th season on SNL, eighth season as head writer and seventh season as Weekend Update anchor. The Late Night with Seth Meyers premiere date was not announced, but debut either during or right after NBC's coverage of the Winter Olympics is likely. Sources say Meyers will remain working on SNL through the fall until he has to begin preparations to take over Late Night. Michaels is executive producer; Michael Shoemaker will act as producer.

So with Last Call recently renewed, that means NBC's new late-night lineup will go as follows: Jimmy Fallon, Seth Meyers, Carson Daly.
[From EW.com]
Is this a good move? Probably. "SNL" isn't drawing huge ratings lately, but a familiar face from that show is a good match for the "Late Night" timeslot as Jimmy Fallon's success has shown. Still, it's a real shame that nighttime talk continues to be dominated by white males, right? Between Fallon, Meyers, David Letterman, Jimmy Kimmel, Conan O'Brien, and Craig Ferguson, it's all about the caucasian dudes. No diversity, and no women. That is, except Chelsea Handler, who isn't exactly a sterling example of the female species.
Hopefully, Seth's handling of the reins won't turn into one big yawn. :rimshot: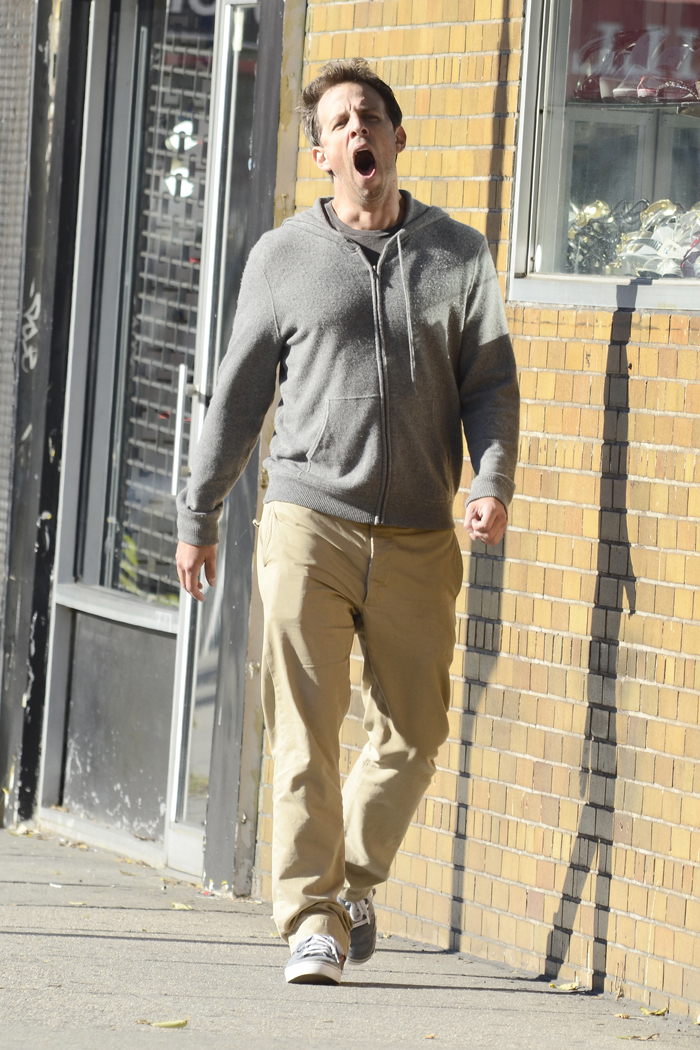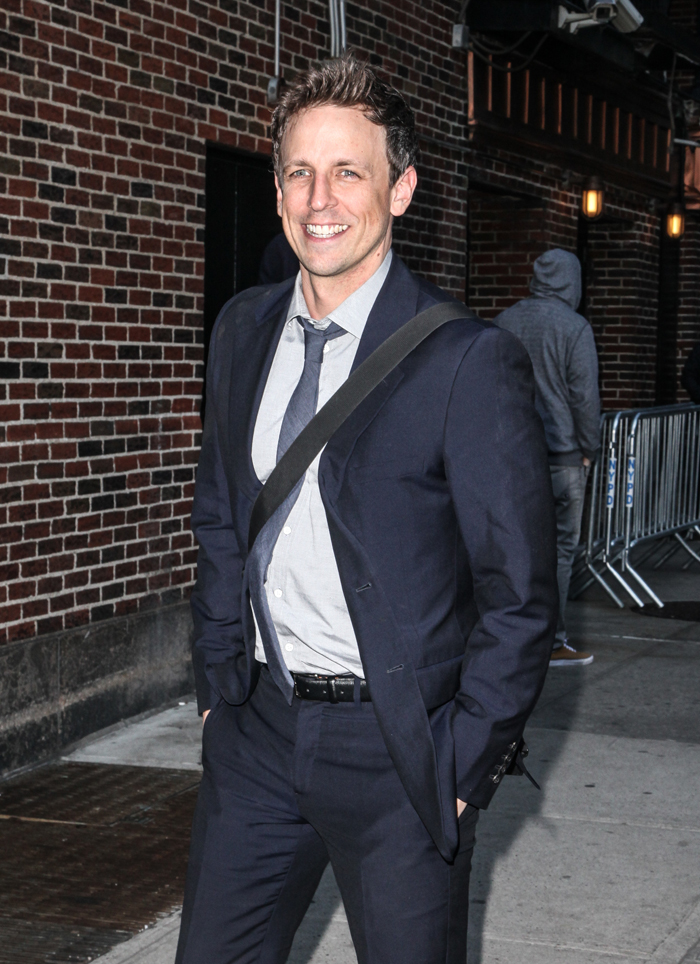 Photos courtesy of WENN
Posted in
Jimmy Fallon
,
Seth Meyers